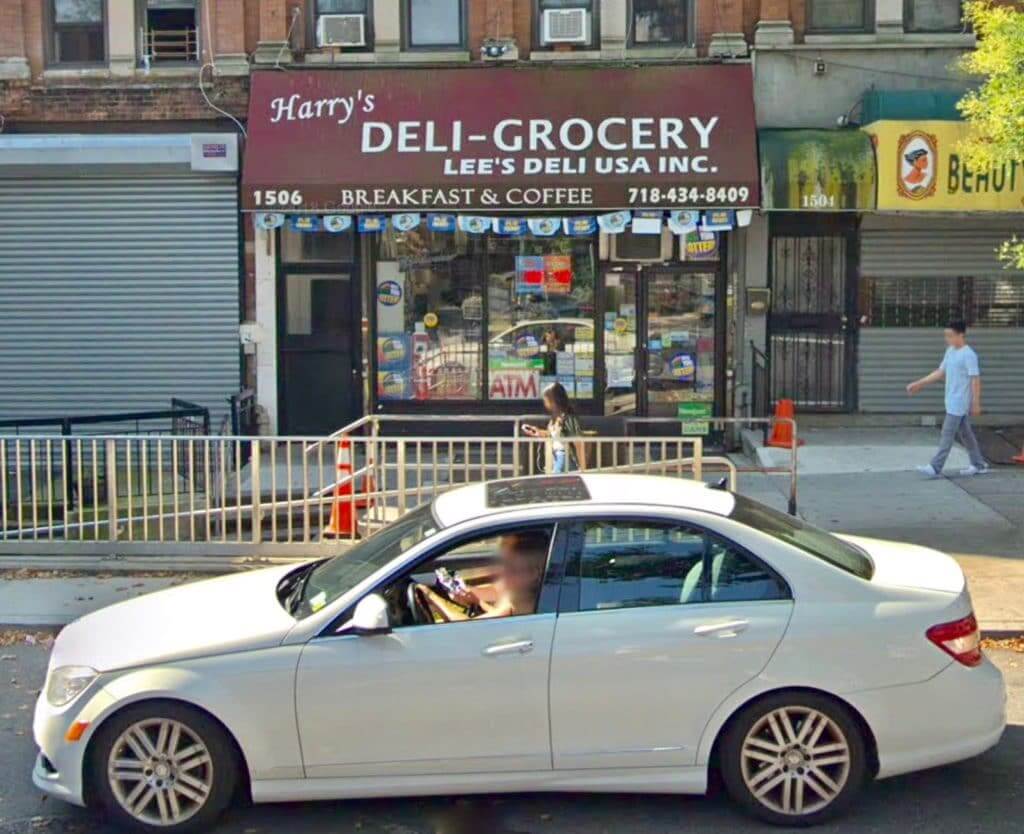 For all photos, click to enlarge
A weird phenomenon has been unfolding here in NYC, and it recently created a moment of revelation followed by everlasting tragedy in my new neighborhood. I want to go off-uni to talk about it today.
So: Around the corner from Uni Watch HQ is a bodega run by a very nice Asian couple, Mr. and Mrs. Lee. As you can see in the photo above (which is a Google Maps street-view shot taken in August), the Lees appear to have appended their name to the awning put up by the previous owner, whose name was apparently Harry.
Here in New York, storefront businesses need a license from the Department of Buildings before they can erect an awning or sign. But many businesses have apparently failed to go through the proper licensing procedures, and lately there's been a flood of complaints about them. This has led to a bunch of businesses receiving citations and hefty fines, which in turn has led lots of other businesses to preemptively take down their unlicensed signs before they can be cited.
In some cases, this has led to older signs suddenly being exposed after many years of being covered up by newer awnings. That's what happened to my bodega last Friday. I was walking by and was surprised to see that the Harry's/Lee's awning had been removed, exposing an amazing sign for — get this — Nathan's Food-o-Rama:
I was super-excited about this. For starters, anything-o-rama is always cool, plus I love the typography. I went home and did a bit of internet research, which revealed that the Food-o-Rama sign dated back at least to July of 1963 but did not yet exist in 1940, so it was erected somewhere in between those two years. It had still been in use as recently as January of 2007 (with the lower portion fully visible and not obscured by the roller gate housing that either Harry or the Lees later installed).
The Tugboat Captain was busy for most of Friday and hadn't seen the newly exposed Food-o-Rama sign. The next morning we went over to Harry's/Lee's so she could take a look. We also tried to talk a bit with Mrs. Lee about the sign situation. Her English is pretty spotty, but she confirmed that they had taken down the awning "just in case" and said it would be several months before they could get a licensing appointment with the Department of Buildings for a new awning. So we figured we'd be able to enjoy the Food-o-Rama sign for a few months before it got covered up again.
But a few hours later we were walking to the subway and were confronted by tragedy:

That's Mr. Lee crouching next to the ladder. He had just finished painting over the Food-o-Rama sign. I'm not sure if he did this because he didn't like the old sign or if this was another "just in case" move to prevent the old sign from possibly receiving a citation (and his English is even worse than Mrs. Lee's, so I didn't ask him). Either way, I'm sick over it.
So the Food-o-Rama's second life lasted only about 24 hours, and then it was destroyed forever. Sigh. R.I.P.
• • • • •
• • • • •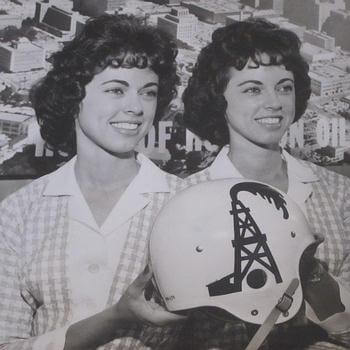 Money shot: The great Helmet Hut site has come up with a new find (or at least it's new to me): a prototype Oilers helmet with the team's familiar oil derrick logo spurting a gusher. This version was apparently used for promotional purposes prior to the AFL's first season but never made it onto the field.
Helmet Hut has gone ahead and created a reproduction of the old design (additional photos and info here):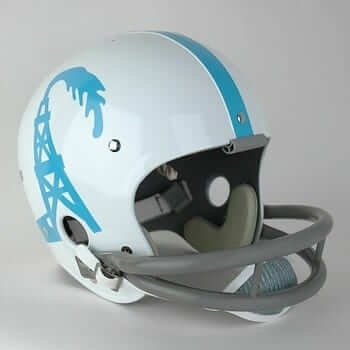 • • • • •
• • • • •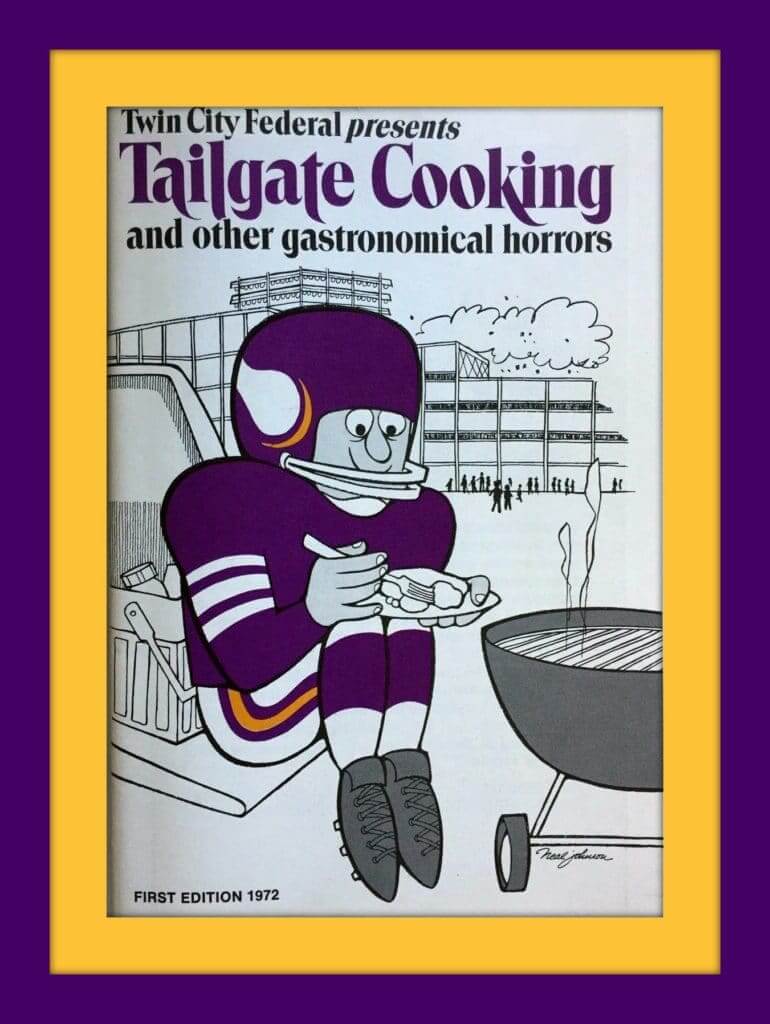 Collector's Corner
By Brinke Guthrie
And we're back with a special Thursday post-Christmas/pre-New Year's edition of Collector's Corner. Hope you got some great uni-loot on Tuesday, but if not, here are a few things you can spend Grandma's gift cash on. Starting off, how about this tailgater's cookbook for Vikes fans, Tailgate Cooking And Other Gastronomical Horrors. This is from 1972, and includes "Offensive (and Defensive) Tailgate Recipes You Should Try," like "Boom Boom's Super Tacos." Nothing like a Super Taco when you're freezing to death out on the Met parking lot, right? (Yes, kids — the Vikes used to play outdoors.)
Now for the rest of this week's picks:
• Once upon a time, the NFL's Chicago Cardinals moved to St. Louis. Then they moved to Phoenix and used the same pennant design. Eventually they'd settle on the regional Arizona Cardinals name that we all know today, as shown on this Puma Jake Plummer jersey. Always loved those Arizona state flags.
• One more for the St. Louis Football Cardinals: this 1970s zip-front sweater, courtesy of the Sears Put-On Shop. (In 100% Virgin Acrylic!)
• Wow, is this a great-looking 1970s Detroit Tigers satin dugout jacket, or what. The seller says "it could be team-issued," and it was made by Wilson Sporting Goods.
• In the 1970s, the Pro Bowl had its own custom stationery.
• Ever seen one of those old "picture keychains?" You peered through the hole at one end of this little plastic thing, and a picture showed up on the other end. Since you usually held it up to the light, you'd get a bright photo of one of your sports heroes (or whatever), in this case, Bill Walton of the Celtics.
• Here's a nice-looking, conservatively designed Golden State Warriors team-issued warmup jacket. The seller says late 1980s for this one. Made by Sand-Knit of Berlin, Wis.
• Terrific-looking mid-1970s helmet logos for the AFC teams on this collector's glass.
• This 1970s 49ers helmet medallion is still sealed in its package.
• We've got a 1970s Minnesota North Stars hockey puck bank here. Still in its original packaging, too.
• I've never come across a Cowboys helmet buggy until now! In great shape, too. None of the usual stripe or side-decal peeling you tend to see after nearly half a century.
And before we wrap, a quick programming note: CC will once again run on Thursday next week, and then after that we'll get back to our usual Tuesday schedule. Have a great New Year!
Seen an item on eBay that would be good for Collector's Corner? Send any submissions here.
• • • • •
• • • • •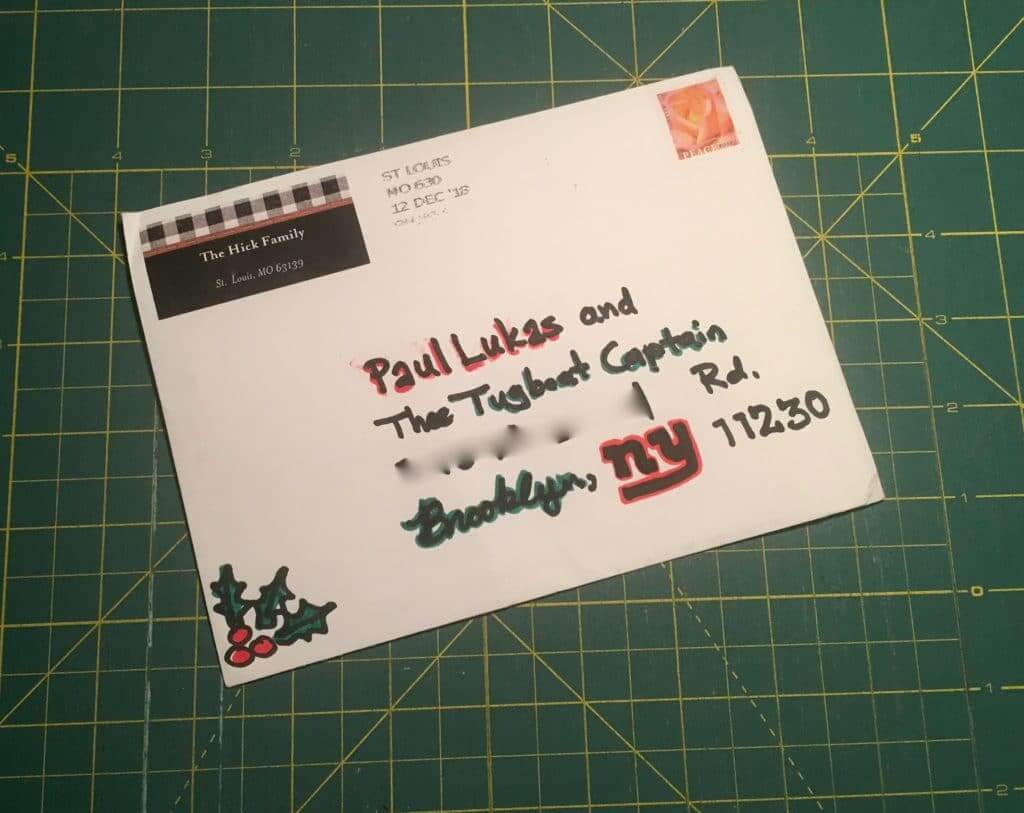 Click to enlarge
Mail call: Got a swell holiday card yesterday from longtime reader/pal Marty Hick. It was nice of him to include the Tugboat Captain on the envelope (where I've blurred out our address, sorry), but what I really love is his use of the Giants' logo — nice. Thanks, Marty!
• • • • •
• • • • •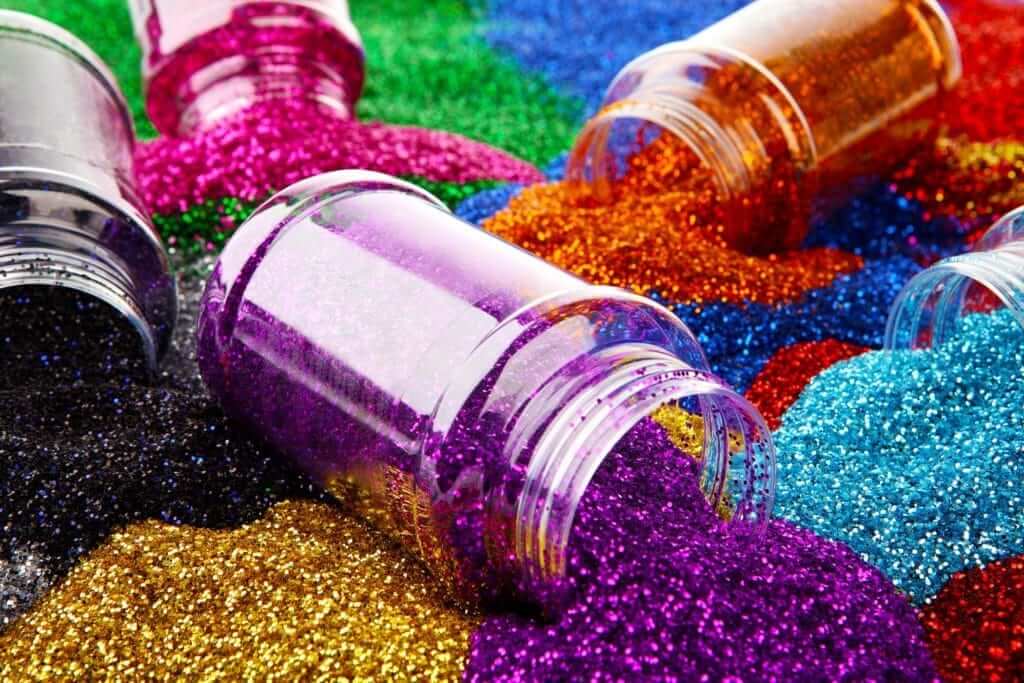 All that glitters: I've been a fan of the great writer Caity Weaver since her days at the late, lamented Gawker (where, among other things, she wrote about how she spent 14 hours ordering the "endless appetizers" at a TGIFriday's). She later moved on to GQ and then to The New York Times, where she's just written a completely fascinating piece about glitter — how it's made, how our eyes perceive it, and, at the most fundamental level, what it is (and isn't). It's a great topic to write about — I wish I'd thought of it myself. But even if I had thought of it, there's no way I could have written about it as entertainingly as Caity Weaver, who was born to do stuff like this. Check out her excellent article here.
• • • • •
• • • • •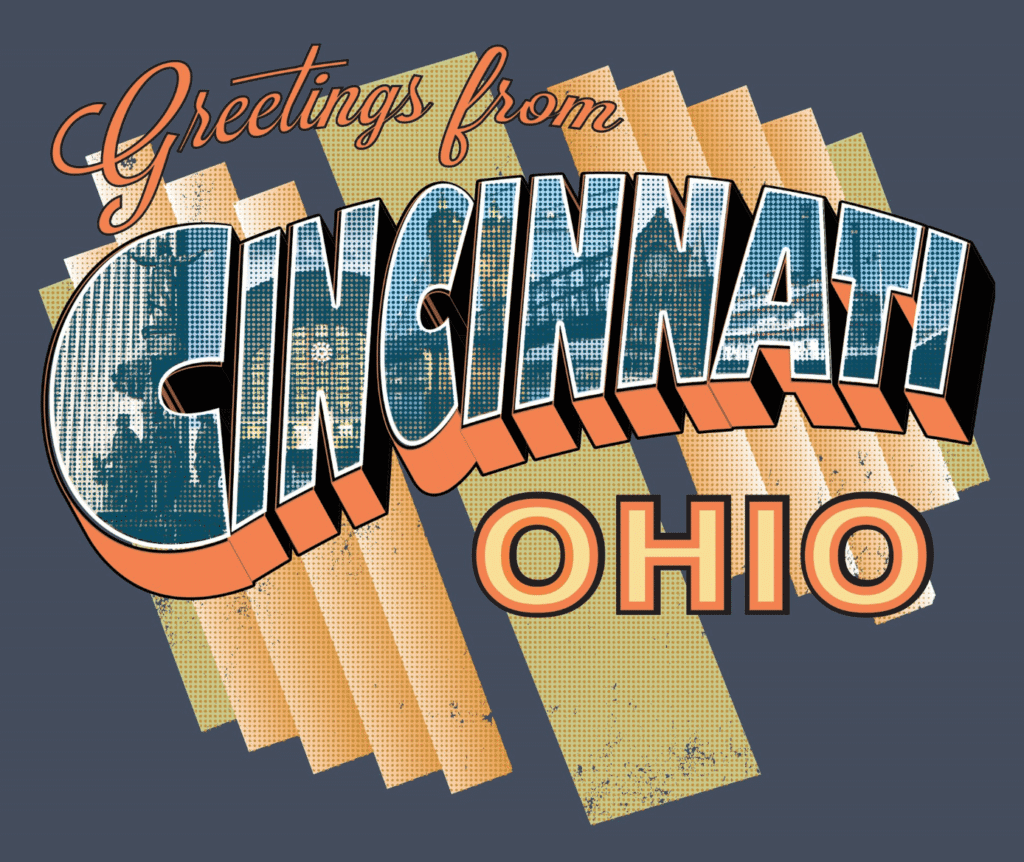 Cincy reminder: Tomorrow morning I'll be hopping on a plane and heading to Cincinnati, where I'll be spending the last weekend of the year. We'll be convening a Uni Watch gathering at the Mt Adams Bar & Grill on Sunday, Dec. 30, at 3:45pm. We'll be there at least until 6pm, and maybe a bit longer.
Uni Watch Ticker assistant Alex Hider, who produces the Tickers that appear on Tuesdays, will be on hand (I'm looking forward to meeting him in person for the first time), as well several other longtime Cincy-based readers like David Sonny, Patrick O'Neill, and Frank Bitzer. Come on down and join us, won't you?
• • • • •
• • • • •

'Skins Watch: There's more controversy brewing about team-branded totem poles (WaPo link), which are now starting to attract a fair amount of negative attention from a variety of fronts (from Tom Turner).

Baseball News: If you look here and here, you'll see color footage of a 1962 Cards/Mets game at the Polo Grounds. Cards already head NOBs that year. Mets wouldn't add them until 1979 (thanks, Phil). … A Baltimore Sun reporter got a Reggie Jackson bobblehead for Christmas, with an Orioles uniform hand-painted over the original Yankees uni (from Brad Fair). … Will Sheibler was looking through the Oregon Historical Society's website and found some good stuff, including a gas company softball team and a Mission baseball team with gorgeous bell-themed sweaters. … The Wasco Reserves, who will begin play next year in the independent Pecos League, plan to wear powder blue jerseys reminiscent of the early-1970s Phillies — complete with the zipper! (From Kevin McLaughlin.) … An MLB coloring book mistakenly shows Cleveland P Cory Kluber alongside a Cubs logo (from @theREALBGott). … Spectacular batch of rare patches from the old AAGPBL (from @BeautyOfAGame).

NFL News: DB D.J. Swearinger was named as a Pro Bowl alternate last week, when he was still on Washington's roster. But then they cut him for criticizing the team's defensive play-calling, and he was subsequently scooped up on waivers by the Cardinals. The NFL says that if he ends up playing in the Pro Bowl, he'll wear a Cards helmet for the occasion. That could actually be his first game in a Cards lid, because he might not be active this Sunday. If so, it would be similar to the 1998 situation when Cincinnati Reds P Jeff Shaw was named to the National League roster for the MLB All-Star Game but was traded to the Dodgers just prior to the game, so he made his Dodgers uni debut at the ASG (thanks, Brinke). … The NBA's Chicago Bulls gave Bears LB Khalil Mack his own Bulls uniform (from Mike Chamernik). … With the Steelers needing help from the Browns to make the postseason, Pittsburgh WR Antonio Brown has added an "S" to his replica jersey NOBs.

College Football News: Here's what Baylor will be wearing for the Texas Bowl (from Ignacio Salazar). … 156 SEC players will be wearing graduation patches in their bowl games (thanks, Phil). … Cops escorting Alabama to their bowl game get team-issued 'Bama-style motorcycle helmets (from Crimson Kirk).

Hockey News: Icethetics, which is usually reliable, says 14 NHL teams will be getting new jerseys next season. … Jon Springer, who usually specializes in writing about baseball in general and the Mets' uniform numbers in particular, has done an interview with Nick Hirschon, the guy who wrote the new book about the Islanders' fisherman uniforms. … Last night's Rochester Americans vs. Cleveland Monsters game featured Ninja Turtle-themed jerseys. … Here's something you don't often see: The goalie for the Czech Republic at the World Juniors wears No. 2. … The Binghamton Devils have signed G Alex Sakellaropoulos to a pro tryout, which means we now get to see his 15-letter NOB (from @j_canales87 and @shawngilligan). … Here's an article on the equipment manager for the Grand Prairie Storm. … Everyone loves this old NHL jersey poster that's been hanging at @teedoteop's uncle's house for decades.

NBA News: Cross-listed from the NFL section: The Bulls gave Chicago Bears LB Khalil Mack his own Bulls uniform (from Mike Chamernik). … Warriors G Steph Curry thinks the team should have worn "We Believe" throwbacks for their last season in Oakland (from Edward Lugo-Lopez). … In 1984, the Sixers somehow misplaced Julius Erving's jersey prior to a game against the Knicks in New York, so they purchased an NNOB jersey at Gerry Cosby's, which Erving wore in the game (from William Henry).

College and High School Hoops News: Santa gave Louisville some new uniforms, which they'll be wearing on Saturday against Kentucky (from Kenny Klein and Josh Hinton). … Disappointing to see that Tupelo High School in Mississippi has corporate advertising on its warm-up tops (from Michael Martin who also notes that the uniform shown in the photo is BFBS, because the school's actual colors are blue and gold. … Here are one observer's ACC uniform power rankings (thanks, Phil).

Soccer News: Italian club Cagliari Calcio added a Santa hat to their crest yesterday (from @VictoryCB). … Here's a ranking of the 10 worst kits in Premier League history. Josh Hinton notes that they got the year wrong for the Norwich design on the list, which is actually from 2015-16, not 2016-17. … Arsenal wore bright red socks yesterday. It's apparently the first time they've ever worn red hose with navy shirts (from Ted Arnold and our own Jamie Rathjen).

Grab Bag: This is pretty awesome: a chess set made of salt and pepper shakers (big thanks to Jim Vilk). … Classy: A Boston TV station showed the Yule Log with a product-placement ad from a car company. "Tasteless," says Sandy Dardick. … Good article by my friend Neil deMause about how cities don't want to host the Olympics anymore.
• • • • •
I have a medical procedure this morning. Should be back in the afternoon. Play nice while I'm away, okay? Thanks. — Paul