Click to enlarge
The Lions wore white over silver-ish for yesterday's game against the 49ers. It's the first time they've worn that uni combo since establishing their current uni set last year. In 2017, all of their white-jersey games featured blue pants. Lots of additional photos of yesterday's game here.
In other news from around the league yesterday:


• Speaking of new uni combos, Washington went burgundy over white for the first time since 2012 (or 2013, if you count preseason games):
Two games, two sacks for @MattIoannidis. 💪#INDvsWAS | #HTTR pic.twitter.com/WtdbkYUWn7

— #HTTR (@Redskins) September 16, 2018
• The Jags wore their teal alternates against the Pats, and they looked great — or at least as great as this set can look, given the unfortunate lack of gold trim. Here's hoping they redesignate the teal as their primary jersey next season (click to enlarge; lots of additional photos here):
• Two field-design changes for the Titans, who had their home opener yesterday: They've added their 20th-anniversary logo to their end zones, and their yard markers are now rendered in the team's jersey number font (click to enlarge):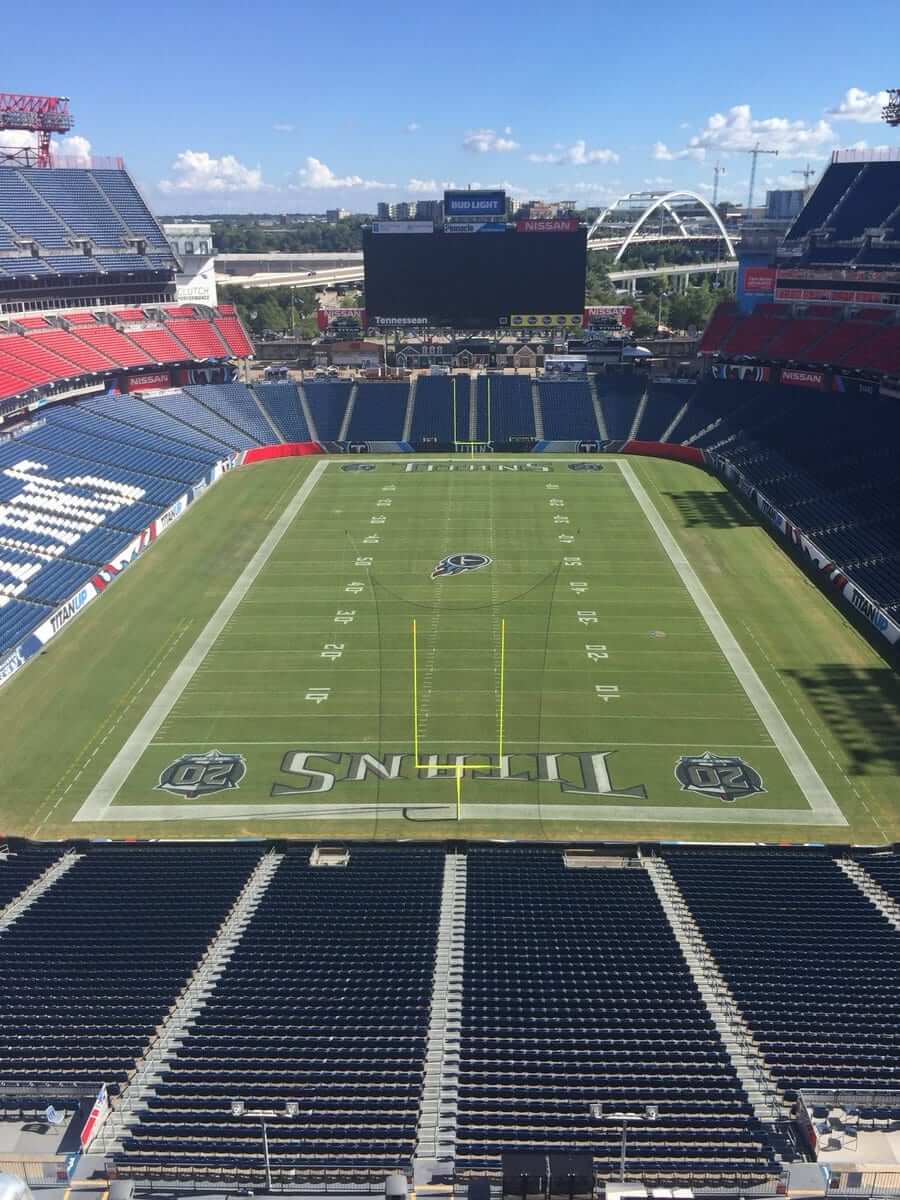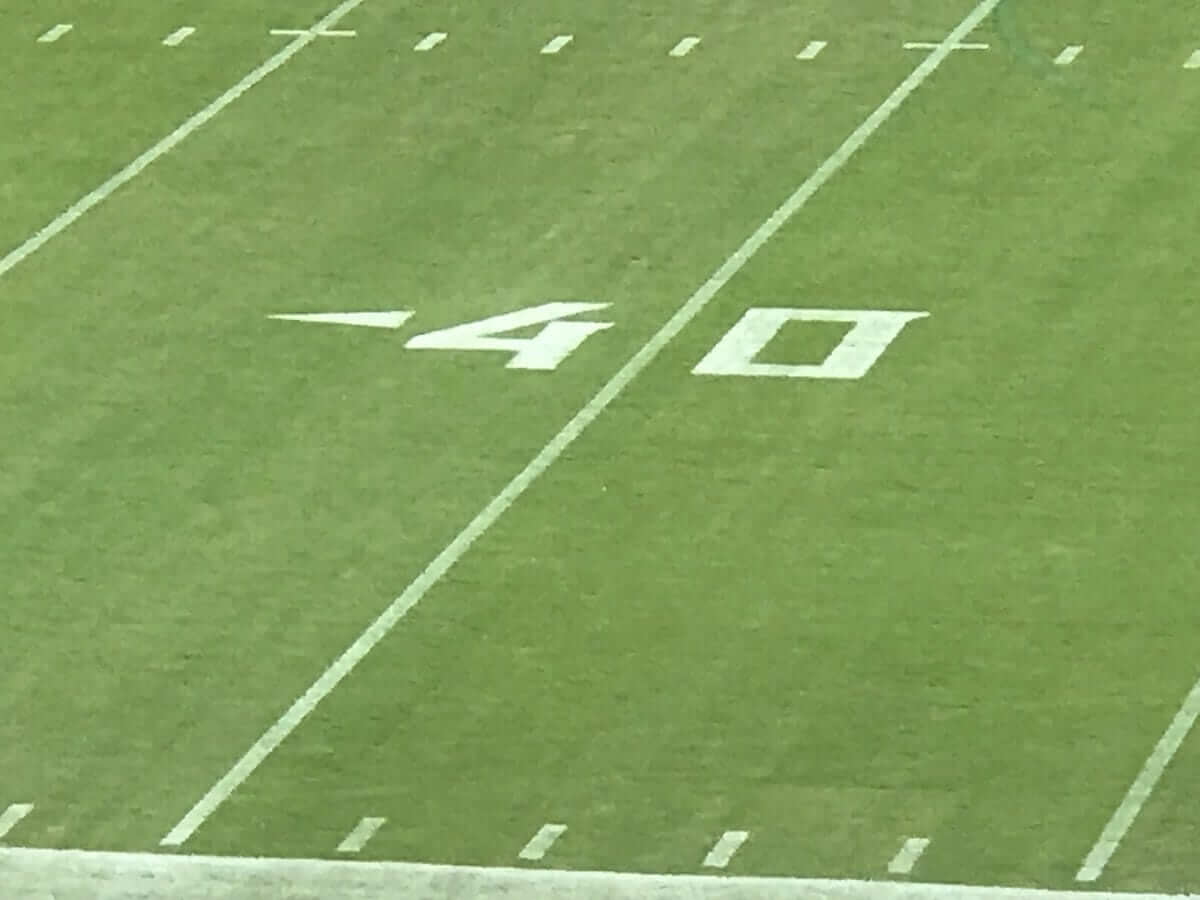 • Speaking of field design, the Rams had their home opener yesterday as well, and they showcased new end zone lettering (click to enlarge):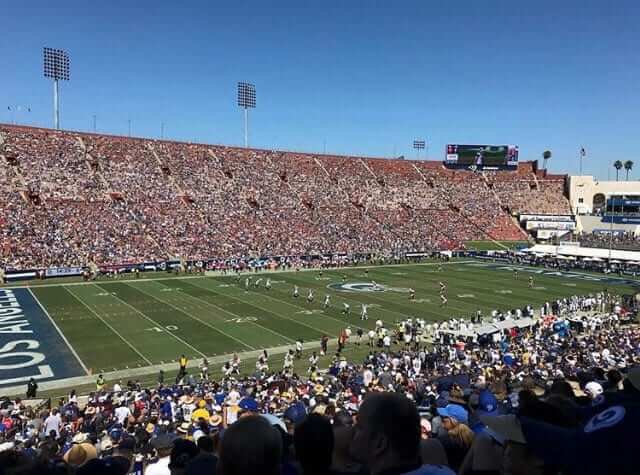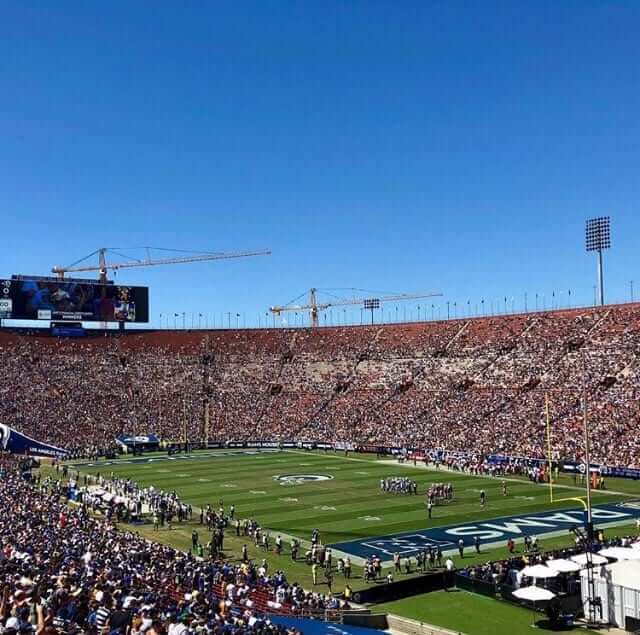 • For the second consecutive week, the Panthers went mono-white with black socks, instead of the usual blue. Perhaps this is their new standard protocol..?
• The Saints went mono-black against the Browns. Boooooo!
• Five teams wore white at home: the Rams, Titans, Bills, Bucs, and, of course, the Cowboys.
• Only a handful of players protested during the national anthem.
And that's it. Pretty quiet week. The Seahawks play the Bears tonight in Chicago, which should be a fairly decent-looking game.
(My thanks to all contributors, including Gabe Cornwall, Bill Fenbers, Joe Friedli, Lee Wilds, and Jim Wyatt.)
• • • • •
[adrotate group="2″]
• • • • •
Home theater: Before smart phones, before YouTube, before television, there were only two ways to see moving pictures: at the movie theater and via flipbooks, the latter of which are every bit as illuminating and charming today as they were generations ago.
Imagine if you were a kid in 1937 and the only way you'd seen Joe DiMaggio was in newspaper photos and the occasional newsreel at the neighborhood cinema. With these flipbooks, you could watch his swing over and over, pattern your style after his, and so on. So cool!
(Big thanks to longtime reader Jon Solomonson for this one.)
• • • • •
[adrotate group="2″]
• • • • •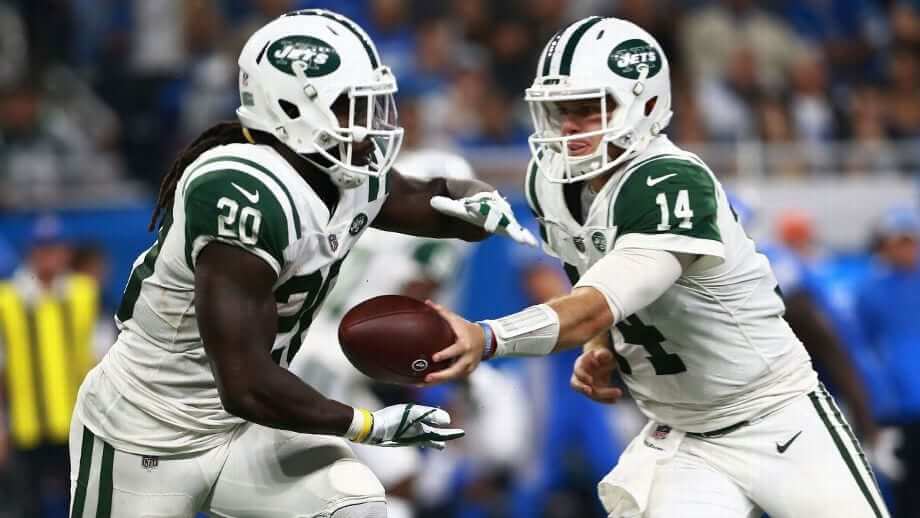 Contest reminder: Remember, I'm currently running a Jets-redesign contest. As usual, the best entries will be featured in one of my upcoming ESPN columns. Full details here.
• • • • •
[adrotate group="2″]
• • • • •
The Ticker
By Jamie Rathjen

Baseball News: Part of the reason Astros 3B Alex Bregman wears No. 2 is that he was the second draft pick because the Diamondbacks passed on him. He previously said he also wears the number in honor of Derek Jeter (from Mike Chamernik). … Red Sox 2B Dustin Pedroia gave retiring Mets 3B David Wright a No. 5 from the Fenway Park scoreboard (from Kevin McLaughlin). … The Reds wore red away from home possibly for the first time since 2013 (from our own Alex Hider). … Reader Eric G. found this 1990 White Sox prototype that's new to us. Jersey historian Bill Henderson said it looks legit to him.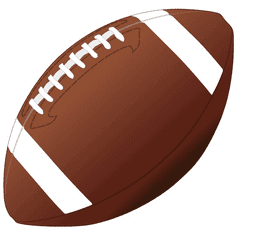 Football News: Left over from Saturday: New metallic orange helmet for Bowling Green and new black helmet for Buffalo (from Blaise D'Sylva). … Akron's backup long snapper Kyle Bauman was missing his NOB. "Also worth noting many members of the kicking squad had jerseys made from shiny mesh material (similar to the old NFL Reebok template)," says John Koziol. … Back in 1983, Auburn K Al Del Greco had the wrong color facemask.

Hockey News: The Islanders moved their pants maker's mark to the side stripe. Here's a better look (from Jason Greenberg). … Here's some NHL/NBA uniform mashups (from Adam Gignac). … The Sharks now have three Karlssons in training camp — defenseman Erik, forward Melker, and center Linus — but they won't wear initials with their NOBs. … Finland's national team is to have a new logo and uniforms for their 90th anniversary next year. … The 2020 AHL All-Star Game was awarded to Ontario, Calif., and there's already a logo (from @TheLAKnight). … The Kings wore new "LAK" jerseys for an intrasquad scrimmage. "Wonder if it might be a third jersey logo preview?" says Jack Wade. … If you've always wanted to own an EA Sports hockey jersey, here's your chance (from Lucan Denfield).

Basketball News: Division II Alaska's women's team wore the white versions of 1985-86 throwbacks originally worn by the men's team for a Senior Night photo shoot, suggesting those uniforms might appear at the end of the season (from Tony Robillard). … Also posted in hockey: here's some NHL/NBA uniform mashups (from Adam Gignac).

Soccer News: Liga MX team Santos Laguna wore 35th anniversary shirts against Club León, but the referee made them change midway through the first half to create more contrast with León's white/green/green kit. Santos changed to their black and green second shirt and at halftime also changed to black shorts and socks (from Lucan Denfield). … Elsewhere in Mexico, Monterrey (left) and Chivas wore shirts that were both predominately white on the back and were deemed not to clash (from Josh Hinton). … Also from Josh: Everton wore shirts with their advertiser's charity initiative on the front yesterday. … Fulham wore this season's second-choice kit for the first time this weekend, so they've now worn four kits in their first five Premier League games. … English top-tier women's team Yeovil Town received their own solid green Nike kit this season; Yeovil's men's team wear green and white hooped shirts from a company called TAG. … The Europa League ball is now made by Japanese company Molten. The competition had used Adidas since it became the Europa League in 2009-10; before that, when it was the UEFA Cup, the ball was whatever the home team used. … Aston Villa's jersey sales are way up, thanks in part to a deal with fashion designer Luke Roper (from Lucan Denfield).