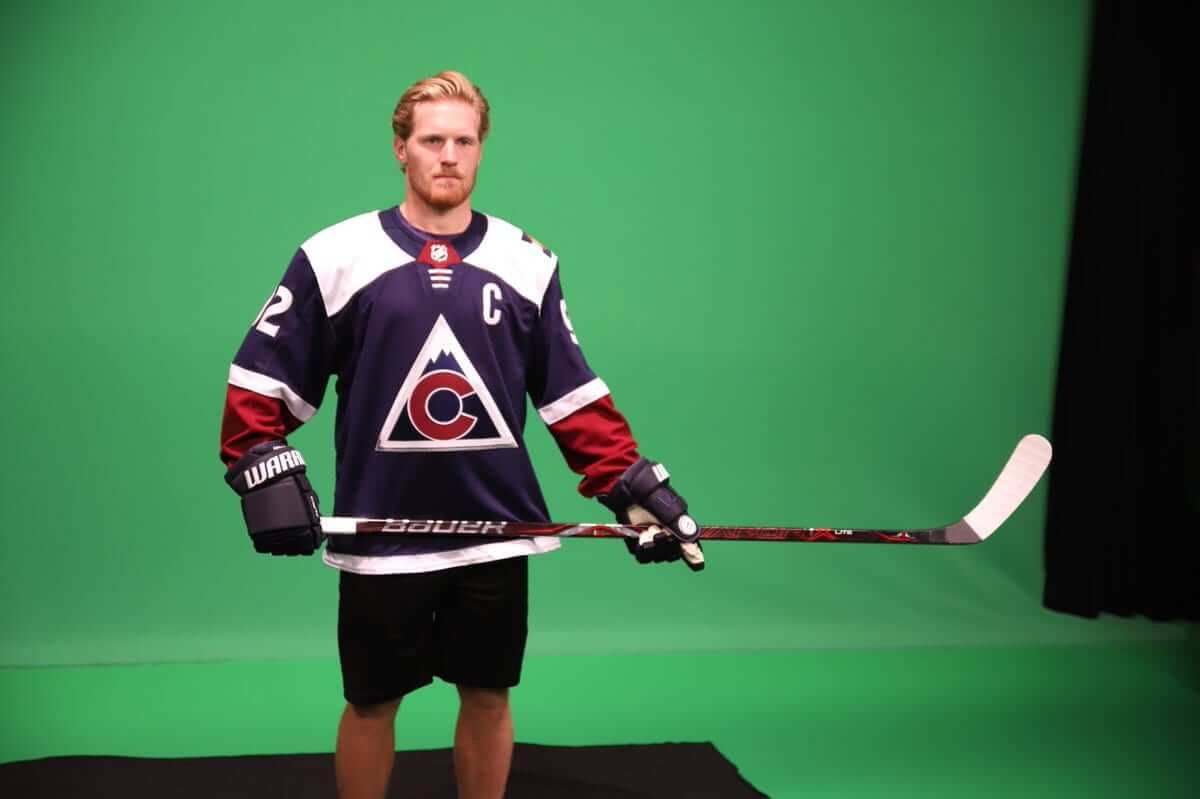 Click to enlarge
As we approach the start of NHL preseason games, more and more alternate jerseys are starting to appear. The latest unveiling comes from the Avalanche, who announced yesterday that they're reviving their Avs/Rockies hybrid jersey.
The Avs originally wore this design in 2015-16 and 2016-17. Now, after the league's one-year hiatus on alternate unis, it's back. It will reportedly be worn for a dozen home games against division rivals.
The new Adidas version appears to be essentially the same as the original Reebok version, except the red sleeves look brighter (which could just be the lighting) and, of course, the collar is worse.
Meanwhile, the Jets are slated to unveil their third jersey tonight, but it appears to have leaked to a message board yesterday: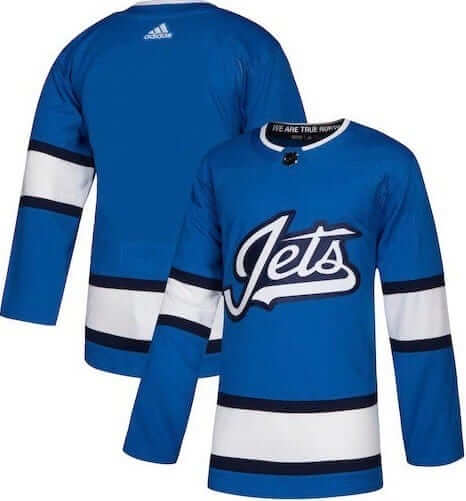 Although the image has been taken down from its original posting, SportsLogos.net says the image was hosted by the server that the NHL uses for merchandise pics, which suggests that it's legitimate. We'll find out for sure tonight.
• • • • •
[adrotate group="2″]
• • • • •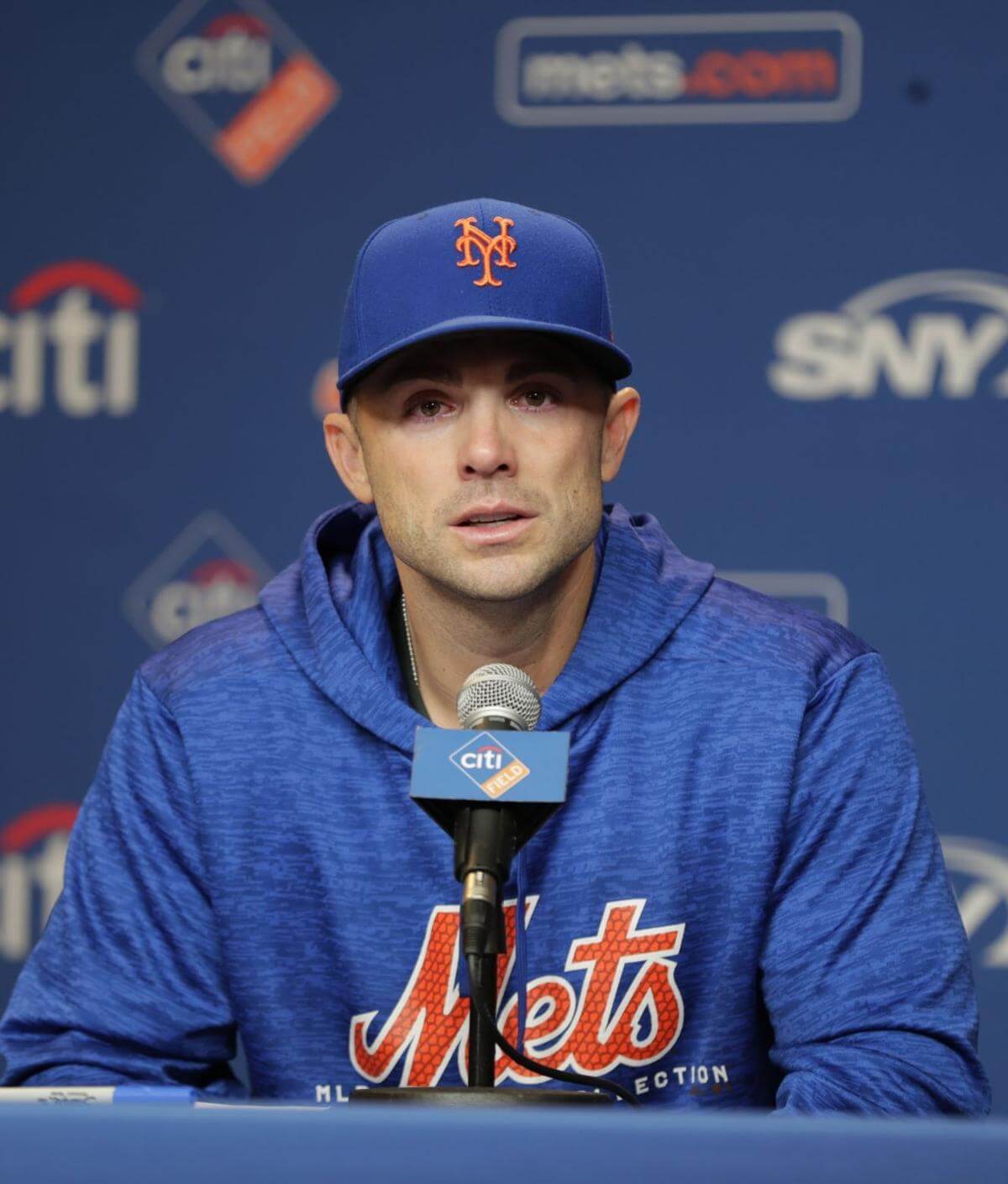 The Wright stuff: The Mets announced yesterday that David Wright, whose health has been derailed by serious back, neck, and shoulder problems, will suit up for one last start at third base on Sept. 29 — the next-to-last day of the season — and then call it quits.
This upcoming one-game appearance (which likely won't even be a full game for Wright, because they'll no doubt pull him from the field midgame so the fans can salute his exit) has a surprisingly wide range of uni-related implications:
1. Some people are already asking if the Mets will wear a patch for Wright's final game. Personally, I hope not — I really dislike patches for active players, in part because it's so unseemly for a player to be wearing his own patch.
2. Mets Police editor Shannon Shark has a much better idea: For most of his career, Wright has worn an orange undershirt, instead of the Mets' usual blue base layer. So Shannon suggests that the whole Mets team should wear orange undershirts on Sept. 29. I like this idea, but I'm also nervous about, for this reason: Wright would only wear a short-sleeve orange undershirt. The only way you knew it was orange was from the collar (and, occasionally, a glimpse of sleeve poking out from under his jersey sleeve). If the whole team goes orange-base-layered on Sept. 29, I bet a bunch of them will mess it up by wearing orange long-sleeve undershirts — something that Wright himself never did.
3. Another one of Wright's uni quirks is that he goes high-cuffed for day games but low-cuffed for night games. Unfortunately, his Sept. 29 send-off game is a night game, so our final impression of him will be as a pajamist. Dang.
4. Wright is the Mets' captain (in fact, I think he's the only current MLB captain — am I forgetting anyone?), but he has never worn the designatory "C" because, to his credit, he thinks that would be too showy. But for his final game, equipment manager Kevin Kierst should get a "C"-clad jersey made, stick it in Wright's locker, tell him he has to wear it, and not take no for an answer. It would be a nice way to acknowledge his importance to the team.
One additional uni-related issue, although it won't play out on Sept. 29, is that the Mets will almost certainly retire Wright's No. 5. That ceremony will presumably take place next year.
• • • • •
[adrotate group="2″]
• • • • •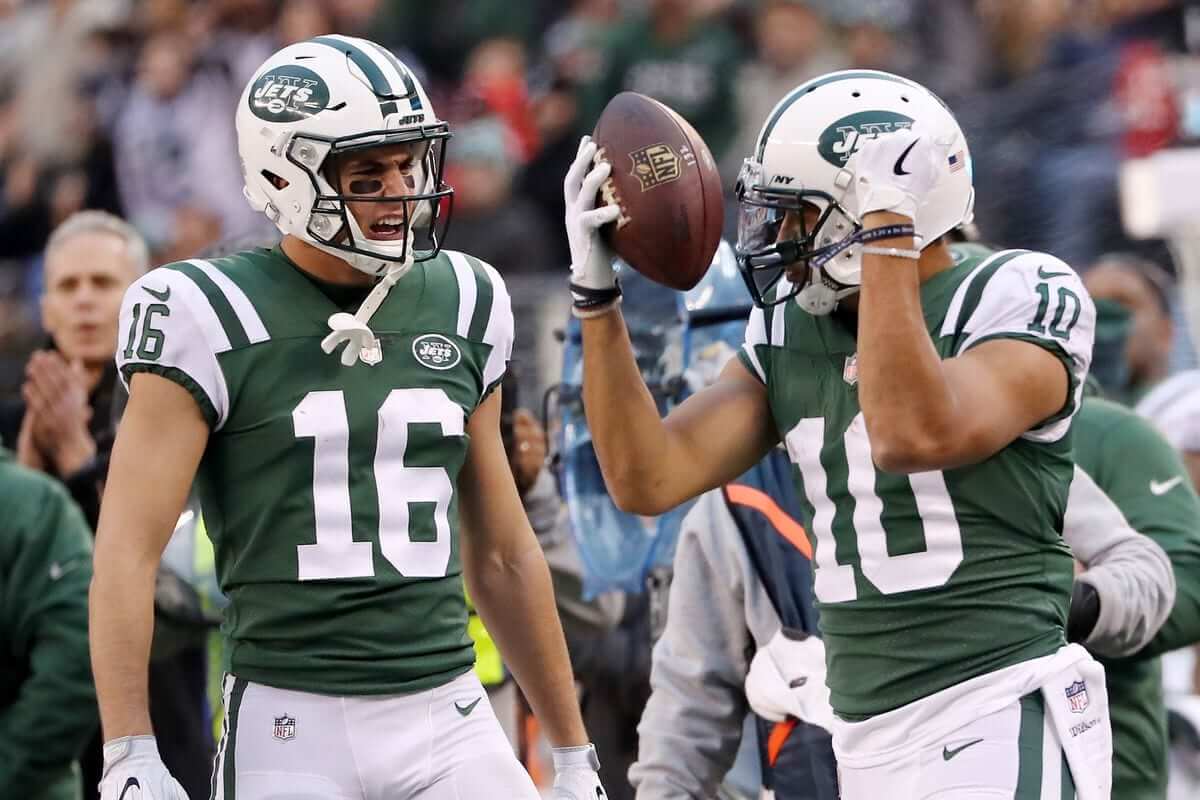 Jets-redesign reminder: Remember, I'm currently running a Jets-redesign contest. Full details here.
• • • • •
[adrotate group="2″]
• • • • •
The Ticker
By Kris Gross

Baseball News: Red Sox 2B Brock Holt wore shoes he designed with cancer patients last night (from Sara). … Cubs 1B Anthony Rizzo protested the Cubs' recent travel schedule by going in full uniform on the team plane Wednesday night (thanks Brinke).

NFL News: The Ravens wore purple pants with their white jerseys for the first time ever in last night's game against the Bengals. Note that these purple pants were different from the Color Rash purple pants (from Billy King). … The Titans will wear white at home against the Texans.

College Football News: Here are this weekend's uniform combos for Oregon, TCU, Arizona State, Northwestern, Illinois, Syracuse, Georgia Tech, and Stony Brook (from @mrmichael21). … Oklahoma's football truck was updated with Jordan logos (from Sam McKinley). … Coastal Carolina has been displaced due to Hurricane Florence, and the team brought their pets with them (from Tris Wykes).

Hockey News: Bruins C Jakob Forsbacka Karlsson has a doozy of an NOB (from RM Cooper). … The Saskatoon Blades will wear Humboldt-inspired jerseys on Sept 22. … The Lehigh Valley Phantoms of the AHL will wear fifth-anniversary jerseys this season. The design will debut at the team's season opener on Oct. 6 (from @SlideshowRobbie).

Basketball News: A new Clippers alternate jersey may have leaked. … LeBron James is not a fan of using a square basketball for training (from Mike Chamernik). … Ricky Rubio appears to like the new Jazz alternates. … Southern Illinois named their first game of the season after an alum who donated the fourth largest amount in school history (from @mrmichael21). … Sports Illustrated ranked their top 10 college uniforms. … Check out the original design for Kentucky's Rupp Arena (from Josh Hinton).

Soccer News: Legia Warszawa celebrates 100 years of Polish Independence with these jerseys (from Ed Żelaski). … Now some notes from Josh Hinton: India's 2018 kits were unveiled. … Here's the explanation for Greenville Triumph SC's new crest. … Nashville SC is offering free tickets to Hurricane Florence evacuees.

Grab Bag: Here's what the US Ryder Cup team will wear in Paris (from Benji B). … National Lacrosse League team Rochester Knighthawks are moving for the 2019-20 season, but Rochester will get an expansion team that season, also called the Knighthawks (from Griffin Smith). … Long Beach State University and Long Beach Community College have both had recent identity redesigns (from Seth Moorman).