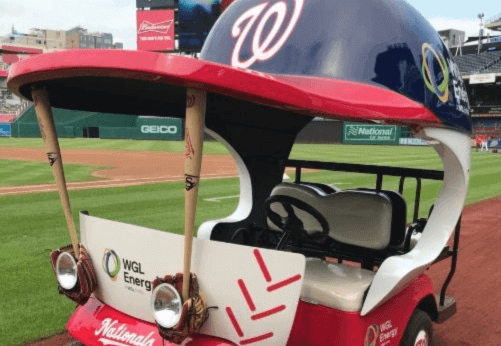 By John Ekdahl
From the Washington Post:
The Washington Nationals' newest addition rested right outside the dugout as afternoon turned to evening Friday, its wheels still, its headlights off, its back ready to carry a reliever or two.

Or not.

"Absolutely not. I am not taking that thing," Nationals reliever Koda Glover said when asked whether he would ride the team's new bullpen cart to the mound. "Because I have two legs that work. I mean, come on, I don't need to get in a golf cart to drive me into the game."
C'mon, guys. How can you not ride this thing?
Major League Baseball has talked a lot about attracting younger fans, and I can't think of anything better that would get young kids into watching baseball than these themed carts or cars. I still remember the Yankees old Datsun carting relievers to the mound growing up. Now, according to the years this was in operation, I was much too young to actually remember this, but it's still seared into my memory somehow. Perhaps it was old clips they showed or my father talking about it.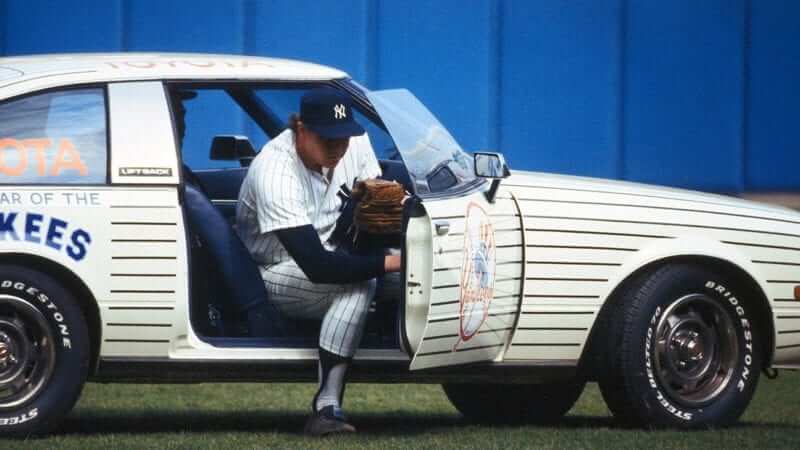 I always thought the Yankees lost their Datsun contract and that resulted in the car's retirement, but according to this 2012 article in the New York Times on the history of bullpen carts, it was something else:
But once nearly every big league team had a bullpen car; it was typically a tricked-out golf cart with a gigantic replica of the host team's cap as the roof. The Yankees used a pinstriped Datsun in the 1970s before rats chewed the engine cables. (The Baltimore Orioles pitcher Mike Flanagan once said: "I could never play in New York. The first time I ever came into a game there, I got in the bullpen car and they told me to lock the doors.")
Listen, we all recognize it's weird and silly, but everyone loves bullpen carts. Can relievers just play along for the fans?
Also, some guy published a brief history of the bullpen cart for ESPN way back in 2007 that you should check out.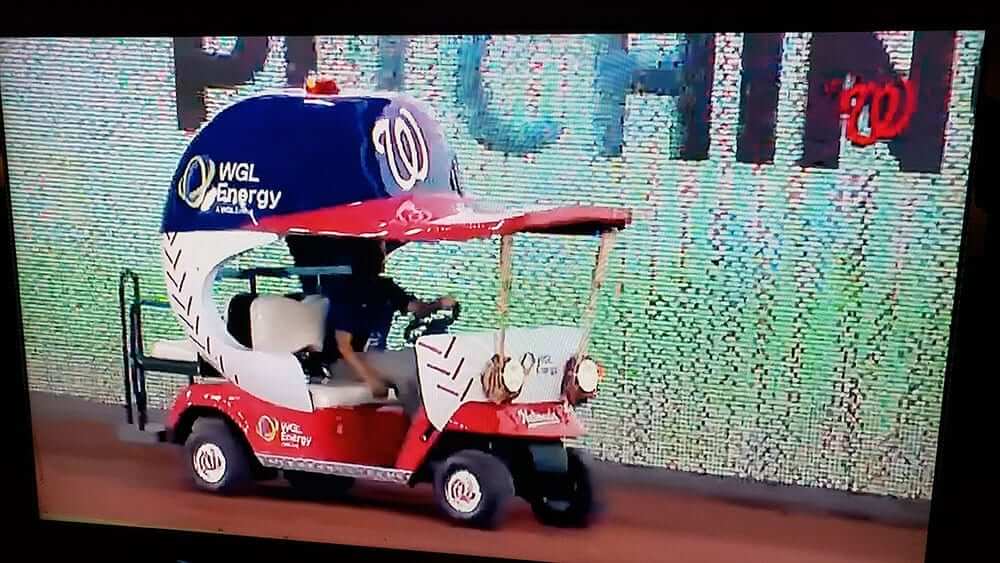 And finally from John Muir last night: "When Trevor Gott came into the game for the Nats, the TV team speculated the cart could make an appearance. Gott didn't use it, but the cart decided to go for a spin."
Eh, we'll take it for now.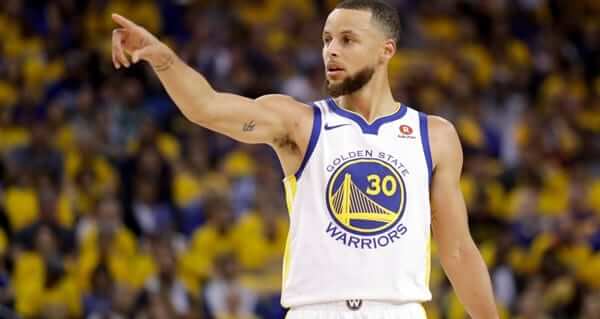 + + + + + + + + + + + + + +
Here's an interesting article documenting the NBA's most popular jersey every year, dating back to 2005. This is not something I pay much attention to, but I guess I'm a little surprised Curry outsells LeBron, at least in the past few years. We'll see what slapping his name and number onto a Lakers jersey does this season.
+ + + + + + + + + + + + + +
I know it's hard to tell here but the umpires in the Bronx wearing the #PlayersWeekend caps a week early @UniWatch pic.twitter.com/iExt7Aqi6z

— Judson (@JudsonK17) August 18, 2018
So this might be just me, but since the MLB is going to continue this silly Players Weekend spectacle again, why not let the umpires change their cap logo to something fun for them?
Like this: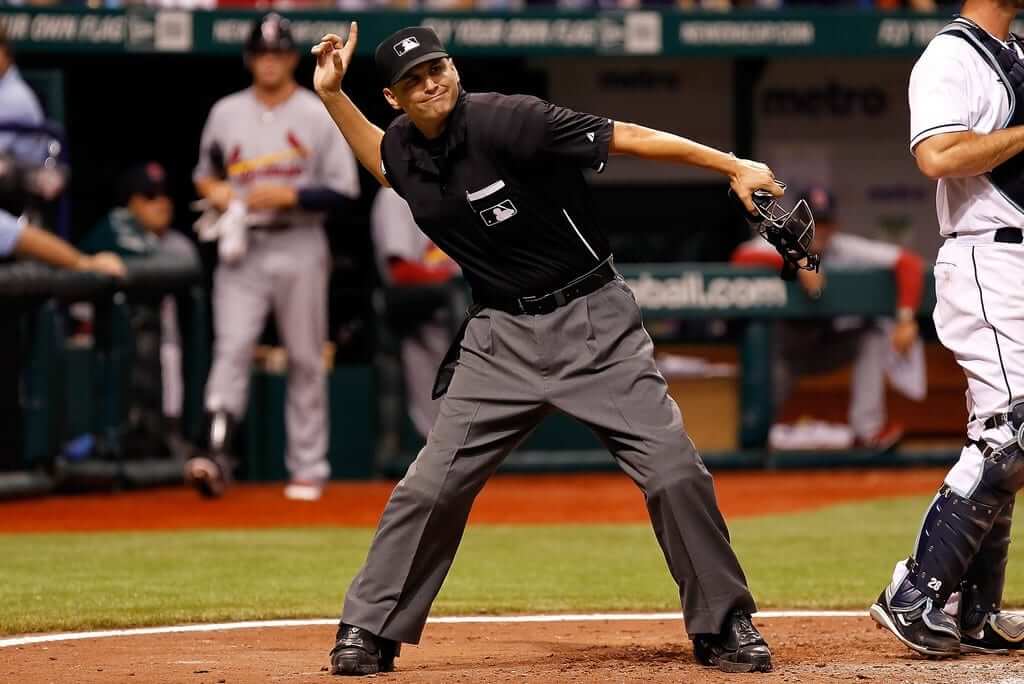 How perfect would that be? They all seem to do it the same way, too.
I don't know, if this is all just a cyncial cash grab, I have to imagine that cap would sell.
+ + + + + + + + + + + + + +
Hey! Look at this!
Fortunately my face not shown, but honoured to model ⁦@UniWatch⁩ Canada Day shirt on SportsNet! ⁦@PhilHecken⁩ pic.twitter.com/nNrzT84yC5

— Kurt Crowley (@kacsportsblog) August 17, 2018