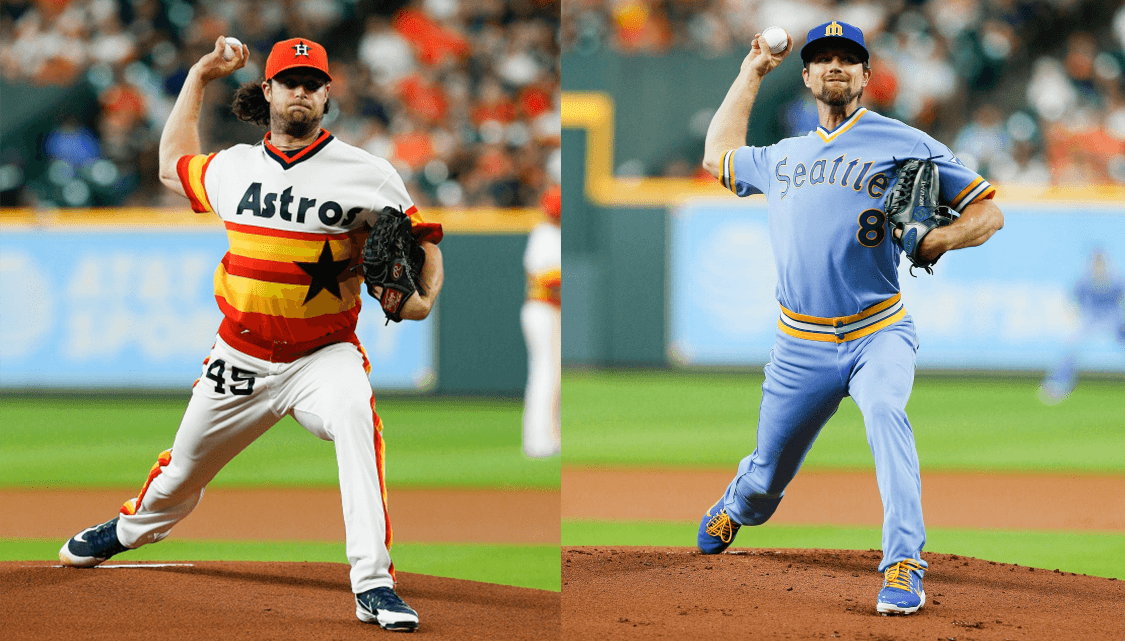 By John Ekdahl
The Houston Astros and Seattle Mariners turned the clock back last night, with the 'Stros wearing the famous "Tequila Sunrise" unis and the Mariners donning their 1979 powder blue road uniforms.
The Mariners' Twitter account was really getting into the 70's groove all night, posting throwback images and graphics, old-school logos and all.
Sweetness. It's time for Sugar. Mariners up 5-2 as we head to the bottom of the 9th. pic.twitter.com/123Vz6J3fd

— Seattle Mariners (@Mariners) August 11, 2018
The Astros were having fun as well, posting 70s-era videoboard-inspired graphics throughout the night.
Bregman double! #Astros up 2-0! pic.twitter.com/gpGmXFFB7X

— Houston Astros (@astros) August 11, 2018
Here's a shot of the unis in action:
Needed all the extension to make that catch. 😱 pic.twitter.com/ecLyeScb8M

— MLB (@MLB) August 11, 2018
Some more shots of the unis below.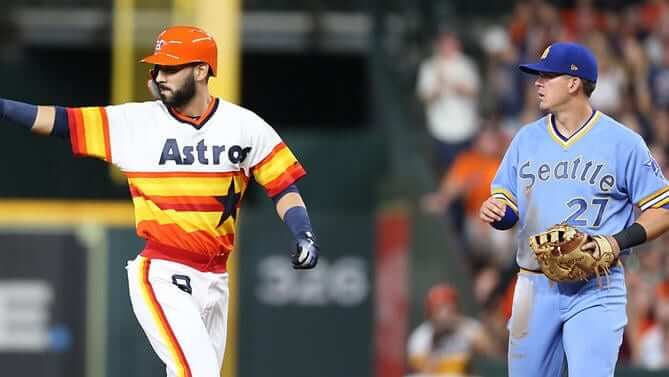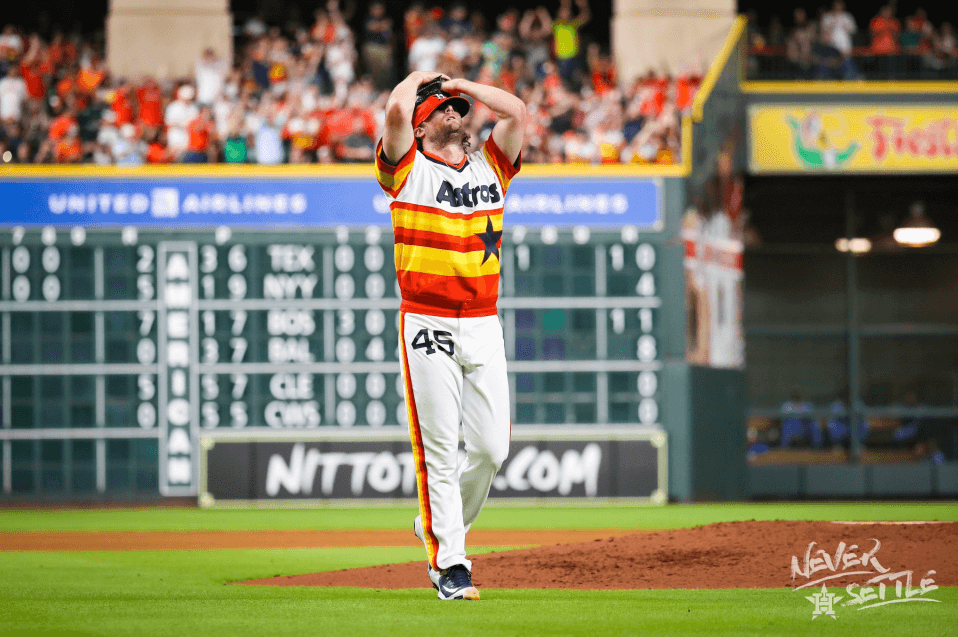 + + + + + + + + + + + + + +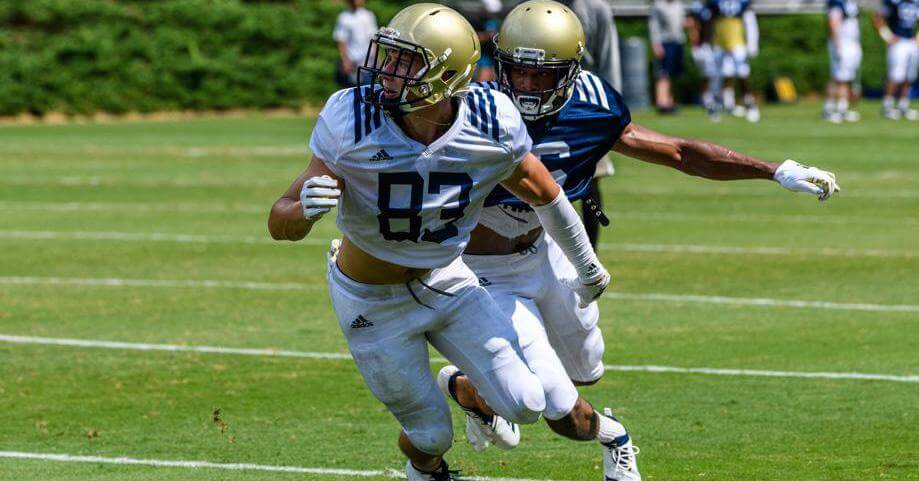 Georgia Tech, as you know, switched from Russell Athletic to Adidas this year. All the players were, of course, excited to be wearing new unis this season, but now they're all singing the praises of the new practice gear.
Still, as a benefit, it's a little nebulous. However, a week of preseason practice has revealed a more tangible advantage of playing and practicing in Adidas gear. The practice jerseys and pants are an improvement not just in style, but in quality.

"We love the practice ones," safety Christian Campbell said. "They're snug, they breathe more. Just a better uniform."

Practice gear that wicks sweat more effectively is no small matter as the Jackets labor in 90-degree heat during August. Better fit is a help, too.
Players have praised the uniforms for giving them greater mobility, along with keeping them cooler. That has to help in that Georgia summer heat.
+ + + + + + + + + + + + + +
Earlier this year Aaron Judge signed a three-year endorsement deal with Oakley. Now the promotional material is starting to roll out.
.@oakley is introducing @TheJudge44 as one of its official athletes today. #TeamOakley #SportsBiz #Yankees 🕶⚽️ pic.twitter.com/3ZLUU8wsPD

— Jeff Eisenband (@JeffEisenband) August 10, 2018
Last month, he also inked a deal with JBL.
It's official—@TheJudge44 has joined the JBL lineup. He brings the noise, we bring the sound. pic.twitter.com/rxIMT14gR7

— JBL USA (@JBLaudio) July 16, 2018
+ + + + + + + + + + + + + +
Ugh, thankfully Cleveland Browns games are rarely "must watch": Cleveland Browns to wear 'Color Rush' uniforms multiple times in 2018.
The Cleveland Browns' current uniform design isn't going anywhere — at least not for another two years — but the team will manage to make a brief departure from its not-so-popular look in 2018.

For the first time since they were created in 2016, the Browns will wear their Nike 'Color Rush' uniforms in the upcoming season. The team's art director, Mark Podolak, confirmed the news to WKYC, stating that the Browns will wear the alternate threads on multiple occasions in 2018.
+ + + + + + + + + + + + + +
New names have new numbers. #GoStars pic.twitter.com/b6WRT6HnjU

— Dallas Stars (@DallasStars) August 10, 2018
+ + + + + + + + + + + + + +
Attention Astros fans:
Come to the ballpark early on Sunday to watch Craig Biggio, Geoff Blum, Luke Scott and Preston Wilson particpate in the #Astros Legends Home Run Derby! https://t.co/4a2mFVKrlr pic.twitter.com/9MBfiiVOyq

— Houston Astros (@astros) August 10, 2018