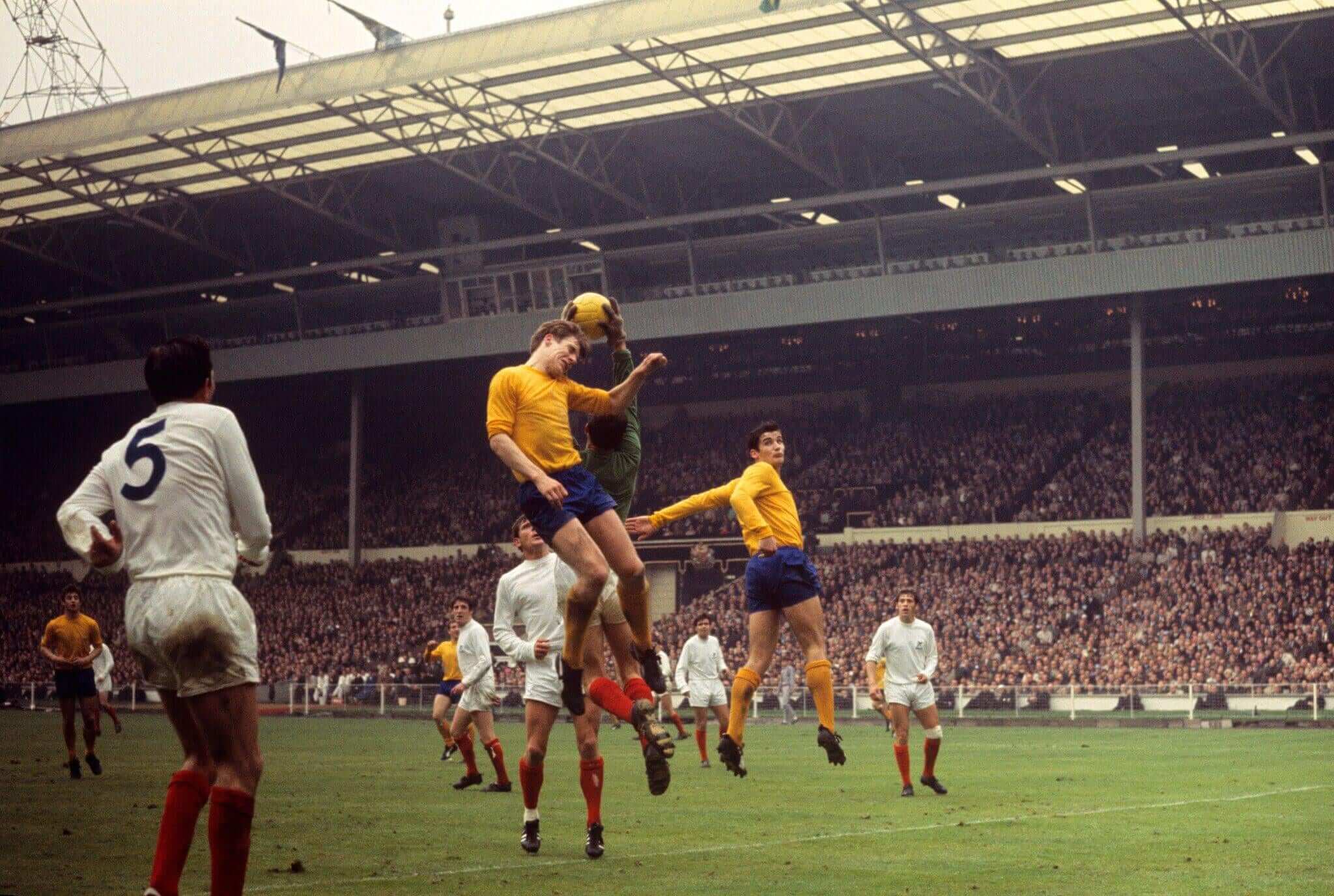 [Editor's Note: Paul is on his annual August break from site. Deputy editor Phil Hecken is in charge from now through the end of the month, although Paul is still on the clock over at ESPN and may be popping up here occasionally. Today we have a special entry from our own Jamie Rathjen, who takes a look at the color clash-related rule in English soccer's FA Cup. Enjoy! — PH]
By Jamie Rathjen
England's FA Cup has been one of the more idiosyncratic competitions in sports for most of its existence. At its founding in the 1870s, it was one of the first knock-out tournaments ever conceived. After assuming more or less its present structure in the 1920s, the competition has been slow to adopt innovations from the larger world of soccer: for example, penalty shootouts were not used at all until 1991, about 20 years after their invention. Instead, the FA Cup is well known for its almost unique but now diminishing practice of replaying drawn matches.
So it's perhaps only fitting that the competition would have some bizarre rule regarding kits. And of course, it did: for many decades, both teams were required to change if their colors clashed. Other mentions of this rule that I've found essentially state the previous sentence and leave it at that, but I want to provide some examples of when both teams changed, as well as when only one did.
Let's start with the competition's final, which saw both teams change on a total of 13 occasions from 1909 to 1982. In the first such instance, Bristol City and Manchester United changed to, respectively, a blue shirt and a white shirt with a red chevron.
The first 10 such instances of color clashes in the final led to both teams changing, until 1963, when Leicester City wore white against Manchester United. From then until 1982, only one team changed in six finals, while both teams changed in three.
Eventually, requiring both teams to change was going to prove inflexible, as in a 1969 quarter-final. Chelsea and West Bromwich Albion played a yellow-vs.-white matchup which left the teams nearly indistinguishable on black-and-white TVs.
This seems to have somewhat accelerated the decline of strict adherence to the requirement that both teams change. The requirement still existed, but a few years later the 1971 final showed that enforcement was at the discretion of the organizers.
The earliest examples I've found outside the final of only one team changing were two quarterfinals on the same day: March 18, 1972, when Stoke City wore white against Manchester United in red and Tottenham Hotspur wore yellow against Leeds United in white.
Embed from Getty Images
Yet the winners of both those games, Leeds and Stoke, changed for the semifinals, as did their opponents. Perhaps at this point, the both-change rule only applied to neutral-site games: semifinals, finals, and any other game which required more than one replay.
For the next 10 years, instances of only one and of both teams changing co-existed, sometimes with the same team involved in both situations in consecutive games, as Arsenal were in 1978.
Embed from Getty Images
The last time that both teams changed in the final was the 1982 replayed edition between Tottenham Hotspur and Queens Park Rangers, two white-and-blue-clad teams. For both games, Tottenham wore yellow and QPR red and black. After that, there don't seem to be any further examples – the FA Cup's regulations no longer contain the both-teams-change rule – until the old tradition appeared one more time in a 1997 semifinal between Chelsea (yellow) and Wimbledon (red/black).
• • • • • • • • • •
[adrotate group="2″]
• • • • • • • • • •
Daniel Garrison Soccer Kit Concepts
A short time ago Daniel Garrison sent in five soccer concepts that combine the four major sports from a specific city and incorporate those into a single kit. I'll let Daniel explain…
Hello Friends,

I put together some soccer kits based on the idea of combining all the Big 4 sports teams in major cities into one unified brand (similar to European clubs like Real Madrid using the same logo across different sports).

I gave each team four shirt sponsors advertisers (front, back, and both sleeves) based on locally headquartered brands high on the Fortune 500 list.

The club logos feature aspects from each respective NFL, NBA, MLB, and NHL logo in a given city.

Hopefully you'll find some use for this.

Thanks,

Danny
Thanks Danny — and here they are (click to enlarge):
+ + + + +
Washington
+ + + + +
Los Angeles
+ + + + +
Chicago
+ + + + +
Dallas
+ + + + +
New York
+ + + + +
Good stuff, Daniel. Thanks for sharing!
• • • • • • • • • •
[adrotate group="2″]
• • • • • • • • • •
The Ticker
By Jamie Rathjen

Baseball News: Reader Ray Hund has some pictures for us from the book Americana the Beautiful: Mid-Century Culture in Kodachrome. Here's Willie Mays signing autographs in Phoenix in 1955 and the sign outside a Holiday Inn operated by Mickey Mantle in Joplin, Mo. … "I snapped a couple quick pics at my Uncle Terry's funeral in North Lake, WI," says Peter Frederickson. "He was a part of Land O' Lakes baseball as a player and, eventually, a manager/coach. They had a nice display up of his player jersey from the late 50's/early 60's, and a couple of jackets."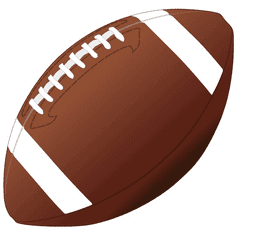 Football News: The Rams' training camp at Irvine, Calif., features a uniform history display. … Speaking of the Rams, Bill Kellick sent us a video of the then-Cleveland Rams' 1945 Thanksgiving game against the Lions. The Rams, who have the dark numbers in the video, changed to yellow against the Lions' blue that day, according to the Gridiron Uniform Database. … The Eagles wore camouflage numbers for an open practice yesterday (from Blake Fox). … The set of NBC's Meet the Press features a Miami (Fla.) helmet off to the side. Moderator Chuck Todd is from Miami and is apparently a big 'Canes fan, though he actually went to D.C.'s George Washington University (from Max Weintraub). … Jets coach Todd Bowles was wearing a hat with a mashup of the team's classic and new logos (from JJ Sledge). … Randy Moss wore a tie to Saturday's Pro Football Hall of Fame ceremonies showing the names of black men and women and children who were either killed by police or died under suspicious circumstances while in police custody (from Mike Chamernik).

Soccer News: New kits for Premier League Leicester City (third kit), the English Championship's Blackburn Rovers (second), Italian team Udinese (second), and German 2. Bundesliga team St. Pauli (third, including the back). … Let me preface this item by saying that preseason is full of kit shenanigans. That said, AC Milan wore a black/dark red third kit against FC Barcelona, making for a black-vs.-dark-blue matchup in the International Champions Cup Halfhearted Soccer and All-Out Marketing Cup (WaPo link) (from multiple readers). … Speaking of preseason, new Liverpool goalie Alisson Becker made his debut with his NOB drawn on with a pen (from Josh Hinton). … Also from Josh: Italy's Serie A, broken down by manufacturer. … Also-also from Josh: the new Austin USL team revealed its name and crest and shirts. … Chelsea striker Álvaro Morata is switching from No. 9 to No. 29 this season, because his twins were just born on July 29 (from Chris Cruz). … Montréal Impact goalie Evan Bush changed kits at halftime Saturday against D.C. United.

Grab Bag: Since Georgia Tech now has new logos, etc., their yellow jacket logo, Buzz, comes in new colors (thanks, Paul). … Only a handful of national flags have ever used purple (including, currently, Dominica, and Nicaragua through its coat of arms), and this video attempts to explain why (from Larry Bodnovich). … Here's a rundown of the new shirts in two big rugby union leagues: the English Premiership and the Pro14, which includes teams from Ireland, Scotland, Wales, Italy, and South Africa. … The Czech Republic's volleyball federation has a new logo (from Jeremy Brahm).
• • • • • • • • • •
[adrotate group="2″]
• • • • • • • • • •