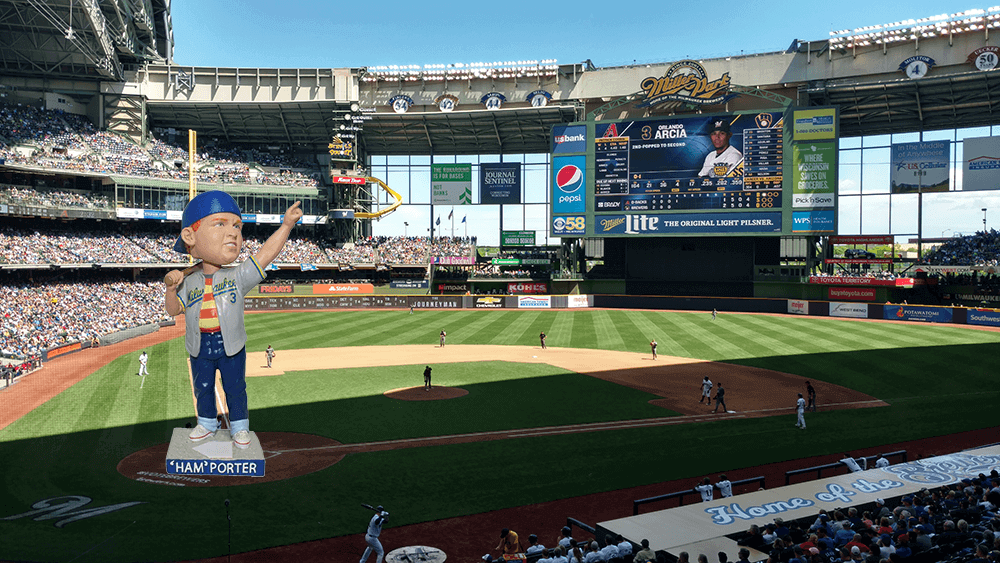 By John Ekdahl
Last night was the The Sandlot 25th Anniversary Night at Miller Park, which included a "Great Hambino" (Hamilton Porter, played by actor Patrick Renna) bobblehead wearing a Brewers jersey, in addition to a showing of the film following the game. They have, unsurprisingly, already hit eBay.
Back in March, the team released a promotional video which recreated some of the iconic scenes from The Sandlot featuring the players. It wasn't… well, they tried.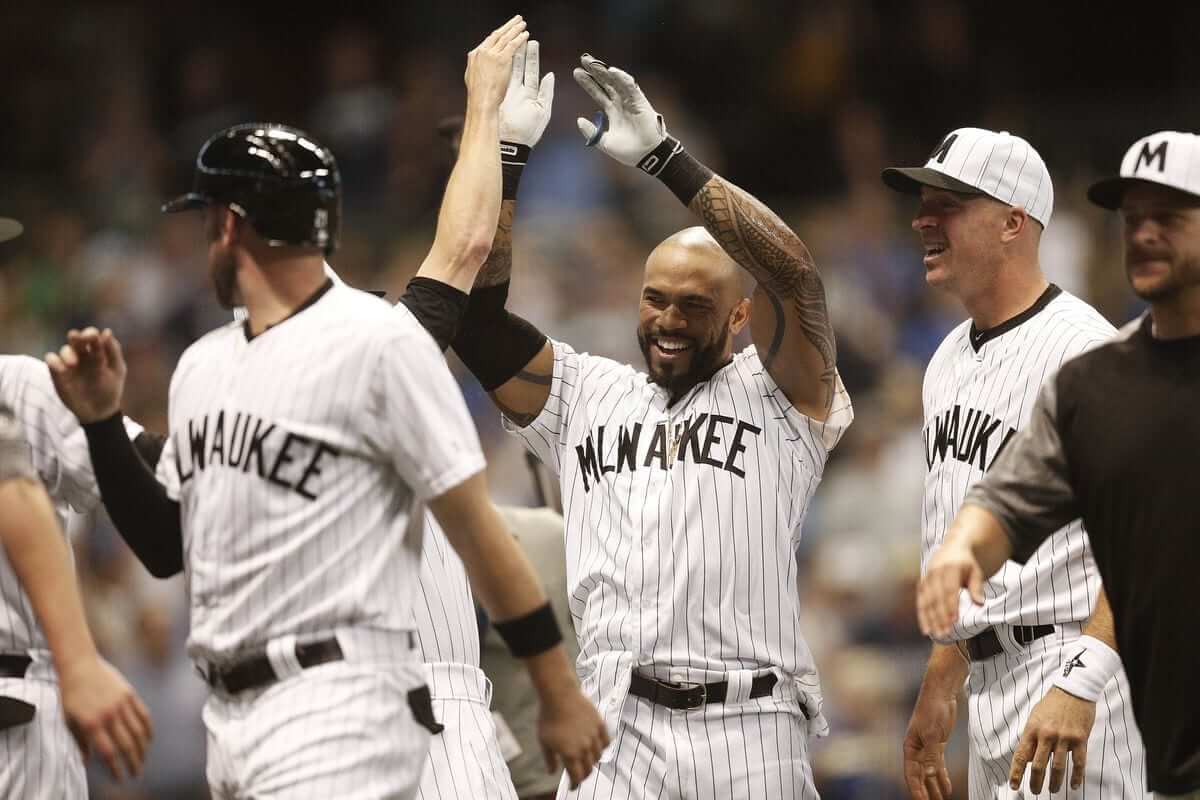 The night before, the Brew Crew wore these beauties above and won on an Eric Thames walk-off 3-run home run with two outs in the ninth. Check out the shoes he was wearing:
Was it the shoes? 👀

Don't forget Sandlot Night is tomorrow, @EricThames. #JustSayin pic.twitter.com/E0HMjK1gu8

— Milwaukee Brewers (@Brewers) August 4, 2018
The cast of The Sandlot reuinited in April for a spot on the Today Show:
+ + + + + + + + + + + + + +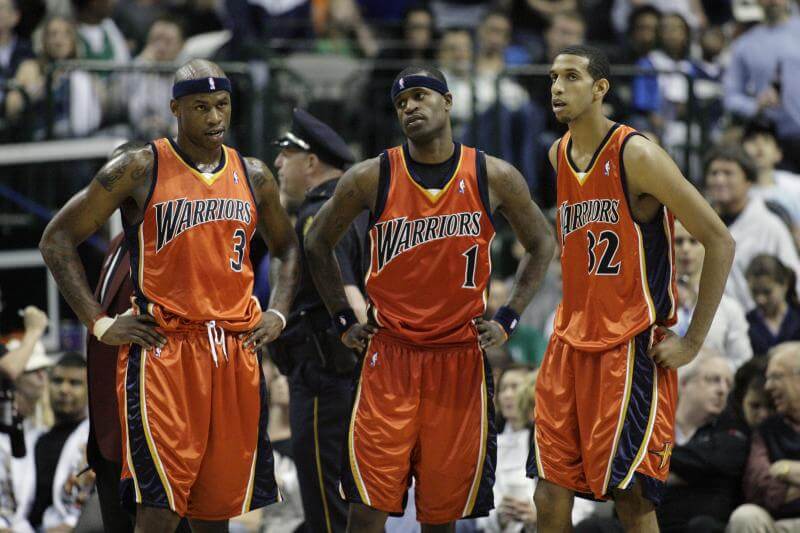 Here's a fun article over at Bleacher Report that highlights the #1 jersey that haunts each NBA franchise. For most teams, it's a player from a bad trade or draft pick or an opposing player that had the team's number. But for the Warriors its an actual uniform era:
Don't be mad or feel gypped. These jerseys are that ugly.

Besides, it just so happens the use of these puke-orange atrocities, between 2003 and 2010, aligned with some of the Golden State Warriors' darkest hours. They fielded the We Believe crew during that period, in 2006-07, but finished above .500 just twice.
Give it a read here.
+ + + + + + + + + + + + + +
Small changes for Iowa's uniform this season comes with a new number font:
@UniWatch @PhilHecken Subtle changes to the @HawkeyeFootball uniforms for 2018…number font on front, back and shoulders now matches University of Iowa font. Nice touch. 2018 on left. 2017 on right. pic.twitter.com/CGeE8qhwEb

— PenguinsChronicles (@PensChronicles) August 5, 2018
+ + + + + + + + + + + + + +
Here's a quick little video out of Rams training camp showing the evolution of the franchise's uniforms:
Some gems in here. #RamsCamp @GridironUniform @uniwatch pic.twitter.com/7zmn2nxmMT

— Ramheart (@WillramWallace) August 5, 2018
+ + + + + + + + + + + + + +
This was highlighted in the ticker on Friday, but it's worth circling back to note that Arizona State's new hockey uniforms allow for a whopping 72 different combinations.
With an emphasis on innovation, combined with the uniqueness of college hockey in the desert, ASU and adidas teamed up to create a total of 72 uniform combinations – more than any other hockey program in the country.

"The willingness of adidas to collaborate and transform the look of what was an already unique program into something college hockey hasn't seen before, puts adidas Hockey at the forefront of yet another hockey apparel landscape," said Sun Devil Hockey equipment manager Jon Laughner. "This is just the start of reinventing the college hockey uniform system. We are excited to rollout new and exciting uniforms."
The promtional video is below (obnoxious music warning – be sure to mute):
+ + + + + + + + + + + + + +
The Atlanta Falcons wore camo jerseys at training camp, with TAPS families in attendance.
Camo uniforms ✅@TAPSorg families ✅

It's bigger than football. #SaluteToService pic.twitter.com/nyLAYJMs4X

— Atlanta Falcons (@AtlantaFalcons) August 4, 2018