For all photos, you can click to enlarge
I had a blast throwing out the first pitch for the Syracuse Chiefs' recent Brannock Device Night promotion, but the high point of that day did not come at the ballpark. It came a few hours earlier and a few miles away, when the Tugboat Captain and I visited the Brannock Device Company and got a tour of their factory, which is about as close as I can get to a holy pilgrimage.
The guy shown above is Tim Follett, the company's vice president and day-to-day operations manager. His father-in-law, Sal Leonardi, bought the company in 1993, shortly after Charles Brannock's death. Brannock had no family and hadn't set up a succession plan, so his estate ended up selling the company to Leonardi. (Leonardi was not at the factory when I visited, but I did get to meet him later on at the ballpark.)
The current factory is not the original one, unfortunately. Shortly after Leonardi bought the company, he moved it from its original location in downtown Syracuse to its current spot in the neighboring town of Liverpool. The new facility was also furnished with new equipment, so not much remains from the original Brannock site. That includes most of the old files, paperwork, and many other artifacts, which were acquired some years ago by the Smithsonian Institution. Follett told me he and his family have gone down to Washington and seen some of the old Brannock items on display.
Still, there are some remnants of the old regime, including a few portraits of Charles Brannock himself on the walls. Also on the walls: assorted articles about the company — including one that I wrote back in 2001, when I was a columnist for Fortune Small Business. I won't lie, people: It was a big thrill seeing that on the wall. (If you're curious, you can read the piece here.)
Even if I hadn't seen my article up there, I still would have been in heaven. Everywhere I looked, there were boxes and stacks of Brannock Devices in various states of assembly:
Follett walked us through the production process, which turned out to be more involved than I anticipated. Here's a slightly truncated version of how the devices are made:
1. The main body of each device is die-cast from aluminum. I was surprised and a bit disappointed to learn that this step has always been outsourced to other metal fabricators and has never taken place in Syracuse. The current supplier, which is based in Pennsylvania, also makes the device's two sliding parts — the T-bar (which measures foot width) and the pointer (which measures arch length). All of these parts are shipped to the Brannock plant.
2. The body of each device arrives in an unpolished and unfinished state, with lots of stray pieces of metal attached to it. You can see what I mean by looking at this next photo — the device on the right has lots of stray pieces along its edge, while the one on the left is nice and clean:
The stray bits are removed by putting the devices onto a machine that cleans off their edges, like so:
3. After the devices are removed from that machine, they're put on another machine that sands down the edges:
4. The next step is for the devices to be polished. This actually entails several stages, the most interesting of which involves these big, vibrating tubs. Inside the tubs, the Brannock Devices are cleaned with a polishing solution and are scrubbed by dozens of little porcelain cones. I'd never seen anything like this before, and it was fascinating:
5. After the polishing, the next step is the buffing machine. I thought I had shot a good, long video clip of this one that showed the whole process, but it turns out that I botched that shot, so all I have is this short clip:
6. Around this time there's a step where the inlays with the graphics are applied to the devices. Unfortunately, nobody was working on that during our visit. But here are the inlays (which are metal, with an adhesive backing), ready to be applied:
7. Graphics also need to be applied to the T-bars. And before they can be applied, they have to be bent. You can see both of those processes in this video clip:
8. After the T-bars are ready to go, the T-bars and pointers are both attached to the devices. In this next video, you'll see a worker brushing something onto the back of the device — that's Vaseline, to help the T-bar and pointer slide more easily. (I asked if it was "special Brannock Vaseline" and everyone laughed.) The next thing she applied, from a red bottle, is glue.
And that's it — the final product.
I've always been intrigued by the pointer design, which is very ornate, almost like one of the feet on a clawfoot bathtub. I mentioned this to Follett, who said, a bit sheepishly, that they had actually "dumbed down" the pointer design a bit in recent years. You can see what he means in this next photo — that's an older pointer, with the original design, on the right, and a newer "dumbed down" version on the left:
You can also see the difference in my older Brannock Device, which I purchased from a shoe store in 1993, and the souvenir device that I received at the ballpark, which was made last month. Original pointer on the left, newer "dumbed down" pointer on the right:
Before we left, Follett showed us what he believes to be the oldest Brannock Device remaining in the shop. He said it probably dates to the 1920s or '30s:
It's interesting to see how the T-bar design changed quite a bit from that early version, but the pointer, with its original ornate design, is still instantly recognizable.
The whole experience was tremendous, and in some ways was the realization of a longtime dream. Big thanks to Tim and his staff for showing us around.
I'm pretty sure this brings my admittedly very extensive coverage of Brannock Device Night to a close. I realize we've had a lot more Brannock coverage than the average Uni Watch reader probably expected or cared about. Thanks for your indulgence.
• • • • •
[adrotate group="2″]
• • • • •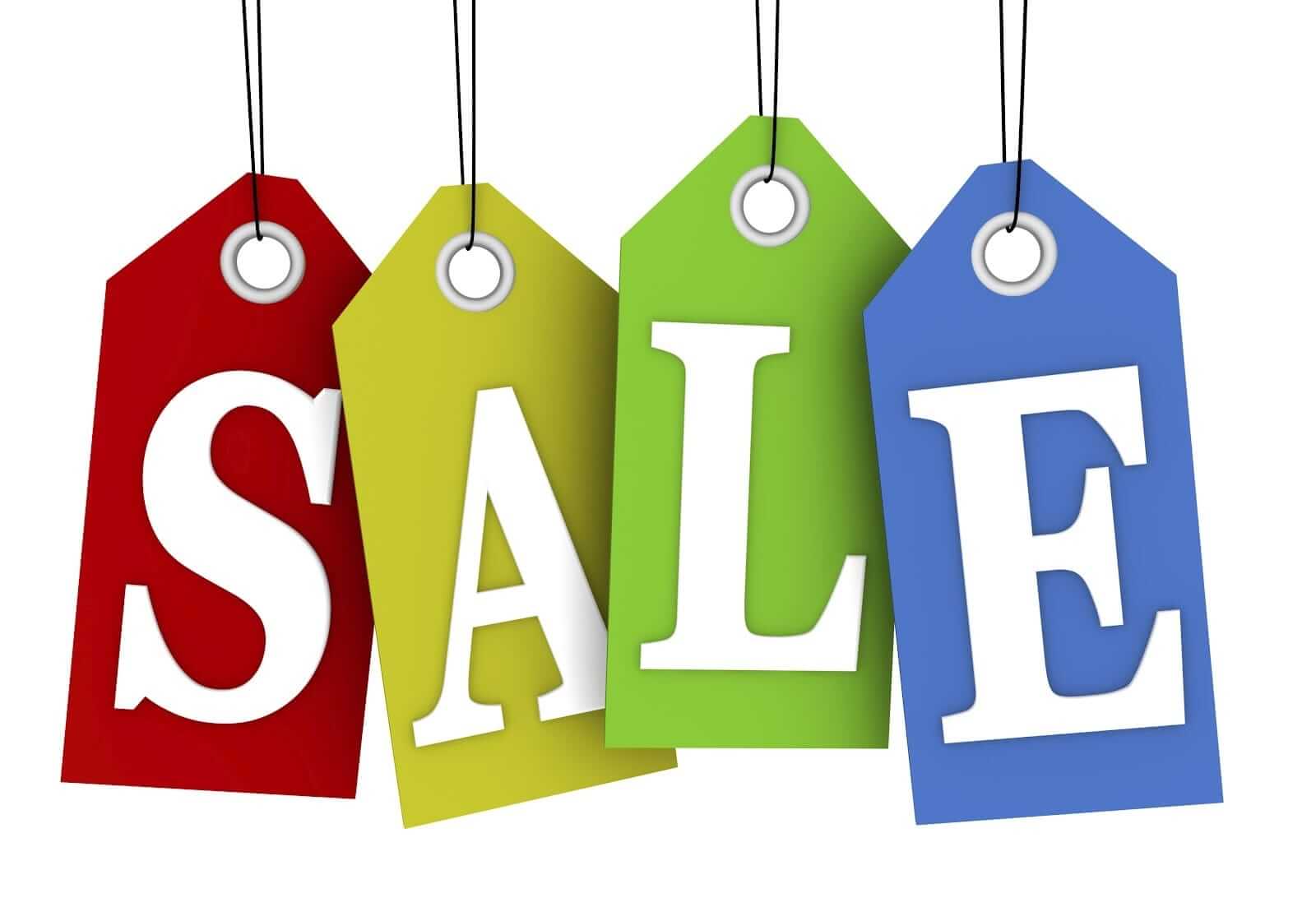 Stoop sale update: My epic stoop/open-house sale will commence tomorrow at 10am sharp (no early birds, please). This is a major purge, people — in addition to all the cool collectibles shown here (which I'll be selling right off the walls of my apartment, sort of like an estate sale except I'm not dead), I'll also be selling all of the pencil sharpeners, all of the meat recipe booklets, a really good goose down quilt and an accompanying cover, an ice cream maker and accompanying ice cream recipe book, my mom's vintage stand mixer, my father's vintage soldering iron, 11 boxes' worth of books, some very cool retail display shelves, a pair of stereo speakers, and a lot more. Out with the old, to make room for the new!
From a sports perspective, there'll be four boxes of sports-centric books, a bunch of vintage jerseys, several dozen pairs of stirrups, six regulation footballs, a 1960s reproduction Packers helmet made by Helmet Hut, set of vintage NHL sheets, a vintage NFL bedspread, lots and lots of bowling-themed items (including a few pins), and probably a few other things I'm forgetting. I'll have signed/numbered Todd Radom Uni Watch "Rain Check" prints and theoretical T-shirts (and onesies!) on hand as well.
Some final notes:
• The weather forecast calls for rain in the mid-afternoon (grrrr), so plan to arrive before then. If the forecast gets worse — calling for rain in the morning, for example — it's possible that we'll move the sale to Sunday. The best way to stay informed on that is to keep an eye on my Twitter feed and the sale's Facebook event page. I promise that I will post a status update to both of those platforms before going to bed tonight and another one when I wake up tomorrow. No emails, please — thanks.
• Cash is preferred (and there's a Chase ATM right at the corner), but I can also accept Venmo and credit cards.
• Prices are fluid and may depend on a bunch of factors, including my mood. Generally speaking, the non-collectible stuff will be very priced to move; the collectible stuff will be a bit spendier.
• As of this morning, there's some talk that The New York Times may be sending a reporter and photographer to cover the sale. My sense is that it's probably not going to happen (a final decision will come later today), but if it does happen, the reporter is particularly interested in talking to Uni Watch readers who've never previously met me, or each other — a fun angle.
I think that's it. Looking forward to seeing you tomorrow!
• • • • •
[adrotate group="2″]
• • • • •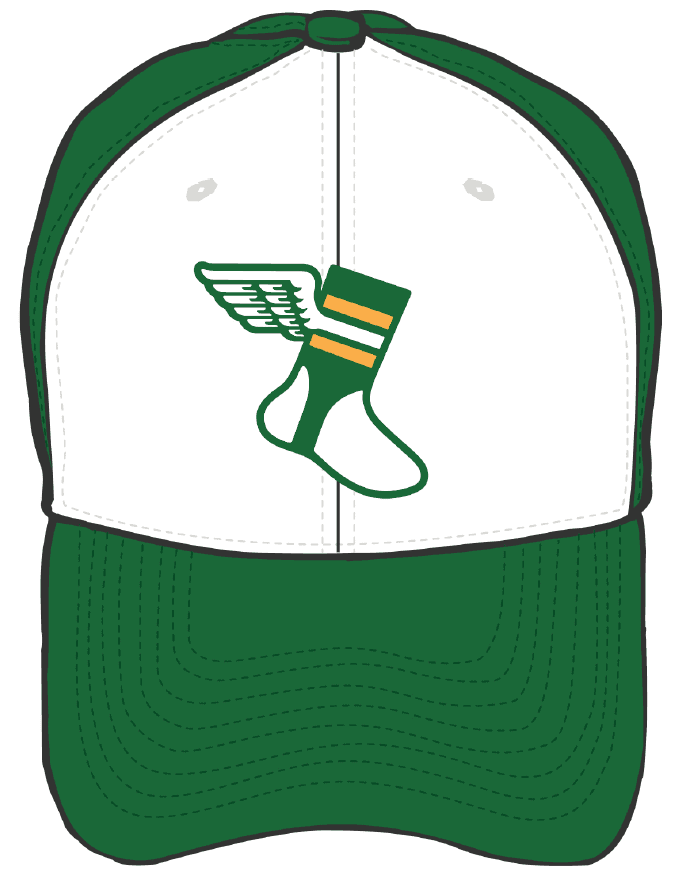 XXL cap reminder: If you want us to stock the upcoming Uni Watch "alternate" flex-fit cap in size XXL, you must pre-order it now. If we get enough pre-orders to meet our supplier's 144-cap minimum (or close to it), we'll go ahead and stock the cap in XXL; if we don't get enough pre-orders, we'll issue refunds.
The other two sizes — S/M and L/XL — do will be in stock and available for purchase right around the end of July, no pre-order required. Thanks for your patience!
• • • • •
[adrotate group="2″]
• • • • •
The Ticker
By Kris Gross

Baseball News: Cubs INF Addison Russell broke his belt making a diving play last night, so he had to get a new one (from Eric Lovejoy). … It looks like new Dodger Manny Machado will wear No. 8. He wore No. 13 with the Orioles, but that is taken by his new teammate Max Muncy (from Billy Ballas). … An interesting number note from Griffin Smith: Cardinals interim manager Mike Shildt wears No. 8 because he used to shine Cal Ripken's shoes. … The Pirates entered the All-Star break on a five-game sweep of the Brewers. Why do we care? They did it in five different uniforms (from Charles Sherrange). … Here's a story on the life of Bryce Harper's Washington DC flag headband (WaPo link) that he wore during the Home Run Derby (from Tom Turner). … The Fresno Grizzlies played as the Tacos last night. … We have more details on the Expos tribute jerseys the Vancouver Canadians will wear on Monday. … The New Orleans Baby Cakes are thinking of bringing back their tequila sunrise jerseys for next year. Should this even be a question? (From @danielbowen21.) … A strange sight from last night, as Cardinals and Cubs affiliates played in the opposite colors of their big league parent clubs (from Josh Miller). … A Pioneer League team is taking over after the Triple-A Colorado Springs Sky Sox leave, and here are the finalists for the new team name. Fingers crossed for Rocky Mountain Oysters!! (From Zeke Perez Jr.) … The Fort Myers Miracle will play as the Groupers tomorrow (from Reggie Holly). … Byrte Johnson needs help identifying this 1960s flannel jersey. Any ideas? … Reader Ian Cox broke in his new Uni Watch cap by bringing it to Wrigley Field for last night's Cubs/Cards game. "Feels only appropriate to wear this for the first time while attending a classic uniform matchup at a historic ballpark," he says.

NFL News: Here's a fun look at the first year the Packers wore green (from Jeff Ash). … Browns fans, your season tickets are on their way. If you aren't excited about the football this year, you'll be excited about the ticket packaging that is coming your way (from our own Alex Hider). … FedEx Field should be a more attractive destination for fans (WaPo link) this season (from Tom Turner). … Looks like the Dolphins had some helmet striping tape issues during a 1983 game against the Chiefs (from Steven Marks). … The league has agreed to suspend its new policy on national anthem protests while it works out some objections with the players' union.

College Football News: The new NC State jerseys feature a tribute to the state flag (from James Gilbert). … New unis for Maine. … Wake Forest head coach Dave Clawson wins today's lapel pin contest (from Benjamin Thomas). … Miami has made several tweaks, which are explained here and here (from Aron Christiansen).

Hockey News: The Golden Knights and the US Army have resolved their trademark dispute, which means the team name is no longer in legal jeopardy. … The Kalamazoo Wings are holding a uniform design contest for what the team will wear in December. … New uniforms for Merrimack College (from Stephen Hayes).

Basketball News: The Warriors' Boogie Cousins press conference yesterday had lots of uni-notable details. First, it appears that the team will have a new NOB font. Second, it appears that the ad patch on the front has a new design (here's the old one). Third, the jersey they gave Cousins had an incorrect champions tag (they won their sixth title last month). And finally, Cousins will be wearing No. 0 (from @leo_bopp and UnkieNoah). … Did you know: the Jazz had a .500 or better record in each of their four jerseys last season (from @HitTheGlass). … Thunder G Russell Westbrook pays homage to UCLA with his newest shoes (from Griffin Smith). … The Nuggets have a new practice court. … GameStops received life-size LeBron James cutouts to help promote the new NBA2K game. Some stores have found creative ways to cover his Cavs jersey — much respect to those keeping them ad-free! (From Joe Nguyen.) … Pictures of the Bucks' new court have leaked. … New court design for Sacramento State (from Russell Preston).

Soccer News: Manchester City will wear Manchester-themed kits during their tour in the United States. One of the features is the "worker bee" symbol inside the numbers (from Aaron Dorfman). … As part of Manchester United's new uniform, they do indeed have black shorts. According to our own Anthony Emerson, it is the first time they haven't had white shorts since 1901. … Everton used their women's team to announce their 2018-19 away kit (from our own Jamie Rathjen). … Tottenham Hotspur played home games at Wembley Stadium while their new stadium was being built last year, so they wore a badge on a shield on their shirts. Now they're home, and the shield is gone on their new kits. Additionally, the new shirts have the team's postcode and field coordinates inside the collar (from Alan Collins, Rok Grilec). … New kits for Dinamo Zagreb, Arka Gdynia, Piast Gilwice, and Macclesfield Town (from Ed Żelaski). … Manchester City's new away kit appears to have leaked. … A Club America player was wearing No. 286 during last night's friendly against Manchester United (from our own Anthony Emerson). … Watford unveiled their new kit by sending free shirts to supporters who attended all of last season's games (from Josh Hinton). … New third shirt for Celtic (from Ed Żelaski). … Tottenham's new away kit sure looks a lot like Barcelona's training kit. Looks like Nike just recycled the design (from Blake Geschke). … In a 1995 UEFA Cup first-round first-leg game against Leeds United, Monaco used three goalkeepers (the third an outfield player who went in after the other two became injured) who wore three different jerseys. "In the second leg, another goalkeeper played and he had yet another design," says Denis Hurley.

Grab Bag: Here's why Tiger Woods wore tape on his neck (WaPo link) in the first round of the British Open (thanks, Phil). … The United States Olympic Committee has told a Vermont high school to drop the nickname "Olympians" (from David Bailey). … It's true, Winston Churchill's mom gave Williams College the school color of purple (from Paul Friedmann). … Australian rugby league team Canterbury is facing potential sanctions for wearing the wrong uniform last night (from Jackson Russell).