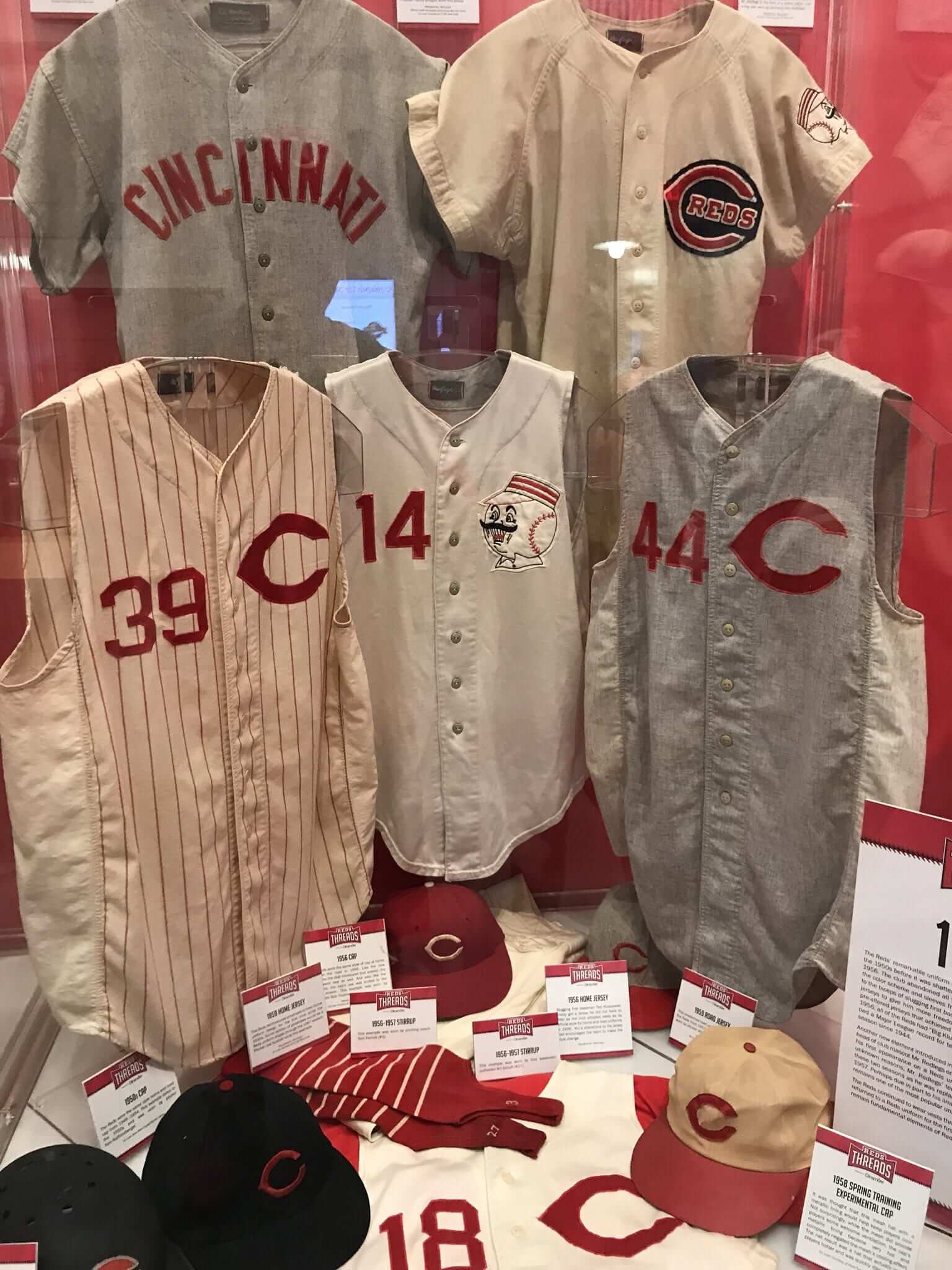 Photo by @BlandinoFlow; click to enlarge
Twitter-er @BlandinoFlow visited the Reds Hall of Fame at the team's stadium the other day and posted a bunch of photos from the Hall's current uni-centric "Reds Threads" exhibit. One of those photos — the one shown above — caught my eye and ended up teaching me something new.
Look at the two vest jerseys at bottom-left (a 1959 home jersey) and bottom-right (1958 road). As you can see, they both appear to have side panels that are distinct from the fabric used on the fronts of the jerseys. I'd never noticed this in any old photos, and the side panels aren't shown in Marc Okkonen's mock-ups. How common were they?
The jerseys shown in the "Reds Threads" exhibit are from the collection of longtime MLB uniform collector/authenticator Dave Grob, so I got in touch with him and asked about the side panels. "The side panels are pretty standard for this period of Reds jerseys," he responded. "They are actually a durene-type fabric." Dave also sent along two old photos showing the side panels (click to enlarge):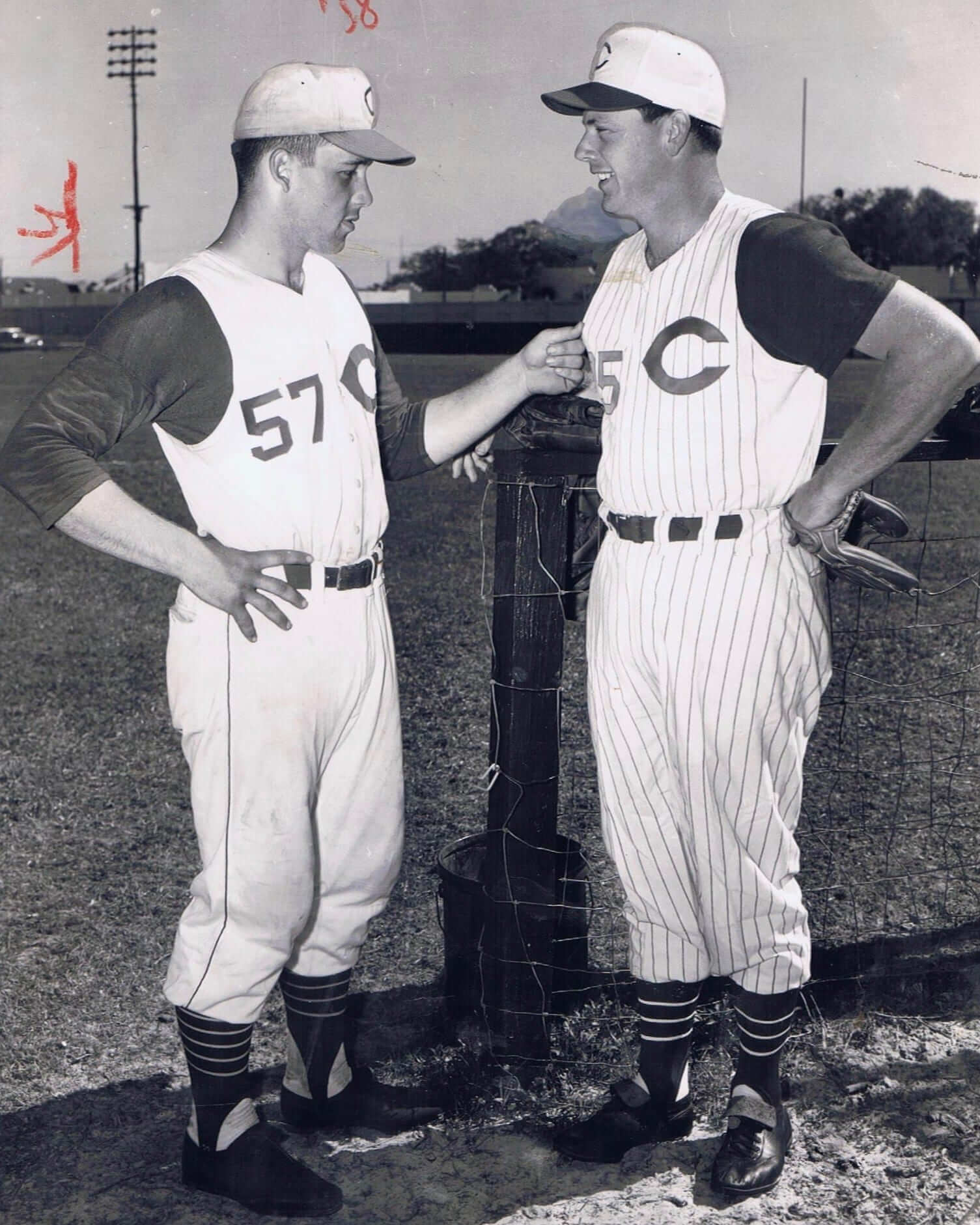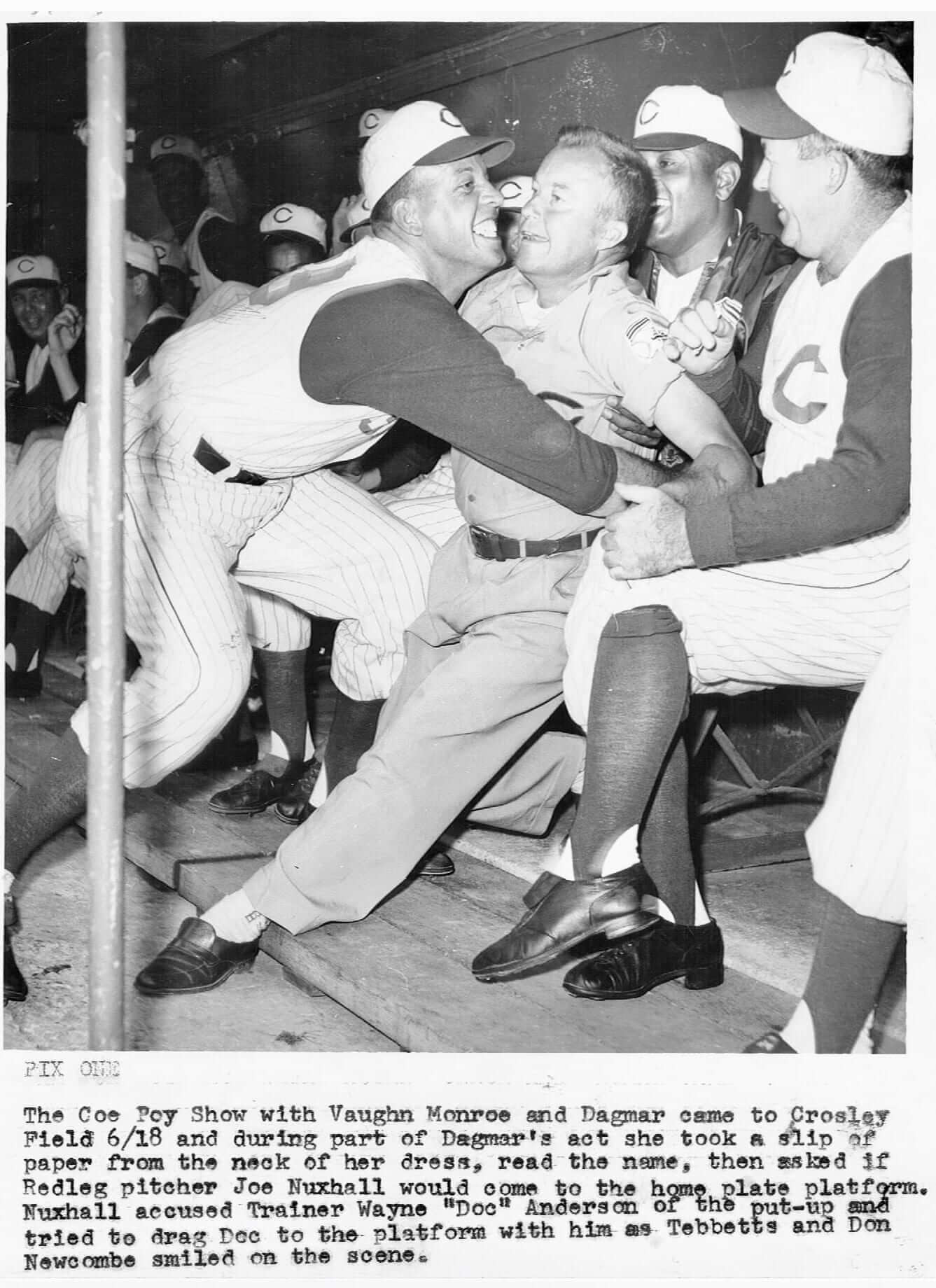 Interesting, right? Maybe some of you already knew about this, but it was all news to me — I'd somehow never noticed the side panels before. After hearing from Dave, I did a bit of digging and found a bunch of additional photos, all from the 1958-60 period (for some of these, you can click to enlarge):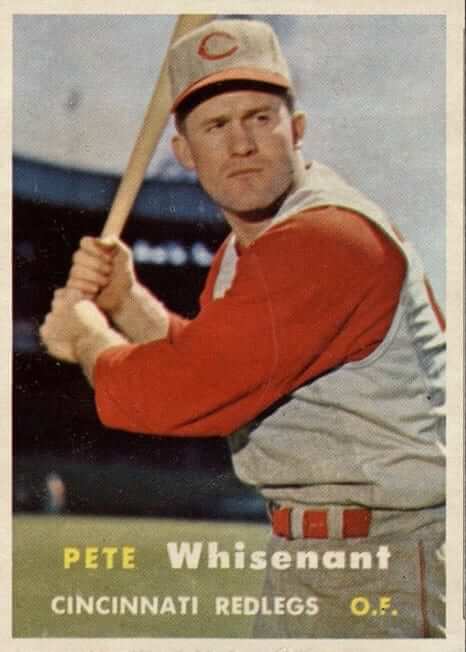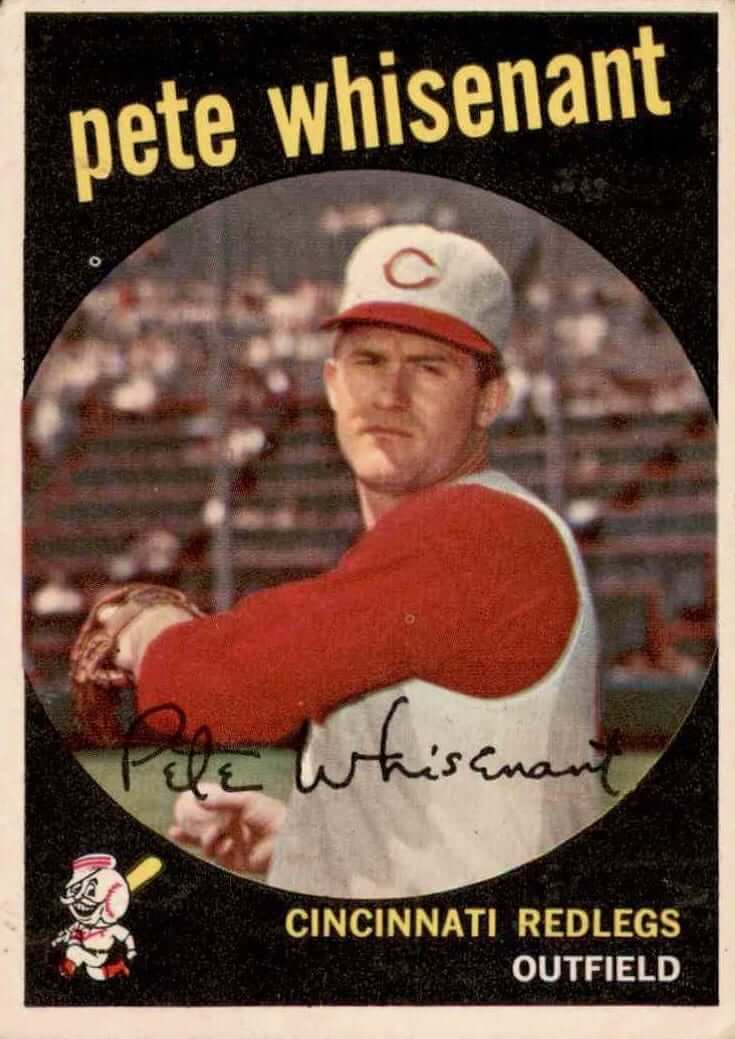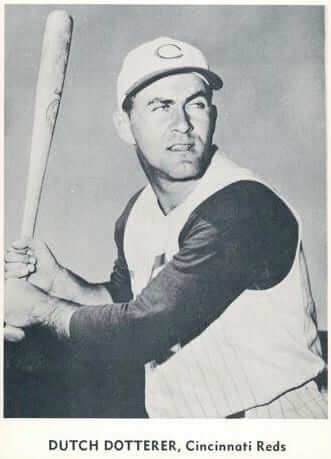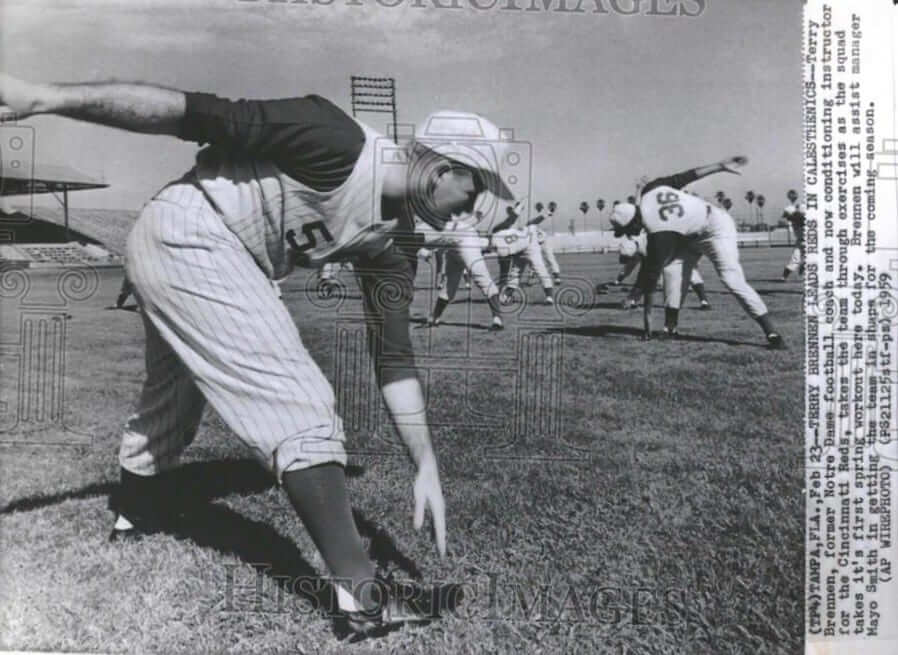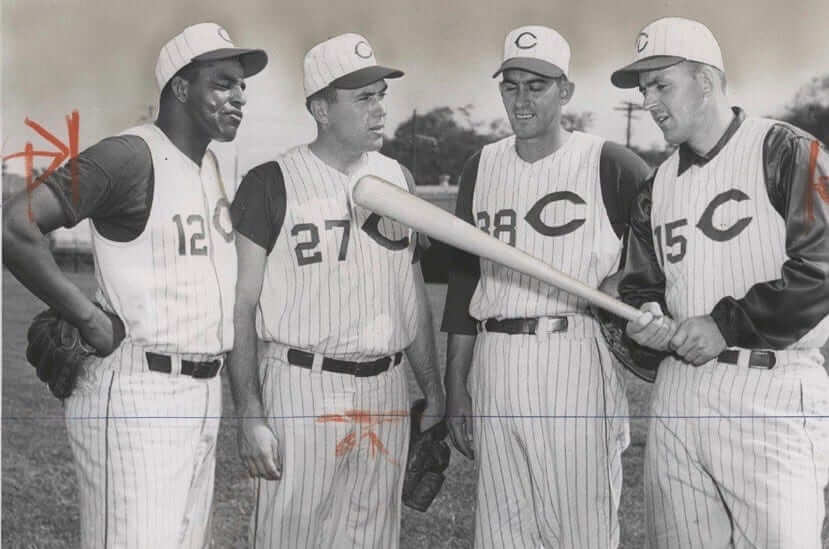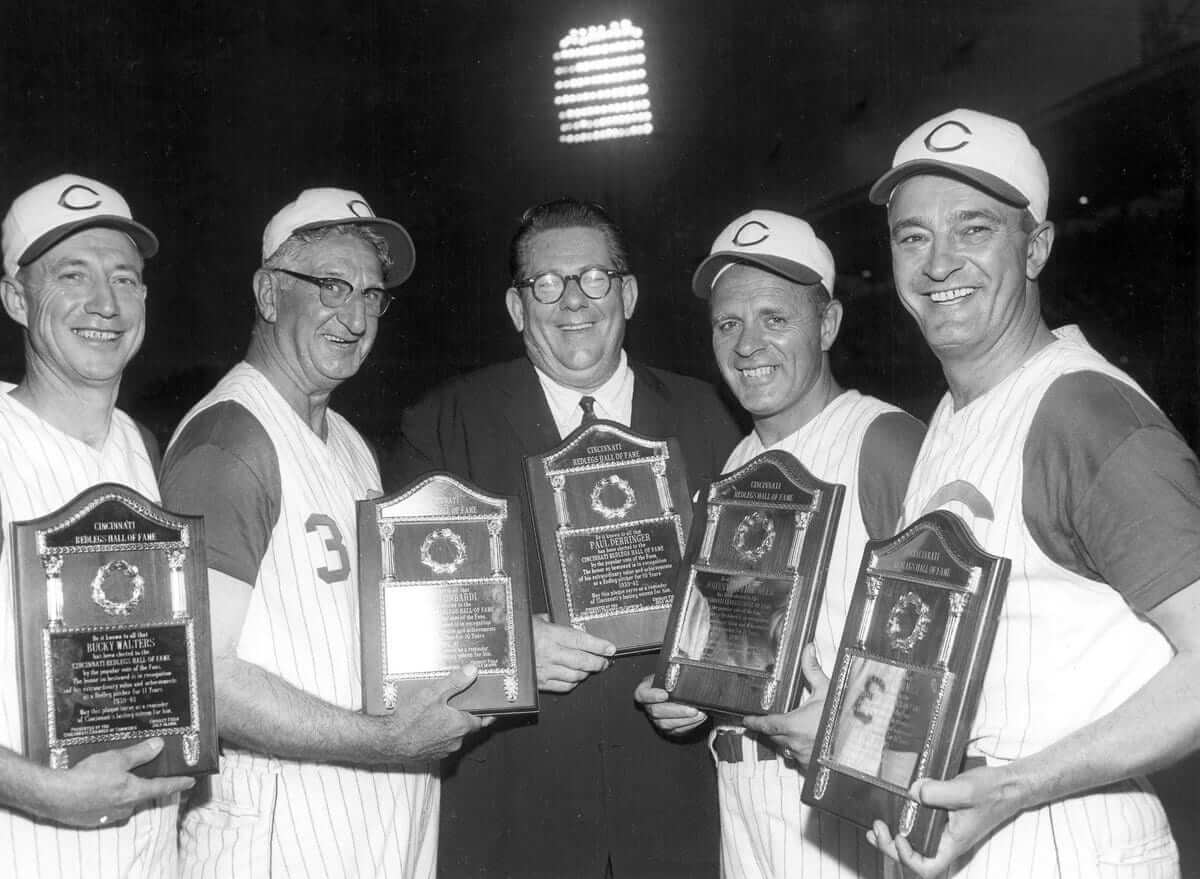 I asked Dave if any other teams had these same inserts on their vests. He said, "If you look, you will also see it on Indians road vests made by Rawlings in the 1960s." So I went looking, and sure enough: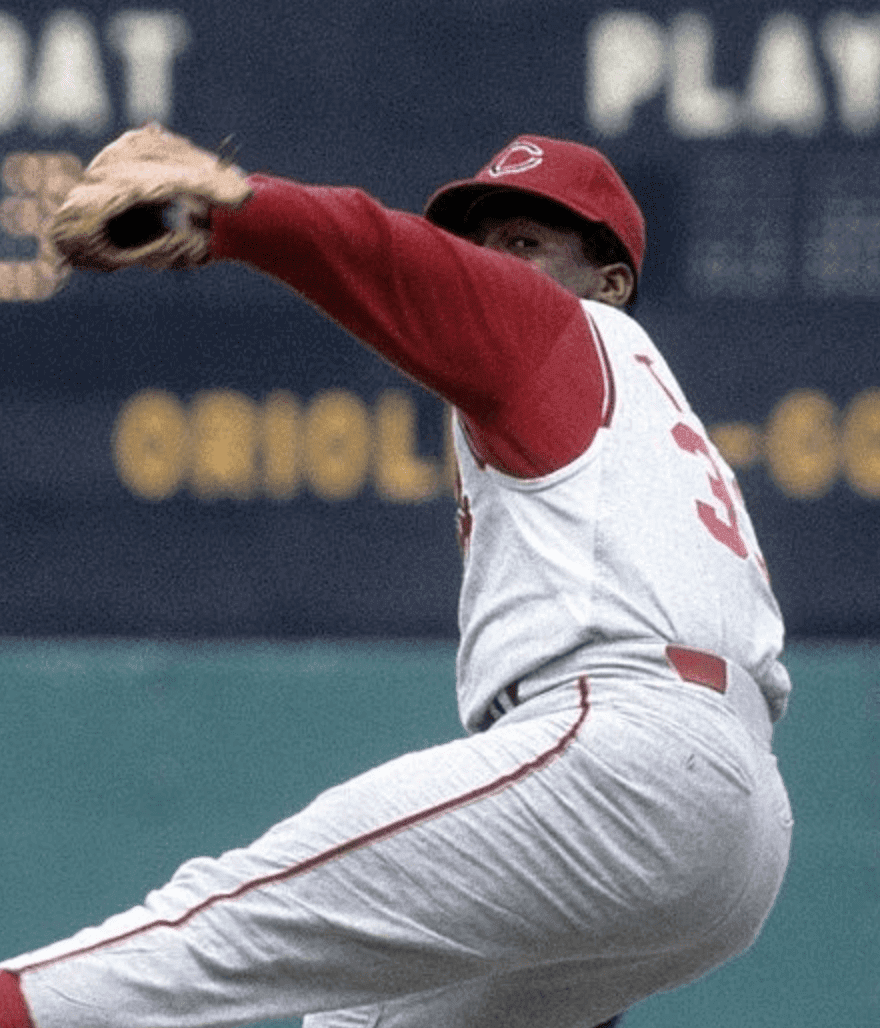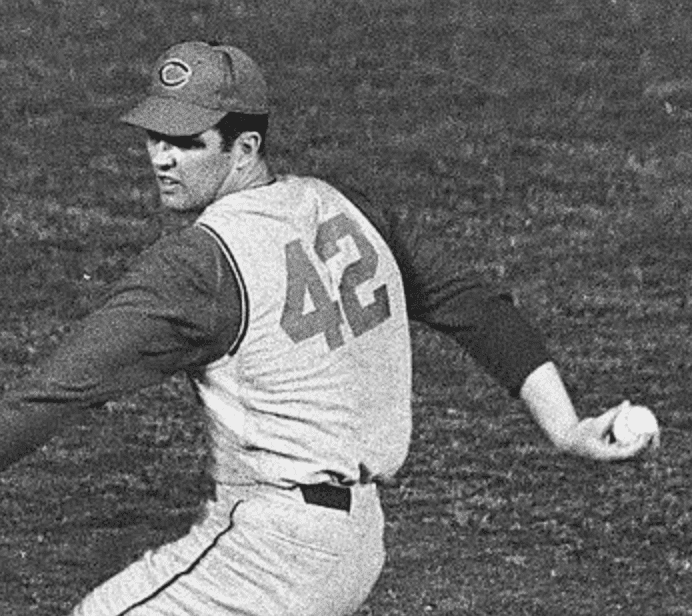 I don't know how all of this escaped my notice before, but now I'm fascinated by it. Not sure why they'd do this just for vests and not for sleeved jerseys. In any case, it's similar to the side panels that Majestic introduced a few years ago. At the time, we were all fretting about how the non-pinstriped inserts would look on pinstriped jerseys (something of particular concern to me as a Mets fan). Who knew there was historical precedent for it?
As I've mentioned several times over the past couple of years, the Majestic inserts have turned out to be pretty innocuous and don't look so bad after all, mainly because they're often blocked from view by the players' arms. Maybe that's why I never noticed the Reds' inserts either. In any case, it's always fun to learn something new, yes? Yes!
While we were corresponding, Dave also sent me a report he prepared for the Reds Hall of Fame on the accuracy of the Okkonen renderings of Cincinnati's 1936-38 uniforms compared to the real thing. It's fascinating stuff, which you can check out here.
• • • • •
[adrotate group="2″]
• • • • •
Boomer Sooner: Oklahoma unveiled new football uniforms yesterday, becoming the third school to transition from Nike to Jordan. The design changes are small — a new chest lettering font for the home and road primaries (most people won't even notice) and a more old-school look for the red and cream alternates. For all of the image pairs that follow, the old version is on the left, new on the right, and you can click to enlarge):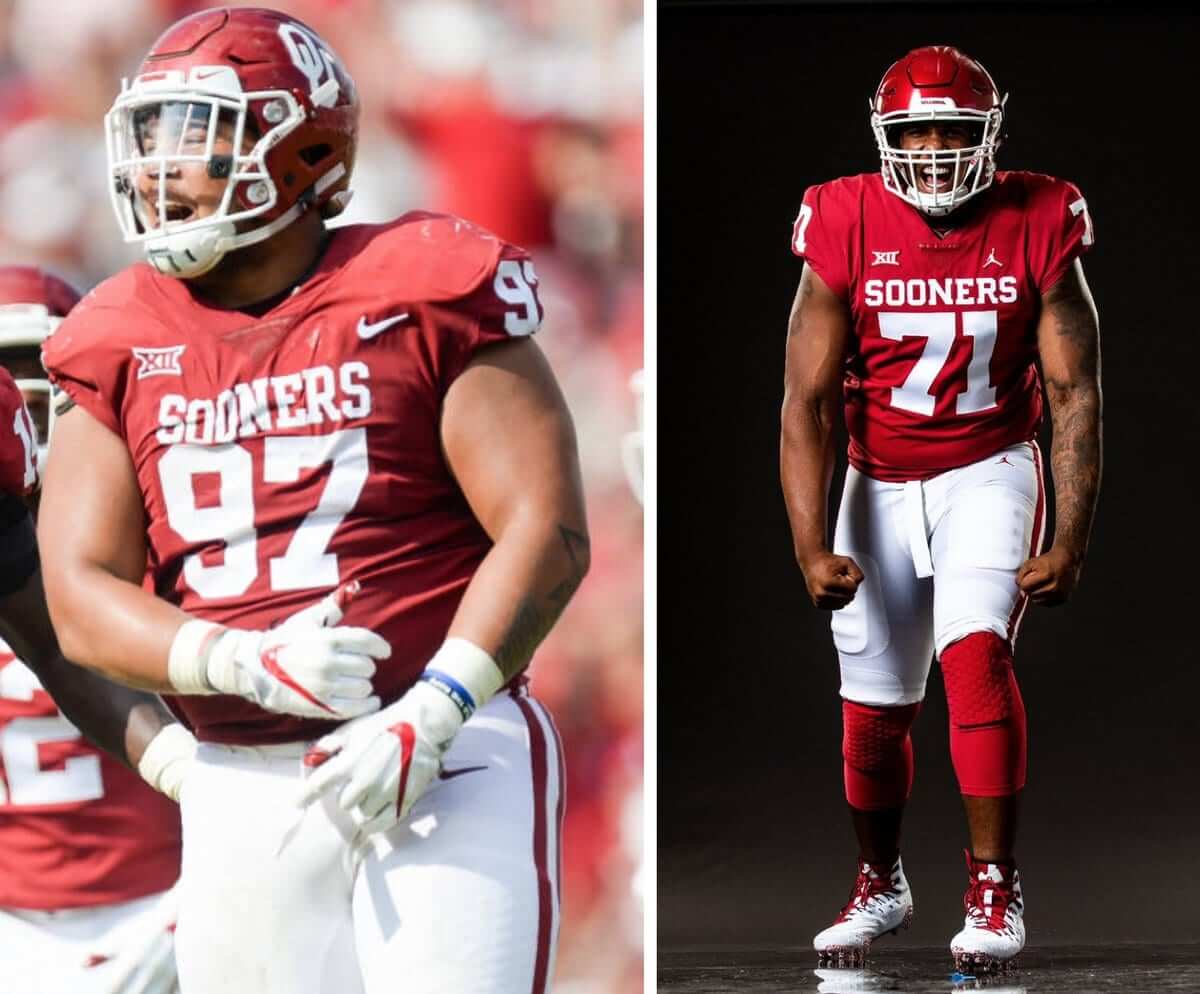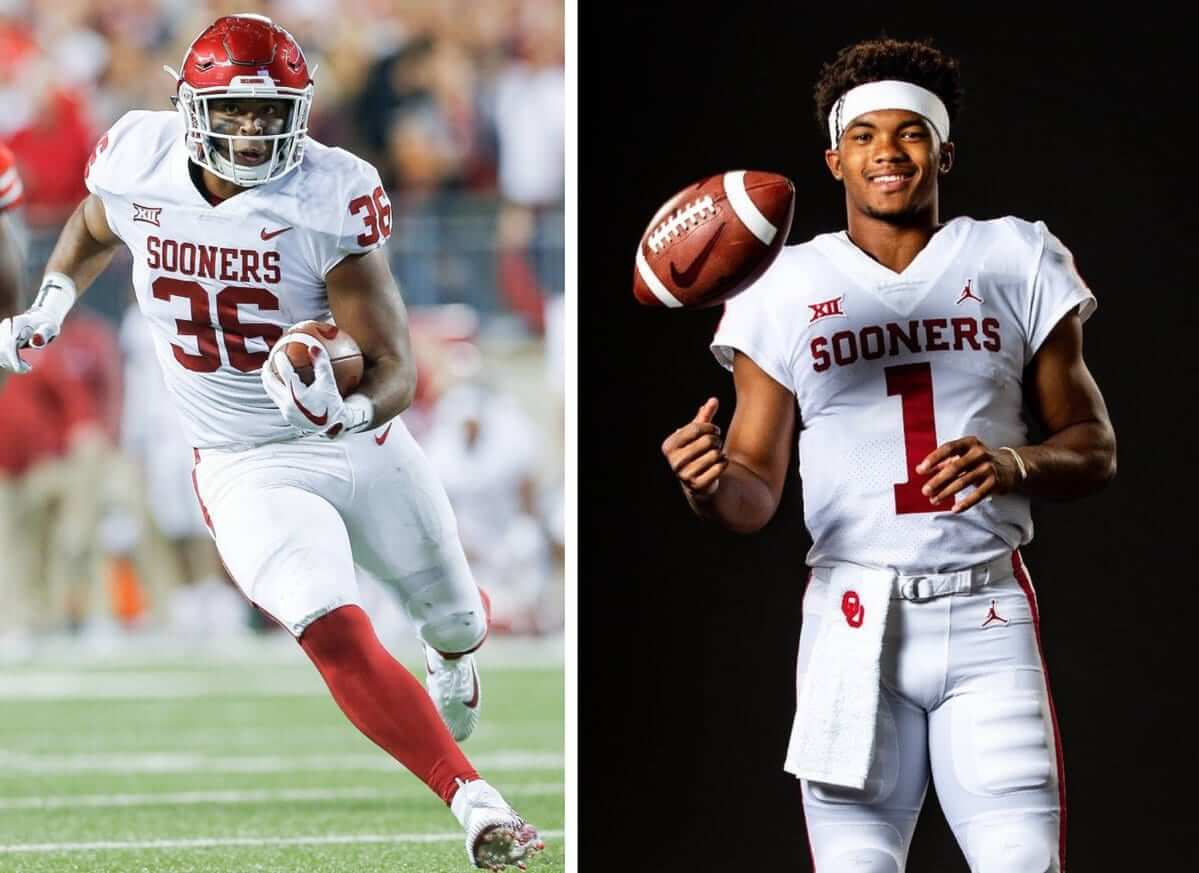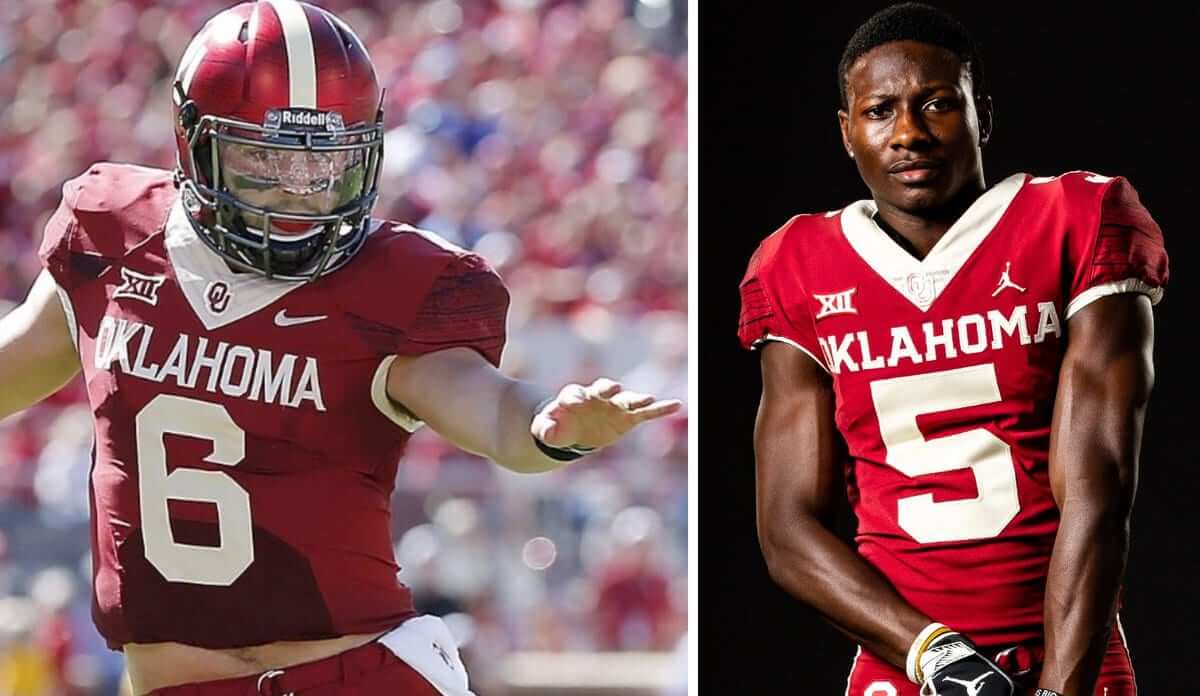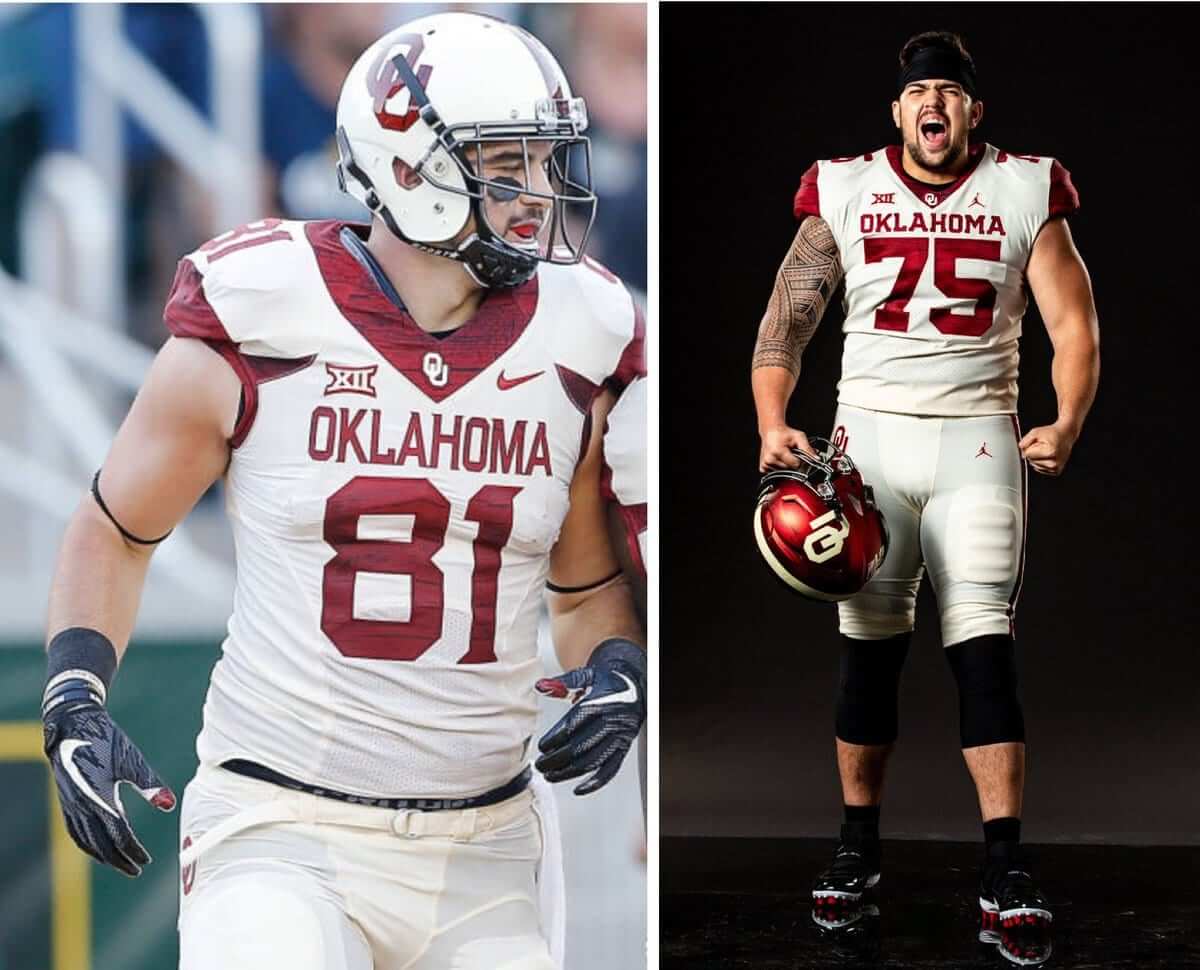 You can see lots of additional photos here.
• • • • •
[adrotate group="2″]
• • • • •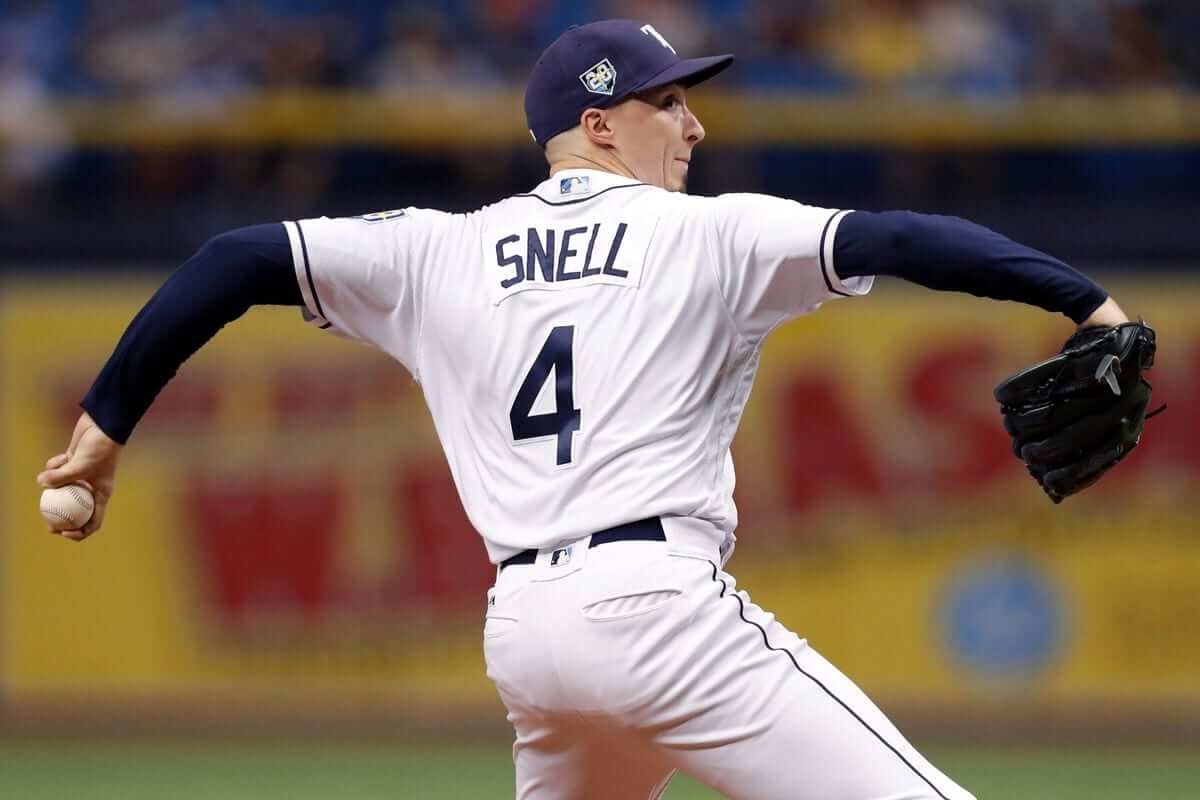 A good trivia question: Rays pitcher Blake Snell is having an outstanding season but was not selected for the American League All-Star squad. He might be added later as an alternate or an injury replacement, in which case we'd get to see his single-digit uni number in the Midsummer Classic.
That got me thinking: Who was the last single-digitized pitcher to appear in an MLB All-Star Game? When I posed that question yesterday on Twitter, nobody could come up with a good answer. Anyone..?
• • • • •
[adrotate group="2″]
• • • • •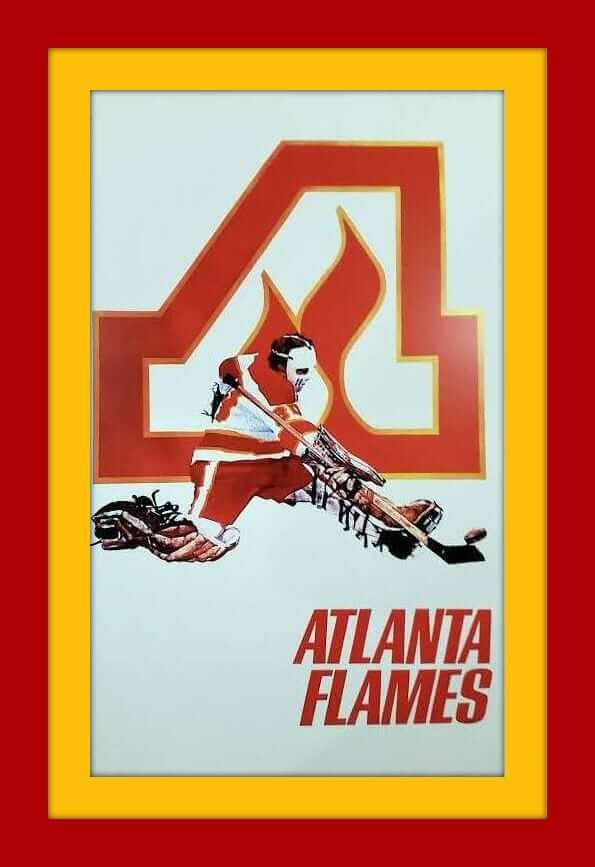 Collector's Corner
By Brinke Guthrie
One of the truly great logos in pro sports history belonged to the Atlanta Flames. The whole way the flame just morphs up into the A is totally neat, and still holds up today. They played down south from 1972 until 1980, when they moved up to the Great White North to Calgary, where they remain to this day. The "Flame C" just doesn't have the same artistic attraction for me. Here's a really nice 1970s Flames poster featuring the original logo right up top.
Now for the rest of this week's picks:
• When you look up "old school" in the dictionary, you'll see this Cliff Engle Denver Broncos sweater. Dan Reeves not included.
• This 1970 Pirates Zippo lighter says "Bucco Power" on the front. Sold for $6.95, and now the seller wants … a little more than that.
• This 1970s St. Louis Football Cardinals stadium blanket and helmet plaque comes as a set.
• The World Hockey Association had some team with great logos, too, like the Stingers and the Racers, along with a cool league logo, which you can have on this decal.
• This 1970s Colorado Rockies (hockey) ski cap was a promo item sponsored by Coors.
• This set of late-1970s NFL mini-pennants comes uncut in a set.
• This 1970s glass features the logo of the NHL California Seals. I could never figure this logo out.
• Swingster was the maker of this 1970s Pittsburgh Steelers jacket. Nothing fancy, just a logo and some yellow trim — like the Stillers themselves.
• Another 1970s Swingster item, this time a navy blue jacket bearing the logo of the NFL Players Association.
• This 1970s S.F. Giants pennant shows a rather stern-looking ballplayer standing in the middle of Candlestick Park.
Seen an item on eBay that would be good for Collector's Corner? Send any submissions here.
• • • • •
[adrotate group="2″]
• • • • •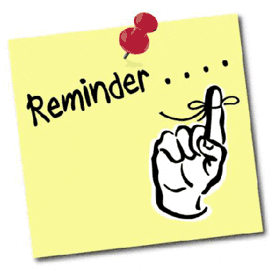 Friendly reminders: In case you missed it on Monday, there was some news that you'll want to catch up on.
First, we're currently running a new raffle for a bunch of old Kansas City Chiefs nameplates, which are being generously provided by a Uni Watch reader. Full details here.
Also from Monday, I provided a bunch of new details about my upcoming stoop/open-house sale, which will give you a chance to literally own a piece of Uni Watch HQ. Full details on that can be found here.
• • • • •
[adrotate group="2″]
• • • • •
The Ticker
By Alex Hider

Baseball News: The year of the C-Flap continues, as the device will be featured on Cubs 2B Javy Baez's bobblehead (from Jennifer Hayden). … Rangers SS Elvis Andrus lost his batting helmet logo last night (from Andrew Gordon and James Keith Clowers). … Sports psychologist Ken Ravizza died on Sunday, and Nats manager Dave Martinez paid tribute by writing his initials on his cap. Martinez worked closely with Ravizza when he was on the Cubs' coaching staff (from John Muir). … The Orioles usually reserve orange jerseys for Saturdays, but they broke them out last night for the second game of a doubleheader (from Andrew Cosentino). … I love this: The Durham Bulls will wear Carolina Hurricanes-inspired jerseys on Aug. 23 that include hockey-style lace-up collars! (From William I. Wells and Thad McKinnon.) … Another hockey crossover: The St. Paul Saints paid homage to the St. Paul Fighting Saints, the former WHA hockey team, with caps and jerseys last night (from Al Gruwell). … More cross-sport shenanigans: The Akron RubberDucks will retire No. 23 in honor of native son LeBron James on July 23 (from Jim Vilk). … The Triple-A All-Star Game will be played in Columbus, and jerseys have a sublimated photo of the city skyline (from MV). … Zander Wiel of the Chattanooga Lookouts tore the pocket on his pants last night (from Clint Richardson). … No photos but the Charleston RiverDogs will wear purple and teal throwbacks jerseys on Wednesday.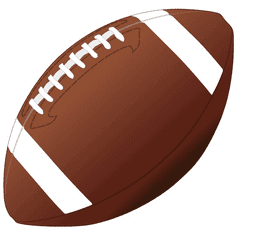 Football News: Iowa State's new jerseys — including a BFBS shirt — may have leaked on Twitter last night (from Sean and Sean Jankowski). … Michael Bialas spotted an autographed Packers helmet cart in Marshfield, Wisconsin. … Alan Zimmerman has completed his collection of the Browns' infamous 1984 jerseys. … Back in the mid-1950s, at least two NFL players used tape to create crosses on the back of their helmets. It's not clear if the crosses were an expression of Christianity or something else.

Hockey News: The Ducks will retire former LW Paul Kariya's No. 9 jersey on Oct. 21, and will retire former D Scott Niedermayer's No. 27 on Feb. 17. Neidermayer also had his number retired by the Devils and will be the eighth player in NHL history to have his number retired by at least two teams. … Speaking of the Ducks, they're selling soccer jerseys in their team store (from Ryan). … Cross-listed from the baseball section: The Triple-A Durham Bulls will wear Hurricanes-inspired jerseys on Aug. 23 that include lace-up collars! (From William I. Wells and Thad McKinnon.) … Also from the baseball section: The St. Paul Saints, an independent minor league baseball team, paid homage to the St. Paul Fighting Saints, the former WHA team, with caps and jerseys last night (from Al Gruwell).

NBA News: The Sixers will have a new court design next season. … The Clippers are giving rookie Shai Gilgeous-Alexander a double-decker NOB for Summer League games (from Q). … The Dallas Morning News's architecture critic is asking Mark Cuban to get the Mavs new uniforms (from Alan Lewis and Dick Sully). … A young Kyrie Irving fan was shot in killed in New Orleans recently. At his wake, his family dressed him in an Irving BFBS jersey and displayed his body as if he were playing NBA 2K18 (from Mike Chamernik). … It appears Nike has toned down the yellow on the Lakers' summer league uniforms. Could it be a preview of what's to come for the new unis? (From Marlo Podfield.)

Soccer News: England plays best in World Cup matches when they wear red. Unfortunately for them, they'll be wearing white on Wednesday in the semifinals (from Philip Brown). … One Australian man is taking on Nike and Adidas (WSJ link) by starting his own apparel company, serving lower-tier national teams in Africa (from Rob Walker). … \Liverpool's third kit has reportedly leaked (from Moe Khan and Anthony Bardaro). … Another slew of kit releases from Josh Hinton: Home and change uniforms Aston Villa of the English Championship, change kits for Newcastle United of the EPL (also from Nicholas Wanzenried), away uniforms for Sheffield Wednesday of English League One (also from Jamie Rathjen) and three new kits of Torino of Italy's Serie A. … More kit releases from our own Jamie Rathjen: New first kits for the Scottish Premiership's Hamilton Academical and four new kits for Sunderland of English League One. … New jerseys for Slovenian club Olimpija Ljubljana (from Rok Grilec). … New uniforms for the University of Buffalo women's team. … Cross-listed from the hockey section: The Anaheim Ducks are selling soccer jerseys in their team store (from Ryan). … In Russia, displaying the LGBT rainbow flag can get you arrested, so some activists created a "walking flag" by walking around Moscow in a series of different-colored soccer jerseys (from David Robins).

Grab Bag: There's a company that's making college-branded silicon wedding band replacements (from Kary Klismet). … Here's a good behind-the-scenes look at Disneyland's costume warehouse (from John Chapman).
• • • • •
I'm dealing with a family issue today, so I won't have much presence, if any, in the comments or on social media. Play nice while I'm away, yes? Thanks. — Paul