[Editor's Note: Paul is on vacation until May 30. Today we have guest entry from Ticker assistant Anthony Emerson, who's going to fill us in on a notable chapter in soccer uniform history.]
By Anthony Emerson
In 1995, Manchester United was on top of the world. Fresh off a runners-up campaign the Premier League in the 1994-95 season (having won the title in 1992-93 and 1993-94), they had some of the most popular players in the world in Eric Cantona and Brian McClair, as well as some special youngsters who would soon become world-famous, including David Beckham and Ryan Giggs. And although nobody realized it at the start of the season, 1995 would also see United pull off an unprecedented uniform maneuver.
Naturally, a club as large and popular as United knew the growing power of kits in the 1990s. New printing techniques and the explosion of the replica kit market led to some of wildest and most famous designs in football history, many of them geared toward retail sales. So, it should be no surprise that Manchester United's 1995-96 away kit was specifically designed to be worn with jeans.
The kit (shown above) was a grey number with a darker grey shorts. The front of the kit featured a graphite polo collar and stripes. It was the typical 1990s mishmash of design elements, but it wouldn't have looked out of place on the floors of Manchester's famous nightclubs.
The team itself, however, went on a bad run in the kits, losing the first match of the season despite David Beckham's greatest ever goal. After the opening day defeat, United won five in a row and eight of ten in their traditional red-and-white kit before hitting a run of bad results in the grey:
• They fell on the road to Arsenal.
• Then they drew 1-1 against lowly Nottingham Forest, their only goal coming by way of a penalty.
• They lost to arch rivals Liverpool on Dec. 17, and the kit was mothballed for the next several months as United didn't play any team that wore red at home, allowing United to wear red on the road.
The grey kits made their return, however, in a late-April match in Southampton. The sunshine was bright, and United altered the kit to include white shorts and white socks, rather than the darker grey.
United fell behind quickly and was trailing 3-0 just before halftime. United's manager, the famously stern Scotsman Alex Ferguson, demanded the team change. As United player Lee Sharpe told The Guardian in 2006:
The manager just stormed in and said: "Get that kit off, you're getting changed." Those were the first words he said at half-time. I don't think he liked the shirt anyway — our results had been poor whenever we wore it, and we certainly never played in it again.
Sharpe himself said he felt that the bright southern English sunshine dimmed the already drab grey and made United players unable to distinguish their teammates from the crowd.
In any case, United switched into the previous season's third kit, a blue and white number. The kit was outfitted for the 1994-95 season; it had the golden Premier League Champions patch on each sleeve, as opposed to the black-and-white non-Champions patch on the grey kit.
United played markedly better in the second half, with Ryan Giggs scoring a late goal to make the score a more respectable 3-1. Whether it was the kits providing a new motivation or Southampton merely taking their foot off the gas (probably both), United left the match and the kits in the past. United won their remaining three matches to claim their third Premier League title in four seasons, lifting the trophy — in the blue and white kits
.
United was fined £10,000 for the kit change (or nearly $25,000 i today's money). Ferguson claimed in 2012 that "[i]t was the best £10,000 I've ever spent." I'm not aware of any other team that has changed kits at halftime.
United's next visit to Southampton, in the 1996-97 season, saw the return of the blue and white kits, but the results weren't much better for Ferguson's club. United lost, 6-3.
Of course, United went off for the remainder of Ferguson's tenure at Manchester United, winning 10 more Premier League titles and a host of other honors, including two Champions League titles. However, United went the rest of Ferguson's time at the helm — from 1996 to 2013 — without ever again wearing a stitch of grey.
This past season, however, United donned (horrendous) grey kits again, albeit rarely. The shirts include a silhouette of the United trinity statue outside of Old Trafford. The statue depicts United legends Denis Law, George Best, and Bobby Charlton, which is a nice nod to three of the club's most important players, but makes for a weird dark-grey splotch on the kit. According to the impeccable resource UnitedKits.com, United wore this kit just eight times in all competitions, winning four times, drawing twice and losing twice (including in an embarrassing EFL Cup loss to lowly Bristol City) — a much better run than the last United grey kit, even with the loss to Bristol City.
• • • • • •
[adrotate group="2″]
• • • • • •
The Ticker
By Alex Hider

Baseball News: Yesterday, the Mariners unveiled their (throwback?) Turn Ahead The Clock jerseys that they'll wear on June 30. … Mets P Jason Vargas started last night's game by wearing an alternate cap with the team's home jersey. He eventually put on the correct cap (from UK Mets). … Reds 1B Joey Votto pretended to flip down imaginary sunglasses — and flick them back up — Sunday while fielding a foul ball (from Mike Chamernik). … The Connecticut Tigers will play as the New England Lobster Rolls on July 14 (from Phil and Wayne A. Jones). … The Tacoma Rainiers wore rainbow uniforms last week. … The New Hampshire Fisher Cats will wear Teenaged Mutant Ninja Turtles jerseys on Nickelodeon Night on Saturday (from Phil). … The Hillsboro Hops unveiled a new powder blue jersey the other day (from Chase Stevens). … There's a water taxi in Baltimore that is named after Cal Ripken Jr.'s consecutive game streak (from Andrew Cosentino). … Just a day after eight students and two teachers were killed in a school shooting, the Santa Fe High School (Texas) baseball team took the field wearing black T-shirts that read "Santa Fe Strong" and "10" on their right arms. Their opponent, Kingswood High School wore the shirts over their jerseys in a pregame prayer. There was also a tribute in the Santa Fe dugout made of tape, and Santa Fe players memorialized teammates and friends in their eye black (from Phil). … Last evening, Mets backstop Devin Mesoraco got hit on the elbow on a backswing from a Marlins player. About 2 innings later, he ended up wearing a compression sleeve to keep the swelling down (from Eli Ganias).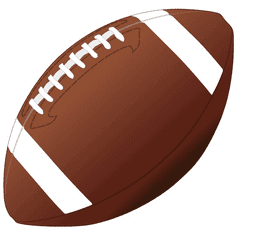 Football News: Looks like Massillon High School in Ohio will be wearing Oregon State-style helmets this season (from Brendon Yarian). … Southern has announced an apparel deal with Under Armour (from Phil).

NFL News: Jags rookie WR DJ Clark was photographed at the rookie symposium wearing the team's old jersey — but with the new helmet (from Trip Ronon). … Looks like Falcons QB Matt Ryan is changing helmets (from Cody Adair). … Jets S Jamal Adams wore a cap with what looks to be a new logo in a recent Instagram photo. Anyone know anything about it? … 24/7 Sports ranked the best uniform combinations in Washington history (from Phil). … Here's an extremely radical redesign for all 32 NFL teams (from Dan Tarrant). … Seattle Seahawk Marcus Johnson is the first Seahawk to wear the Schutt F7 helmet, which Michael Princip had a hand in designing!

Hockey News: The Golden Knights will not wear their inaugural season patch during the Stanley Cup Finals. The Finals patch will be used in its place (from Mike Chamernik). … A Target near Columbus was selling a Blue Jackets cap with "Washington Capitals" written on the brim (from Jonathon Sluss and Sean Golden). … Check out JT Miller's hair sticking out of vent in his helmet (from Al N. Kreit). … UW favorite Wafflebored has now finished his awesome Edmonton Flyers sweater.

NBA News: At least one columnist suspects that legalized sports gambling will mean more ads on NBA jerseys, including the return of sleeved uniforms. I tend to think that more revenue from gambling would lead to less need for jersey ads, but I guess time will tell (from Todd Usher). … The Los Angeles Forum didn't sign a naming rights deal until 1988. But David R. Truman's sports calendar still called the arena the "Great Western Forum" despite talking about a 1986 game.

College Hoops News: Not much has changed on the apparel-driven summer basketball circuit, despite an NCAA Commission's recommendation to substantially reform Nike's, Adidas's and Under Armour's influence on youth basketball. … These are the basketballs that Lavar Ball's Junior Basketball Association will use when the league opens play next month (from Josh Hinton).

Soccer News: Couple of notes from Josh Hinton: Athletic Bilbao of La Liga had their 2018-19 home jersey leaked yesterday. … Here's a look at all of the leaked and released boots for 2018. … Coventry City FC will wear a new uniform in an upcoming playoff game — because they "ran out" of their typical home jerseys (from Lee Greely and Josh Hinton). … Manchester United is the latest club to get jerseys made of recycled plastic (from Phil). … The Houston Dash of the National Women's Soccer League has been running a "Way Back Wednesday" promotion where they give away posters with '80s themes (from Ignacio). … Here's how @3rdDegreeNet's MLS kit tracker stands after 12 weeks.

Grab Bag: Indiana University-Purdue University Fort Wayne, or IUPUFW, is changing its name to Purdue Fort Wayne. The name change goes into effect in July, but the school has been rolling out new branding the ahead of time (from ColorWerx).
• • • • • •
[adrotate group="2″]
• • • • • •