[Editor's Note: Paul is on vacation until May 30, but Ticker assistant Alex Hider is back today with the latest installment of his "Gone Too Soon" series. Enjoy.]
By Alex Hider
It's 2003. Barry Bonds, a suspected steroid user, will win the third of his four consecutive National League MVP awards. Roger Clemens, a steroid user, will strike out 192 batters as a 40-year-old. Sammy Sosa, a steroid user, will be ejected from a game in June for corking his bat. Eric Gagne, a steroid user, will go 55-for-55 in save opportunities and win the National League Cy Young Award.
And the Toronto Blue Jays will introduce T-Bird — clearly a steroid user — as their new primary logo.
The Blue Jays first began using the brawny bird in 2000 on their spring training and batting practice caps. The logo appeared on a rather clunky alternate jersey with contrast-colored sleeves in 2001 and 2002 (it wasn't a vest; the sleeves blue sleeves were part of the jersey), and it finally took center stage as the Blue Jays' primary logo for one season in 2003.
If there's a sports logo that better represents the era in which it was used, it's news to me. The huge biceps, the Popeye-like maple leaf tattoo, the "Yeah, I'm juicing, who gives a fuck?" smirk. Even the feathered hair coif reminds me a bit of Brett Boone's frosted tips. The only things that could make the T-Bird logo more 2003 would be a Mark McGwire goatee and a pair of cargo shorts.
Sure, it's a cartoonish, silly, and over-the-top logo. But in a league where 85 percent of the caps contain nothing more than a few ornate letters, it was a breath of fresh air.
The addition of the T-Bird logo improved what was already a solid set. The lettering made heavy use of inlining — a Blue Jays staple. The sky blue/royal lettering worked especially well on the white home jerseys — even better, in my opinion, than their current blue-and-white lettering (gasp!).
The light blue really pops against the white jersey and the royal blue outlining.
The 2003 Blue Jays also continued the team's late-'90s push to include red, especially on the team's blue softball top. The blue jerseys included a red headspoon, red outlining on the lettering and numbers, and a red-billed cap. The lettering could have been punched up a bit with light blue inlining, but it is what it is.
The addition of red was very au courant at the time, with the Pirates, the NBA's Sonics, and others also adding red to their palate in the late '90s.
I know the use of red is controversial among Blue Jays fans — many feel it should be reserved for the Maple Leaf and Canada Day. But red or no red, the 2003 set was the last splash of color Jays fans would get for almost a decade. Toronto would switch to their drab BFBS and GFGS J-Bird set in 2004, which would remain in place until their unveiled their current, gorgeous threads in 2012.
Playing in a stacked division with the Red Sox and Yankees, the 2003 Blue Jays finished 10 games above .500 but missed the playoffs. Still, the late, great Roy Halladay won his only American League Cy Young Award that year, thereby ensuring that the T-Bird unis would hold a lasting place in Jays lore.
The 2003 baseball season was one of the most bizarre and beautiful in baseball history. It brought us Bartman, Boone, and one of the biggest upsets in World Series history. It's only appropriate that the MLB's most eccentric modern logo lived its entire life as the Jays primary logo in that 2003 season.
It's probably unlikely we'll ever see the T-Bird in an MLB game ever again— the Jays' current set is universally beloved, and today's steroid testing procedures is much too rigorous. But a number of teams have revived old logos in recent years for use on batting practice caps. What better way to get Josh Donaldson jacked for BP than with a jacked logo?
• • • • •
[adrotate group="2″]
• • • • •
The Ticker
By Jamie Rathjen

Baseball News: The Class A Lansing Lugnuts had a jersey giveaway with an advertiser-on-back (thanks, Kris). … The Royals also had a jersey giveaway for Lou Piniella Day (from Matt Shevin). … Dodgers catcher Yasmani Grandal was wearing some kind of rainbow-tinted visor on his helmet yesterday, which Nationals TV analyst F.P. Santangelo believed was to protect from overhead sunlight. … Reader Kary Klismet caught some uniform commentary from the announcers on a Creighton/California game. Unfortunately, they didn't mention the Cal player's stirrups, but they did mention his team's half-striped pants. … Also posted in the Grab Bag: Mike Wissman was at the Preakness Stakes and noticed that it looks like some of the grandstand seats have the Dodgers logo on the side and may have been recycled from Dodgers Stadium. Anyone know more? … Steve Johnston says that White Sox fans who check in at the stadium a certain number of times with the MLB Ballpark app receive giveaways, one of which was a colorized poster of the 1901 AL champions. … The AAA Albuquerque Isotopes had an elaborate grass pattern yesterday (from Dan Pfeifer). … Reader Ray Hund found this vintage United Airlines/baseball poster.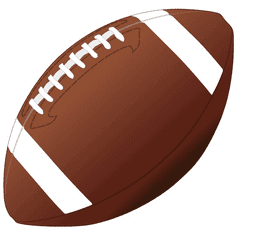 Football News: Several readers sent in more observations on this picture of NFL rookies from yesterday's Ticker: Patriots running back Sony Michel is wearing No. 1 because the team hasn't assigned uniform numbers yet. Also, the interior lines in the Buccaneers' number font are missing from running back Ronald Jones's No. 27, and Saints wide receiver Tre'Quan Smith is wearing an older jersey with the two-tone collar. … On the same subject, pictures of Broncos rookies on the team's Instagram page feature the Flywire collar, which led Phillip Allen to wonder if the Broncos are going back to that style. Several readers noticed that teams like the 49ers and the Giants posted equivalent pictures that also featured the Flywire collar, which also led them to ask "is team X going to wear the Flywire collar in 2018?" I'm not sure we're able to answer that with Paul not here. … The CFL's Saskatchewan Roughriders added "Humboldt Strong" to the back of their helmets for training camp (from Moe Khan).

Hockey News: Reader Mike Engle tells us that the Stanley Cup-winning team won't wear black helmets for the first time since the Hurricanes in 2006. The Golden Knights' helmets are white and the greyish color of their home jerseys and the Capitals and Lightning both wear blue and white helmets. … Vermont's women's team has numbers in the center of the collar (from @OlegKvasha). … Canucks center Adam Gaudette played in a charity game in his hometown of Taunton, Mass., but wore his white Canucks helmet with the game's uniform (from Jordan Mayblum). … Also posted in football: the CFL's Saskatchewan Roughriders added "Humboldt Strong" to the back of their helmets for training camp (from Moe Khan).

Soccer News: New kit/shirt roundup: for national teams, there's Denmark (first and second shirts), Senegal (first), Canada (first), New Zealand (first), the Netherlands (first and second), and China (first and second, which is probably the pick of the bunch here). For clubs, there's the NWSL's Houston Dash (second kit), Spanish team Valencia (second, worn at home) and their opponents yesterday, relegated Deportivo de La Coruña (third), French team SM Caen (first), English League One team Rotherham United (first), and Scottish Championship team Dundee United (first). … Josh Hinton has for us a look back at all the 2014 World Cup shirts. … The New England Revolution became yet another MLS team to change at home, but unlike the other teams doing so, they don't have a new second kit this season. … Hibernian and Celtic's women's teams both changed in the Scottish Women's Premier League Cup final, just as their male counterparts did when meeting in the men's League Cup last fall. … New York City FC striker David Villa was honored for his 400th goal as a professional with not just a NYCFC No. 400 shirt, but also shirts of his former teams and Spain with each shirt featuring the number of goals he scored for the team in all competitions.

Grab Bag: Reader Mike Wissman was at the Preakness Stakes and noticed that it looks like some of the grandstand seats at Pimlico have the Dodgers logo on the side and may have been recycled from Dodgers Stadium. Anyone know more? … Geoffrey Miller made a great Uni Watch-inspired paint scheme for this week's edition of his iRacing league, which is at Charlotte ahead of the Coca-Cola 600 (hence the UW "Pandering" shirt theme).
• • • • •
[adrotate group="2″]
• • • • •