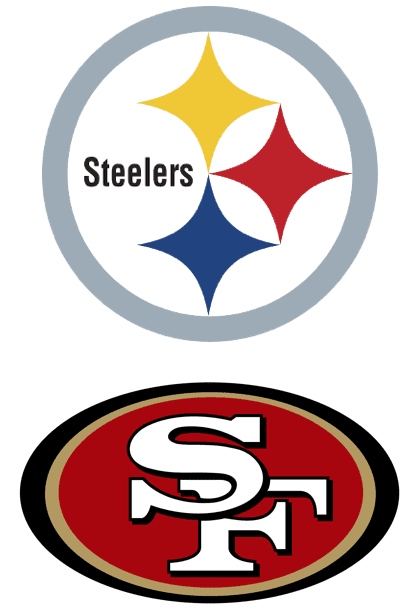 Two big NFL teases yesterday, as various media outlets reported that the Steelers and 49ers will both be unveiling new additions to their wardrobes in the near future.
Let's start with the Steelers, who will unveil their new throwback look on May 30 at 2:30pm. We've known for quite a while now that the team would be adding a new retro look to replace their bumblebee throwbacks, and now we'll finally find out if they'll be going with the Batman design (which I'm definitely hoping for) or something else.
The 49ers news is more of a surprise, because I hadn't heard anything about them tinkering with their uni set this year. But according to SB Nation's 49ers blog, the team will be adding a new alternate uni for 2018. While no unveiling date has been confirmed, the team's annual State of the Franchise event on the night of May 23 — that's next Wednesday — is a strong possibility.
What might this new design look like? As noted in the SB Nation report, 49ers wideout Marquise Goodwin tweeted a photo of himself earlier this year that had been Photoshopped to create a mono-white uniform, so that's one possibility. I know a lot of fans would also welcome a return to the throwbacks that were worn in 1994. But hey, we all remember what happened the last time the Niners unveiled a new design. Here's hoping they come up with something better this time around.
• • • • •
[adrotate group="2″]
• • • • •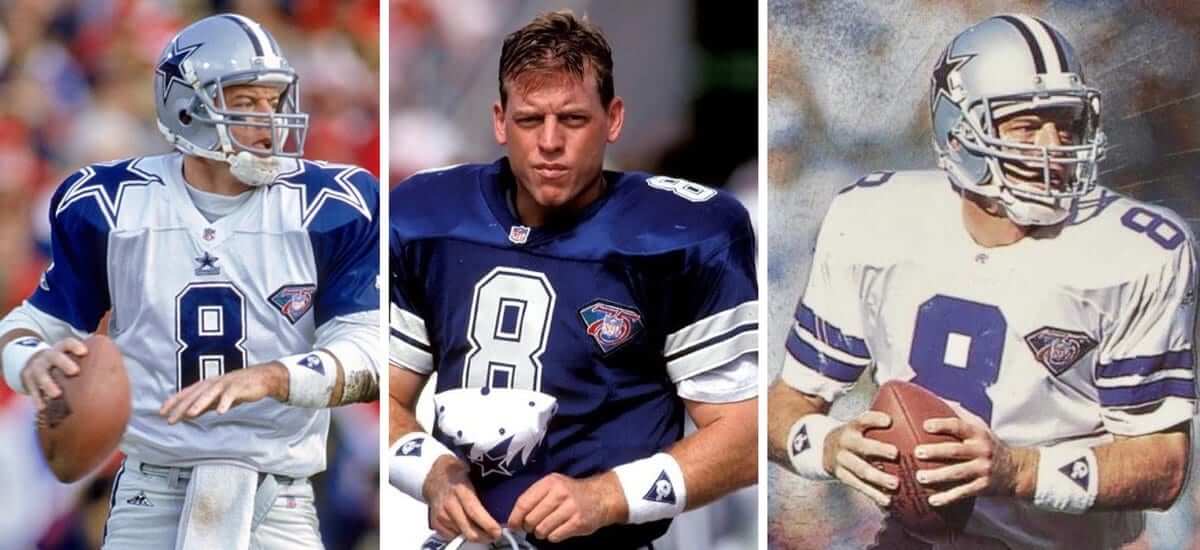 Click to enlarge
How low can he go: Check out these three 1994 shots of Cowboys quarterback Troy Aikman in three different jerseys — all with the NFL diamond anniversary patch riding v-e-r-y low.
I watched a lot of football that season, but I have no memory of Aikman wearing the patch like that. I only learned about it last night, when Twitterer @atxaggie07 pointed me toward a tweet from fellow Twitterer @rcb05, who said:
I was meant to be a uniform nerd because I remember the fact that Troy Aikman's 75th-anniversary patch [being] lower than everyone else's always really bothered me. (He had them put it lower because he used that part of the jersey to wipe his face.)

Then subsequently, I got this authentic jersey for Christmas that year, and the fact that the patch wasn't lower like it was his on-field jersey bothered me further.
That's pretty awesome. Nearly 20 years of writing about uniforms and I'm pretty sure this is the first time I've ever heard that about Aikman's patch.
I believe the Cowboys wore only one other jersey patch during Aikman's career: the Tom Landry memorial patch, which appeared in 2000. Did Aikman wear that one lower than everyone else too? Nope. Maybe he'd come up with a new face-wiping routine by then.
• • • • •
[adrotate group="2″]
• • • • •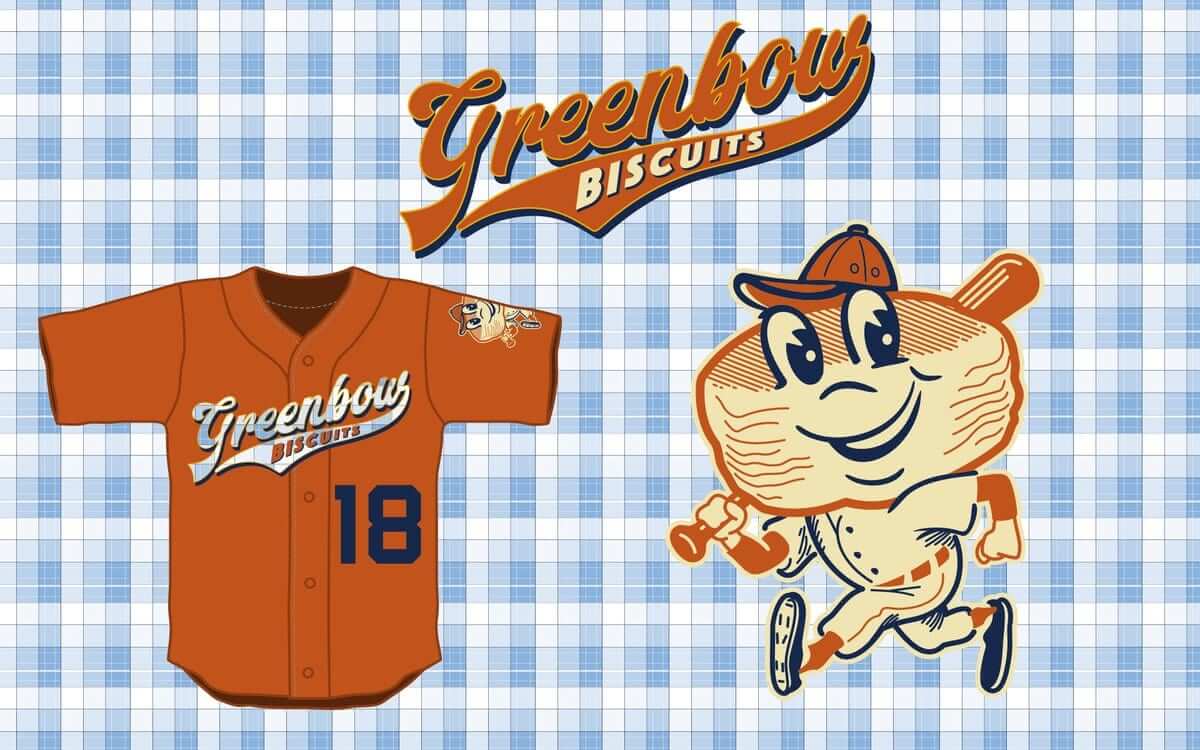 Click to enlarge
Tasty: What's even better than the Montgomery Biscuits' anthropomorphized biscuit mascot? I used to think the answer was "Not a goddamn thing!," but it turns out that the answer is actually "The Montgomery Biscuits' new fauxback anthropomorphized biscuit mascot, that's what!" That's him up above, as part of a one-day fauxback makeover that the team will be doing on June 1. Man, is that hot-cha-cha or what? True, he doesn't have a butter pat for a tongue like the standard mascot does. On the other hand, however, he has stirrups! Let's call it a wash.
The promotion apparently has something to do with some movie that I've never cared about, but forget about that and just feast your eyes on how awesome that biscuit fella looks when rendered in embroidery (click to enlarge):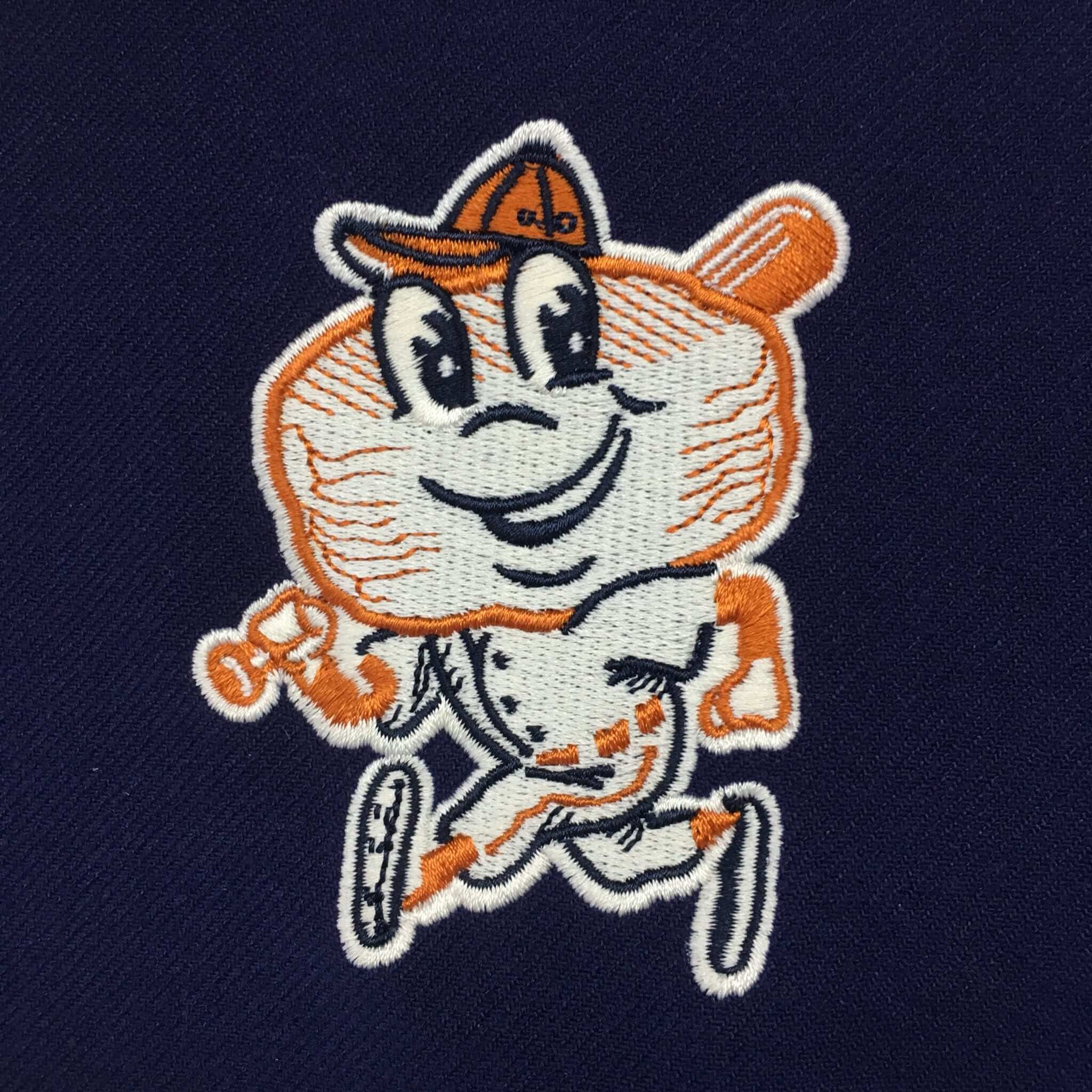 Credit where it's due: The Brandiose guys have taken their share of flak on this website, but they totally nailed this one. Standing O.
• • • • •
[adrotate group="2″]
• • • • •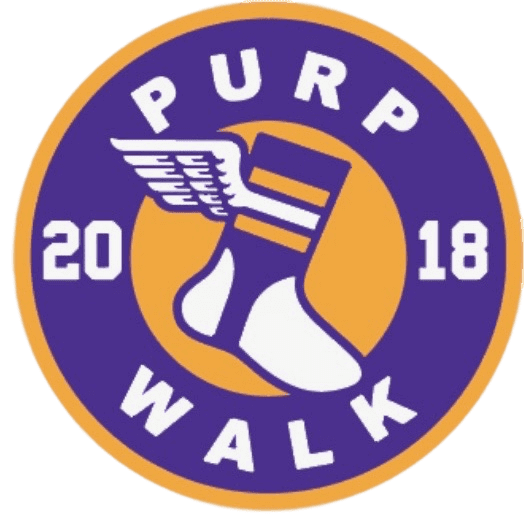 Purp Walk recap: Big thanks to everyone who made Purple Amnesty Day so much fun yesterday. We sold a boatload of caps (71), stickers (19), and memberships (16), all of which was nice, but what I really liked was seeing how many people participated in their own way by tweeting photos of purple-clad teams, or wearing purple clothing, or even dyeing their hair purple!
I love that my admittedly eccentric antipathy for a particular color has spawned its own little subculture. It feels like one of the real triumphs of the Uni Watch community. Thanks again.
• • • • •
[adrotate group="2″]
• • • • •
The Ticker
By Anthony Emerson

Baseball News:  Oakland's Matt Chapman had his Mother's Day pink ribbon patch on his jersey last night. The A's last wore the green alternate jerseys on Mother's Day. Another look here, and an image of Chapman on the bench with his ribbon-less teammates here (from Richard Paloma and @ThatBabyIsGone). … Check out Manny Machado's bat knob decals (from @SuperMonicaco). … USA Today ranked the 27 "ugliest" uniforms in MLB history. Some of their choices are a bit odd, to say the least (thanks, Phil). … The Buffalo Bisons will become the Buffalo Wings on June 14-17 (from Nick Veronica). … The Hartford YardGoats went with pink jerseys for breast cancer awareness last night (from Ben Teaford). … The Altoona Curve wore jerseys designed to look like doctors' coats over scrubs for Medical Professionals Night (from Yancy Yeater). … The Worcester Bravehearts are asking fans to vote on which iconic Worcester business the team will honor via uniform: George's Coney Island Hot Dogs or Table Talk Pies (thanks, Phil). … Tolman High in Pawtucket, R.I., wore 1988 throwbacks against rivals Shea (from Anthony Gonsalves). … New Era has come out with a line of caps from the 1999 futuristic uni series. It's not clear if there are plans for them to be worn on the field (from Ben Dodds). … The Peoria Journal Star is trying to determine the best high school baseball uniform in central Illinois. … Last night's Orioles/Red Sox game was a make-up for the rained-out Patriots Day game, but the Sox did not wear their "Boston Strong" alternates that they would have worn on the holiday (from Kevin McLaughlin). … White Sox coach Daryl Boston was using a whistle in the dugout to position outfielders and recognize good plays, but he's now been told to scrap the whistle (from Mike Chamernik).

NFL News:  This photo of Saints DL Cam Jordan holding onto a strand of Lions RB Ameer Abdullah's jersey was named the best action photo of the 2017-18 NFL season by the Pro Football Hall of Fame (from Mike Chamernik). … The Ravens are reducing the price of concessions in an attempt to combat low attendance (from Andrew Cosentino).

Hockey News: Swedish gold against Latvian burgundy in the World Championships made for one pretty color-vs.-color matchup (from Tim Roberts). … Toronto Marlies G Garrett Sparks's new mask features a tribute to the late Humboldt Broncos goalie Parker Tobin (from Will Leslie). … Here are some thoughts on what a Devils alternate jersey might look like for next season (from Phil).

NBA News: Some of the new NBA Draft caps appear to have patches on the side (from Moe Khan). Conrad Burry, however, can confirm that the Grizzlies hat in the photo is not the actual Grizzlies draft cap. … So, Nike is selling an "authentic" '98 Michael Jordan Bulls jersey, but of course it includes a maker's mark. It's probably "authentic" to 2018 specifications rather than 1998, but still, talk about logo creep (from Josh Jablonski).

College/High School Hoops News: Whoa, check out this gorgeous DePaul jersey from the 1950s! (From Joe Flynn.) … Beautiful art on this high school basketball schedule from 1967 (from Tanner Liby).

Soccer News: An eventful week for the red half of Madrid: Atlético Madrid won the Europa League on Wednesday and on Thursday had both their new home and road kits leaked to FootyHeadlines. … Portuguese champions FC Porto have had their new kits leaked (from Josh Hinton). … Werder Bremen has signed a kit deal with Umbro (from Josh Hinton). … It's new kit season, so get ready: German side St Pauli released their new kits yesterday. The kits include a small rainbow flag motif on the back. … Serbia has released its 2018 World Cup kits. I feel like I should hate that font, but I actually kind of love it. … Inter Milan released some gorgeous new home kits on Thursday. … Liverpool will have a new font for their non-Premier League matches. Note the way the period in Mohammed Salah's NOB has become an interpunct in this font. … Juventus fans have started a change.org petition to get the club to stop placing its Jeep advertising logo on a black patch, breaking up the club's famous black-and-white stripes. … Senegal released its 2018 World Cup clash kit, and it features a very nice sublimated lion design, using a traditional art style. One of the best of the World Cup. … "During the World Cup next month, I'll be running a kit tracker that will include the outfits worn by goalkeepers and match officials," says Denis Hurley. "Ahead of that, I'm providing retrospective looks at the 1970 and 1990 World Cups. For 1970, here's part one and part two, with more to follow over the weekend."

Grab Bag: I'm still calling it Kemper (from Chris Murphy). … Reader Kevin Rask designed a football helmet for a handful of non-football teams, including the Lakers, Warriors and Yankees. … MLL's Denver Outlaws have five different helmets for their military appreciation night (from Zeke Perez Jr). … French rugby club Stade Français have released their new, completely insane kits (from Eric Bangeman). … Also from Eric, Gloucester Rugby recently changed their logo, and now the club is offering to cover the price of changing tattoos with the old logo. … US curler Matt Hamilton used his gold medal as a ball marker during a golf tournament (from Kary Klismet). … Fans of burgers and beer will pleased to learn that Google has fixed major design issues with its burger and beer emojis (from @wahlberglines). … Ahead of tomorrow's royal wedding, Mental Floss published an article on the "uniform" rules the royals abide by (from @wahlberglines).
• • • • •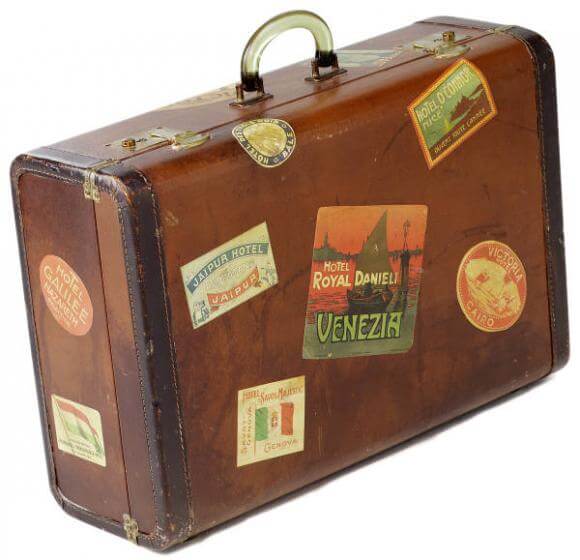 On the road again: I haven't had a vacation — a real vacation, not just a glorified long weekend — in well over a year. That will change beginning on Sunday, when the Tugboat Captain and I head off on a 10-day adventure in the Mountain West region. Phil will be in charge of the site while I'm away (thanks, buddy), and content has already been lined up to run during my absence.
I'll return to the site on May 30 (the Wednesday after Memorial Day). And then the day after that I have to head up to Syracuse for the Brannock promotion. So it's going to be a busy couple of weeks!
Enjoy your late May, including the holiday weekend. See you back here in a bit. — Paul