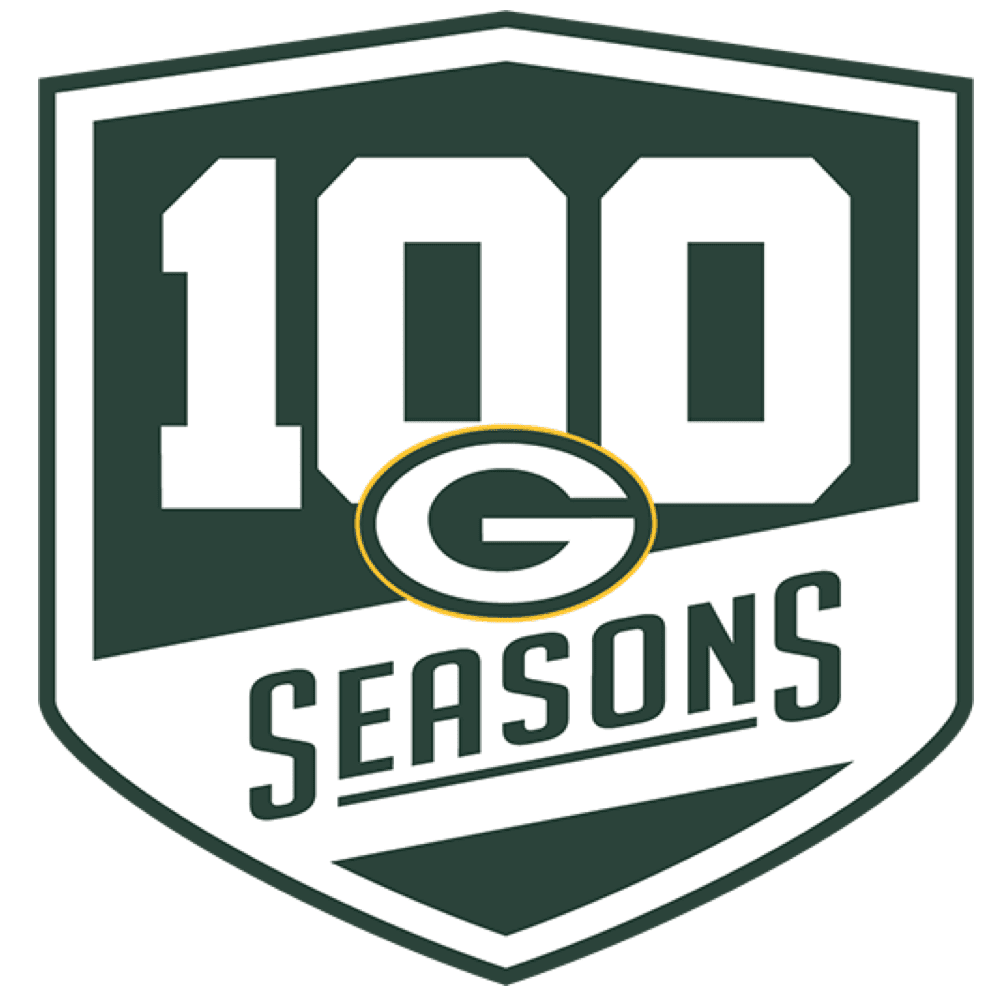 It was a big day yesterday for NFL patches, as two teams revealed new commemorative logos and announced that they'll be worn as jersey patches for 2018. In both cases, the patches get the job done in a somewhat workmanlike manner, but they aren't all that exciting.
Let's start in Green Bay, where the Packers raised the curtain on their 100th-season celebration, which will include a 10-part documentary film series (here's the trailer), a book, a free "Packers Experience" attraction, and more. Tying it all together is the logo you see at right, which is reasonably handsome but rather unremarkable. On the one hand, it's nice to see something that isn't overdesgined; on the other hand, I'm surprised they didn't reference this or this, even if only to include the Wisconsin state shape.
Here's how it looks on the team's green jersey (click to enlarge):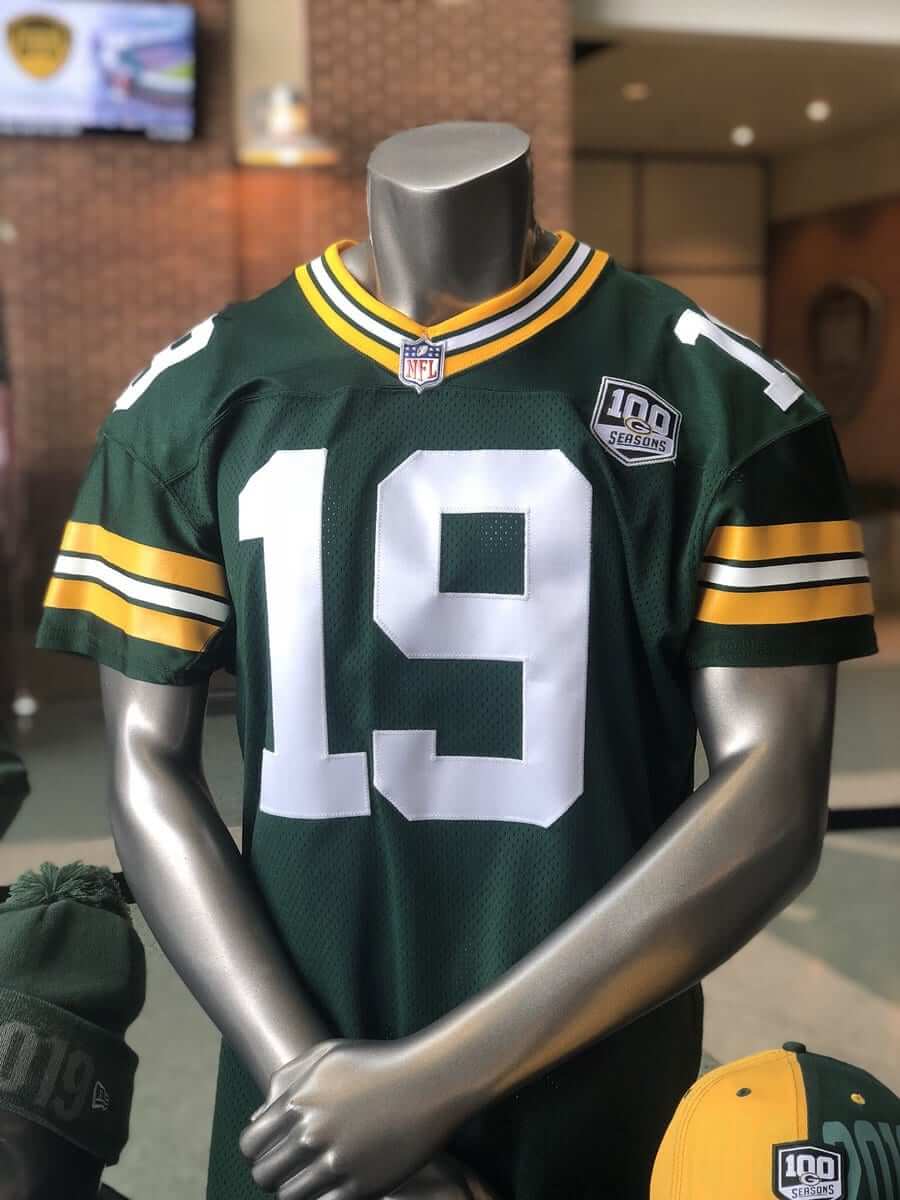 To my knowledge, they haven't yet circulated a photo showing the patch on the white jersey.
In case you're wondering, the last time the Packers wore any kind of anniversary patch was in 2007, for Lambeau Field's 50th anniversary.
Next up: the Colts, who have a new logo, shown at right, to celebrate their 35th season in Indianapolis. I don't mean to rain on their parade, but that seems like a bit much, no? Is it really necessary to have a 35th-season patch? How many other teams have done that? (I could spend a bunch of time researching that, but it was much easier to be lazy and ask Gridiron Uniform Database historian Bill Schaefer, who said the only other example he could think of was the 1995 Vikings. … Update: Reader/commenter Mike Cline Jr. points out that the Bills wore a 35th-anniversary patch — along with the NFL's 75th-anniversary patch — in 1994.)
The typography is a bit stronger than what they used for their 30th-season patch five years ago, although I don't think anyone would consider either logo to be particularly dynamic. Here's how the new patch looks on the team's standard blue and white jerseys: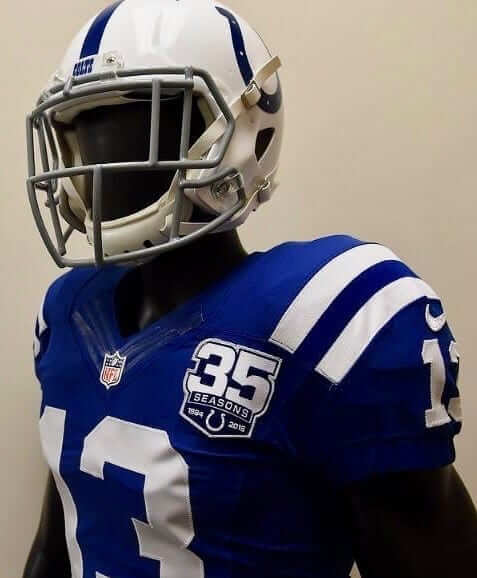 As you can see in the mannequin photos, yesterday's patch news coincidentally involved two of the few remaining teams that still haven't switched to Nike's newer tailoring template. Also worth noting: Both patches are embroidered, not plastic.
There's more NFL uni news on the way next week, as the Jags and Dolphins are both slated to reveal their new uniform sets on April 19.
(My thanks to Brian Kerhin for his assistance with this entry.)
• • • • •
[adrotate group="2″]
• • • • •
Domecoming: Yesterday was Domecoming — a chance for Houston residents to pay one last visit to the Astrodome before it begins undergoing renovations. Admission was free and there was all sorts of cool memorabilia on hand. There were lots of fun photos posted to Twitter with a #domecoming hashtag — you can scroll through them below:
• • • • •
[adrotate group="2″]
• • • • •
Just watch it: I don't much care about Saturday Night Live, but their most recent episode featured a fauxmercial that pretty much nails Nike's lifestyle marketing shtick. Don't miss.
(Big thanks to my ESPN boss's boss, the awesome Jena Janovy, for letting me know about this one.)
• • • • •
[adrotate group="2″]
• • • • •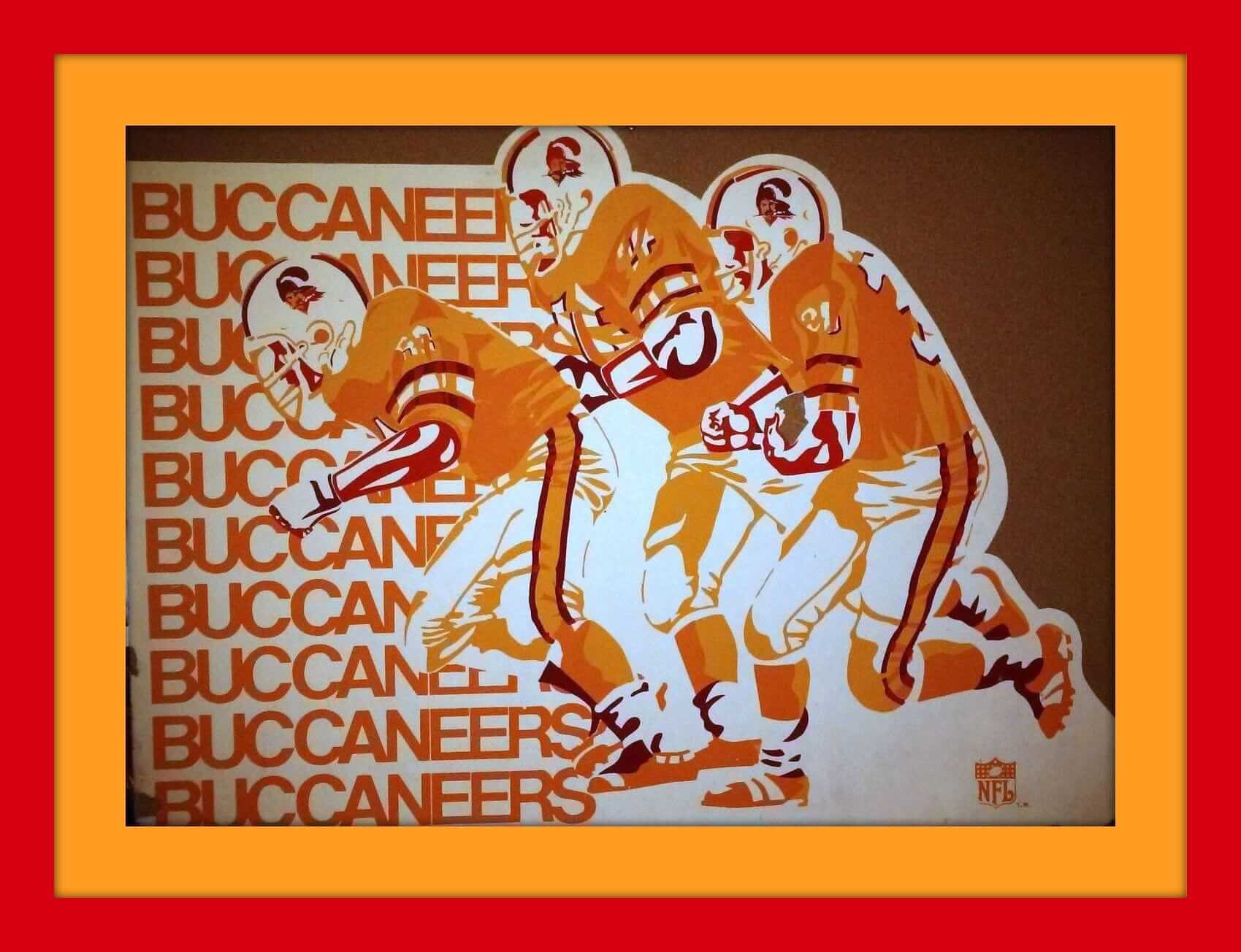 Collector's Corner
By Brinke Guthrie
First up this week is this Sears Tampa Bay Bucs bulletin board from 1979. Here's what another version of it looked like in the Christmas Wish Book from that year — the graphic was reduced to the corner as opposed to this one, which is full-size. The seller has six other teams to choose from; the Oilers, Seahawks, Falcons, Chargers, Eagles, and Saints.
You say you want more than just bulletin boards? Okay, here are the rest of this week's picks:
• Bengals fans will like this poster from their first season, 1968.
• In one of last week's Ticker items, there was a mention of "NFL puffy stickers." I'd never seen nor heard about these, so I proceeded to hunt 'em right up. Sure enough, you can get lots of different teams, like this set for the Green Bay Packers. Just 78¢ back then at your local K-Mart! MLB also available.
• How about this stuffed Oakland A's doll? This one just says "World Champions" on the front, so let's say 1973 for this version. There are others on eBay that say "World Champions 1972 -'73 – '74" on the jersey, so those would presumably be from 1975. Either way, a nice souvenir from the Mustache Gang.
• Check out the artwork on the 1968 NFL Autograph yearbook!
• This 1970 Patriots mini-helmet is still in its original IHOP packaging.
• My first and only Tudor electric football game, Christmas 1971. Cowboys in blue and Colts in white from the previous season's Super Bowl. I'll bet that's Deacon Jones on the front of the box, chasing a frightened Bears QB. Maybe Rudy Bukich?
• Speaking of Tudor, here's a shopping bag with their 1960s artwork.
• This 1980s New York Jets sticker has a bit of neon flash to it.
• Looks like they forgot the white stripe trim on this late-1960s Cleveland Browns helmet bank. This is the first one I've seen without the usual bank sponsor on the base.
• These 1960s NFL seat cushions feature the "Eastern" and "Western" conferences.
Have an item to include on Collector's Corner? Send your submissions to uniwatchcollectorscorner@gmail.com.
• • • • •
[adrotate group="2″]
• • • • •
Viva Mexico: I received a note the other day from longtime reader/contributor Omar Jalife, as follows:
Today I helped my grandmother clean my grandfather's closet. He died almost a year ago, and it was one of those tasks nobody wants to do. Anyway, both of them were track athletes back in the 1940s and '50s and I found some very cool-looking jackets that I'm sure you'll appreciate.
The jackets are gorgeous. Omar says his grandmother's memory is a bit fuzzy (she is nearing 85), but she gave him enough info to try to piece together a bit of a backstory for most of the jackets. Here they are, with descriptions from Omar. In each case, you can click to enlarge.
• "The white one with the Mexico crest seems to be from Central American Games."
• "The one that says Mexico is from '60s, when there was a Little League tournament in Mexico, but I need to verify dates."
• "The plain red one is from the Panamerican Games in Chicago in 1959, as she remembers it."
• "The UM one is from UNAM, but now they use a very different logo."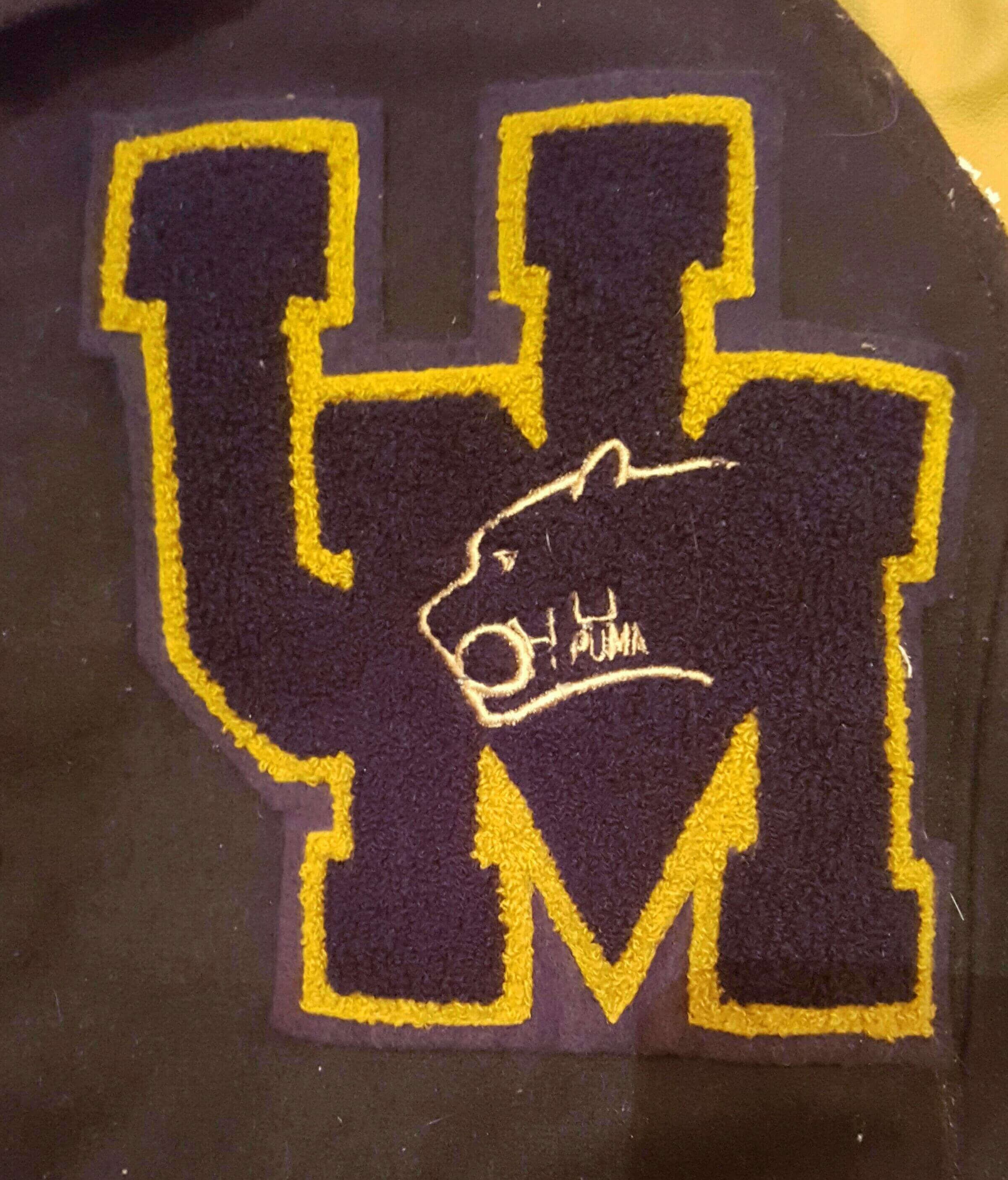 • "'Juez' means judge, so this one is probably from when they stopped running and became trainers."
• "And this one with the eagle crest is from Pentatlón Deportivo Militarizado Universtario, I'm still trying to figure out what that was."
Great stuff. Gracias, Omar!
• • • • •
[adrotate group="2″]
• • • • •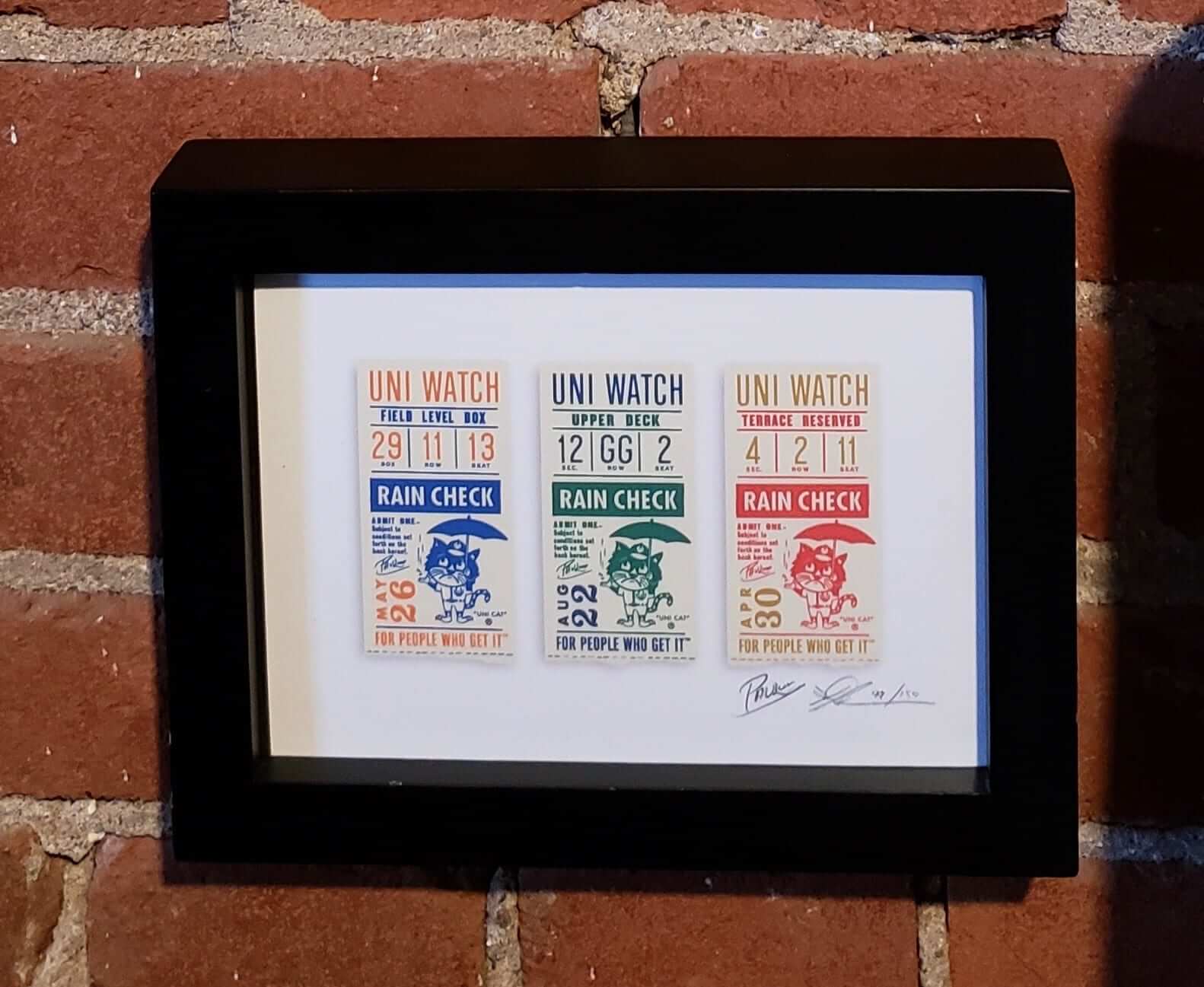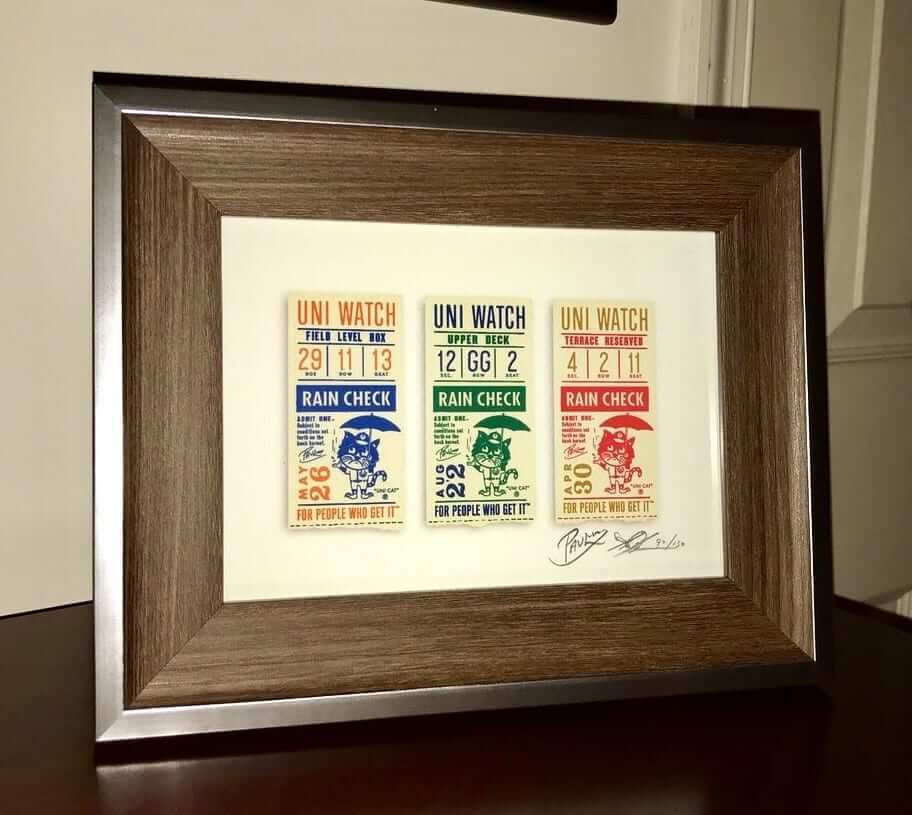 Click to enlarge
"Rain Check" print update: People are starting to receive their limited-edition "Rain Check" prints in the mail, and at least two readers — Michael Schliefke and Andrew Mednick — have already framed theirs! Looks good, right? If anyone else wants to share photos of how they're displaying the print, send 'em this-a-way. Thanks.
If you missed the story behind the print's design, you can get the full scoop here, and you can order yours here.
• • • • •
[adrotate group="2″]
• • • • •
Mystery box: A few weeks ago I mentioned on the site that I was looking for someone with woodworking skills. Reader Steve Dominick answered the call and has been working on a little project for me. It isn't finished yet, but here's a photo he recently sent me to show how things are coming along (click to enlarge):
Hmmmmm, what could that be for?
More details soon (or at least soon-ish).
• • • • •
[adrotate group="2″]
• • • • •
KRC update: The latest installment of Key Ring Chronicles is a bit different than our usual entries. Instead of being about something on the author's key ring, it's about a special item that's no longer there. Check it out here.
• • • • •
[adrotate group="2″]
• • • • •
The Ticker
By Alex Hider

Baseball News: Mets hitting coach Pat Roessler wore the wrong cap last night. … Speaking of the Mets, P Noah Syndergaard is has switched to a Nike glove this season. He had been using a Rawlings glove (from Wes). … Pirates P Felipe Rivero has legally changed his name to Felipe Vázquez, a change that will soon be reflected on his jersey. He apologized to fans who bought his jersey with the old name (from Jerry Wolper). … Reds 2B Scooter Gennett has been wearing No. 3 for most of his career (save for a controversial stint last season). He says he wears No. 3 in honor of NASCAR racer Dale Earnhardt, and he honors the Intimidator with his bat knob decal. … Broadcasters made note that Phillies 1B Carlos Santana — a switch hitter — had pine tar stains from his bat on both shoulders last night against the Reds. … The Cubs have sold the naming rights to the park adjacent to Wrigley Field (from Nathan Haas). … On Saturday, Reds 1B Joey Votto, who's Canadian, paid tribute to the victims of the Humboldt Broncos bus crash on his cleats (from Bob Moon). … Here's another interview with Michael Taylor, the mind behind the excellent Twitter account "Other Birds as the Orioles Logo" (from Andrew Cosentino). … Speaking of the O's, here's a breakdown of the new food items available at Camden Yards (also from Andrew Cosentino). … Ray Hund sent along a 1977 story from The Chicago Sun-Times — it's in two parts, here and here — about the Pirates' numerous bumblebee uni combos. The money quote: "In Pittsburgh, some fans have gotten up a pool trying to guess which player will make the first (uni) mistake." Does anyone know of any instances of late-'70s Pirates wearing a wrong uni element? … Javier Farias made a Blue Jays-themed T-shirt to help cheer on his daughter's T-Ball team. Nice work! … Check out these incredible uniforms worn by a youth team in Cleveland in the early '80s! What a logo (from CJ Flyer). … Phillies OF Nick Williams's helmet logo was askew last night.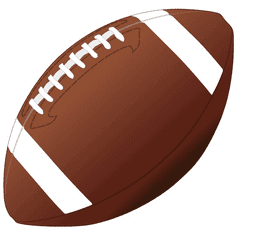 Football News: Here's the latest entry in the strong The New York Times series about the unacceptable working conditions for NFL cheerleaders. You can see previous entries in the series here, here, and here. … This is what the Albany Empire of the Arena Football League will wear in their inaugural season. … Does anyone recognize this player? Ernest M. believes this photo was taken in the 1940s or 50s, but also suspects it could be a player for the Duluth Kelleys or the Duluth Eskimos.

Hockey News: Longtime Bruins anthem singer Rene Rancourt is retiring after this season, and the team honored him by projecting this logo onto the ice during their regular season finale. Rancourt was also presented with a golden microphone and a No. 42 jersey to commemorate his 42 seasons (from @jeffisrael25). … Florida Everblades G  Martin Ouellette took a shot to the mask the other day, leaving the puck lodged in his cage. Video here (from Thomas Neumann). … The Bellagio in Las Vegas has a five-foot-high statue of Golden Knights G Marc-André Fleury rendered entirely in chocolate (from @OlegKvasha).

Soccer News: Louisville City FC of the USL has already announced it will be wearing its BFBS third kit on Saturday. However, some promotional photos show a different design containing shoulder stripes (from Josh Hinton). … Aston Villa is terminating its apparel deal with Under Armour ahead of schedule (also from Josh Hinton). … There were three referees at a RJ Reynolds High School game in North Carolina yesterday, and all of them wore different uniforms.

Grab Bag: Following up on his submission from yesterday's Ticker, Jeff Cook put together a visual showing all 12 of golfer Rory McIlroy's Nike logos from his Masters round on Sunday. … Fans of vintage lacrosse will love this video of John Grant, who played for the Philadelphia Wings of National Lacrosse League in the 1980s (from  @PhillyPartTwo). … Typically, the Seneca Valley High School lacrosse team in Maryland wears white jerseys. However, due to a jersey clash with Damascus High School, Seneca Valley was forced to wear all yellow on Monday (from Ken Pilpel). … Staying in the Maryland prep scene, Winston Churchill High School uses three separate bulldog logos in its gym — two here and a third one here (from Matt Eliot).