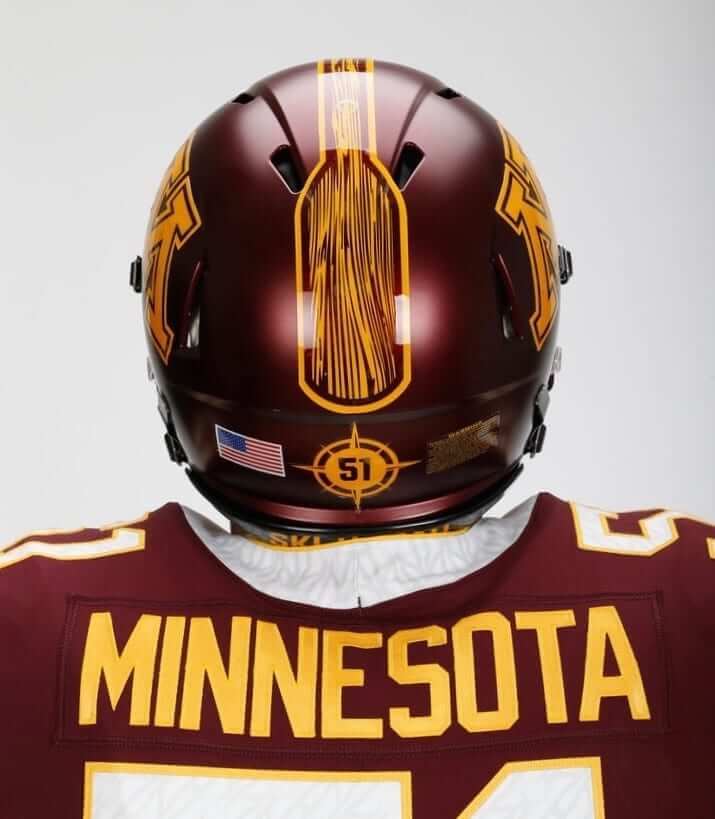 Click to enlarge
February isn't usually the time for college football uniform news items, but the Minnesota Gophers came up with a whopper yesterday, as they unveiled a new uni set that includes, as you can see above, an oar-themed helmet stripe and compass-themed helmet numbers. Those are references to Minnesota coach P.J. Fleck's motivational "Row the boat" mantra (although I've never seen a compass on a rowboat), which he came up with during his previous coaching stint at Western Michigan.
"Row the boat" is more than just a coaching philosophy for Fleck — the slogan is rooted in the death of his second son, who had a congenital heart defect and died shortly after birth.
All of which is a powerful and moving story, but it has exactly nothing to do with Minnesota. Putting an oar on the Gophers' helmets sends the message that the coach is more important than the team. Putting a coach's slogan on the inner collar (where nobody can see it) or on the nose bumper (where it's inconspicuous) is one thing, but making it part of the uniform design reflects an upside-down hierarchy of priorities. It was bad enough when Fleck got to dress Western Michigan in oar-themed jerseys. When he inevitably moves on to his next coaching gig, and the one after that, and the one after that, will those schools wear the oar? What if he makes the jump to the NFL — will one of those teams wear the oar?
When the news of this move broke yesterday, Uni Watch reader Kary Klismet posted this in the comments:
[T]aking that phrase from being a form of individual inspiration and shoehorning it onto the uniforms of every football team [Fleck] winds up coaching strikes me as an exercise in personal vanity and selfishness.
I agree, but I'd go a step further: In a world that's increasingly dominated by the nonsense of "branding," what we're seeing here is the ascension of Fleck's "personal brand." You can tell that's how Fleck himself views the situation because he paid Western Michigan for the intellectual property rights to the slogan when he left that school and moved on to Minnesota. It'd be one thing if he wanted to use the slogan as the title of a self-help book, or to sell T-shirts, or to start a rowboat concession down at the lake. But giving his personal brand equal time on the uniform of the of the school he supposedly serves is nuts. It's the tail wagging the dog, or the boat rowing the oar, or something like that.
All this for a coach who went 5-7 in his first year at Minnesota, and whose lifetime mark is 35-29. I mean, shit, Alabama didn't wear houndstooth for Bear Bryant until he'd been dead for 27 years.
For the record: The new Minnesota set includes three new helmets, only two of which have the oar. The third helmet is a gold chrome design. There's also the same miserable number font they had before and increased use of the anthracite dark-grey jersey and pants. What a mess. Lots of photos and a press release riddled with embarrassing grammatical errors here.
• • • • •
Contest reminder: In case you missed it last week, our latest ESPN design contest is to redesign the Jaguars. The deadline is the day after tomorrow, so move fast. Full details here.
• • • • •
The Ticker
By Alex Hider

Baseball News: "Most, if not all" MLB teams will wear the cap of Stoneman Douglas High School during spring training games on Friday to honor the victims of last week's school shooting (from Brinke and Mike Chamernik). … The Angels are lowering the right field fence at Angel Stadium from 18 feet to 8 feet (also from Mike). … Indians minor leaguers are wearing a memorial cap patch for the clubhouse manager of their Triple-A affiliate. It will remain there for the rest of spring training (from Robert Hayes). … Teams wearing green for St. Patrick's Day will also have the option of wearing green striped socks (from Robert Hayes). … Newly acquired Giants 3B Evan Longoria posed for team photos yesterday, but his bat still had a Rays knob decal. … The Royals are auctioning off the old costumes from their hot dog race. Relish, ketchup and mustard are available (from Tyson Billings). … MLB The Show 18 features 19 throwback uniforms that players can choose (from Robert Hayes). … The Triple-A Omaha Storm Chasers will become the Runzas on June 9. Runzas, a Nebraska delicacy, are bread pockets filled with ground beef, cheese, sauerkraut, and other goodies. … Check out the striped basketball uni that Hall of Famer Nolan Ryan wore in high school (from Brad Eenhuis). … Good spot by Brice Wallace: It appears the A's repurposed this photo from the 1972 World Series for their 1973 yearbook. It's an odd shot for them to choose, because that photo shows Blue Moon Odom being thrown out at the plate to end Game Five of the '72 Series. Here's video of that play. … Kentucky wore classic pinstripes last night for their home opener. … New BFBS unis for Florida (from @SeaislandCaddie). … Louisville has added a memorial patch for a fan to their caps (from Joesph Matlock). … The Northwoods League, a Midwest college summer league, has a 25th-season logo (from Jerry Nitzh). … At the Olympics, a tech who was working on a Kazakhstani short track speedskater's skate yesterday wore a Dodgers cap with the New Era logo covered up (from Eddie Lee). … The Gwinnett Stripers, the Braves' Triple-A affiliate, have new jerseys that visually riff on the Braves' old 1970s "feather" jerseys (from @freehawk).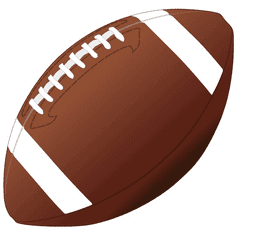 Football News: A Guatemalan refugee was filmed wearing a 2007 Patriots "perfect season" sweater while arriving in the US for a recent CNN piece (from @OnlyInBOS). …
Remember when Aeropostale made Connecticut's football uniforms? … Looks like Team Pennsylvania's uniforms for the Big 33 game have been unveiled (from Noah Kastroll).

Hockey News: New Flyers G Petr Mrazek was wearing his old Red Wings breezers during his first practice with Philly yesterday (from Moe Khan and @notthefakecasey). … New playoff logo for Allan Cup Hockey, the Senior AAA league in Ontario (from Ross Taylor). … Love these old WHA pennants (from Greg Burda). … Jarome Iginla, currently a free agent, practiced with the Providence Bruins of the AHL yesterday. He took the ice in a Kings helmet — the most recent team he played for (from Mario Vasquez). … Chris Mizzoni found this ad for a tabletop hockey game in an old Canadian Tire catalogue. … You can clearly see where they removed the NHL centennial patch from Canucks RW Nikolay Goldobin's jersey (from @mbrenner53). … Speaking of the Canucks, they supported the LGBT community and sports inclusiveness by wearing rainbow-patterned jerseys for last night's pregame warm-ups (from Richard Musterer).

Basketball News: Giannis Antetokounmpo of the Milwaukee Bucks has filed a trademark for his nickname, the Greek Freak (from Mike Chamernik). … Cross-listed from the baseball section: Check out the striped uni that baseball Hall of Famer Nolan Ryan wore in high school (from Brad Eenhuis). … Has anyone else seen this Iowa State dunking cyclone logo on former coach Johnny Orr's shirt? (From Brian Edmiston). … Penn State had some juicy vertically-striped socks — and sleeved jerseys! — back in the '60s (from Troy Caldwell).

Soccer News: The Houston Dynamo have unveiled their alternate kits for 2018. Perhaps a bit of inspiration from their neighbors on the diamond, no? … Has anyone else seen this US Soccer Federation logo before? Our own Jamie Rathjen found it on the cover of a 1978 program. … In case you haven't seen them yet, here are the uniforms for Nebraska Bugeaters FC of the USPL (from Marc Viquez). … New home kit for San Antonio FC (from Brandon Hopkins).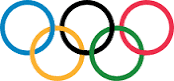 Olympics News: White Lines, a snowboarding website, has ranked the best and worst snowboarding unis from the Olympics (from Kary Klismet). … USA's nordic combined team practices cross-country skiing in a refrigerated parking garage in Slovenia (from Jim Vilk). … Cross-listed from the baseball section: A tech who was working on a Kazakhstani short track speedskater's skate yesterday wore a Dodgers cap with the New Era logo covered up (from Eddie Lee). … American cross country skiers Kikkan Randall and Jessie Diggins wore great striped socks on the medal platform after winning the gold in the women's team sprint freestyle (from Phil).

Grab Bag: Did you know that most of the flags at Disney World's Main Street USA don't have 50 stars? Most only have 45 stars, making them unofficial and able to be left out at night and in poor weather conditions without violating the U.S. Flag Code (from Jon Solomonson).
• • • • •
Click to enlarge

What Paul did last night: There's this Tuesday-evening lecture series about comics and illustration that I often attend at the Parsons School of Design in Manhattan. Usually it's really interesting, but every now and then there's a stinker. Last night was one of those, so I left early and went to one of my favorite spots, where I got the last seat at the bar.
This place is pleasant, cozy, and has the best deal in town: For the price of a drink (although I usually stick around long enough for two or three), you get complimentary tapas — usually cottage fries and meatballs, although chorizo, frittata, and chicken wings occasionally appear — along with perfect lighting, a nice crowd, one extremely friendly bartender, and one less friendly bartender who's nonetheless a very interesting character. Usually they're quite generous with the tapas, but every now and then they're stingy, which seems fair, just so we don't take these freebies for granted.
Many things about the place seem precarious. Each time I'm there, I think to myself, "This might be the last time. It could close or disappear any day now." So far, though, that hasn't happened. So each visit is a gift, much like the tapas themselves.
Sorry, not gonna tell you where it is, at least not today. Like I said, I got the last seat last night.