For all photos, click to enlarge
For many years I've thought that there are no bowling alleys left in NYC with manual, non-electronic scoring, which is why I've been doing most of my bowling in New Jersey over the past decade-plus. But last month The New York Times did a story about Van Nest Lanes, an old-school pin-bashing facility with 16 lanes (an endearingly non-round number), vintage 1960 fixtures, and manual scoring. On Saturday I went up there to check it out, accompanied by the Tugboat Captain and our friend Matt.
It did not disappoint. The lanes were a feast for the eyes, with gorgeous avocado green masking panels, magnificent ball returns, and multi-colored stripes painted on the left and right walls:
Even the scorers' tables had that old-school space age vibe from the 1960s:
I don't like "cosmic bowling" (i.e., bowling with black light and fluorescent pins), but it's hard not to like this sign:
That same pin/letter motif was used for the sign on the door to the men's room (but not for the women's room, alas):
Prices were very fair: $25/hour for the lane, $3.50 for a bottle of Bud, no charge for shoes (I already have my own but it's still nice that they don't treat footwear as a profit center). The old guy who runs the place is a little cranky, but in a fun way. I was a very happy camper:
And yes — scoring with nothing more than a sheet of paper and a pencil! Halle-freakin'-lujah.
Can't believe I didn't already know about this place. For someone who had pretty much given up on NYC bowling, Van Nest Lanes rewrites the book. I will definitely be back.
• • • • •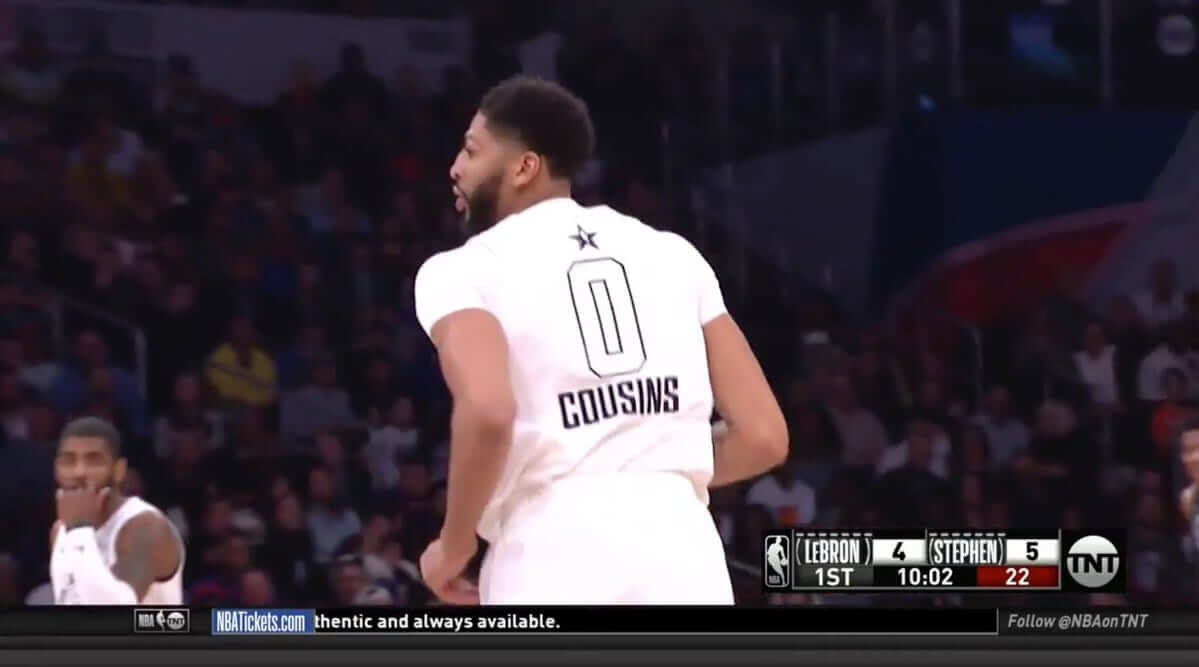 NBA All-Star wrap-up: The biggest uni-related item from last night's NBA All-Star Game was that Anthony Davis began the game wearing the jersey of his injured Pelicans teammate Boogie Cousins, who had to miss the game due to a ruptured Achilles tendon. Davis eventually switched to his own jersey.
Three other notes from the game:
• The nets included little All-Star Game logos: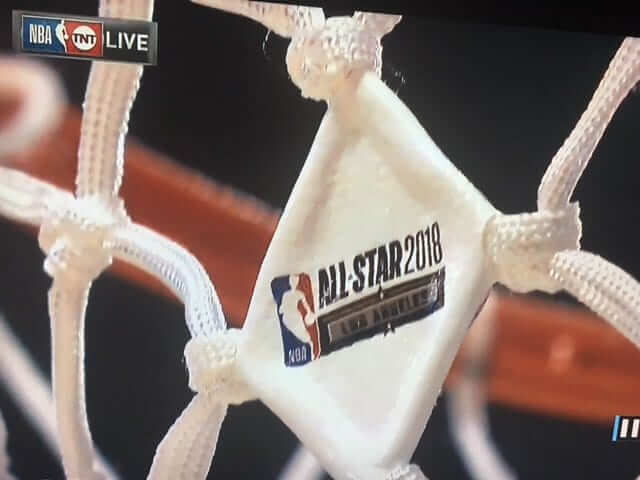 • The baseline design looked like a box of aluminum foil:
The clippers half of the court is looking like @ReynoldsWrap @UniWatch pic.twitter.com/CtU1BdSZpY

— Mitch Purcell (@mtpurcell) February 19, 2018
• I don't usually care so much about what fans wear, but this is pretty good:
While you're suffering through this silly All-Star intro, check out this amazing retro jersey I spotted a dude wearing. MJ once had his No. 23 jersey stolen before a game in Orlando in 1990. He had to wear a blank No. 12 instead. And went out to score 49 points on 43 shots. pic.twitter.com/OHS4bgA4fQ

— Dave McMenamin (@mcten) February 19, 2018
As for the rest of the game, the numbers were pretty much illegible, and the black/white color pairing was pretty stark, but we already knew both of those things would be the case. Here's some video:
All of the BEST PLAYS from #TeamStephen in the #NBAAllStar Game! pic.twitter.com/tO84De0q90

— NBA (@NBA) February 19, 2018
(My thanks to Chris Perrenot and Austin Earl for their contributions to this section.)
• • • • •
NBA Uni Tracking
By Collin Wright
Color-vs.-color matchups occurred in a season-high 42% of all games last week (including six games on Wednesday, the season high for a single day). Here's our latest chart (click to enlarge):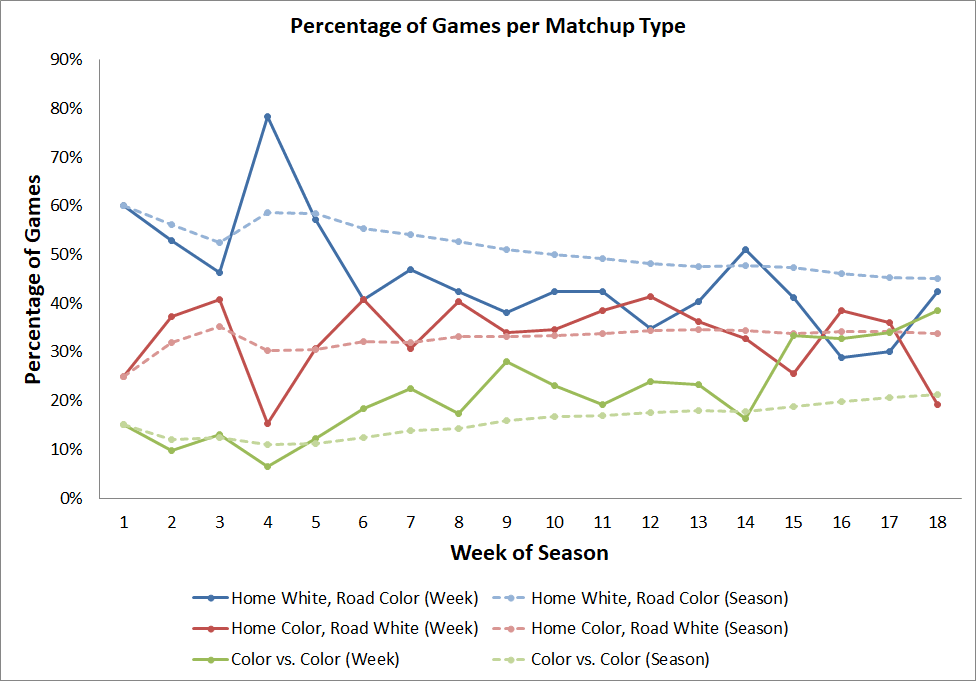 A few additional notes:
• White vs. blue remains the most common uniform matchup, occurring in 288 (33%) games.
• The Nuggets are the team most likely to sport the unitard look — they've matched their uniforms, leggings, and socks in every game all season. At the other end of the spectrum, the Pelicans have had some form of contrast in 65% of their games, including every game since Dec. 4th.
• All 30 teams have four basic uniform designs this season, plus eight of those teams also have throwback designs, making a total of 128 uniforms in the league. All of those uniforms have now appeared on court except the Clippers' sky blue fourth design, which I believe they're scheduled to wear six times over the remainder of the season.
• Since the fourth designs have been debuted, the Heat and Nets have been most likely to wear them, doing so eight and seven times, respectively.
• • • • •
Contest reminder: In case you missed it last week, our latest ESPN design contest is to redesign the Jaguars. Full details here.
• • • • •
The Ticker
By Jamie Rathjen

Baseball News: New cream uniforms for Arkansas (from Matt Snyder). … New away jersey for VCU. … There were color-on-color matchups between Ole Miss and Winthrop (from Alex and Seth Austin), and Valparaiso and Alabama (from Griffin Smith). … Reader Paul Quirk saw this Brewers bullpen cart-themed shirt.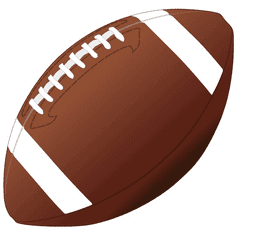 Football News: A photographer at Super Bowl VIII captured the chinstrap of Vikings defensive end Jim Marshall flying through the air as he defended a pass (from Ray Hund). … Chiefs G Laurent Duvernay-Tardif, who is about to graduate from medical school, says he asked the NFL for permission to put "M.D." after his NOB (from Ryan Atkinson). If being a potential football-playing doctor wasn't enough, that article mentions that Duvernay-Tardif is currently at the Olympics as a reporter for Radio-Canada, the CBC's French unit.

Hockey News: The Regina Pats (WHL) celebrated their 100th anniversary this weekend, and the festivities included an alumni game between Team Saskatchewan, made up of former WHL and Pats players from the province, and Team West, made up of other WHL players (from Wade Heidt). The Pats also wore uniforms yesterday honoring the team's namesake, the infantry regiment Princess Patricia's Canadian Light Infantry (from Nelson Hackewich and Wade again). The unit, founded at the start of World War I, was itself named after the granddaughter of Queen Victoria and the daughter of Canada's Governor-General at the time. The uniform's numerals are orange in that picture, but they definitely turned out white. … We're not done with this game yet: The other team, the Moose Jaw Warriors, wore '90s-era throwbacks, and the Pats retired No. 15 for Jock Callander (also from Wade). … The Canucks' board advertisements were bilingual for Chinese New Year (also-also from Wade). … @WashedUpGoalie has some pictures for us of a game-worn Chicago Wolves (AHL) jersey. More here. … Paul's worst nightmare: the Cleveland Monsters (AHL) are doing "The Purple Game" March 24 (from Trevor Wilson Patton). … A fan at the Metropolitan Riveters' (NWHL) game yesterday was wearing a Pawnee Rangers jersey, with a crest and name based on that of the Boy Scouts-like group run by Ron Swanson in Parks and Recreation (from @molemanfilms).

Basketball News: Reader Matt Stringham noticed some similarities between the logo for Utah's 1993 NBA All-Star Game and the Jazz's logo beginning in 1996-97. "Specifically, the shape and font of the 'Utah' wordmark at the top are very similar on both logos as well as the shape, color, and shading of the stylized mountain ranges," he says. … Women's teams wearing pink or pink accents for breast cancer awareness included Virginia and Miami (Fla.), the latter for the second week in a row, Purdue, Northwestern, Illinois State, and Western Kentucky, the last one of those from Josh Claywell. … There was a color-on-color game between Wichita State and Cincinnati (from Brian Speiss). … New Hampshire had some small-ish NOBs against Stony Brook (from Alan Kreit). … Illinois State wore throwbacks Saturday (from Adam Anderson). … FC Barcelona's basketball team was wearing two different number styles in a 1978-79 team photo (from Albert Iosifovitch Rojov).

Soccer News: Scottish team Hibernian, along with opponents Aberdeen, became the fifth of Irish midfielder Liam Miller's former teams to wear black armbands in his memory. … In a D.C. United/Philadelphia Union preseason game in Tampa, one DCU player from the team's academy wore NNOB. Interestingly, the player was not identified by name in any report I read. … English Championship team Hull City wore a memorial sleeve patch for the city's 1968 "triple trawler tragedy" in Friday's FA Cup tie against Chelsea. It marks the 50th anniversary of three fishing trawlers from the city sinking in unrelated circumstances within a few weeks of one another. … Callum Johnston has more FA Cup sleeve patch shenanigans: some of the lower league teams, who don't wear sleeve ads in their leagues, wore ads (or something else, in Hull's case above) on one arm and the FA Cup patch on the other, including Sheffield United and Wigan Athletic. Every team in this weekend's fifth round wore the patch, but Callum says Coventry City were the only ones to wear it on both sleeves. It's probably worth mentioning by now that the patch isn't required until the semi-finals, according to the competition's rules. … New first-choice kit for League of Ireland Premier Division team Waterford, but look carefully at the checkers: squares that are light on one shirt are dark on the other (from @therealnugget).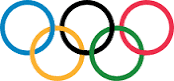 Olympics News: Preparing cross-country skis with wax can have such an effect on performance that it's a minor crisis that most teams, including the U.S. and Norway, couldn't bring their technicians' dedicated wax trucks to PyeongChang (from Tom Turner). … Also from Tom: curlers work out now. The lead image in that article is Norwegian skip Thomas Ulsrud and his pants at last month's Continental Cup in London, Ont. … You may not know that every Olympic curling stone is made from granite quarried from Ailsa Craig, a tiny island off the coast of Ayrshire in Scotland (from Jason Hillyer).
• • • • •

What Paul did last night yesterday: The Tugboat Captain loves cats but is unable to have pets due to her current housing situation. So one of my presents to her for her recent birthday was a one-hour session with the friends of her choice at the Brooklyn Cat Cafe, one of several NYC spots where you can just hang out and be surrounded by cats. We went there yesterday, accompanied by our friends Nicole and Katie.
Here are a few photos I took (if you can't see the slideshow below, click here):
However you spent your Sunday, hope it was a good one. If you have the day off today, as I do, enjoy the holiday. If you're working today, thanks for keeping the world spinning while the rest of us take a break. — Paul