By Phil Hecken
Follow @PhilHecken

A few weeks ago on the Twitter I crossed paths with the artist you're about to meet today — Andy Brown — and I knew almost immediately I'd want to share his genius and talent with you. Only I didn't expect to be doing so for a few weeks, since I was first drawn to Andy through his baseball-related paintings and sketches. I figured once we got closer to Opening Day (the holiest of holy days, dontchaknow), I'd do a nice Q&A/getting to know you and share with you the baseball stuff.
But as fate would have it, Andy has been in PyeongChang, South Korea, attending the 2018 Winter Olympic Games, and has been documenting them via several mediums (ink, pen, oil). As soon as I asked if he'd like to let me bring these wonderful pieces to the Uni Watch audience, he didn't hesitate and today's piece was born.
As you can see from looking at the splash above, Andy's mega-talented. We did a pretty quick & dirty Q&A (which was tough since he's in a timezone that's 14 hours earlier than I [Eastern] and he was dividing his time between attending events and shuttling back and forth via ferry and other transport while in Korea). So, folks, let's meet Andy and then see more of his works. OK? OK!
• • •
Uni Watch: First, the standard question: are you a reader of the blog, and if so for how long?
Andy Brown: Yes, I have read the blog for about a year and a half now. When I first saw Uni Watch I found it quite a relief to see that others cared and noticed the visuals of sports and were passionate about it. I find the aesthetics behind sport endlessly fascinating, especially how sports logos, design and uniforms reflect the culture and society they are from. I have seen this first hand travelling worldwide to sporting events documenting the stadiums, players and other aspects of many different sports.
UW: These are tremendous sketches and drawings — what is the medium?
AB: Thank you! I use a mix of materials in my work, depending on the set up. When travelling to Pyeongchang I brought a whole selection of media. Oils, acrylics, watercolor and brush pens. I found however that I have used mostly water color and brush pen on this trip, as these have been the most practical in the conditions here. I will complete more paintings from the games back in my studio using oils once I return home.
UW: You're in South Korea now, at the games, so you're sketching the events "live." Is that hard?
AB: Yes, incredibly at times, but I love it. I find it the best way in which to work. When at an event there are details which I notice which wouldn't come across in a photograph. Being at the events also allows me to bring in from other parts of the venue or action which again wouldn't be seen on film. A good example of this might be a conversation with someone I meet, or something significant from the match (on the field of play, or in the crowd) which might become part of the advertising boards or a feature somewhere else in the composition.
UW: How long does each work take? Do you sketch it out first and then add the colors?
AB: This depends on the medium. When working live I often won't sketch things out but will instead add some rough outlines in the medium I am using and work from there. This doesn't always provide the most realistic results but I feel there is a greater sense of the atmosphere, weather, and 'life' of the event working in this manner.
When working in my studio I will draw out darker lines in oil, as you can see in the film of the painting of the Luge I completed [Andy sent me the .gif, but for some reason I can't get it to properly format here. Below is a tweet of his with the same gif — PH]. I then fill these with color before adding the details. This is more the way in which Van Gogh worked, an artist I am greatly inspired by.
On way to #PyeongChang2018 #Olympics #oiloncanvas #luge #대한민국 #korea @pyeongchang2018 @PhilHecken @BBCSport @BBCDavidMcDaid @TeamGB @TheKoreaHerald @koreatimes @minhoonkiza @JChengWSJ @korea @adidas pic.twitter.com/SbAZ3r8jbA

— Andy Brown (@andybisanartist) February 10, 2018
The time for each work varies depending on the mediums, size and speed at which I need to get the piece completed. If I am working live I can complete a small pen drawing in an hour or so. I find however that different events and sports call for completely different approaches. Sometimes if necessary I will complete work back at the studio or my hotel room, where I have more space and time.
UW: What events have you been to so far and which ones will you be attending in the future? Have you sketched every event you've attended?
AB: I always sketch at the sporting events I attend. I started doing this kind of art work painting football (soccer) and baseball stadiums here in Korea. I have painted all the KBO and NPB stadiums except one in each league, and now have completed quite a few in the MLB too.
In March/April I will be back in Japan to document the start of the baseball season there. This has become an annual trip to record the culture of baseball there. I will also be back in the US this coming summer to travel and paint more stadiums, players, and fans in both the minor and major leagues!
Here in PyeongChang I have attended the Men's Luge, the Men's downhill finals, the Women's Ski Jump finals and the Women's Hockey (USA vs OAR). I was due to attend the Biathlon, but it was rescheduled due to the weather conditions. I will be completing at least one piece a day from my studio once I get back home for the remainder of the games which people will be able to see on my twitter and Instagram pages.
UW: How long have you been at your craft? Is this a hobby or do you do this for a living?
AB: I have always drawn and painted for as long as I can remember. My first drawings were of cartoons. I can vividly remember copying images of baseball players from a book I used to draw from – there was always something about the gangly legs, arms and sense of action and movement which excited me – it is the same today. When I am not making art work I teach Art and design. I have been painting sports for the past 4 years or so. I have now worked in Korea, China, Japan, Sri Lanka, the UK and the US to document sport. I have my work in the national past time museum and baseball and soccer clubs in the UK and US along with selling pieces to fans and players of the KBO and MLB. I like to think I have become very proficient at capturing the live atmosphere of a stadium, athlete or sporting event.
UW: How old are you and where did you study?
AB: I am 37 years old. I studied Fine Art Painting at Loughborough University in the UK.
UW: With the less-than-perfect conditions (particularly for the outdoor events), has it been difficult to get to events? Difficult to sketch at them?
AB: Yes. Here in Pyeongchang it has been very cold at some events, especially in the evening. I don't like wearing gloves while drawing or painting, but have found here that my hands quickly turn to ice, but this is all part of the process! Thankfully the indoor events were much warmer, so were more comfortable. It wasn't too hard to get to the events overall as there were a lot of shuttle buses from park and ride areas.
UW: How would you like to see your career progress?
AB: I would ideally like to do this for sports teams and clubs in every major sport and country. Documenting their players, stadiums or fans in a completely unique way. I'd also like to do this for magazines, newspapers or other media outlets telling the stories of sport in my own way, along with exhibiting my work to a wider audience.
UW: And finally, besides Twitter, where can we see more your work? Do you have any other social media presence and/or a website?
AB: twitter: @andybisanartist
insta: andybrownisanartist
UW: Awesome, thanks Andy! OK, let's take a look at your work (you can click on any images to enlarge).
• • •
Jeongseon Alpine Centre Mens Downhill Final
Pen
"A beautifully warm and sunny day, in comparison to the other outdoor events I attended. Held in a gorgeous valley high in the Korean mountains the Jeongseon Alpine Centre is a wonderfully designed and crafted centre. Once up the hill, and in our seats we all look out expectantly towards the horizon, and for me, I was a little unsure of what to expect. Suddenly a small dot appears weaving it's way down, growing larger and larger before becoming recognizably a man — moving at unhealthy speeds, before the final jump, crouch and dip for the line – awesome!"
______________________
Alpensia Ski Jumping Stadium. Womens Ski Jump final
Pen
"A cold evening spent huddled in the stands of the stadium watching the women jump as far as they could. An amazing sight, in a stadiums where the curves and physical contours compliment the beauty of the show. Statuesque the women soar through the falling snow, focused but seemingly unfazed by what is unfolding. They land safely and we all breathe a sigh of relief."
______________________
Luge
Oil on Canvas
"The luge is one of the many events in the Olympics that fascinates me. I was lucky enough to attend the Olympic Sliding Centre for the mens singles on a very frosty evening at the beginning of the games. Stood freezing on the hill we've just climbed there's a tremor, quickly followed by a rumble and then a roar as a blur races past in the icy tube just metres away riding the perfect line between success and ultimate failure."
______________________
Unified Korean flag
Pen
"I have lived and worked in South Korea for nearly 10 years now and the political situation with the North is always in the news at home in the UK and here in Korea. At times tensions have dangerously risen between the two countries, but this Olympics has seen a huge step forward in the relations between them. This moment where North Korea's Hwang Chung Gum and South Korea's Won Yun-jong carried a Unified Korean flag at the opening ceremony was a perfect image of how sport and the Olympics can provide breakthroughs and build relationships."
______________________
Shaun White
Water Color on paper
"To me, Shaun White has become almost an icon or symbol for the games. Enigmatic, and clearly hugely talented, his skills and abilities have dominated his event, winning three olympic gold medals with almost near perfect performances."
______________________
Lim Hyo-Jun, South Korea. Winner of 1,500m short track speed skating final
Pen
"Winner of South Korea's first gold medal, the elation of achieving so much was etched on Lim's face. For a country which is very proud of their own achievements and their own meteoric rise in the past decades this was a special moment for all in Pyeongchang and in Korea. Relief, Joy, Pride and Unity!"
______________________
Mirai Nagasu
Pen
"The first American woman and the third woman ever to land the triple axel at the Olympics! Again her joy, almost astonishment and excitement just couldn't be contained. Exactly what sport and the games is about."
______________________
Women's Ice Hockey Group A
Watercolor on paper
"Kwangdong Hockey Arena, Gangneung — USA vs Olympic Atheletes from Russia. Quick feet and quicker hands led to an impressive win for the US team who dominated their opposition. A packed stadium watched with good spirits filled with fans from by both countries!"
• • •
Fantastic job, Andy. I'll be back again with Andy for some of his baseball artwork. Trust me when I say you'll be amazed.
Andy Brown (b.1980) originates from London, UK. He has exhibited his art work widely in the UK and Korea.

His work is held in the art collections of players from the MLB (Major League Baseball) and KBO (Korean Baseball Organisation), along with the National Past Time Museum, and numerous Baseball and Football teams in the US and UK. Outside of this his work has received recognition from Buckingham Palace, the BBC and the board game Trivial Pursuit.
.

.

Old Time Base Ball Photos
Readers will recall I featured Ronnie Bolton (who posts on Twitter as @OTBaseballPhoto and who you should definitely follow) earlier this year with some great football played on baseball field photos and writeups. As his twitter handle implies, Ronnie's specialty is old baseball photos.
I mentioned in that article I'd have Ronnie back periodically, and he returns today. With Spring Training getting underway (pitchers & catchers reported earlier this week), Ronnie's going to share with us some choice photos from spring training back in the day.
Enjoy. Here's Ronnie:
• • •
Royal Gorge, Colorado, February 27, 1910
The Chicago White Sox stop off at the Royal Gorge in Colorado on their way to San Francisco for their spring training. This photo was taken along the Arkansas River. In the photos are the following documented by Mark Fimoff and Don Stokes:
"The entourage included Comiskey, Ban Johnson, writers Hugh Fullerton and J.E. Sanborn, plus wives and kids of some members of the party.
Players listed in the article were Rollie Zeider, Chick Gandil, Lena Blackburn, Billy Purtell, Chet Waite, Yip Owen , Bruno Block, Fred Olmstead, Frank Lange, Ed Walsh, Jim Scott, Harry Suter, and
Frank Smith."
Here's a vintage colorized postcard of the same photo from back in the day.
• • •
Chicago Cubs vs Baltimore Orioles, Scottsdale Stadium, March 1956
With Camelback Mountain looming in the distance, the Baltimore Oriole and Chicago Cub square off in a spring training game at the newly built Scottsdale Stadium as both teams, like most, have high hopes for the new season. Just the year before ground was broken for this 3,000-seat ballpark in June of 1955 and was built at the cost of $72,000. It was completed in October 1955.
The two Cub players in the photo in the bullpen area are 6′ 4″ Bob Anderson on the left and Dick Drott on the right. And check out the photographers in front of first base working hard for that money shot!
• • •
Thanks, Ronnie. He'll be back periodically with more wonderful old photos and the backstories that go with them.
.

.
Auction Action!
This sort of thing is usually in Paul's domain, but I wanted to alert you guys to a pretty incredible on-line auction which will be taking place Sunday, February 18, 2018. As you can see from the above teaser photo (you can click to enlarge), the auction will contain lots of baseball related art, featuring the work of Gerrit Beneker who, as many of you may already know, was an illustrator who did many Baseball Magazine covers.
Included in the auction are original cover studies for Baseball Magazine, some with the corresponding proofs. It's a true treasure trove.
More photos from what is included below:
The full collection (which includes some non-baseball art as well) can be found here — the baseball art/collection are lots 72-103.
These pieces deserve to be in the hands of true collectors.
A full description of the auction is below:
James R. Bakker Antiques, Inc. will close their Winter Annual Fine Arts online-only auction on Sunday, February 18, 2018 starting at 1pm. The recent rediscovery of a box containing over 100 unframed original oils, watercolor cover studies and color proofs by artist Gerrit Beneker offers a rare opportunity for collectors and scholars alike to glimpse into a time capsule showcasing the artist's talent and creativity as one of America's top illustrators of the early 20th century.

Gerrit Beneker was born in Michigan in 1882 and came to Provincetown in 1912-13 to study with Charles Hawthorne. Beneker was trying to earn a living as an illustrator in New York at this time. Handwritten notes on these works also further document various moves from Poplar Street in New York to Arlington, New Jersey to his summer residence in Provincetown and ultimately to living on Cape Cod year-round. These notations on his original advertising and cover studies also reveal artistic and editorial changes with the final design and colors as revealed through several color proofs and published magazines included in this auction. Beneker continued to make good use of the skills he learned from Hawthorne throughout his career.

This sale offers a wide variety of subject matters from his magazine cover studies for Ambition, Baseball Magazine, Pearson's Magazine and Scientific American to original watercolors for advertisements including Ivory Soap as published in the Saturday Evening Post and McClure's Magazine. Beneker is perhaps most recognized for his for
Victory Loan poster, Sure We'll Finish the Job published in 1918.

Beneker was a great champion for the American worker and the auction offers many examples from construction workers to workers on the docks and assembly lines. A watercolor study for the poster of the Industrial Exposition sponsored by the Board of Trade of the City of Newark for which he was awarded 2nd Prize in 1914 will be sold to the highest bidder. From his opera stage designs for Tosca and Madame Butterfly to Santa Claus, there is something for everyone in this auction. Gerrit Beneker died in 1934.
Even if you don't want to bid, I urge anyone with an interest in this to take a look — there's some great non-baseball artwork in this as well.
.

.
Two quick reminders from Paul: Hi there. In case you missed it a few days ago, I'm running a Jags-redesign contest over on ESPN. Deadline is Friday.
Full details here
.
Also, my latest Friday Flashback piece on ESPN is about how the Reds and Dodgers have been particularly innovative with their spring training uniforms. You can check that one out here.
We now return you to your regularly scheduled Phil-o-rama.
.

.
Your Olympic Schedule for…
Saturday, February 17
All Times Eastern
NBC
• 3-6 p.m. Men's freestyle skiing, aerials; women's biathlon, 12.5km mass start gold; women's cross-country, 4x5km relay gold
• 8-11 p.m. Men's skiing, giant slalom first run (LIVE); short-track speedskating, men's 1,000-meter gold and women's 1,500-meter gold; women's skeleton gold; men's ski jumping, large hill gold
• 11:30 p.m.-1:30 a.m. Men's skiing, giant slalom gold (LIVE); men's freestyle skiing, slopestyle gold
NBCSN
• 2:40-5 a.m. Men's hockey, Switzerland-South Korea (LIVE)
• 5-7:10 a.m. Men's curling, Canada-Sweden
• 7:10-10:30 a.m. Men's hockey, U.S.-OAR (LIVE); men's freestyle skiing, aerials
• 10:30 a.m.-1:30 p.m. Women's cross-country, 4x5km relay gold; women's biathlon, 12.5km mass start gold; women's short-track speedskating, 1,500-meter gold
• 1:30-5:30 p.m. Women's skeleton gold; men's ski jumping, large hill gold
• 7-10:10 p.m. Men's freestyle skiing, slopestyle (LIVE)
• 10:10 p.m.-12:30 a.m. Men's hockey, Germany-Norway (LIVE)
• 12:30-2:40 a.m. Men's curling, U.S.-Japan
USA
• 2:30-5 a.m. Women's hockey, quarterfinal (LIVE)
• 5-7:10 a.m. Men's curling, Switzerland-Norway
• 7:10-9:30 a.m. Men's hockey, Slovakia vs. Slovenia (LIVE)
CNBC
• 5-8 p.m. Women's curling, U.S.-Canada
.

.
The Ticker
By Anthony Emerson

Baseball News: New Era's newest throwback MLB caps feature their logo, but in thread that's the same color as the base of the cap. It's almost impossible to notice…almost (from Dan Leonard). … The Wilmington Blue Rocks are proudly using the term "fauxback" to describe their new…fauxbacks. The Blue Rocks are using their current logo sets with their mid-90s colors on the fauxbacks (thanks, Phil). … Featured in a photo array of the Phillies' powder blue unis is this image of Oscar Gamble featuring some gorgeous chain-stitched numbers, NNOB, no piping on the belt tunnel and, most importantly, a button-front uniform shirt (rather than zippered). Excellent spot (from Ethan M. Lewis). … Lids has the MLB's St. Paddy's Day caps on sale, though unsearchable using the regular website. Start here and then change the last digit (so, from …979 to …980, …981 and so on) to go through them all (from Raymond McCormick). … Orioles pitcher Eddie Gambino appears to have an upside-down "8" on his Spring Training jersey. Check out the sublimated images in the number (from Ron Verrecchio). … Spring Training uniforms used to be much less…ahem…uniform 108 years ago. Those are the 1910 Pittsburg Pirates at Spring Training in Hot Springs, Ar. (from @BSmile). … Also from @BSmile: Dizzy Dean and Rogers Hornsby have some fun with students at the Doan Baseball School in Hot Springs, Ar. Cards and Browns uniforms are visible in the group. … Five new caps for Baylor baseball. Some of them aren't great (camo, BFBS, GFGS) but the two green-and-yellow ones are gorgeous (from Edwin Bonner). … Arkansas is adding a memorial batting helmet decal for late athletic director Frank Broyles. I think this is the first time I'm seeing a permanent memorial decal on a batting helmet, rather than on a jersey or baseball cap. Perhaps it's more common in the college ranks? (from Matt Snyder). … Seton Hall and NC State went white-vs-white yesterday. More pics here (from Chris Howell). … Also from Chris: Murray State's shortstop has some nice striped stirrups. … The Single-A clubs Peoria Chiefs and Bowling Green Hot Rods will rebrand as the Peoria Distillers and Bowling Green Bootleggers respectively for a three-game series in May (thanks, Phil). … New unis for Washington softball (thanks again, Phil). … 3D helmet decals on both the front and back of Vanderbilt's batting helmets (from Max Herz). … Reader Mike Engle writes in, saying he was "pretty sure" that during Buck Showalter's tenure as Rangers manager, Showalter and his coaches wore red hats in Spring Training while the players blue during Spring Training. I'd never heard anything about that, but a search shows that was indeed the case, at least in 2005 (note the player behind Showalter in that picture). … Illinois is showing off their new white unis here (from @krvogler). … LSU coach Sean Ochinko wrote "MSD" for Marjory Stoneman Douglas, the school in Florida subject to the latest horrific shooting and Ochinko's alma mater, and "AF" for Aaron Feis, Ochinko's friend and MSD football coach who was killed after pushing several students out of the line of fire (from Griffin Smith). … UCF has brought back the pinstripes (from Paul Kilgas). … Jobu has reported to Spring Training (from Robert Hayes). … Is Yadier Molina going away from Rawlings chest protectors? Here he is in Nike (from A.J. Hohmann). … We may have mentioned this but just in case: last week Virginia debuted new pinstriped unis (from Jamie Rathjen). … Beau Parsons noticed a cap logo size discrepancy for the Tigers between the Spring Training/BP cap and regular cap.

NFL News: The Panthers Twitter account posted this image highlighting their partnership with the new movie Black Panther (from Mike Chamernik). … The Eagles and Niners celebrated the Chinese New Year with basically the same image (from Blake Fox and C. A. Bells). … Also listed in the hockey section: Jaguars/hockey crossover! Looks pretty cool, but we need to see if the helmets are accurate (from @j_tasca).

College Football News: DIII Mount Union appears to be adopting white helmets next season. In my opinion, a major upgrade from their old purple lids (from @jesseredacted).

Hockey News: Also listed in the Olympic section: Semi-color-on-color in Olympic hockey, with Sweden in yellow and blue and Germany in black and yellow. It kind of looked a mess on TV (from @EmptySeatPics). … Another one also listed in the Olympic section: the Soviet hockey uniforms at the 1956 Olympics were pretty unique. Inspiration for the '78 Canucks? (from Chris Mizzoni). … Cross-posted from the NFL section: Jaguars/hockey crossover! Looks pretty cool, but we need to see if the helmets are accurate (from @j_tasca). … Some, um, interesting unis for the Peoria Rivermen of the SPHL tonight. Here's the back (thanks Phil). … Why get a jersey with just Ben Bishop's last name on it when you can get a jersey with Ben Bishop's full name? (from Jason Nyhof). … The Cleveland Monsters will be wearing these on March 24 to support the American Cancer Society (from Tom Pachuta).

NBA News: During last night's NBA All-Star Celebrity game, Nick Cannon wore No. 100 and Jamie Foxx wore 00 (from Zachary Loesl). … Is this a new personal logo for Donovan Mitchell? (from Tim Beery). … More from Zachary Loesl: Justin Bieber wearing mismatching colors and Tracy McGrady wearing mismatching shoes during the NBA Celebrity Game. Also: Jaylen Brown with mismatched shoes during the Rising Stars Game.

College Hoops News: Excellent autism awareness unis for East Carolina for their game against UConn. They're also asking fans in attendance to wear white (from Michael Grubb and our own Alex Hider). … Check out the lining on the suit Frank Kaminsky wore for his Wisconsin number retirement! (from Lance Hudgens). … Detroit Mercy went with sleeved jerseys last night against Youngstown State (from Robert Hayes). … Arizona's Parker Jackson-Cartwright's NOB can barely fit on his jersey (from Mike Chamernik). … Northwestern will be breaking out the Gothic unis today (from Northwestern Men's Basketball).

Soccer News: Like Ryan Giggs and Wales last month, new-ish Scottish manager Alex McLeish was introduced with a jersey featuring his name in a weird blocky font on the front of the kit (from our own Jamie Rathjen). … Gorgeous new alternate kit for Toronto FC. … Conrad Burry has some pics of the detail level on LAFC's jersey badges. … Here's a breakdown of all the elements in the Pittsburgh Riverhounds' new crest (from Dan McBride, @OurPunkKoala and everyone else who sent this in). … And here are the Riverhounds' new kits (from Mike Slavonic). … A whole bunch of Adidas World Cup away kits were leaked late Thursday, including the likes of Spain, Mexico, Russia, Germany and Argentina, among others.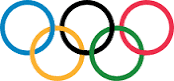 Olympics News: US Curling is allowing fans to vote on which color shirts and pants the team will wear for today's match against Japan (from @khazaert). … Cross-posted from the hockey section: Semi-color-on-color in Olympic hockey, with Sweden in yellow and blue and Germany in black and yellow. Kind of looked a mess on TV (from @EmptySeatPics). … Another one cross-posted from the hockey section: the Soviet hockey uniforms at the 1956 Olympics were pretty unique. Inspiration for the '78 Canucks? (from Chris Mizzoni). … Did you know the Angeles National Forest in LA County, Ca., was the original site of the 1932 Winter Olympics? It's true! It was moved to Lake Placid due to a lack of snow in LA County and the San Gabriel Mountains (from @OlegKvasha). … Kary Klismet sends this along: "Australian snowboarder Scotty James wears mittens designed to look like boxing gloves. Full story here." … Check out the awesome logos from Detroit's failed bid for the 1968 Summer Olympics. Part of this wonderful article on the bid itself (from Burrill Strong). … The Washington Post has a great article on the art behind skeleton helmets (from Tommy Turner).

Grab Bag: Back in December, South Africa's ruling political party, the African National Congress, filed a complaint with the South African Independent Elections Commission alleging that the logo of a new political party, African Democratic Change, is too similar to the ANC's logo. The ANC kind of has a point. … Jeremy Brahm sends along this fascinating article (in Italian, but you can use Google Translate) about how Japan's first women's volleyball coach inspired an anime that became popular in Italy. It includes this pic of all the uniforms featured on the show.
.

.