Click to enlarge
Friday was the Tugboat Captain's birthday, and she decided that she wanted to check out a bunch of cool-sounding stuff in Connecticut, so off we went.
We left on Friday afternoon and returned on Saturday evening. In between, we charted a wobbly clockwise loop through the west-central part of the Nutmeg State, like so (click to enlarge):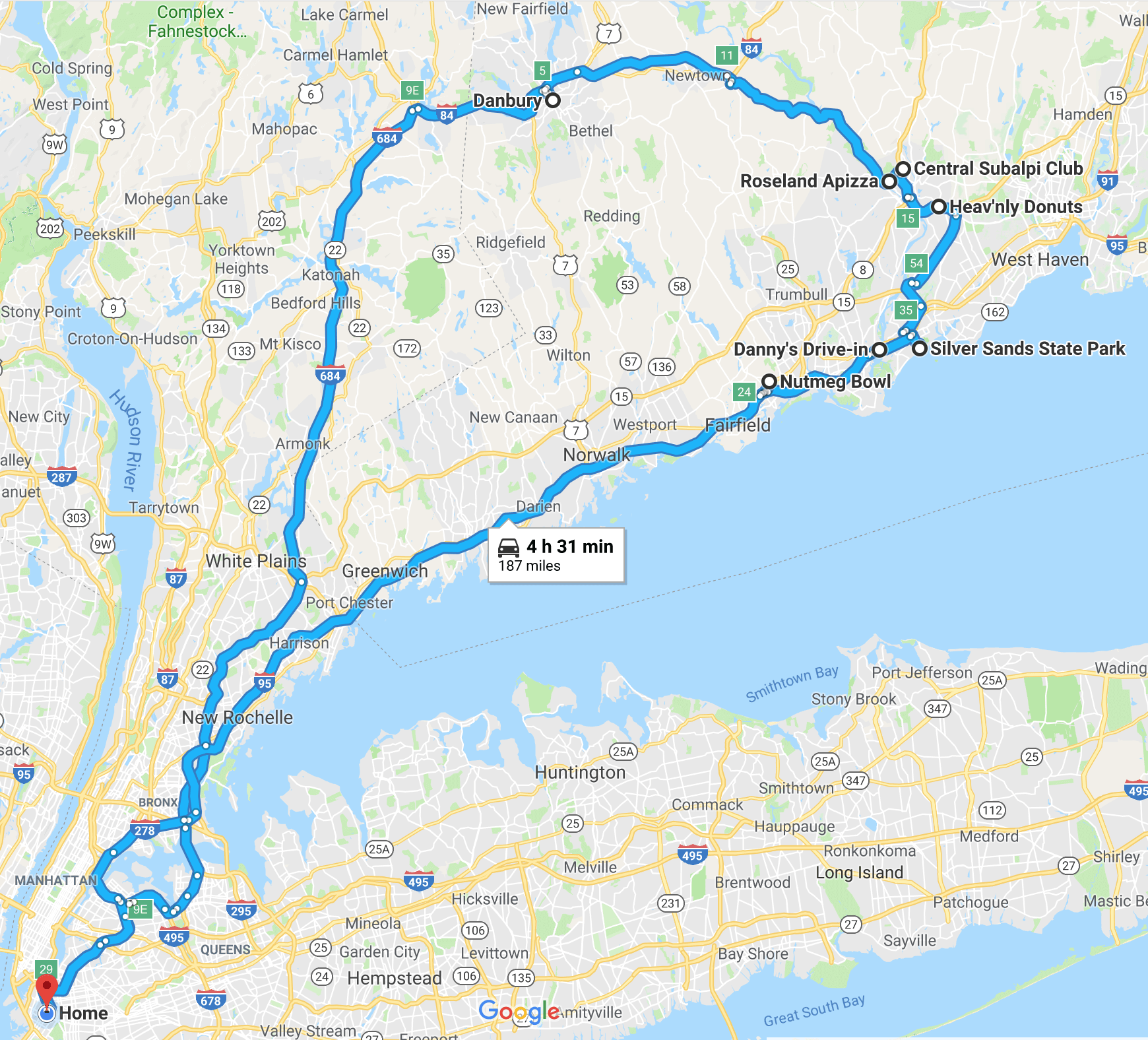 We made lots of really, really good stops along the way. I should acknowledge here that all but one of these stops had been researched and found by the Captain, not by me. Great travel planning on her part — I was very happy to be along for the ride.
Most of the photos that follow were taken by me, although a few were taken by the Captain. All can be clicked to enlarge.
Our first stop was Roseland Apizza, which has been slinging brick-oven pies since 1935 and has some super-beautiful neon signage:
We got a small clams casino pie (fresh-shucked clams, bacon, peppers, onions, cheese, no sauce) and a medium pepperoni. Both were spectacular. In a state where discussion of pizza often begins and ends with New Haven, Roseland was a revelation. We will definitely be back.
After we finished our pizza, it was time for a drink — but not just any drink, and not just in any bar. We had something special in mind: Central Subalpi Club, a private Italian-American social club located in a house at the end of a residential block. It's members-only (the door is locked and you have to have a key), but we talked them into letting us in by telling them that it was the Captain's birthday. A few people on hand were a bit suspicious of us at first, but soon enough everyone was treating us like old friends and buying us drinks. So much fun! We wanted to be respectful guests, so I didn't take any photos inside, but here are a couple of shots of the exterior:
We also took a drink chip as a souvenir, instead of cashing it in — a nice token, literally, of our visit:
We crashed at a nearby motel and started out the next day at Heav'nly Donuts, where we got a dozen donuts and an apple fritter about the size of a softball. I really liked their anthropomorphized "HD" logo:
Next stop: Lawowiak, a local Polish deli and grocery. This was a pretty serious joint — so serious that they had nine different kinds of kielbasa: hunter kielbasa, smoke links kielbasa, Brooklyn kielbasa, ham kielbasa, wedding kielbasa, village kielbasa, regular kielbasa, homemade kielbasa, and krajana kielbasa (which we bought a stick of):
Also of note: Polish Valentine's cards.
Next came my favorite stop of the trip: Silver Sands State Park, a small beach park on the shoreline of Long Island Sound. Just offshore is Charles Island, a 14-acre spit of land where the pirate Captain Kidd may have buried some treasure. At low tide — which happens to be when we were visiting — a sandbar is revealed, creating an isthmus that provides a walking route to the island:
At one point we reached the isthmus's narrowest stretch, reinforcing how lucky we were to have arrived at just the right time of day:
Much of the isthmus was comprised of slipper snail shells — many thousands of them, maybe even millions. They formed an endless canopy:
Eventually we reached the island and began walking around its perimeter. It was all wind-swept and stark and evocative — exactly the kind of place my parents would have dragged me when I was nine, and I would have hated it because it was boring. But now I see the beauty in these types of places. We found a few remnants of old buildings, which was fun, and at one point we sat down on a rock and shared a beer. It was all pretty damn Perfect.
Walking to, around, and back from an island can build up a powerful appetite, so our next stop was to get lunch at Danny's Drive-In, an old-school hot dog joint:
The dogs were very good. I suspected they were deep-fried, as is often the case at Connecticut doggeries, but the kitchen was out of view, so I asked the counter girl how the dogs were cooked. She looked a bit concerned and said, "They're quickly blanched in oil." I laughed and said, "It's okay — you can say, 'fried.' I won't get alarmed." She looked relieved and said, "Yeah, some people get upset when they hear that word." We sort of nodded at each other, sharing the bond of people who know that fried dogs are the best dogs.
Next came my one big contribution to the trip: On our way to Danny's Drive-In, I had spotted a restaurant called Lasse's with a great neon sign. All my road-tripping instincts told me they'd have a really good bar that would be a perfect spot to unwind with a post-hot dog beer, so we headed there after Danny's:
It did not disappoint. Although Lasse's is a restaurant, most of the afternoon activity was at the bar, where we settled in and enjoyed yakking with the locals and with the excellent bartender, Otto (who only works on Saturdays — another case of us being in the right place at the right time):
Everybody was ordering Lasse's "famous" roast beef sandwiches. We'd already eaten hot dogs (and donuts, and lots of pizza the night before), but who can turn down a famous roast beef sandwich? Plus the staff was wearing T-shirts featuring a very amusing anthropomorphized sandwich character, so we decided to split a sandwich. It was very, very good:
We wanted to go duckpin bowling before we headed home, so we drove over to Woodlawn Duckpin, where there was a very amusing mascot painted on the side of the building and — actual uni-related content alert! — team-branded duckpin balls available for sale:
Unfortunately, the entire place had been taken over by a huge birthday party — and so had two other nearby duckpin houses. Grrrrr. So we settled for bowling regular tenpins at the endearingly named Nutmeg Bowl, where the purple backdrop really messed with my game:
And from there we headed home. Total elapsed time: about 30 hours. I'd say we packed a lot of fun into that time frame — not bad. And the Captain really enjoyed her birthday.
My thanks, as always, for your indulgence with these travelogues. We'll get back to regular uni-related content tomorrow.
• • • • •
NBA Uni Tracking
By Collin Wright
For the second week in a row, traditional matchups with the home team wearing white and the road team wearing a dark uniform were the least common format across the league. This week the spread was a little closer than last, as we can see in our latest graph (click to enlarge):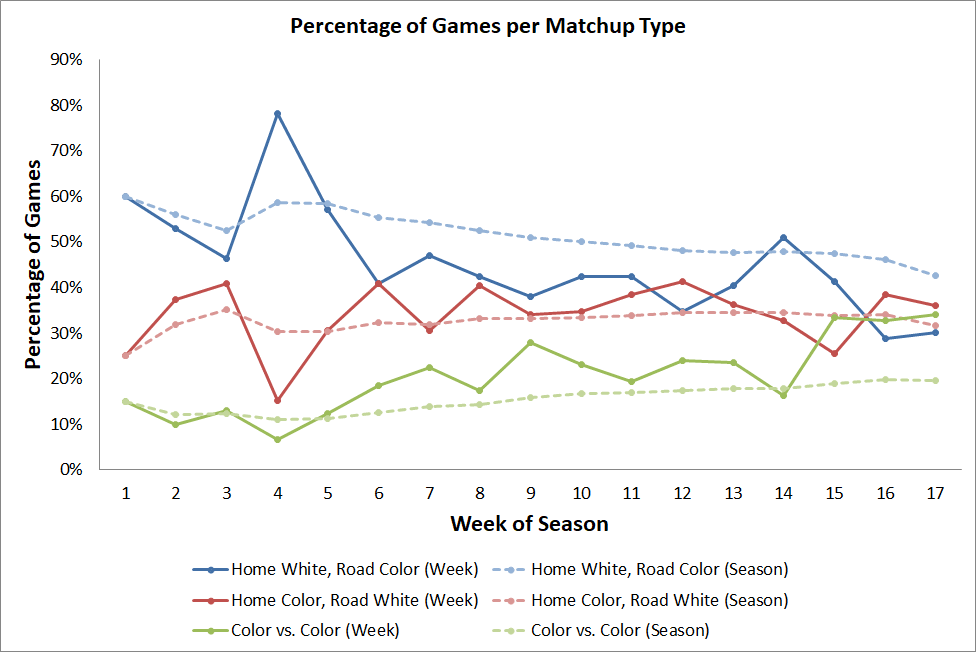 A few firsts this past week:
• We had the first game with both teams wearing grey (Saturday, Warriors vs. Spurs).
• The Celtics and Rockets both debuted their fourth uni designs on Sunday — and both were at home. (Twenty-six of 29 teams have debuted their fourth uniforms at home.)
• The only team to not have worn its fourth set is now the Clippers.
• Not a true first, but on Saturday the Lakers wore their purple set for the first time since Dec. 23.
• • • • •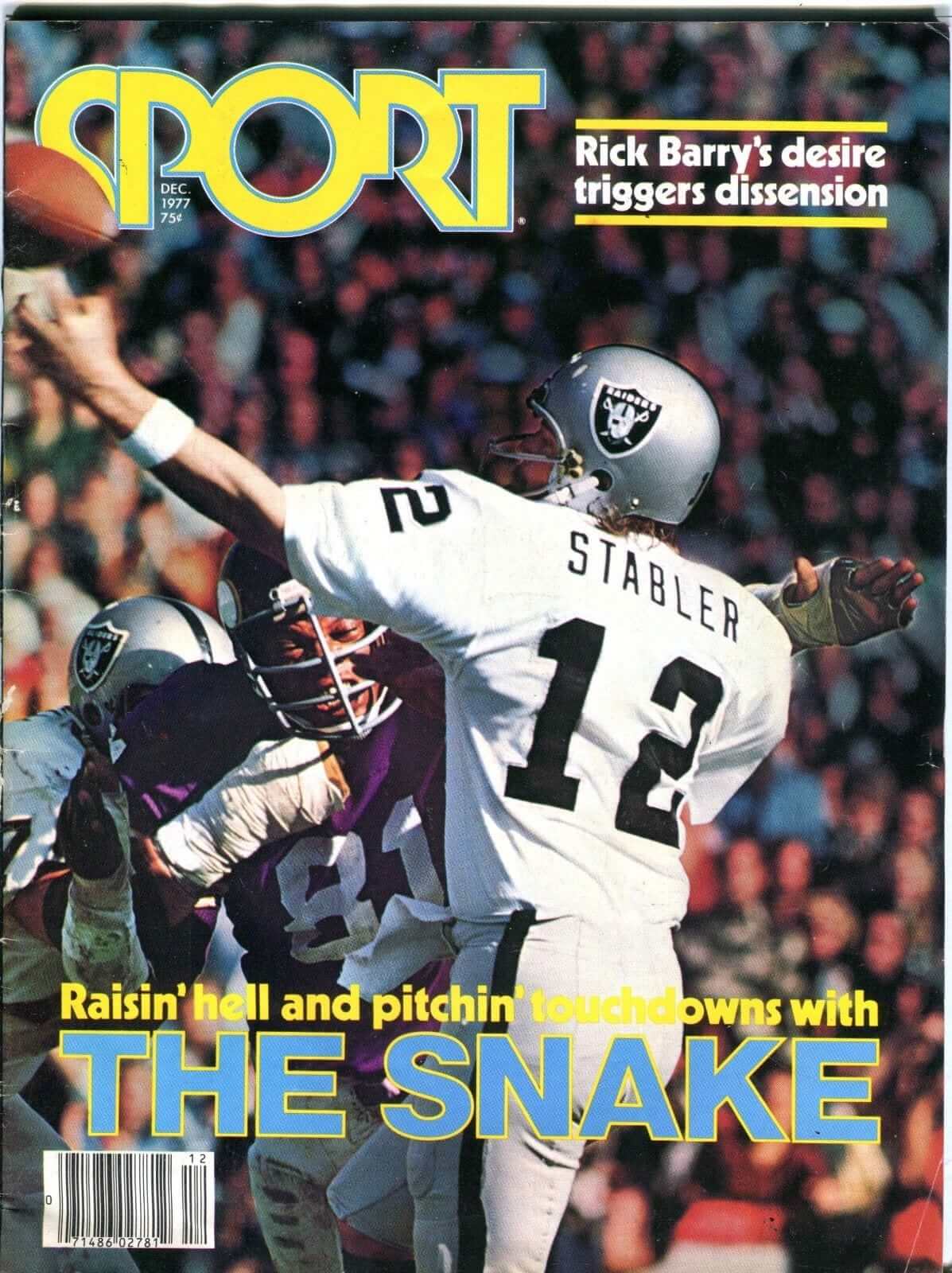 New advertiser shout-out: When I was eight or nine, my big brother got me a subscription to Sport magazine. He said it was better than Sports Illustrated and also less expensive, because it was a monthly instead of a weekly. A few years later, when I was 13, I sent Sport a letter to the editor, and they printed it in the December 1977 issue (shown at right) — my first piece of published writing.
Sport was later sold several times and eventually ceased publication, but I still remember it fondly. It was known for great photography, and its huge photo archive is now held by the Sport Gallery, which sells prints of the old photos. The gallery also have retail outlets in New York, Toronto, and Vancouver, where they sell sports-oriented gift items in addition to the prints.
I'm proud to have the Sport Gallery as a new advertiser on the site. I hope you'll check them out here. My thanks, as always, for the consideration that you give to our advertisers.
• • • • •
One last plug: The New York Times has a weekly rundown called "What We're Reading," in which various NYT editors give their picks for the best articles on the web. I was really happy to see that their latest weekly rundown included a recommendation for my recent ESPN/Undefeated piece about Buddy Young's amazing 1966 memo regarding "Negro players" in the NFL. I promise that this will be the last time I plug that story, but I'm still trying to get as many eyeballs for it as possible. If you haven't already seen it, I hope you'll check it out here.
• • • • •
The Ticker
By Jamie Rathjen

Baseball News: New uniforms for Kentucky, including a pinstriped option not shown. … New "B" cap logo for UCLA. It previously looked like the Red Sox logo (from Jared Buccola). … The great Fleer Sticker Project took a close look at a sheet of logo patches from 1974. … Municipal Stadium in Waterbury, Conn., has two baseball/softball diamonds at either end of a football/soccer field (from Brice Wallace). The stadium is used now for high schools and youth sports, but formerly hosted AA-level baseball.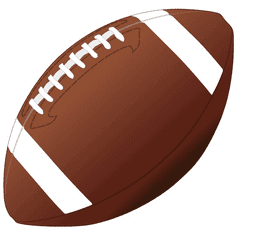 Football News: Reader Cody Zimmerman noticed during a rebroadcast of Super Bowl XLV that Steelers coach Mike Tomlin had his initials written on the underside of the bill of his hat. … Former 49ers Roger Craig and Tom Rathman, who both went to Nebraska, wore "Huskers" nose bumper decals for a bit before the NFL cracked down on it (from Ed Muller). … Cross-posted from the baseball section: Municipal Stadium in Waterbury, Conn., has two baseball/softball diamonds at either end of a football/soccer field, all for high school and youth sports (from Brice Wallace).

Hockey News: The United Arab Emirates women's hockey team visited the Capitals this week as part of a trip that will also take them to Chicago and Ottawa in the next week. Here's a look at their red and white jerseys (the latter on U.S. ambassador Barbara Leaf), which feature the country's emblem as a chest logo. … Michael Malnifof found a Hartford Whalers 45rpm record — "Brass Bonanza" on one side a play-by-play from a playoff game win — in the 99-cent bin at his local record store.

NBA News: Reader Justin Adler tells us that new Suns signing Elfrid Payton became the third different player to wear No. 2 for the team this season, after Eric Bledsoe and Isaiah Canaan. … The Celtics retired Paul Pierce's No. 34 yesterday. They had a patch giveaway, and Pierce wore a green plaid sportsjacket for the occasion (from Mario Vasquez). … Meanwhile, the Celtics wore their grey alternate uniforms for yesterday's game against the Cavs, but the grey fabric didn't seem to have the sublimated parquet floor pattern. Here's another look. … Hawks F John Collins wore a wristband in honor of a young fan who recently beat cancer (from Mike Chamernik). … The uniforms for the NBA's Celebrity All-Star Game are brought to us by Conrad Burry.

College and High School Hoops News: Ohio State wore "Equality" warm-up shirts prior to playing Iowa on Saturday (from Kary Klismet). … Women's teams wearing pink or pink accents for breast cancer awareness included Georgia Tech (from Richard Musterer), Miami (Fla.), Wake Forest (from Zane Tuck), and Arizona State (from Erik Gamborg). … Mississippi State's women's team wore grey at home (from Kyle Richards). … Division II Wayne State still has its old nickname, the Tartars, on its scorers' table, even though its teams have been the Warriors since 1999 (from Michael Tucker). … Rob Gugliotta was watching this documentary about the 1951 CCNY point-shaving scandal and noticed that several players had numbers in the 70s and 80s — unheard of for college basketball. Here's another shot.

Soccer News: MLS kit roundup: New second choice for the San Jose Earthquakes (from Chris Avila) and first choice for Minnesota United (from multiple readers). … To honor Irish midfielder Liam Miller, who passed away from cancer this week, some of his former teams wore black armbands, including Celtic (and opponents Partick Thistle), Manchester United, Sunderland, and Leeds United. (Thistle appeared to actually wear black tape on the front of the sleeve.) … Bournemouth winger Jordon Ibe wears FNOB this season. He didn't in the past. … @Coach_KT tells us that Liverpool have straight NOBs this season. It's worth noting that arched NOBs predominate in the Premier League, but Liverpool aren't the only ones that have straight NOBs: Leicester City, West Bromwich Albion, and Chelsea currently do as well.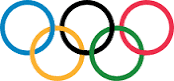 Olympics News: U.S. women's hockey goalie Maddie Rooney, who plays in college at Minnesota-Duluth, has the city's Aerial Lift Bridge on the back of her mask (from Nick Hannula). … More than 35 years after the fact, the country of Norway remains obsessed with the case of a cross-country skier who broke his pole during a race.

Grab Bag: The NLL's Vancouver Stealth retired the No. 6 of former captain Curtis Hodgson (from Wade Heidt). Hodgson is the Stealth's all-time appearances leader and played for the team in three different cities, though it was called the Stealth in all three: San Jose; Everett, Wash.; and the current Langley, B.C. … The grey wrestling singlet for LaRue County (Ky.) High in the center of this picture is a late-'80s/early-'90s throwback, says Josh Claywell. … Tennis's New York Open, which begins at Nassau Coliseum today, has black hard courts (from Greg Kissler). … The drag racing body NHRA's top-tier series subtly changed its logo; compare the cap logos from 2017 and 2018 (from David Firestone).