By Phil Hecken
Follow @PhilHecken

Yesterday, the Toronto Maple Leafs unveiled their Stadium Series uniform. Let's get the most glaring thing out of the way straight away: it's VERY white. How white? (For all photos, you can click to enlarge):
That's a white bucket and a white jersey. So far, pretty white. But no teams wear white breezers do they?* Well not for their regular uniforms they don't — in fact the last team to wear white pants was the Washington Capitals, who wore those in their inaugural season with red sweaters.
*More recently, we had the Los Angeles Kings wearing white pants in their Stadium Series game vs. the Sharks (in 2015). And, if you were one of the three people who watched the NHL All Star Game this year, the Pacific Division wore white helmets, white jerseys and white pants. Would the Maple Leafs wear white pants as well?
Cue the Magic 8 ball. The answer is…
decidedly "YES."
Here's a look at the FULL uniform (which, disappointingly, includes black skates). I mean, if you're going to go full white, you go full white:
The only color besides white is Maple Leaf blue, which is present on the collar, as well as two bold stripes across the chest and sleeves, but it does not appear to continue across the back (amazingly not a single photo of the uniform shows more than a glimpse of the back). The pants also have a single blue stripe on each side, and a couple of "slit stripes" zippers on the inside of the pant leg. Socks are mostly white with two blue strips. That's it.
Before we get into the little do-dads that adidas gave these unis, I need to first go on record as saying that…while I STILL need to see this in action and on the ice…I think I love it.
Which is odd, because I hated the Kings and the Pacific Division uniforms. But for some reason, if there was ever a team to pull off an all-white look on ice, it would be the Leafs.
Let's take a look at the features…
First off, the design pays tribute to the Royal Canadian Navy. On the neckline are the words "Ready, Aye, Ready," the motto of the Royal Canadian Navy.
I have no problem with this, even though no one will see it, since it will be hidden from view during play. Of course, if you drop $300 on a jersey, you'll see it too. The Leafs current motto is "Honour Pride Courage" which has been put on the blue sleeve stripe in what appears to be gray. The motto was inspired by Hockey Hall of Famer Conn Smythe. It appears on the top stripe on the left sleeve of the jersey:
This of course is barely visible from two feet away. No one will be able to read it from any sort of distance. But it's not a bad saying and it doesn't detract from the uni in any way (fortunately).
I mentioned above there are no photos of the uniform back — the closest we come is this shot of the player NOB and number — but judging from this, it looks like the front and sleeve stripes do not wrap fully around. NOB & number are both in blue:
Many of the Stadium Series uniforms of recent vintage have had gigantic TV numbers. It looks like the Maple Leafs have not quite gone this route (though they are plenty big):
The Maple Leafs themselves put together a webpage describing the uniform (with the requisite corporate speak). Some gems include this, which helps explain the language on the collar:
True to its motto "Ready, Aye, Ready", the sailors of the Royal Canadian Navy stand always ready to defend Canada and proudly safeguard its interests and values whether at home or abroad.

It embodies the RCN motto "Ready Aye Ready" and the RCN mission of being Ready to Help, Ready to Lead, Ready to Fight.
There is some decent information on that page about the Canadian Navy, which you might want to peruse.
On the right sleeve of the jersey, between the stripes, is the Stadium Series logo for this game:
Interestingly, this will be the first time the team will wear white sweaters for an outdoor game. "Not only will the Maple Leafs wear white sweaters for the first time in an outdoor game, they will also wear white helmets, socks, gloves and pants. For the first time in club history we will wear the traditional home white badge on the white road sweater."
And that badge (or logo) is a beaut. It's probably my favorite part of the whole uniform:
Here's how the whole jersey looks. Damn I love this:
The Washington Capitals will play host to the Toronto Maple Leafs for a regular season outdoor matchup at the Navy-Marine Corps Memorial Stadium in Annapolis, Maryland, on March 3, 2018. This is the reason adidas has gone all in on the Royal Canadian Navy imagery and verbiage. The Capitals have already unveiled their Stadium Series uniforms, which Paul covered about a month ago. So far, it seems the Leafs have the edge in the uni-battle. We'll see when they're both on the ice.
It will be interesting, to say the least, if this outdoor game features snow. As we've seen recently, snow games can camouflage teams wearing all white uniforms. But with white ice, it could be even *more* camouflage-ier.
It probably won't matter too much to the players, who should be close enough to each other to not lose sight of teammates (or opponents). On TV, and in the stands, it could be another story. It's a 8:00 pm start, to the glare of the sun won't be an issue. Let's hope it's a beautiful evening.
I have yet to like an NHL uniform where a team has worn white pants — but I may be in love with this one. It will be interesting to see, for sure, and something we're not used to seeing. But maybe this one will be one for the ages. If only they'd worn white skates. (OK, maybe not.)
Your thoughts?
.

.
Two quick reminders from Paul: Hi there. In case you missed it on Friday, I have a new ESPN piece that looks back at notable moments in Winter Olympics uniform history. Check it out here.
Also, on the Naming Wrongs front: Our L.A. Coliseum shirts, which were originally available in Rams and USC color schemes, are now available in silver and black. You can see all of them here.
We now return you to your regularly scheduled Phil-tacular.
.

.
Your Olympic Schedule for…
SUNDAY, FEBRUARY 11 (DAY 2) (all times eastern)
NBC
• 3-6 PM ET: Men's Speed Skating – 5,000m Gold Medal Final; Men's Biathlon – 10km Sprint Gold Medal Final; Men's Cross Country – Skiathlon Gold Medal Final
• 7-11 PM ET: Figure Skating – Team Event Gold Medal Final (LIVE); Men's Free Skate; Ladies' Free Skate; Ice Dancing Free Dance; Women's Alpine Skiing – Giant Slalom Competition (LIVE); Women's Freestyle Skiing – Moguls Gold Medal Final; Women's Snowboard – Slopestyle Gold Medal Final; Men's Luge – Singles Gold Medal Final Runs
• 11:35 PM-1 AM ET: Women's Alpine Skiing – Giant Slalom Gold Medal Final (LIVE); Women's Snowboarding – Halfpipe Competition (LIVE)
• 10 PM-2 AM PT: Primetime Encore
• 1-4:30 AM ET: Primetime Encore
• 2-4:30 AM PT: Primetime Encore 2
NBCSN
• 2:40-5 AM ET: Women's Ice Hockey – U.S. vs. Finland (LIVE)
• 5-9 AM ET: Men's Biathlon – 10km Sprint Gold Medal Final (LIVE); Men's Speed Skating – 5,000m Gold Medal Final; Men's Cross Country – Skiathlon Gold Medal Final
• 1:30-5:30 PM ET: Mixed Doubles Curling – Tiebreaker; Men's Luge – Singles Gold Medal Final Runs; Medal Ceremonies
• 5:30-8 PM ET: Olympic Ice; Men's Biathlon – 10km Sprint Gold Medal Final
• 8-11:30 PM ET: Women's Snowboarding – Slopestyle Gold Medal Final (LIVE); Mixed Doubles Curling – Semifinal
• 11:30 PM-2:40 AM ET: Mixed Doubles Curling – Semifinal (replay); Men's Speed Skating – 5,000m Gold Medal Final
USA
• 7-9:30 AM ET: Women's Ice Hockey – Canada vs. Olympic Athletes from Russia (LIVE)
.

.
Uni Watch News Ticker
By Phil

Baseball News: Former Pittsburgh Pirate and new San Francisco Giant Andrew McCutchen says he's a fan of the Giants uniforms. He likes the "tint" (color) of them. … This article isn't new, but it was in response to a question on the Twitter (from Bruce Menard) and it addresses the perennial question of winter: "Why do pitchers and catchers report early for Spring Training?" … And what prompted the question? Why this gorgeous shot of Roy Campanella at Spring Training (also from Bruce). … If you've never had the pleasure of seeing a Satchel Paige windup prior to throwing a pitch, now you have (also from Bruce). … I'm not sure how much of a baseball fan Bob Dylan is, but here is a photo of him standing in a convenience store, reading a USA Today Baseball Weekly (from Beauty of a Game). … I think we've seen this before, but just in case: This Instagram video shows Carlos Beltran hitting a home run batting left handed while wearing a right handed batter's helmet (from Eric Hoey). … "A few weeks back you had a great column about gridirons on a diamond," writes Dave Olmstead. "I raise you a softball diamond on an indoor gridiron. Watching some college softball on the ESPN app and this is South Dakota State vs Northern Iowa." … "I go to high school at Central High School in Phenix City, Alabama. Our sports mascot is the Red Devils, and I am part of the baseball team there" says Samuel Barrett. "Our current uniforms look very similar to the Dodgers' home unis , but this season, we are getting a pleasant addition-custom team socks! They aren't stirrups, but maybe I can convince our coaches to get those next year. I have also attatched a picture of me wearing the black ones. I have even taught a few of my teammates how to blouse their pants, and they have then taught others, so I feel really good about where our team is going aesthetically." Nice job — I was going to compliment you on superior blousing!

NFL News: Check out this wonderful vintage helmet ad (from Michael Princip: "Look at the crown on this vintage lid. 1932 Spalding RJ helmet. …no matter how many mean tricks the depression may have played on your budget." .. Pretty cool photo here of the Miami Dolphins helmet cart from Super Bowl VI. Note the different versions of the logo on the helmet cart and on the cheerleaders (from Bob Gassel).

College Football News: Does anyone remember the old Yankee Conference in College Football? If you don't, they sure had some nice helmets (from danny). … Bronco Mendenhall said back in the fall that UVA would have new uniforms for the 2018 season. They may have leaked on Saturday.

Hockey News: In what has become an annual tradition, the Quad City Mallards invited the community to paint the names of loved ones affected by cancer in the ice, as a part of their "Pink in the Rink" anti-cancer initiative (from Dan Pfeifer). … I'm not sure if this is real or a goof, but either way it's pretty damn funny (from several tweeters). I mean #69 and "McBackup"? Sounds legit (h/t to Al N. Kreit for the Creamer board article). … Former Tampa Bay Lightning captain Vincent Lecavalier had his jersey retired yesterday. Here's a gallery of photos from the ceremony. … I bet even Jimmer Vilk doesn't like the jerseys on the Tulsa players (from Nick).

NBA News: This is pretty cool. Someone on Imgur designed an NBA All Star Game Logo for each NBA city. You can see each one individually (scroll down) here. From our own Mike Chamernik. … The Erie BayHawks, NBA G League affiliate of the Atlanta Hawks Basketball Club, announced yesterday that they will be renamed the "Erie Pepperoni Balls" for their home game on March 9th against the Maine Red Claws (from Joey Robertson).

College Hoops News: The West Virginia Mountaineers wore blue at home yesterday, making their game versus the Oklahoma State Cowboys a blue vs. orange color vs. color game (from Andrew Cosentino). … Also from Andrew, the University of Maryland Terrapins had a "Gold Rush" game and wore gold at home, making their game against Northwestern a gold vs. gray color vs. color GFGS game. … TCU men's basketball honored Texas guard Andrew Jones with special warm-up jerseys prior to the showdown between the Horned Frogs and Longhorns in Fort Worth on Saturday. … Georgetown and Seton Hall engaged in a color vs. color gray game yesterday — also note that four of the five G-town players have rolled their waistbands to make for a black band (from bryanwdc). … ESPN showed the ACC Bracketology, but accidentally displayed the Big XII logo (from Andrew Cosentino). … From Lou Henson to Brad Underwood: The orange blazer on Illini coaches carries mystique and history (from Jorge Cruz).

Soccer News: This week the latest batch of jerseys were released ahead of the 2018 World Cup. And there were some absolute beauties. Here's a look at a bunch of them. … Wes Sparkmon notes, it's "Hard to get a clear shot, but @NashvilleSC debuts their gold kits after fan vote."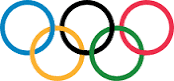 Olympics News: It seems as though everyone wanted to rate the USA's Opening Ceremony garb. … Also popular was grading all the nations' outfits. … There is always the lookback at the worst ever Olympic outfits. … Here's a cool one from Wade Heidt: "Similar to the faux flannel and denim worn by the US in 2010, the Canadian Freestyle Snowboard Team jackets are faux hand-knit sweaters." … Here's a fantastic painting of a South Korean luger, done by artist Andy Brown. … U.S. luger Tucker West got his start on a track his father Brett built for him in their backyard. Here are additional photos and video (from Kary Klismet). … "Is the uni-verse interested in Olympic medal design?" asks Kary Klismet. I certainly am! Here are some great links featuring photos, production specs, design history, and actual monetary value of this year's medals. And speaking of medals, the ones from the 2016 Summer Olympics in Rio are reportedly falling apart. Yikes!" … Due to their doping sanctions, Russian athletes cleared of cheating are allowed to compete, but they march under the Olympic flag and must compete as OAR (Olympic Athlete from Russia). Their resulting hockey sweaters are really plain, having no logos or country ID (from The Goal Net). … Things that only Jimmer Vilk would notice: "Robert Johansson of Norway takes the bronze medal in Normal Hill #SkiJumping but that's a gold medal mustache!" … If you didn't already know this, the Washington Football club's Vernon Davis is a YUGE fan of curling, and he's going to cheer on Team USA at the Winter Games. Now that you know that, it gives you some context for this commercial/video (from Walter Young).

Grab Bag: In auto racing, the Stewart-Haas crew are now wearing role labels on their uniforms. TD1/14 means Truck Driver 1 on the No. 14 @rushtruckcenter team for Daytona (from ול המלאכים – @CeltThulhu). … A new Oregon golf course will offer professionally trained goats as caddies (True story), because Oregon (from John Muir). … Looks like the Youngstown State Penguins have new lax kits (from Robert Hayes).
.

.