…that Curling is a sport.
• • •
By Phil Hecken
Follow @PhilHecken

Well, kids the 2018 Winter Olympics are now underway, which means it's time for the rest of the world to remember that the wonderful sport of curling is not only back (even though it never left), but it's bigger and better than ever. That's right, in addition to the customary four-person rinks for participating nations, there is a new addition to the curling being played: Mixed Doubles. I'll have more on that in a minute.
The best news, of course, is that not only is the wonderful sport of curling back, but the Norwegian Men's Team is also back — it's the same rink (in case you're wondering, "rink" means team) that participated in 2010 and 2014 and who gained fame and fans for their pants. They're back again — and they've promised us a brand new set of pants for each match. They haven't revealed those pants yet — save for the full suit teaser (seen in today's splash). Here's another couple looks at that (for all photos you can click to enlarge).
Now, they won't wear the jackets — just the pants — but how awesome are those? Their 2010 effort was merely pedestrian in comparison (they only had one set of pants they wore for the entire Games):
They turned it up to 11 four years later (in Sochi) for the 2014 games (I'll only post one photo here)
But here's the full set of sets they wore:
They've promised to outdo that this year. I cannot wait.
They have clearly had an influence on my own curling attire (and I'd say there are at least eight pairs of pants I have that aren't pictured — some wilder than those pictured):
But enough about the fashion — I'll have a full rundown on the Norwegian Curling Team Pants at the conclusion of the games — and obviously if any other teams (like Russia did in 2014, pictured below) decide to break out crazy pants for the 2018 Olympics.
• • •
Even though the Opening Ceremony was last evening (or at least, the tape delay for us in the Western Hempsphere was last night), the curling at the Olympics has already started, with the new "Mixed Doubles" event I mentioned earlier starting on Wednesday. As the name implies, mixed doubles features a two-person rink (a man and a woman) who play a modified version of the traditional curling game. Instead of four players throwing two rocks each (for a total of eight per team per end), two players throw five rocks (one player throws the first and fifth rock, the other player throws numbers two, three and four), and two stones are "placed" on the ice. It's supposed to speed up the game and add excitement to it (as well as scoring). While Mixed Doubles is a "new" Olympic event, it's actually been played for a number of years now. It's grown on me a bit, but it will never replace the traditional curling as a "must watch" for me.
When we last looked at Olympic Curling four years ago, I had asked my buddy, curler and Canadian Mike Styczen, if he could do up a "how to" guide. I was hoping he could again do that, so you non-curlers and those with limited knowledge (but who want to watch the Games) can follow along. It's not a simple sport (certainly not as simple as it may appear); it's been said it's like a combination of chess and shuffleboard, and to an extent that's true. Like chess, you need to be able to see and plan several shots (moves) ahead. And if you think the players aren't athletes, you'd be mistaken — having now curled for many years (with four and a half years of club play), it can be quite physically taxing, especially if one is sweeping. But I'm getting ahead of myself here. Unfortunately Mike is busy with work these days, but he suggested I re-run his 2014 "how to" piece, which I will below in modified form.
This should give you a decent explainer of the basics of the game and what you can (hopefully) expect to witness during the 2018 Games.
• • •
Introduction to Curling
By Mike Styczen
Curling is a simple sport. Its not that different from shuffleboard. Each side fields two four-person rinks (teams). Each rink, throws (slides) 8 rocks per "end" of play (think of an "end" like you would an "inning" in baseball). Teams alternate turns, and each player throws (slides) two stones.
Each end starts with the "leads" (first players) alternating throws, followed by the "seconds," then the "thirds" (more commonly known as "vice-skips") and finally the "skips," who throw last.
What makes it complicated? First, its played on ice. If you've ever curled, you know how slippery ice is. The first time you curl, you feel a little like a baby penguin taking its first steps. The ice isn't like hockey ice. Instead of being smooth, its sprinkled with water between games to make a sort of "pebble" on the surface. You slide out of the footrest, called a hack, and as you throw the rock at the target set by the skip and turn it as directed by the skip, and because of the pebble it curls (hence the name) in the direction of the turn.
Curling has specialized shoes. The sliding foot (the left foot for a right handed thrower) has a Teflon sole (or a slip-on slider) and the other foot often has a grippy rubber sole. Incidentally, Asham is the leading manufacturer of curling clothing and equipment).
The game starts with a coin flip between the thirds. The winner of the flip takes the hammer first (see below), the loser picks the colour of the rocks for their team for that game.
There are a few basic shots in curling. A guard is a shot that is left in front of the house (for later rocks to be hidden behind). A takeout (as the name implies) takes out an opponent's rock. A rock that is called to be thrown into the house is called a draw. There are a couple more complicated shots like raises (moving a guard back), angle raises (back but on an angle). The most difficult shot is the freeze, where you try to just touch another rock, making it very hard to remove later.
Curlers who aren't throwing or skipping carry brooms. Sweeping in front of the moving stones heats the ice up and make the rock travel farther and straighter on its way down the sheet of ice of ice. Until recently the brooms resembled ordinary household cornbrooms. Brooms (or brushes) now have synthetic heads and are both more efficient at heating up the ice and don't require as much work on the part of the sweeper.
As mentioned, to throw the stone, one pushes off a rubber footrest called a hack, in a motion that generally resembles that of throwing a bowling ball. To throw a good rock you have to have the weight and the line perfect — if either the weight or line is wrong, bad things happen. Its sort of like putting — you need to figure out the line to the cup and how hard to hit it, and get both right, to sink the putt. The skip and the thrower watch the line and weight carefully and call the sweepers on or off depending on what's happening with the rock.
In the 1980s, elite curling developed into what was called a "peel" game. Teams would take turns hitting or peeling each others rocks, hoping to blank each end and win a thrilling 1-0 game with a single in the tenth end. As a result, the "free guard zone" rule was brought in — the first four rocks of an end (two from each team), if thrown as guards, cannot be taken out until the fifth rock is thrown. This resulted in an increase in the number of guards in front of the house and much more strategic curling.
Scoring is relatively simple. A team receives one point for each of their rocks that are within the house and are closer to the button (the eye of the bullseye) than any of the opposition's stones. For example, one yellow. Only one team can score points in an end. In theory, it is possible to score up to eight points in an end. That however, is rarer than a hole-in-one or a 300 game in bowling. Usually, there are anywhere from no points (called a "blank end") to one point to two or more points in an end. If two rocks are too close to call for scoring purposes, a measuring device is used to determine which is closer.
Last rock in an end is a huge advantage — known as the hammer and usually shown on the scoreboard. You want to get two points in that end. Getting only one point when you have the hammer (or "last rock") is a failure, and frequently a team with the hammer will blank the end to avoid taking only a single point. If the end is blanked, then the same team retains last rock in the succeeding end. A full game consists of ten ends and the team with the most points at the end of the game is the winner!
One of the hallmarks of curling is sportsmanship. Players shake hands before and after the game, players call fouls on themselves, congratulate each other on good shots, and are expected to conceded a game that has gotten out of hand without playing the full ten ends.
Curling has been played in North America for at least 200 years, but has only been in the Olympics since 1998.
The Olympic tournament (or bonspiel) is set up like most bonspiels. Ten teams play a full round robin, the top 4 teams then advance to single-knockout playoffs. There's a separate mens' and womens' bonspiel.
The sport took off in Vancouver. Its an exciting, strategic game, its easy to learn and follow. And maybe more than any Olympic sport, it looks like something you or I could do. Not to minimize the training the Olympic curlers do (they work out and practice as much as any other Olympians), but the athletes look more like you and I than most of the other Olympic athletes. And you get to see some incredible shots.
• • •
Thanks (again) Mike! For an additional explainer and more on the 2018 Olympic Curling with specific times and disciplines, please click here.
For the TL;DR — the Mixed Doubles has already started and continues through February 13th. Then the (ahem) *real* curling begins, and runs from February 14th through the 24th. Since PyeongChang is located halfway around the globe (it's a 13 hour and 30 minute time difference from the Eastern Standard Time), many of the televised matches will be on tape delay. Live matches will be going on at late (or early, depending on your perspective) hours of the day. Check your schedules and prep your DVRs (and like 2014, all the matches will be available online, live). You can check the daily schedule here (you may want to save or "bookmark" that since it's updated daily).
• • •
And there you have it. If you haven't yet tried curling, you're missing out, bigly. My Brooklyn club has classes, leagues and learn-to-curl single sessions (it's located in beautiful Prospect Park) and my Long Island club also has several upcoming Open Houses & LTCs — I'll be volunteering at many of them. If you live in the NY Metro area, why don't you come check them out? Once you try this awesome sport, you'll be hooked. I guarantee it.
Curling rocks, baby.
.
.

.
.
Let The Games Begin…
Last evening, the Opening Ceremonies for the PyeongChang Olympic Games of 2018 took place. It's not hyperbole when I tell you I freakin' LOVE the Olympics (even with all its flaws, of which there are many), from the first rock of Mixed Doubles curling through the opening night festivities and all the way through to the end. When I was a kid, I couldn't WAIT for the Olympics to come around — only back then it was once every four years (both the Summer and Winter games were held in the same calendar year). Now, it's every two years.
There are approximately 92 nations competing, and something like 87 of them participated in the opening ceremonies. If you want to see EVERY nation (or at least every one that I got a photo of), you can view them below:
If you can't see that, click here or to see the full set, click here
I certainly won't review all of the 87 nations' ceremonial garb, but a few did stand out that I wanted to comment upon.
• First of all, as you can see in the splash photo, neon green seems to be this year's hot design color. Even if green (of any shade) isn't part of the flag, it seemed to be everywhere. No less than Bolivia, Bulgaria, Hungary, Ireland, Jamaica, Kenya, Slovenia, and Togo sported some degree on neon green yesterday.
• Some nations, like Uzbekistan, seemed to just want to be there, and wore about the most basic OC kit you could find:
• It was pretty freakin' cold (below freezing) for the OC, but that didn't stop the flag bearer from Tonga from, well, Tonga-ing:
Yep.
• Russia or OAR ("Olympic Athletes from Russia") were not permitted to wear their country's colors (and won't be in any events either), and have to march under the Olympic Flag due to the doping sanctions, so they must make due with 50 shades of gray. They actually looked pretty good, all things considered:
• The Dutch (Netherlands) have red white and blue for their flag colors, but always (or almost always) wear orange/black when competing internationally. I love that. I'd wear these (and I'm pretty sure Jimmer Vilk would too):
.
• The Nigerian delegation absolutely KILLED it in green and white:
• Does Kyrgyzstan have the coolest flag or what? And how about them hats?
• Oh, Canada!
• Japan eschewed the neon green route, making a fork at the neon orange road instead:
• Andorra appear to have opened up to a page on the J. Crew catalog and said, "THIS" (I'd wear those sweaters in a heartbeat):
• And penultimately, would you expect the delegation from Bermuda to wear anything but Bermuda shorts?
• America.
Everyone thought the suede gloves with the tassles would look stupid. They did of course (especially when you're holding a selfie stick), but now I suddenly want a pair. And I wouldn't pay for this jacket or sweater, but I'd wear them.
I didn't think the US of A looked bad at all. Especially when you consider some of the getups we've worn in the past.
.
.

.
.
Your Olympic Schedule for…
Saturday, Feb. 10 (all times Eastern)
NBC
• 3-6 p.m. Men's snowboarding, slopestyle; short-track speedskating, men's 1,500-meter gold; men's ski jumping normal hill gold; men's luge, singles
• 8-11 p.m. Figure skating, team event, ice dancing and women's short programs (LIVE); men's downhill gold
• 11:30 p.m.-12:30 a.m. Figure skating, team event, pairs free skate (LIVE)
NBCSN
• 2-5 a.m. Women's cross-country, skiathlon gold (LIVE); mixed doubles curling, U.S.-China
• 5-7:35 a.m. Men's short-track speedskating, 1,500 gold (LIVE)
• 7:35-11:30 a.m. Men's ski jumping, normal hill gold (LIVE); men's snowboarding, slopestyle
• 11:30 a.m.-1 p.m. Men's luge, singles
• 1-5 p.m. Women's speedskating, 3,000 gold; women's biathlon, 7.5km sprint gold; mixed doubles curling, U.S.-Norway
• 7-9:45 p.m. Men's snowboarding, slopestyle gold (LIVE)
• 9:45 p.m.-1:30 a.m. Mixed doubles curling, U.S.-Finland; women's snowboarding, slopestyle (LIVE)
• 1:30-2:40 a.m. Mixed doubles curling, Canada-South Korea
USA
• 7-9:30 a.m. Women's hockey, Switzerland-Koreas (LIVE)
.
.

.
.
Two quick reminders from Paul: Hi there. In case you missed it on Friday, I have a new ESPN piece that looks back at notable moments in Winter Olympics uniform history. Check it out here.
Also, on the Naming Wrongs front: Our L.A. Coliseum shirts, which were originally available in Rams and USC color schemes, are now available in silver and black. You can see all of them here.
We now return you to your regularly scheduled Phil-tacular.
.
.

.
.
The Ticker
By Anthony Emerson

Baseball News: Reader Karl Brunjes wants help identifying this logo from an old photograph. Karl thinks that it was a team based on the east coast and was active until the 1950s. Anyone? … On June 21, the Fresno Grizzlies will have a Coming to America-themed promotion, and will "rebrand" as the "Zamunda Lions" (from Cody Barker). … We might've seen this before, but just in case: LSU softball has a Bengals-esque design for their batting helmets (from Chad Kollas). … Southwestern University has launched their new baseball unis.

NFL News: Twitter user @MDBChicago grabbed some stillframes from a game in which Walter Payton switches helmets with Willie McClendon and promptly scores a touchdown. Excellent find. … An Eagles fan has already gotten a tattoo of Jason Kelce in his Super Bowl parade attire (from Kary Klismet). … While watching an episode of A Football Life, Brad Eenhuis noticed Don Shula wearing what appears to be a rubber or plastic baseball cap in the rain while coaching the Baltimore Colts. Or is it just soaked fabric?

Hockey News: The North Bay Battalion of the OHL threw it back to the old North Bay Centennials the other night (from Wade Heidt). … Nike has provided the USA hockey team with custom shoes (from @TheGoalNet45). … During the other night's Avalanche-Blues game, Gabriel Landeskog nearly took Brayden Schenn's sweater off during an opening face off fight. … Robert Morris University wore "Workman" nameplates during warm-ups last night to show support for former assistant coach Mark Workman, who is fighting cancer (from Alan Saunders). … The Orlando Solar Bears brought back the 90s-Magic-inspired sweaters from a few months ago last night (from Jesse Liebman). … Marvel Night in the ECHL again: Here's how the Tulsa Oilers and Cincinnati Cyclones looked.

NBA/College Hoops News: Recently-acquired Suns guard Elfrid Payton will wear No. 2, becoming the third point guard to wear the number for Phoenix this season, following the since-departed Eric Bledsoe and Isaiah Canaan (thanks to Mike Chamernik for directing that tweet our way). … Everyone knows the Celtics wore Italian flag-themed jerseys during their 2007-08 preseason in Rome. But did you know the Sixers wore jerseys based on Catalan flag during their preseason in Barcelona the year before? (Excellent find by @Vincecarter1510). … Yesterday's New York Post backpage featured the old Knicks logo but the new Cavs logo. Strange (from David Smolowitz). … The Heat sold Dwyane Wade jerseys to over 100 countries in the first 15 hours following his return to Miami. Crazy (from Steve Clarke). … A limited number of these art prints were sold at last nights Timberwolves-Bulls game (from @TheArcherMW). … The NBA All-Star Celebrity Game unis were released last night. The Celebs will participate on either Team Lakers or Team Clippers (thanks, Phil).

NBA/College Hoops News: The Chicago Tribune has a great article on the history of the orange blazer worn by Illinois' head basketball coach (from @mrmichael21 and Jeff Ash). … UNC and Miami women went color-vs-color last Sunday (from James Gilbert). … Also from James: Every year, The Daily Tar Heel and Duke Chronicle have a bet where the losing team's masthead is changed to the winning team's color. So, here's the Chronicle in Carolina blue. … I think we've seen this before, but just in case: a Kentucky player checked into a 2001 game wearing a backwards jersey (from Mike Chamernik).

Soccer News: The Montreal Impact have launched their new kits (from @Dante_X). … Oh man, check out this awesome New York Generals jacket! (from @GoodSeatsStill). … Milan-based rapper and Puma spokesman Ernia is teasing a potential kit deal between the German sportswear company and AC Milan. Milan is currently outfitted by Adidas.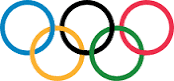 Olympics News: The Washington Post had their "least fashionable employees" review some Olympic uniforms (from Tommy Turner). … USA speed skaters have a design feature in an, ahem, interesting place. A little digging shows that thigh design actually serves an important purpose (thanks, Phil). … United Airlines is continuing with the "athletes as superheroes" trope (blame goes to Kary Klismet for bringing this to us). … The manufacturer of the Finnish curling team's uniforms has pretty much the perfect name (excellent spot from Burrill Strong). … The Internet thinks US curler Matt Hamilton looks like Super Mario (from Kary Klismet). … Not uni related, but a Korean curler took a pretty nasty fall against Norway. You gotta watch those rocks, Norway! (from @makatski).

Grab Bag: Lids is now offering The College of William & Mary's pep band has a new logo that I think Paul will very much dig (from James Gilbert). … NC State wrestling went with throwback singlets against UNC last night (from ACC_Tracker). … Lids is now selling facsimiles of jerseys worn in sports movies, though movies that used officially licensed teams (like, for example, Major League and Cleveland) are unlicensed. Also, inexplicably, Rod Smart's "HE HATE ME" jersey is listed with the movie jerseys (from Matt Shevin). … The FIVB (that's Fédération Internationale de Volleyball) has a new logo for their Volleyball Nations League (from Jeremy Brahm).
.
.

.
.