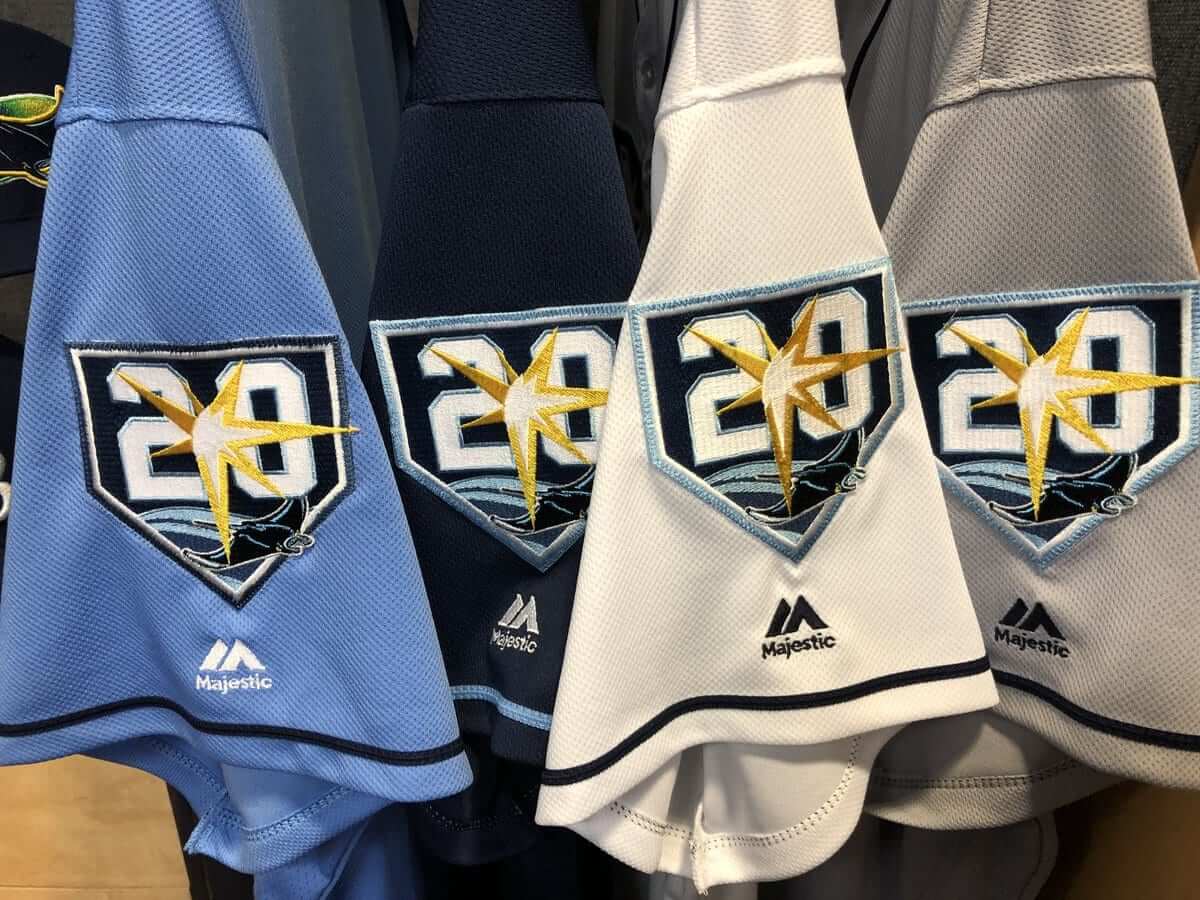 For all photos, click to enlarge
Another day, another Florida-based MLB team announcing its anniversary plans. On Tuesday it was the Marlins, and yesterday it was the Rays, who are marking the franchise's 20th anniversary this season.
They'll begin by wearing a 20th-anniversary sleeve patch on all of their jerseys (see above). This isn't a surprise, as the patch had already leaked via video game screen shots and the logo had been been hung on a banner at the Trop on Monday. Can't say I'm nuts about the design — the sunburst and the numerals don't gel very well. Also, take a closer look at the sunburst by itself. Why do the white points extend into the yellow point on the right side of the logo but not on the left? That inconsistency bugs me. I'd never really thought about it before, but it somehow sticks out more on the anniversary logo. Hmmmmm.
The Rays will also wear 1998 Devil Rays throwbacks for four games. The dates are March 31 (20 years to the day after the franchise's first game), June 9, June 23, and Sept. 8.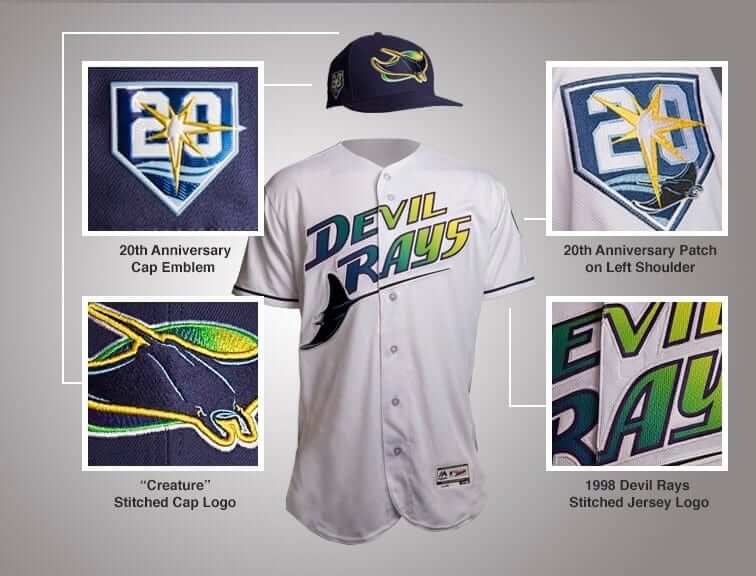 Look closely at that graphic — the cap looks navy, not black, right? That's because they've created a hybrid cap featuring the old devil ray logo and the current navy background: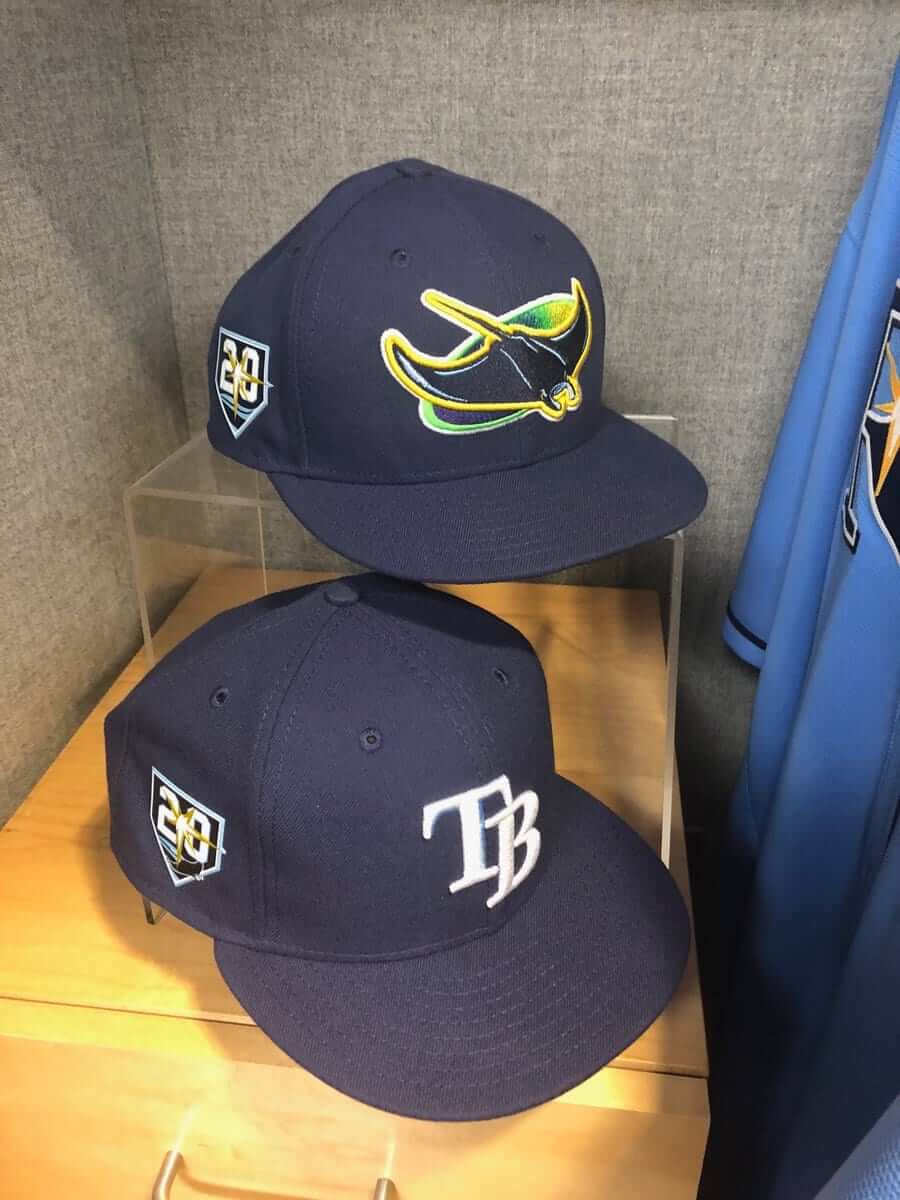 I'm puzzled by this. It's one thing to create a navy hybrid cap to use as an alternate this season, but why would you want to use that with the throwback? I figured it must be a mistake, so I called the team, where a media rep confirmed that the navy hybrid design will only be worn for the four throwback games (although I wouldn't be surprised if it shows up on the field more often than that, if only because teams tend to change things up and color outside the lines quite a bit these days).
So they're pairing a historically accurate jersey with a historically inaccurate cap. Weird! And just to be clear, I think they've created a very nice cap. I just don't understand why it's going to be worn with a 1998 jersey.
• • • • •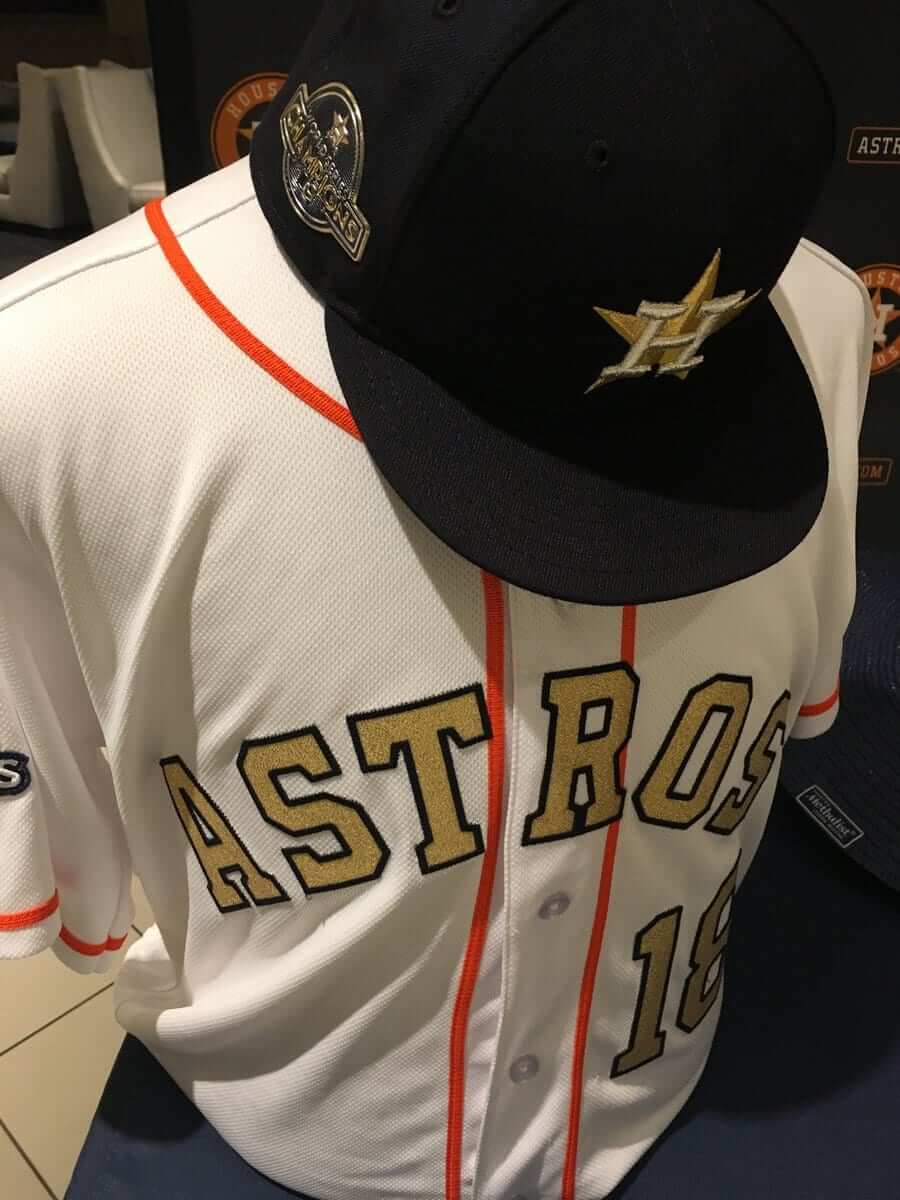 For all photos, click to enlarge
And speaking of MLB…: Recent World Series champs have waited until fairly close to Opening Day before unveiling their gold-accented championship uniforms, but the Astros aren't wasting any time. Yesterday they revealed the combo shown above, which will be worn for their first two home games — April 2 and 3.
This is one of the better-looking gold-trimmed unis we've seen, since gold is a relatively close cousin to orange. Nicely done.
• • • • •
The Ticker
By Paul

'Skins Watch: Ryan RedCorn, a Native American comedian, created a graphic to celebrate the demise of Chief Wahoo (from Kary Klismet). … In case you missed it a few days ago, Jim Thome says he wants the block-C on his Hall of Fame plaque because "it's the right thing to do" (from @AjenkinsCLE).

Baseball News: Cardinals rookies had temporary numbers taped to their backs during spring training in 1938. … New 25th-season logo for the New Orleans BabyCakes. "Nice touch using the Zephyrs' old 'baseball Z' as part of the design," notes Jeremy Poursine. … Oooh, look at the cool striped collar on this 1888 uniform (from BSmile). … Expect to see Seattle Seahawks QB Russell Wilson in a Yankees uniform during spring training. … Ever notice that a lot of Cuban players have names that start with "Y"? Here's why (from Kary Klismet). … New uniforms for UCLA (from Mike Smith). … The Astros have scheduled a tequila sunrise giveaway jersey promotion for Aug. 10, so they'll likely be wearing throwbacks on that date (from @igTXSalazar). … A towing company in California uses the Twins' logo. … The Hartford Yard Goats have new lime green Sunday jerseys and will also become the Hartford Steamed Cheeseburgers for one game this season (from Nick Irving). … The Mets had newly acquired 3B Todd Frazier do a Twitter session with fans last night. Based on what he was wearing, it appears that the Nike maker's mark on the team's undershirts is changing to orange this year, instead of white (good spot by Niko Goutakolis).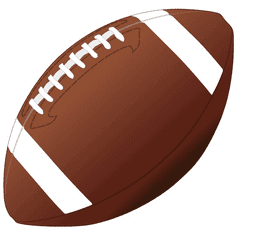 Football News: Cross-listed from the baseball section: Expect to see Seahawks QB Russell Wilson in a New York Yankees uniform during spring training. … The Jaguars have announced that Julian Suri, a pro golfer on the European Tour, is the team's new official ambassador, which presumably means he'll be wearing a lot of Jags apparel (from Jake Patterson). … Minnesota Timberwolves C Karl-Anthony Towns saluted the Eagles' Super Bowl victory on his sneakers last night (from Tyler Mason). … Pitt's new "victory lights" feature the school's retro colors (from Robert Hayes).

Hockey News: The Maple Leafs' Stadium Series jersey has reportedly leaked (thanks, Phil). … Speaking of the Leafs, the jersey that Darryl Sittler wore while recording an NHL-record 10 points in one game has resurfaced after 42 years (from James Beattie). … Pretty cool Zombie Night jerseys for the Toledo Walleye (from Mike Chamernik). … U.N. sanctions against North Korea are creating tricky situations regarding uniforms and sticks for the joint North/South Korean Olympic hockey team (NYT link). … Blackout uniforms last night for the Orlando Solar Bears (from Jesse Liebman). … "Euro style" jerseys next week for the Ontario Reign (from Kristopher Sharpe). … Also from Kristopher: The Kings wore Chinese Heritage Night warm-up jerseys last night.

Basketball News: The Federal Aviation Administration's Twitter account inadvertently triggered the Rockets' emoji to appear by using the #rockets hashtag. … Kobe Bryant says the Lakers will retire Pau Gasol's number. … Cross-listed from the NFL section: Timberwolves C Karl-Anthony Townes saluted the Philadelphia Eagles' Super Bowl victory on his sneakers last night (from Tyler Mason). … NBA buzzer-beater shots are now sponsored advertised. Douchebags (from Jim Vilk). … Those Clemson throwbacks that were mentioned in yesterday's Ticker will be worn tonight.

Soccer News: New away jersey for Sporting KC (from Ed Zelaski). … Minnesota United's new kit has leaked (from Sawyer Michaelson). … So has Nigeria's World Cup kit. … New away kit for NYC FC. … England's World Cup kits have been revealed (thanks, Phil). … Meanwhile, the British tabloid The Mirror has ranked the World Cup kits so far (thanks, Anthony). … "I co-host a soccer talk show, called The Throw-in, out of Austin, Texas," says Justin Simmons. "Recently we've started digging through our closets and been wearing some fantastic soccer jerseys to try to outdo each other for our own edition of 'Who Wore It Best?' We share on our Twitter feed before the start of every show." … The USL's Las Vegas Lights FC have unveiled their inaugural kit, and it's very Vegas-flashy. Additional views here and here (from Kody Allenson and Elijah Newsome). … Another kit leak, this time for the Colorado Rapids (from Connor Cape).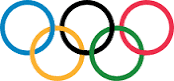 Olympics News: Russian Olympians are getting used to their neutral OAR uniforms. … Cross-listed from the hockey section: U.N. sanctions against North Korea is creating tricky situations regarding uniforms and sticks for the joint North/South Korean Olympic hockey team (NYT link). … Here's a look at some notable Olympic uniforms from the past and the famous apparel designers who created them.

Grab Bag: Here are some tips for choosing carwash uniforms. … There's some controversy over a change to the Zimbabwe Anti-Corruption agency logo. … The British Veterinary Dental Association claims that a pet products company is using its logo without permission. … Pro golfer Dustin Johnson will start wearing the Royal Bank of Canada logo on his apparel and gear starting this week (from Jeff Eisenband). … New airline logo for Lufthansa. … Last night's Final Jeopardy category was "Flag Colors," and the answer gave some team color hints (from Paul Bastia). … When I was a kid, there was a shopping plaza at the intersection of Sunrise Highway and Veterans Highway. It was called, Sun-Vet Mall. I mention this because I've just learned that Charles Edward Rogers has a Tumblr devoted to buildings, businesses, and organizations with this type of intersection-based name — Sun-Vet Mall, the Bel-Ray Restaurant (at the corner of Belmont and Racine), and so on. It's not exactly design-related, but it's niche-obsessive in a way that many Uni Watch readers will likely find satisfying. Check it out here.
• • • • •
By the time you read today's entry, I'll already be in Manhattan, where I have an early-morning appointment for a story I'm working on. So I won't be able to fix any typos or other errors that you folks spot, but Phil will do his best to fix anything that's pointed out in the comments. Go easy on him, and thanks for your patience. — Paul