@UniWatch @PhilHecken Donnie Jones just went out to punt with SWEAT PANTS on. That's made up for how bad Nick Foles has played. pic.twitter.com/lzqk1w3SGb

— Blake Fox (@tennisblake) December 31, 2017
Happy 2018! The uni-verse wrapped up the year with a hilarious moment yesterday in Philly, as Eagles punter Donnie Jones came out onto the field without realizing he was still wearing his sideline sweatpants. He suddenly recognized his mistake and removed the pants while in punt formation (see above) and then performed his duties without further incident.
In other news from around the league yesterday:
• Rare throwback-vs.-throwback game in Miami, as the Dolphins and Bills both went retro (additional photos here):
• Good-looking game in L.A., as the Rams wore their throwbacks against the Niners (additional photos here):
• The Titans wore navy blue over powder blue. According to the Gridiron Uniform Database, the last time they wore that uni combo was in 2007:
Update: As several commenters have pointed out, they wore this combo once earlier this season. My bad.
• The Chargers went mono-navy yet again. Not a good look.
• Several Patriots players suffered torn helmet logo decals.
• Not a single home team wore white.
• Here's a list of players who protested during the national anthem.
(My thanks to Blake Fox for the Donnie Jones video.)
• • • • •
Winter Classic goes 3-D: The Rangers and Sabres will face off in the annual NHL Winter Classic today, and the Buffalo players will be wearing something new — 3-D helmet wordmarks (click to enlarge):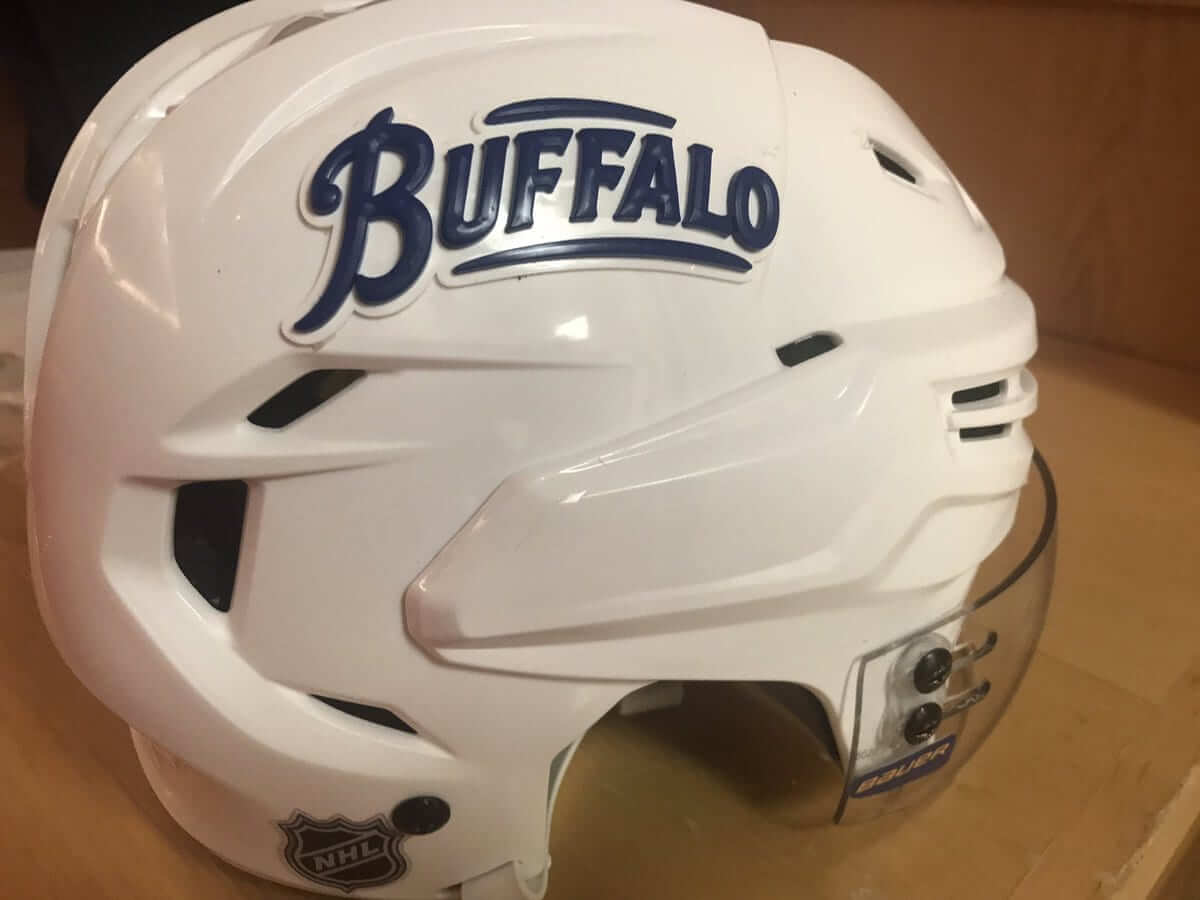 • • • • •
That's it for today. Enjoy your New Year's festivities and we'll see you back here tomorrow. Peace. — Paul