I saw the new Tonya Harding biopic, I, Tonya, a few days ago (trailer shown above). It's not bad, and there are several uni-centric sequences in the movie. Well, okay, costume-centric. Anyway, it got me thinking, and the result is a new ESPN column that should be up today. Link coming soon.
• • • • •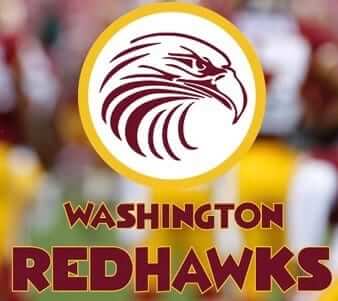 'Skins Watch: I spent about six hours in a car yesterday, plus another three at a big ESPN staff meeting, plus a few more catching up with colleagues I hadn't seen in a while, so I missed out on a fun and well-executed hoax that was unfolding about the 'Skins supposedly changing their name to Redhawks. I'm too wiped from the Bristol round-trip to explain all the details, but Deadspin has already done a good job of that, so check out their coverage. Kudos to them, and to whoever created the hoax — nicely done.
• • • • •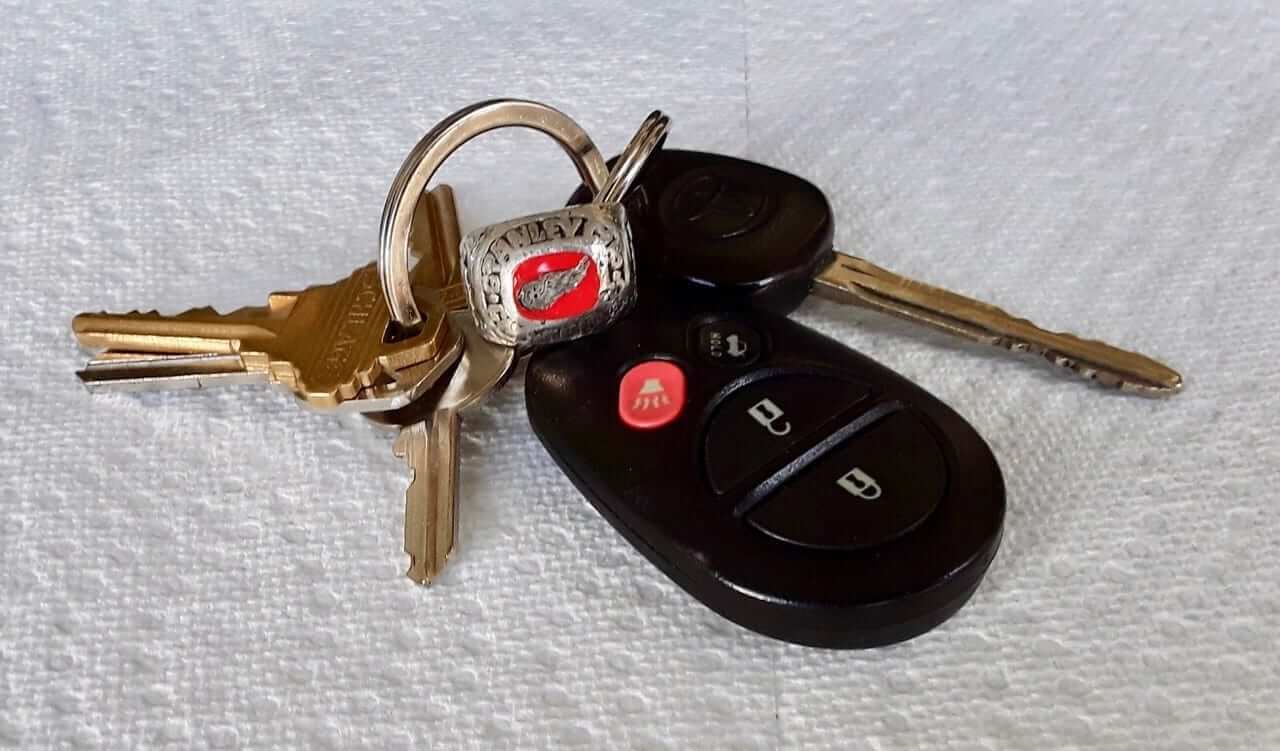 Click to enlarge
KRC update: The latest installment of Key Ring Chronicles is about a replica Detroit Red Wings championship ring. Check it out here.
• • • • •
The Ticker
By Kris Gross

Baseball News: Didn't we all see this coming? There's a new collaboration between Major League Baseball and Gucci (from Arrin Williams). … It appears Coke was a big MLB partner on the baseball winter meetings (from BSmile). … Last week we discussed a photo that showed Jim Thome wearing the American/Canadian flag helmet decal that all MLB players wore in 1991 to support the military effort in the first Gulf War. Steve Vibert recently acquired one of those decals on eBay, along with a memo from then-commish Fay Vincent explaining how it should be worn. … Newly signed Cubs P Tyler Chatwood had his contract revised after the baseball writers' association complained that it put writers in an ethically fraught position.

NFL News: The Lions will go mono-grey on Saturday (thanks Phil). … Following up on this photo of a mysterious Raiders logo sent in by Rudy Gutierrez, he came across the logo again on Ken Stabler's T-shirt. Anyone ever seen this logo? … Little-remembered fact: The Steelers wore white pants on the road in 1970 and '71 (from Brian Wulff). … The first ever draft pick by Atlanta, Tommy Nobis, passed away earlier this week, so the Falcons posted some great old photos of him (from @treyinathens). … You are not a bigger Tim Couch fan than this guy (from Mike Chamernik). … Ravens RB Alex Collins is permitted to wear a dark visor because he suffers from light-triggered migraines. Players need a medical waiver to wear dark visors because, in the case of a neck injury, medics need to be able to see a player's pupils without removing his helmet (from Cole Pessolano). … The Oilers had inconsistent number fonts and inconsistent helmet colors back in the 1970s.

College Football News: Colorado State gets new helmets for the New Mexico Bowl. Here's another look. Additionally, this article says that CSU will be getting two new alternate uniforms in the next three seasons (from Matt Stephens and Rob Montoya). … Here's how the Heart of Dallas Bowl patch will look on Utah's jersey (from Trent Knaphus). … Southern Miss will honor the 177th Armored Brigade with helmet decals during the Independence Bowl (thanks Phil). … Should we be expecting a color-on-color matchup in the Las Vegas Bowl? (From @bsuorangecrush.)

Basketball News: Wizards F Kelly Oubre Jr. wore a "Supreme" leg sleeve two nights ago but removed it after the first half. Lots of additional info here (from Tommy Turner). … The Magic wear the Nike and Disney logos on their jerseys, and G Shelvin Mack had those same two logos on his shoes last night. … The Utah Jazz Gaming Team unveiled their new logo (from Kris Ingles). … The Windy City Bulls, affiliate of the Chicago Bulls, are wearing Star Wars jerseys on Saturday night (from Steve Johnston). … Here's how UNC got its signature argyle pattern (from William Wells). … Hornets G Jeremy Lamb wore black calf sleeves for part of last night's game against the Rockets but had white tights at another point in the game (from Collin Wright).

Soccer News: Here's an article on clubs with different jersey ads at home and on the road (from Ben Armstrong). … ESPN ranked the 11 best players under 21 by Photoshopping them as Star Wars characters (from Josh Hinton). … You can vote on Lionsbridge FC's new home uniform.

Grab Bag: We got a look at the floor for the NCAA women's volleyball Final Four (thanks, Jim Vilk).
• • • • •
Tomorrow: The annual year-end reader appreciation raffle!