Blue vs. blue yesterday in Dallas, as the Cowboys wore their navy jerseys at home (!) and the Chargers wore their powder blue alternates (don't call them throwbacks, they're not). I was busy eating and socializing, so I didn't see any of the game. Was the blue-fest annoying? Was there enough contrast between the two teams? Lots of additional photos here.
In other NFL action from yesterday, the Lions wore their throwbacks against the Vikings (additional photos here):
In the night game, the Giants added retro visor tabs for their game in Washington (click to enlarge):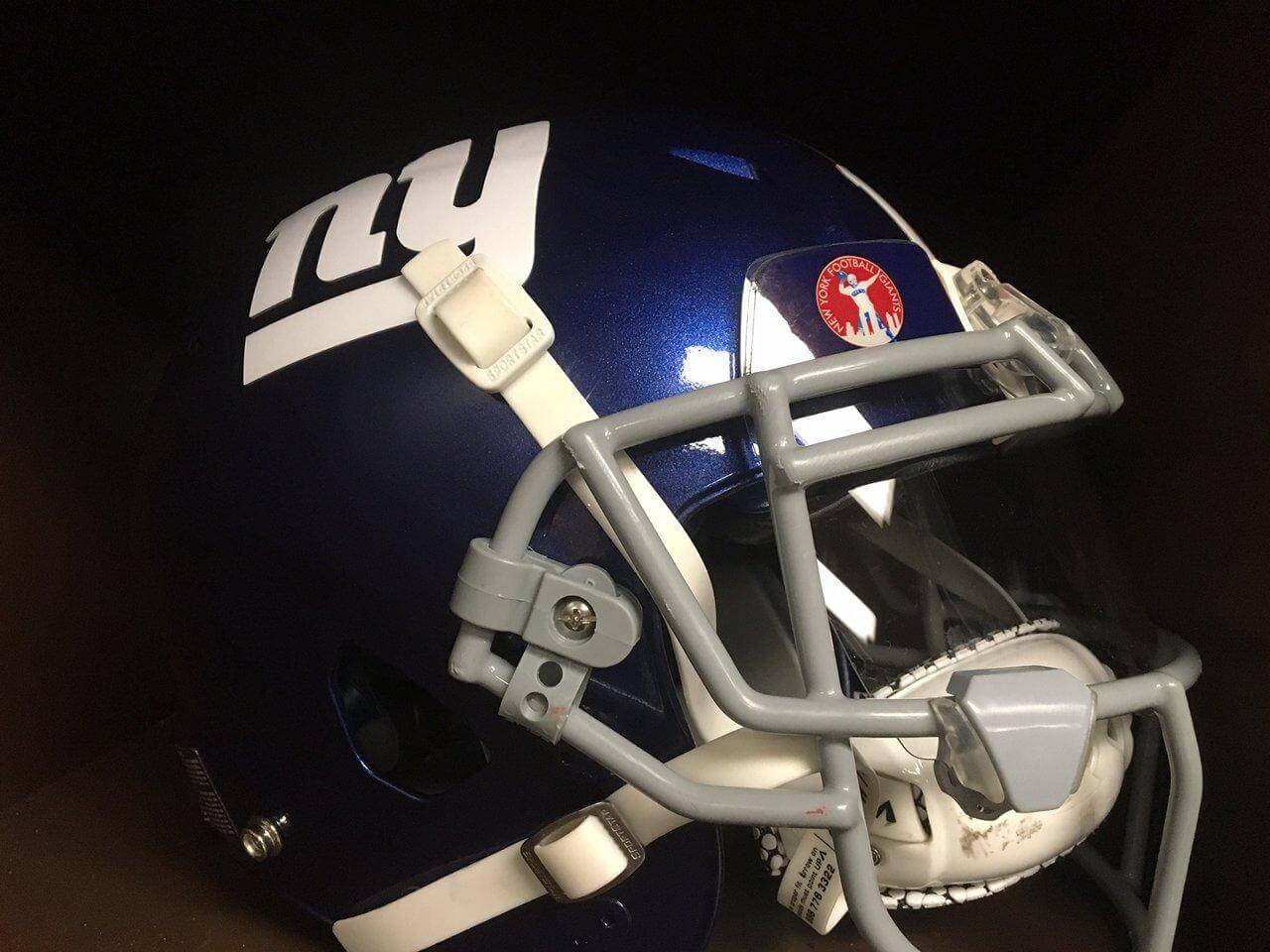 Sorry, I couldn't find a game photo showing the visor tabs.
• • • • •
ESPN reminder: In case you missed it during the Thanksgiving shuffle, my latest ESPN column tells the lost story of how the Vikings' original uniforms were created. Check it out here.
• • • • •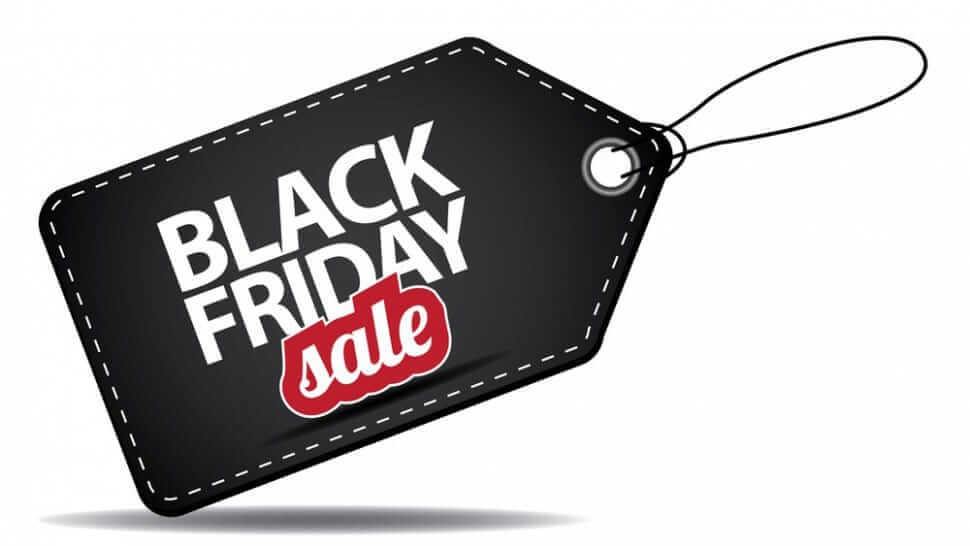 The spirit of the holiday: Today is Black Friday, when the entire world is trying to sell you a bunch of crap that you don't really need. But here at Uni Watch, we have a different approach: We're trying to sell you something really cool that you don't really need.
Here's the deal: Remember the shirt we did for this year's Purp Walk? We had a lot of requests to do a similar design in Uni Watch colors. So Bryan Molloy, who designed the purple shirt, has come up with a green-based version — but with a few twists.
As you may recall, the crest on the Purp Walk shirt was based on the logo of the New York Athletic Club: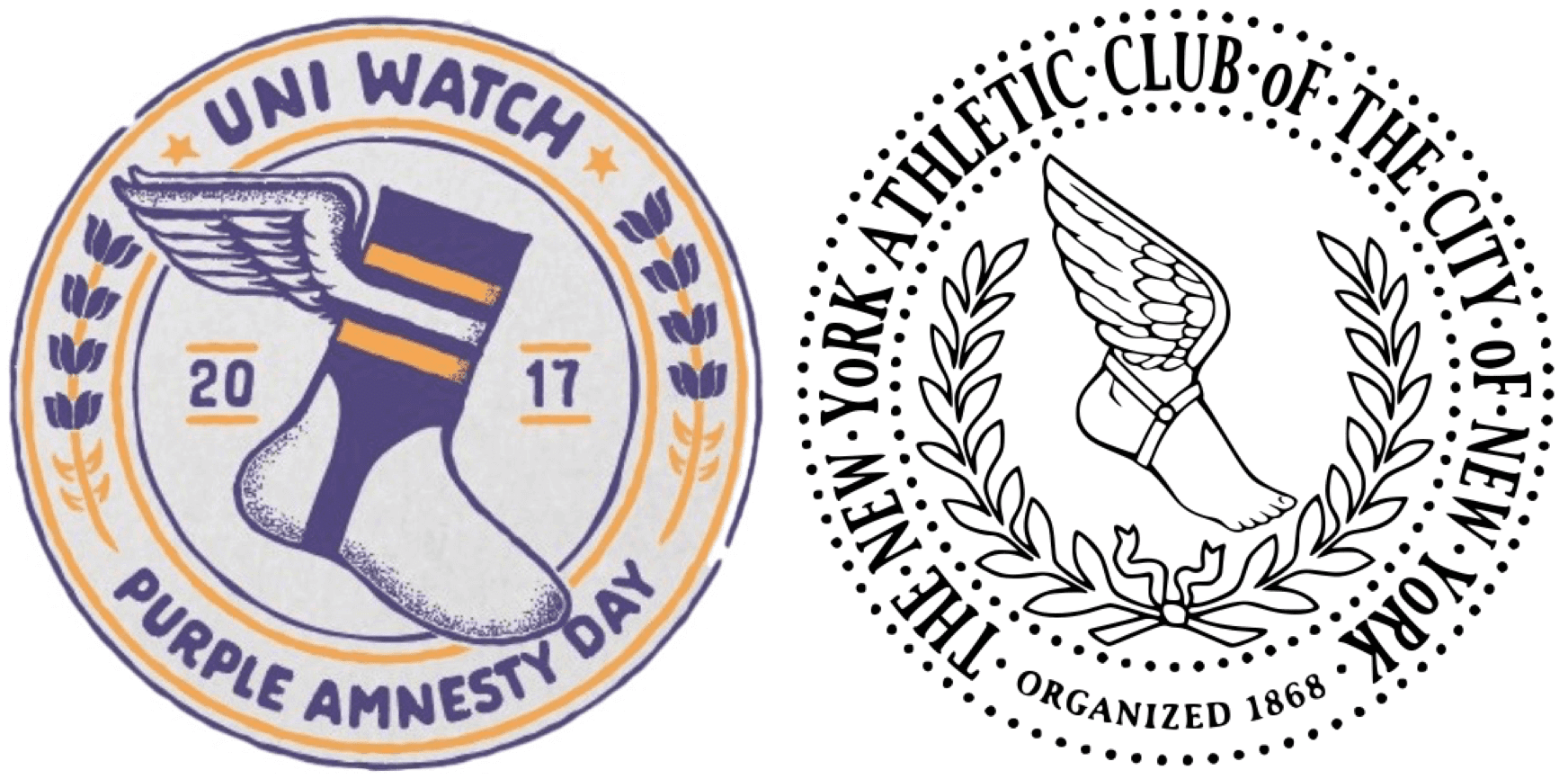 Bryan has now taken that concept a step further. He's envisioned a Uni Watch Aesthetic Club (UWAC), whose members will get to wear this shirt (click to enlarge):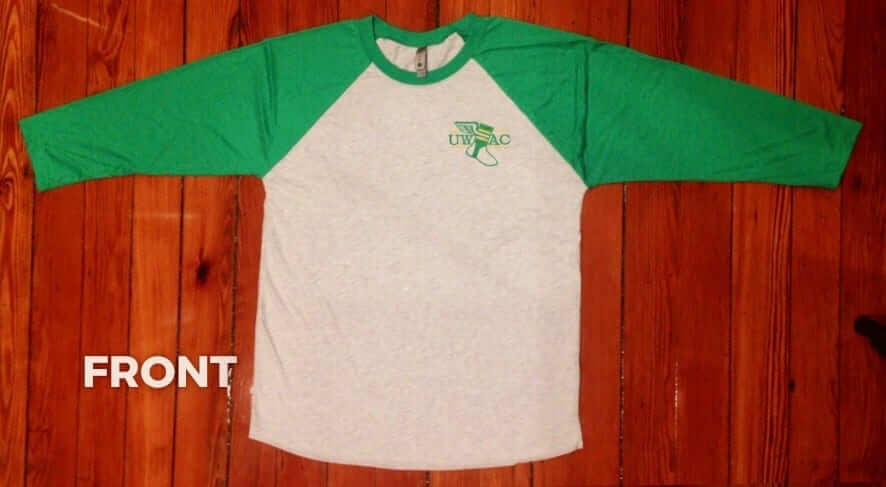 That's the front of the shirt, with small-ish logo on the upper-left chest. The back has the full UWAC crest: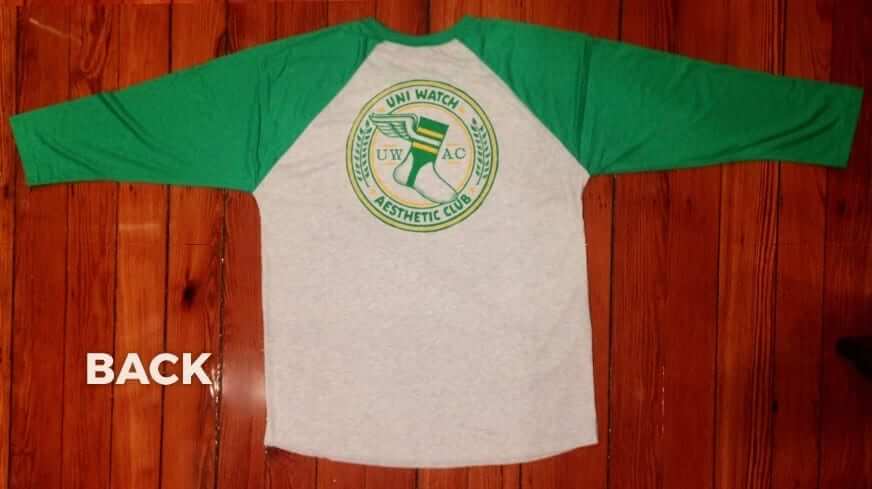 The Purp Walk shirt had lots of bells and whistles, and this one does as well, starting with a hangtag that will be affixed to your shirt with green-and-white striped string (click to enlarge):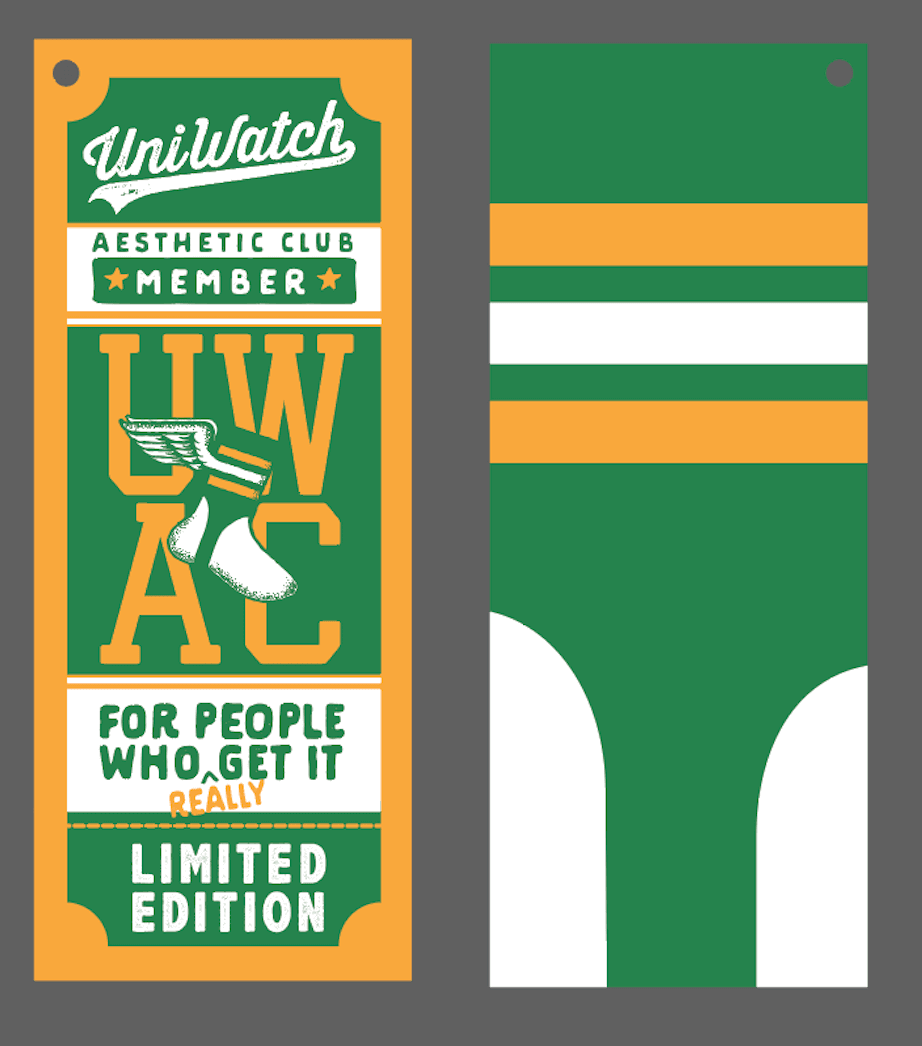 And just like the Purp Walk shirt, this one comes with a sticker: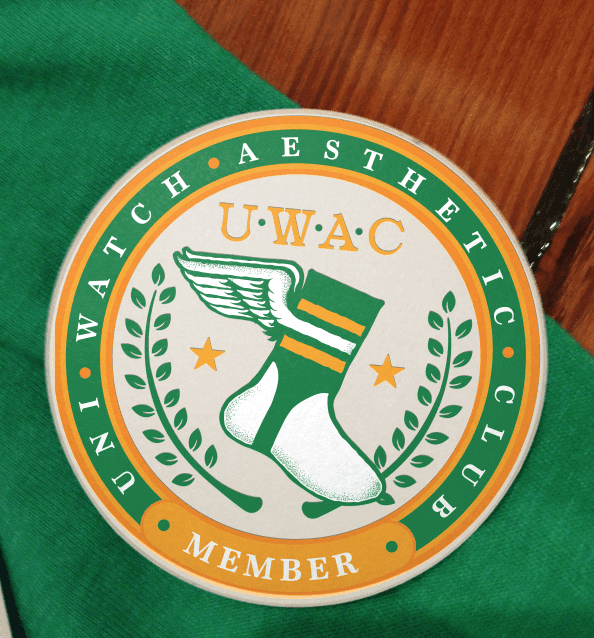 In addition, the first 40 people to order will get this UWAC magnet: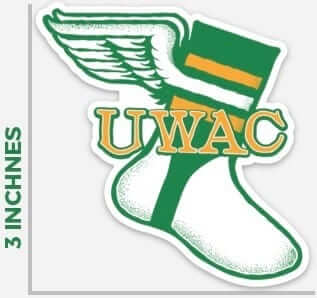 And the whole shebang will be shipped in a custom-printed UWAC mailer (click to enlarge):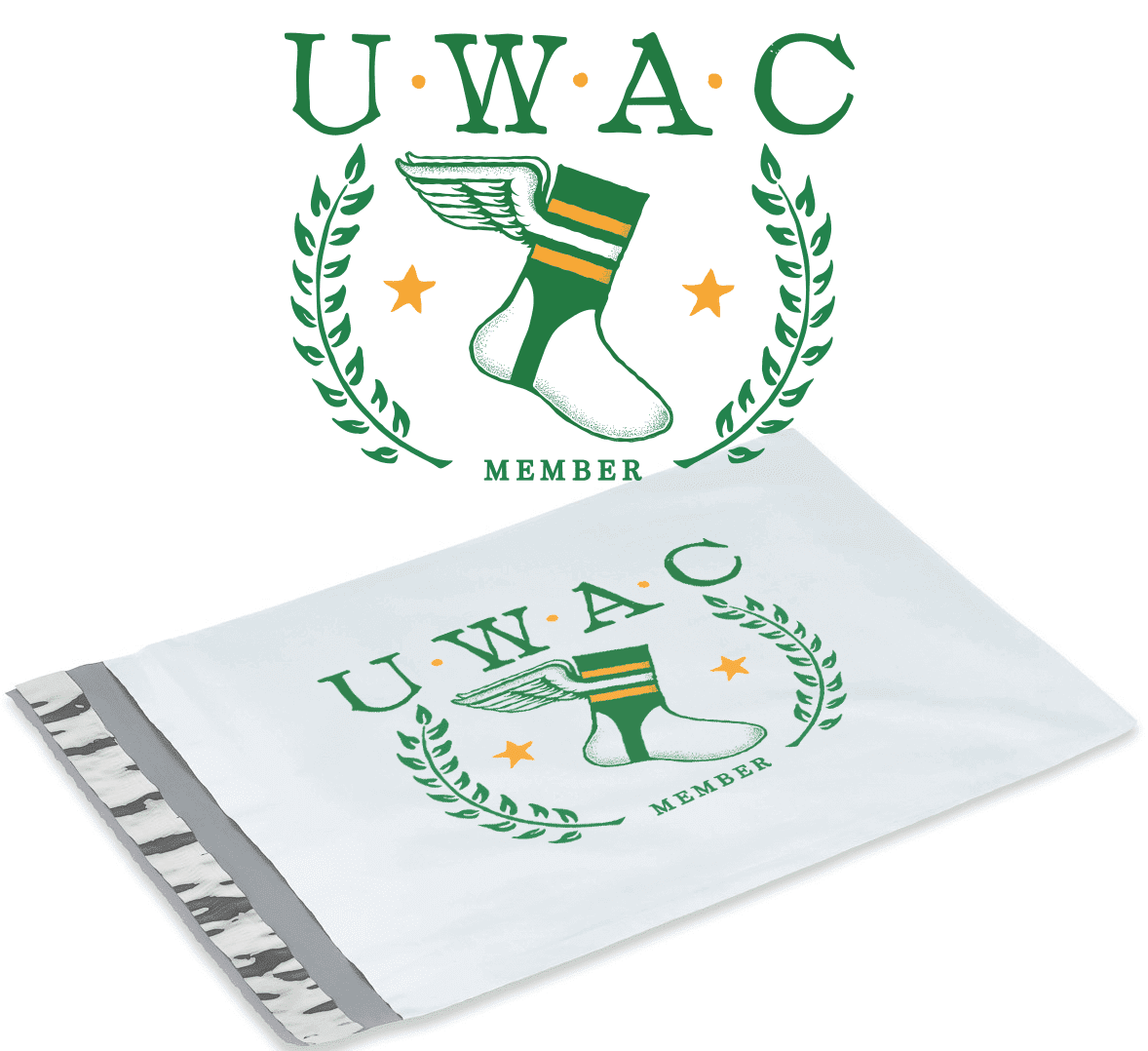 The Purp Walk shirt was available for only 24 hours. There's a slightly larger window for this one: It's available here from now through the end of next Monday, Nov. 27. (Because this shirt is being sold through Bryan's website instead of through Teespring, and because of all the extra design features, we can't offer the 15% discount to Uni Watch membership cardholders. Sorry about that, and thanks for understanding.)
Major props to Bryan for going the extra mile on this one. Once again, the shirt is available here. (Maybe next year we'll do BFBS Friday!)
• • • • •
Sorry, no Ticker today. Have a great weekend!