Click to enlarge
Don't look now, but the college basketball season begins this Friday. That means it's time for the annual Uni Watch College Hoops Season Preview, which will have all the news on the uniform changes for 2017-18 (including the absurd G.I. Joke uni, shown above, that West Virginia unveiled last night for the season-opening Armed Forces Classic game on Nov. 10). Check it out here.
I'd like to give a special shout-out to readers Adam Childs, Ethan Kleinberg, Derek Linn, and Matt Wilcott, who provided invaluable assistance with a tedious clerical task during the early stages of the work on this year's college hoops piece. Thanks, guys — greatly appreciated.
• • • • •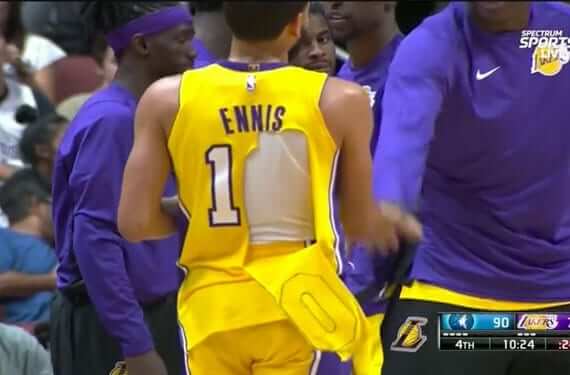 NBA jersey tear update: As torn NBA jerseys continue to pile up, Nike has issued a lengthy statement on the matter, although it basically amounts to "Yeah, we know. Working on it."
On some level, this isn't so surprising, right? We keep hearing that jerseys are getting lighter and lighter, plus they're made from recycled plastic bottles or whatever, so maybe we finally reached a point where something had to give — literally.
Meanwhile, it's worth keeping in mind that plenty of jersey tears happened during the Adidas era as well (although not concentrated in such a short time period). I've provided a rundown of many of them in this ESPN piece.
• • • • •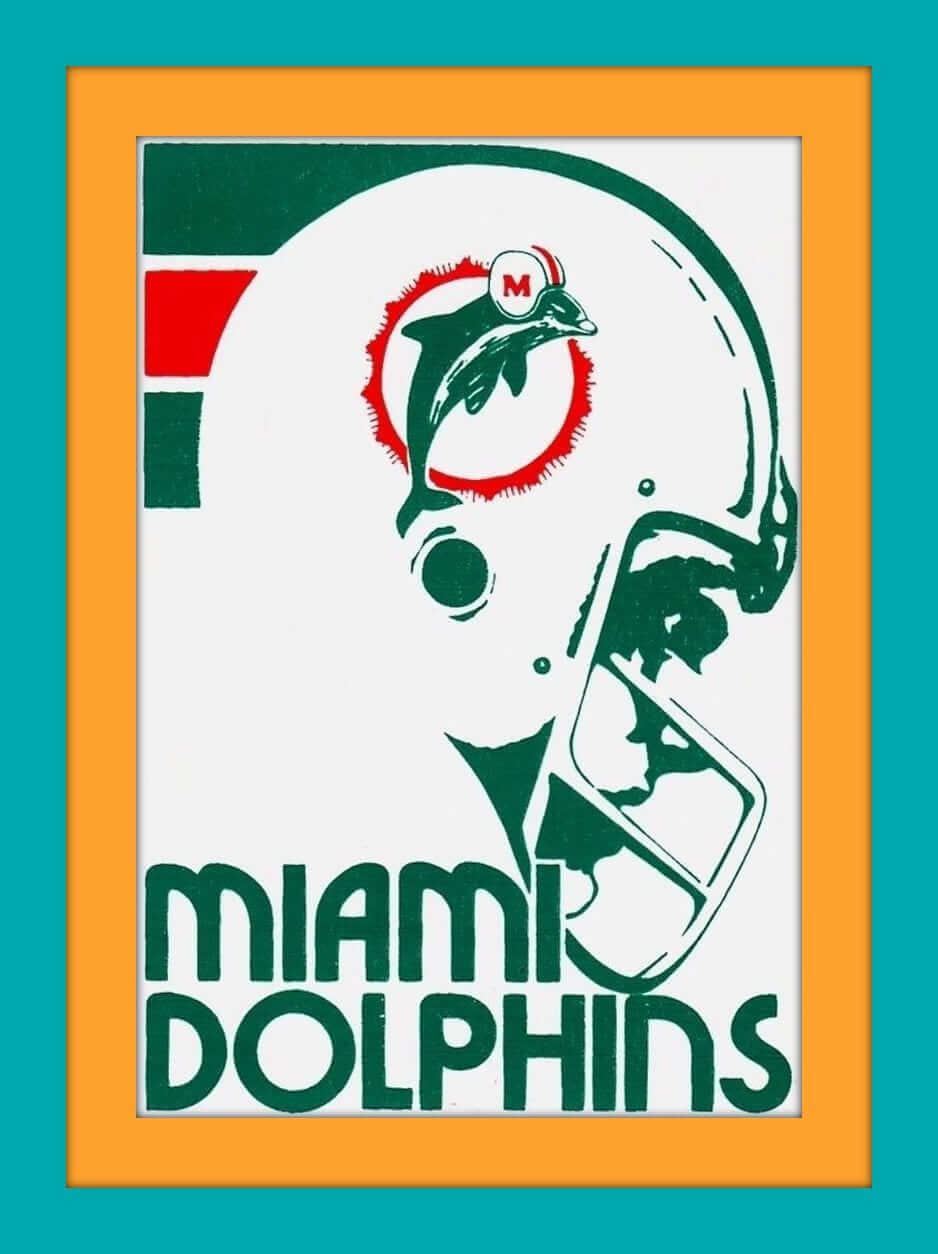 Click to enlarge
Collector's Corner
By Brinke Guthrie
Starting off with the Dolphins this week, beginning with this Dolphins sticker. The seller says 1982 for this one, but it sure reminds me of the bold NFL graphics from the early to mid-1970s. We've also got an "I'm a Dol'Fan" bumper sticker from your Dade Broward Chrysler Plymouth Dealers, and a WIOD 610 "I'm a Season Ticket Holder" sticker rendered in blue and orange. A little BFBS on the back of this 1990s Dolphins men's jacket, made by Mirage. Nice font on the front, though. And one more for the Fins: this hoodie has Sears NFL Shoppe written all over it.
Now for the rest of the week:
• Here's a full Cleveland Indians blood clot jersey/pants set worn by Fred Beene, and it's on eBay as part of a live auction this Saturday, Nov. 11.
• Check out this 1960s sweater with "St. Louis (Cardinals) Quarterback Club" on the front.
• The Bills did a one-off white facemask for last Thursday night's game, but the white mask showed up on this 1970s Bills sticker, too.
• Rawlings didn't quite get the lightning bolts right on this 1970s Chargers jersey.
• These stickers prove that the 1970s NHL Kansas City Scouts had a terrific logo, did they not?
• Here's a 1970s Cowboys canvas duffel bag. This one doesn't feel like a licensed item.
• This powder blue 1970s Houston Oilers jacket from "Active Generation" shows the Oilers helmet in the rare left-facing position.
• This pair of 1960s Philadelphia Eagles "kissing bobbleheads" is in excellent shape.
• Speaking of bobbles, here's one for the one-and-done 1969 Seattle Pilots, without the usual aging cracks under the chin or under the hairline.
• Take a look at this 1970s-80s L.A. Rams "Tailgate Helmet." You open up the top, and you can hold picnic supplies and ice.
• • • • •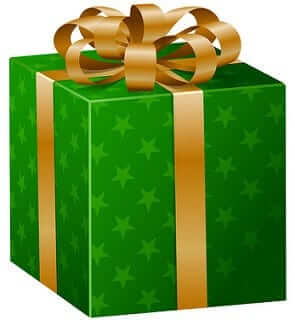 Gift Guide reminder: I'll soon begin work on my annual Uni Watch Holiday Gift Guide. If you have any suggestions for items or companies that should be featured, I'm all ears. Thanks.
• • • • •
The Ticker
By Alex Hider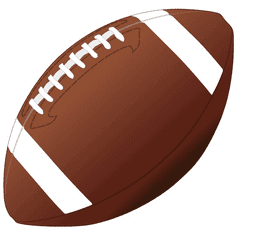 Football News: A few Lions players found a way to break up the unitard look last night. RB Ameer Abdullah showed some skin between the top of his socks and the bottom of his pants, and WR Marvin Jones inverted the base color and stripe of his sock (from Gene Sanny). … ESPN mistakenly listed Packers QB Brett Hundley as No. 11 in a graphic last night. He wears No. 7 (from Trent Probst). … ESPN also used a very old Dolphins helmet in a promo for an upcoming game (from Scott Mason). … The Eagles don't play at home again until Nov. 26. In the meantime, they're replacing the stadium's playing surface (from Blake Fox). … Cowboys WR Ryan Switzer will show support for the Special Olympics with his "My Cleats, My Cause" shoes during week 13 (from James Gilbert). … Spotted at a charity auction: This Steelers "bumblebee" concept helmet (from Sam McKinley). … Andrew Cosentino found these Ravens/Baltimore Orioles mash-up socks available for sale on Etsy. … UMass, combining two trends into one uni design, will wear stars and stripes blackout uniforms this weekend when they play in Fenway Park. … The ACC Tracker has been updated for week 10.

Hockey News: New Predators C Kyle Turris will wear No. 8. … The Sault Ste. Marie Greyhounds of the Ontario Hockey League wore Remembrance Day uniforms on Sunday. Here they are in action (from Wade Heidt). … Not sure if we've brought this up before, but Canadiens G Charlie Lindgren has been wearing an old mask from the St. John's IceCaps — the Habs' old AHL team that doesn't even exist anymore (from Moe Khan).

Basketball News: Auburn will have new shoes for this Friday's season opener. … Seen in this story about Globetrotters punching bag the Washington Generals — these juicy stirrups (from Michael Mariniello). … New home and road uniforms for Tulane.

Soccer News: Here's a look at eight Adidas-outfitted national teams, including powerhouses like Argentina and Germany, that have unveiled their kits for the 2018 World Cup (from Phil). … Additional views of the Germany kit are available here.

Grab Bag:  The contestants on Jeopardy!'s Tournament of Champions will wear blue colon cancer ribbons throughout the tournament to honor Cindy Stowell, a former champion who died late last year just days before her episodes were set to air (from Jay Winkler). … Ball State has new university logos and a new slogan (from Jared Law). … An entire high school cross country team in Michigan was disqualified from competing in the state finals because they wore mismatching shirts under the team jerseys (from Vince Guardado). … New team logos for the Whitby Steelhawks, an arena lacrosse team (from Michael Sullivan). … Penn State's Nittany Lion is being inducted into the Mascot Hall of Fame. … The IOC might punish Russia for doping violations by not playing the Russian anthem (NYT link) at medal ceremonies during the 2018 Olympics. … The logo for Megyn Kelly's morning TV show looks a lot like the North Face logo.