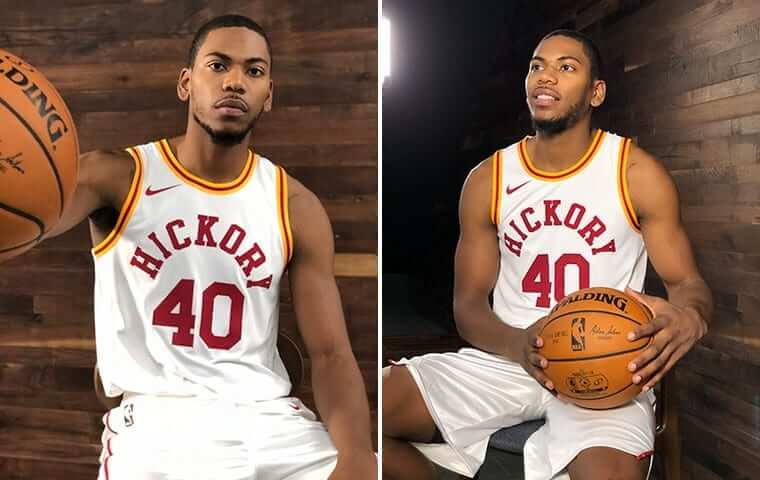 Click to enlarge
Two more NBA teams unveiled retro uniforms yesterday. First up are the Pacers, who revealed a new version of their Hoosiers-inspired Hickory fauxbacks. It's a very handsome uniform, although it doesn't have the goofy charm of the two-tone version that they've worn for the past two seasons.
The Pacers will wear this new white design for eight games, including four on the road, beginning on Nov. 17. Additional info here.
Next in line are the Heat, who marked their 30th season by unveiling a black throwback based on their inaugural 1988 road uniform (click to enlarge):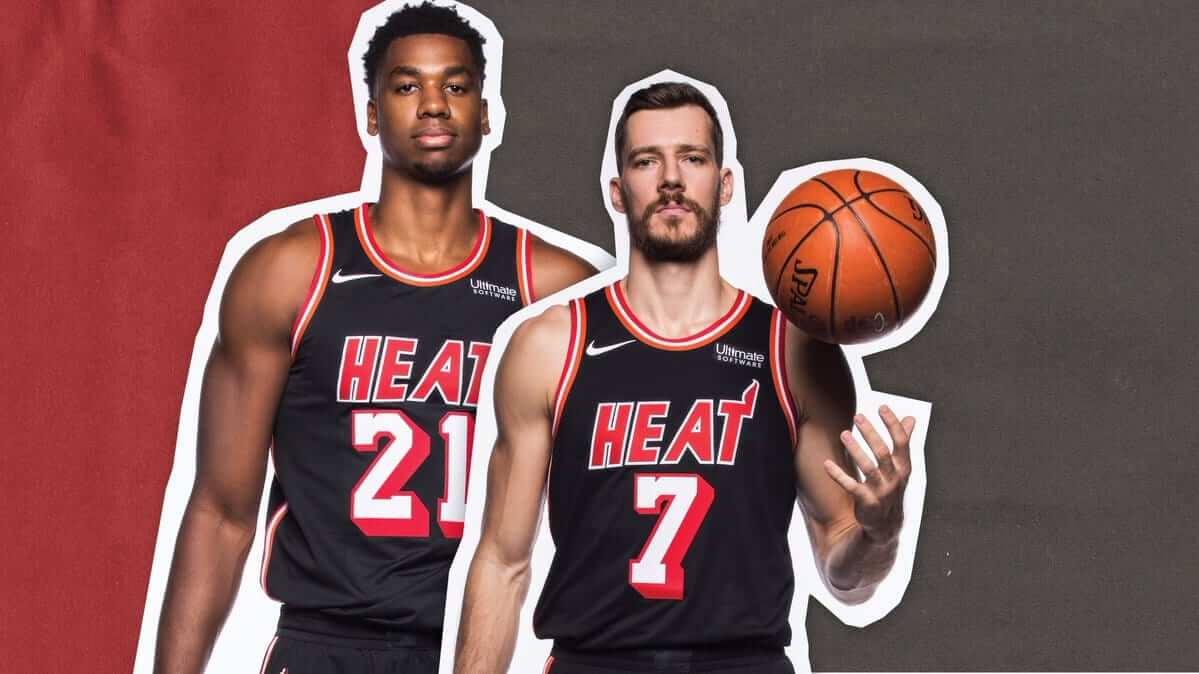 They wore the white version of this throwback two seasons ago. No schedule yet for when this one will be worn. Too bad about the lame-o ad patch.
The Pacers and Heat are the sixth and seventh NBA teams to have revealed their throwbacks for this season. (The first five were the Bucks, Suns, Lakers, Warriors, and Hornets.) That leaves the Hawks as the only team whose throwback has yet to be unveiled.
• • • • •
New mailing list: For years I've kept a mailing list, which I use mainly to notify people when new ESPN columns have been published. The company that maintained the list has stopped offering that service, so I'm starting a new list on MailChimp.
If you read the blog every day, you already know when I have new ESPN pieces, so the mailing list may be redundant for you folks. But if you want to sign up for it anyway, you can do so here:
• • • • •
The Ticker
By Alex Hider

Baseball News: Kareem Abdul-Jabbar was spotted at last night's World Series game wearing a Brooklyn Dodgers cap with an LA Dodgers No. 42 jersey (from @MetsTilDeath2). … Houston is home to some of the wildest haircuts in baseball. This piece delves into who is cutting them … (Tommy Turner). … When Frank Robinson was managing the Nationals, he apparently once left RFK Stadium in full uniform. He said, "I've got to be back so early tomorrow, why even bother changing?" (From David Goodfriend.) … Speaking of the Nationals, this will apparently be the game ball for the 2018 All-Star Game in Washington (from Steve Hemsath). … Cool find by Bill Henderson: Apparently, a baseball team in Caledonia, Ohio, wore Cleveland Indians hand-me-downs in 1933. … The National Bobblehead Hall of Fame and Museum released a new doll commemorating the Reds' five World Series titles. But Brice Wallace points out that the trophies that Mr. Redlegs are holding are wrong — note the flags. … Mitchell & Ness staged this cool photo of classic jerseys that spell out the 2017 World Series matchup (from Jamie Burditt). … Houston police officers will be permitted to wear Astros caps from now through Nov. 6 (from Corey Buck). … It's a little hard to see, but the Astros have apparently been keeping a jar of Suavecito pomade in their dugout. "Do the players really need to coif their hair midgame?" asks Michael Ortman. "When I see a pomade in a dugout, I can't help but think of doctoring pitches with Vaseline."

NFL News: The Bills will be wearing white facemasks on Thursday as part of Color Rash (from Michael). … Jets QB Josh McCown and RB Matt Forte have been missing their chest logo patches for the past few games (from Michael Forde and Panda). … Ray Hund sends along a lot of nuggets from a 1967 Browns/Bears game program . … Garrett mocked up some Los Angeles Dodgers and Houston Astros football uni based on the Rams and Texans unis.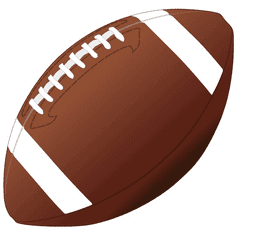 Canadian Football News: The CFL mocked up Halloween uniforms for all of its teams (from Wade Heidt). … It's fairly common these days to see players' undershirts poking out of their jerseys. But Calgary OL Randy Richards appears to have intentionally cropped his jersey and worn a color-contrasting undershirt (from B.Q. G.).

College Football News: Kent State went mono-gold last night (from Kyle Good). … Kansas will wear new alternate unis based on Civil War imagery on Saturday. More here. … These Iowa podcasters are not happy with the Hawkeyes' alternate unis (from Kary Klismet). … UNLV and Hawaii have a new rivalry trophy (from James Gilbert). … The ACC Tracker has been updated for week nine.

Hockey News: Steve Mason unveiled a new zombie mask yesterday just in time for Halloween (from Ted Arnold). … Also from Ted: Speaking of Halloween, graphic designer Mark Avery-Kenny reimagined some NHL logos to include iconic horror characters. … Maple Leafs F Patrick Marleau played his first game back in San Jose Monday, and he received the mold that helped make the stick with which he scored his 500th goal last season (from The Goal Net). … Former Canadien Johnny Gagnon is wearing an upside-down and backwards chest logo in this photo (from Kevin Vautour). … The Vancouver Giants of the Western League will wear jerseys honoring Canadian soldiers who fought in the Battle of Vimy Ridge in World War I on Friday (from Wade Heidt). … Staying in the Western League, the Kamloops Blazers will wear military appreciation uniforms on Saturday. … More Western League: The Victoria Royals will wear throwbacks on Saturday (from Mark). … The Tulsa Oilers of the ECHL will wear denim jerseys on Saturday (from Mike Iles).

NBA News: Timberwolves C Karl-Anthony Towns wore Jason from Friday the 13th shoes on Monday (from Mike Chamernik). … Rockets G James Harden, who has an endorsement deal with Adidas, appears to have cut the Nike logo off his socks on Monday (from Sawyer). … Warriors F Draymond Green wore a colorful wrap on his banged up shoulder Monday night (from Zachary Loesl). … One more note from last week's Bucks game at the MECCA: The lettering on the floor from last Thursday was a few shades lighter than the original floor (from Andrew Beckman). … Here's a good history of players who have worn black facemasks. … The Wisconsin Herd, the Bucks DG League team, was supposed to open their season at a new arena in Oshkosh. However, the building won't be ready in time, meaning the team will open the season in Milwaukee's Bradley Center (from Brian Kerhin).

Grab Bag: New logo for Oral Roberts University. … NASCAR drivers for Hendrick Motorsports were supposed to drive cars with a Justice League paint scheme this weekend. However, the cars have a half-and-half design that is apparently outlawed by NASCAR (from Clark Ruhland). … A couple of NHRA drivers dressed up their cars for Halloween recently: Bo Butner's car dressed as the Trans Am from Smokey and the Bandit and Deric Kramer's car dressed as Cole Trickle's Mello Yello Lumina (from David Firestone). … Speaking of dressing up for Halloween: Deadspin thinks that athletes playing on Halloween should play in costume. … The Australian Rugby Union has rebranded as Rugby Australia and unveiled a new logo (from Tom Konecny. … Ohio State has won a trademark infringement lawsuit against a former OSU athlete who was selling T-shirts with designs similar to the school's logos (from Jason Hillyer).