Click to enlarge
[Editor's Note: Paul is on his annual August break from site (although he's still on the clock over at ESPN and may be popping up here occasionally), and Phil is off this week. Today's content was written and coordinated by assistant editor Mike Chamernik. Paul will return to take over the site this Friday, Sept. 1.]
By Mike Chamernik
In this case, the name on the back of the jersey is more important than the name on the front.
A new sports art gallery called All Star Press, headed by local artist Zissou Tasseff-Elenkoff, opened this summer in the Logan Square neighborhood of Chicago. Colorful prints of the reverse sides of popular jerseys, like those shown above, are the hallmark of the shop.
As Tasseff-Elenkoff explained to me when I went over to his Humboldt Park house for an interview a few weeks ago, jerseys are universally recognized. They are an easy and effective way for fans to connect with a team or athlete.
"It sums up teams, it sums up the fans, it sums up a lot of things about sports," Tasseff-Elenkoff said.
Tasseff-Elenkoff launched All Star Press in early June with 28 jersey prints of famous athletes from the four major sports and international soccer. The prints are a mix of classic and contemporary, from Jim Brown's long-sleeved Cleveland Browns jersey to Stephen Curry's current Golden State Warriors top. Chicago stars including Walter Payton and Frank Thomas are also represented.
Tasseff-Elenkoff hand-draws the jerseys on a piece of paper the size of a postcard, scans the illustrations in high-res, blows them up to 18 by 24 inches, and colors them digitally. It takes about three days to produce a set of 50 prints for each drawing.
Thus far, Tasseff-Elenkoff's favorite jersey prints include Roberto Clemente, Michael Jordan, and Dan Marino, his favorite athlete. He's also particularly fond of his Bobby Hull print (shown at right). "I think it achieves what it's supposed to achieve," he says. "The color is great, it just looks good."
Tasseff-Elenkoff, a big sports fan who grew up in London and Paris, has been in Chicago for nearly 15 years, graduating from School of the Art Institute of Chicago with a degree in printmaking. In 2006 he launched FugScreens Studios, where he specialized in designing gig posters, and in 2012 he co-founded Logan Square's Galerie F, a gig poster and street art gallery.
He has produced posters for artists such as Chance The Rapper, Phish and Iggy Pop, and for shows including Lollapalooza and Riot Fest. Several of his gig posters were jersey-themed, and in 2015, he was commissioned by Jordan Brand to create screen prints of the first 29 Air Jordan sneakers in the lead-up to the 30th edition of the shoe.
All Star Press has art from more than a dozen other contributors, and the additional pieces follow the same flavor of the jersey prints: There are some trading card illustrations, drawings of Chicago sports and entertainment venues, tributes to ballpark food, and avant garde sports equipment. But, the growing selection of jersey prints will be the backbone of the shop.
"It will be heavily slanted toward the jerseys, always," Tasseff-Elenkoff said. "That's what it needs to be."
In addition to the already-made prints, All Star Press offers two custom options: One-offs for particular athletes (Drew Brees, Shaq, or Tony Gwynn, for example) and completely personalized editions (think, your high school football jersey). Customers can order in the shop or online.
Jerseys, as Tasseff-Elenkoff discovered, can be used to tell a non-sports story. He produced a rainbow-colored soccer/baseball jersey for Harvey Milk, the first openly gay elected official in San Francisco. The number on the back is 78, which coincides with the year Milk was assassinated.
"I do want," Tasseff-Elenkoff said, "to get into other things that are not just sports, but the message is told through the jersey."
• • • • •
Mike's Question of the Week
I've asked some fairly convoluted questions in this space since the Question of the Week debuted in the spring of 2014, but I don't believe I asked the most obvious one. Maybe it was too on the nose.
Quite simply, what is your favorite sports uniform?
You can pick just one overall, or one for each sport. But, you have to pick one specific uniform, and note the year (or year range) and whether it's the home, away, or alternate uni. Don't just say that the Chicago Bulls unis are your favorite; instead, choose the Bulls 1995-96 home uniform, for example.
Also, I'm asking for your favorite uniform, not one that is necessarily regarded as the best. It's a subjective choice with no right or wrong answer. If you have any reason or a story behind why a uniform is your favorite, please elaborate.
My overall favorite is the mid-1990s Orlando Magic blue uniform. I love the vibrant shade of blue, the pinstripes, the wordmark, and the memories of Shaq, Penny, and Horace Grant's goggles. I used the blue Magic uniform as the template of my Uni Watch Membership card. My favorite NFL uniform is the white and pewter Buccaneers set from the mid-2000s. I like how the Bucs own pewter, and how the pewter pants, white uni, pewter helmet combo just looked really clean and unique. As for baseball, give me the early 2000s Montreal Expos pinstriped white uniform. I consider this a modern classic, a look that screams baseball. Plus, the semi-abstract Expos logo is a gem. My hockey pick is an obscure one, the Cleveland Barons late 1970s red uniform. I dig the Olde English logo, and red-and-black is always a winning color combo.
As always, leave your answer in the comments section. If you're shy, join in, and if you share, make it count. This is my final QOTW!
• • • • •
And now a few notes from Paul: Hi there. A few quick reminders and updates:
• In case you missed it earlier this week, I'm currently in the market for a new Ticker intern. full details here.
• Also from this week, there's a new batch of Naming Wrongs shirts. Check them out here.
• Some of you have been asking about my annual NFL season preview column. I'm putting the finishing touches on it as we speak, and it should run on ESPN.com next Tuesday, Sept. 5.
• People have also been asking about the Titans-redesign contest results. Due to a variety of factors, that's been pushed back a bit. I should have the results either next week or, at the latest, the week after. Sorry for the delay, and thanks for your patience.
• Some of you have been getting a "Security Warning" notice when accessing the site this week. The short version is that we migrated the site to a new server. You should be able to eliminate the problem by clearing your browser's cache. (There's also a long version, which involves a bunch of tech jargon that I don't understand, but the bottom line is that the site is fine and is not a security risk.)
• • • • •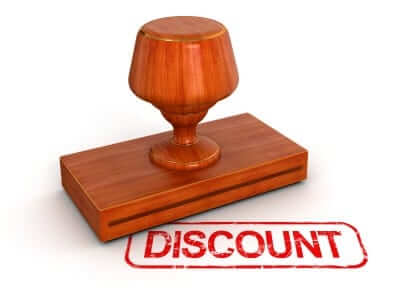 Discount news: Paul here (again). As you may have noticed in the right-hand sidebar, our friends at the Pillbox Bat Company are once again advertising on the site, and they're offering a new promotion: 20% off if you use the checkout code UNIWATCH. Their product is wonderful, so I hope you'll give them a look.
Also: Today is the final day to get 15% off of StripeRite sock orders by using the checkout code uniwatch. This offer applies to the first, second, and third batches of the socks.
And of course you can also get 15% off of everything in the Uni Watch online shop (which also includes all of our Naming Wrongs shirts) by signing up for a Uni Watch membership.
Okay, that's it from me today. Handing the baton back to Mike. But I'll be back for real tomorrow, when I reclaim the site after my August break. See you then.
• • • • •
The Ticker
By Mike Chamernik

Baseball News: Here's a really good story on the history of the Blue Jays' black uniforms, which they wore from 2004 to 2011. The team adopted the color and stressed the "Jays" part of their name to sell more merchandise and better appeal to younger fans. For what it's worth, a certain Little League team in Waukegan, Ill., chose to be the Blue Jays in 2004 in part because of the hot new design. What can I say, we were only 14. … A few weeks after Bryce Harper suffered a bone bruise due to slipping on a wet base, the Nationals' grounds crew has been more diligent about swapping out bases in rainy weather (from Tommy Turner). … Matt Bristow says that Nats P Tanner Roark wears a pair of Nike Cooperstown cleats from 1990s, the same kind that Mariano Rivera used to favor. "I had several pairs of these and they were the most comfortable cleats of the day," he says. "These used to only be available to the pros and I still don't believe they were ever sold at retail." … The Astros will donate all 10,000 giveaway jerseys for Saturday's game to Hurricane Harvey victims (from @igTXSalazar). … The Mets' Jose Reyes made his first career appearance in left field on Tuesday night, and he may have been wearing teammate Juan Lagares's glove. Reyes used Lagares's glove for a brief appearance in center field back in May (from Ryan Bower). … The Padres' Yangervis Solarte is still using his bat from Players Weekend (from Tim Arzaga). … Scott Schebler is the only clean-shaven starter on the Reds, a team that famously banned facial hair for more than three decades (from Brice Wallace). … Single-digit pitcher Mike Leake was traded to the Mariners yesterday. Unclear if he'll still wear No. 8, though the number is currently unclaimed. … Ryan Feuerstein spotted home plate ump Phil Cuzzi wearing an elbow guard during yesterday's Phillies game. … On Friday, all on-field personnel will wear gold ribbons to raise awareness for childhood cancer (from Michael Baron).

NFL News: Since 1995, Chiefs players have worn red jerseys over white mock turtlenecks, usually with a team logo or wordmark on them, for their media headshots. I asked the Chiefs media people why this was so, and they said that team founder Lamar Hunt liked the look. Hunt's son Clark, the team's current chairman and CEO, decided to carry on the tradition after Hunt died. … The Bears revealed their uniform schedule. They will only wear white five times this season. … The Panthers use a transparent outdoor press conference background. Gotta get those logos in. … Rep The Squad, a subscription service that rents jerseys to fans on monthly basis, launched yesterday. It costs about $20 a month, and currently only jerseys for the 49ers, Seahawks, and Lions are available, though the company intends to spread to all major pro sports teams. … The Colts, Titans, and Vikings debated over the use of the word "forge." … Princess Diana formed a connection to the Eagles during the early 1980s. She met the team's statistician at the funeral for Grace Kelly, a Philadelphia native who became Princess Grace of Monaco (from Kurt Esposito). … I can't tell who it is, but it looks like a Patriots backup was wearing an Indians cap during a Patriots-Cowboys game in 1978 (from Kristian Nicosia).

College Football News: Texas A&M will have a helmet decal for Hurricane Harvey for Sunday night's game against UCLA (from Al Gruwell). … Also, Ohio State and Indiana will have Houston Strong decals on their helmets for tonight's game (from Mark Kunz). … Virginia Tech will wear mono-maroon on Sunday against West Virginia, who will wear all-white (from Andrew Cosentino). … Students at the U.S. Naval Academy, including those on the football team, are forbidden from wearing sneakers and must wear hard-soled shoes in public. After a wave of foot injuries last season, Navy's football staff surmises that the shoe rule is to blame. The team is now fitting players for orthotics and encouraging guys to replace their Oxfords more frequently (from Tommy Turner). … North Carolina's longtime equipment manager talked about his job. He said the biggest difference between now and 20 years ago is that equipment, apparel, and even cleats are significantly lighter. … UConn has a raised bumper with the old C logo on its helmets (from Justin Paluch). … This will be the 50th anniversary for Ralphie, Colorado's live buffalo mascot (from Christopher Grey). … UNLV will have retro helmets for their season opener (from Jeffrey Seals). … Here's a look at how Arizona State made its Pat Tillman statue (from Cole Streeper).

Hockey News: Rangers goalie Henrik Lundqvist discussed his innovative logo-clad pads (from @TheGoalNet45). … Cambria County War Memorial, the home of several Pennsylvania-based minor league hockey teams and the venue where Slap Shot was filmed, will have a new corporate name. … The Atlanta Thrashers had a bunch of prototype logos back when the launched in 1999 (from Moe Khan). … Penguins RW Josh Archibald had his baby daughter baptized in the Stanley Cup.

NBA News: The Bulls have updated their black alternates (from Conrad Burry). … The Nuggets will put their 50th anniversary logo at center court this season (from @denverstiffs, via Conrad Burry). … The Phoenix SunJets? The Suns revealed some of the names and designs they passed over when they were founded in the late 1960s.

Grab Bag: Drivers will have throwback paint schemes for this weekend's NASCAR race. I've always liked the black-and-gold MGD scheme. … Here are the liveries for this weekend's IndyCar race (from Tim Dunn). … New logo for Concordia Texas's athletics program. … The National Lacrosse League will add a team in San Diego for next season (from Wade Heidt). … E-sports are becoming more popular and leagues are now securing specialized arenas. … The logo for Leica Camera has remained virtually unchanged for the last 100 years.
• • • • •
Lately I've started to appreciate the simple elegance of the word "goodbye." It has more gravitas than informal farewells and it stands out in the digital age, where conversations via text or email never truly end.
I am saying goodbye to Uni Watch. This has been my final Ticker.
It's been an absolute pleasure to write for my favorite website. I've read Paul's ESPN column since 2006 and the daily blog since 2008, and I joined the site in October 2013. Since then I've literally had dozens of moments where I realized, "Oh man, I write for Uni Watch!" It's almost felt surreal.
I want to thank every reader, especially those of you who contribute to the Ticker and answer my Questions of the Week. All of you make this place a real community. Thank you to fellow interns Alex Hider and Garrett McGrath, both of whom have been very easy to work with, and thank you to Phil, who has the most tremendous work ethic I've ever encountered.
Most of all, thank you to Paul. He's a wonderful editor, but more importantly, a valuable friend and mentor. He's offered me so much guidance, most of which went beyond journalism. I can't say enough how much I admire him, his work, and his passion for the inconspicuous.
Uni Watch is too special to leave completely, so I'll still write comments and contribute items for the Ticker. I may even write some ledes in the future.
Until then, this is goodbye.
— Mike