Click to enlarge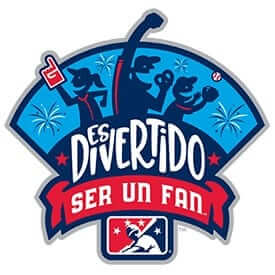 Everyone always complains when sports teams half-ass their "Hispanic" uniforms by just adding "Los" or "El" to their team name. Some teams, to their credit, have been a bit more creative but have still worked within the frameworks of their existing team identities.
Minor League Baseball is trying something more expansive. MiLB yesterday announced a new program called "Es Divertido Ser un Fan" (Spanish for "It's Fun to Be a Fan"). As part of the program, four MiLB teams — each located in a market with a large Hispanic population — will take on new identities, including new uniforms, for select games in August, with a national rollout planned for next year. As part of the initiative, stadiums will offer new concession items and have P.A. announcements in Spanish.
Here are the four teams participating next month:
•  Las Vegas 51s: The 51s will become the Las Vegas Reyes de Plata ("Silver Kings," a nod to Nevada's silver mining heritage) for Tuesday home games on Aug. 1, 8, and 22.
Las Vegas Reyes de Plata 🔥 #MiLBesDivertido pic.twitter.com/1IKJdU5PV6

— MiLB.com (@MiLB) July 24, 2017
One bit of irony here is that the 51s are the Mets' Triple-A affiliate, and now they're going to be wearing Mets shortstop Jose Reyes's surname on their chests — appropriate, perhaps, given that Reyes has performed like a Triple-A player, for much of this season (although he's stepped it up lately, to be fair).
•  Charlotte Knights: The Knights will become the Charlotte Caballeros (Spanish for "Knights") for the weekend of Aug. 18-20.
Desde el 18 de agosto hasta el 20 el equipo usará la camiseta los Caballeros de Charlotte. pic.twitter.com/8fgq8FNyYz

— Rafael Bastidas (@rbastidasRLM) July 24, 2017
•  Visalia Rawhide: The Rawhide — a Single-A Diamondbacks affiliate, in case you've never heard of them (as I hadn't) — will become the Visalia Toros (i.e., Bulls) for the four games covering Aug. 3-6.
•  Kane County Cougars: The Cougars, alas, will just be Los Cougars on Aug. 10-13. Unless I missed it somewhere (and believe me, I looked), they have not provided a good photo or mock-up of the uniform they'll be wearing for this promotion. You can see the cap at the top of this page, and part of their jersey is visible in this group shot (click to enlarge):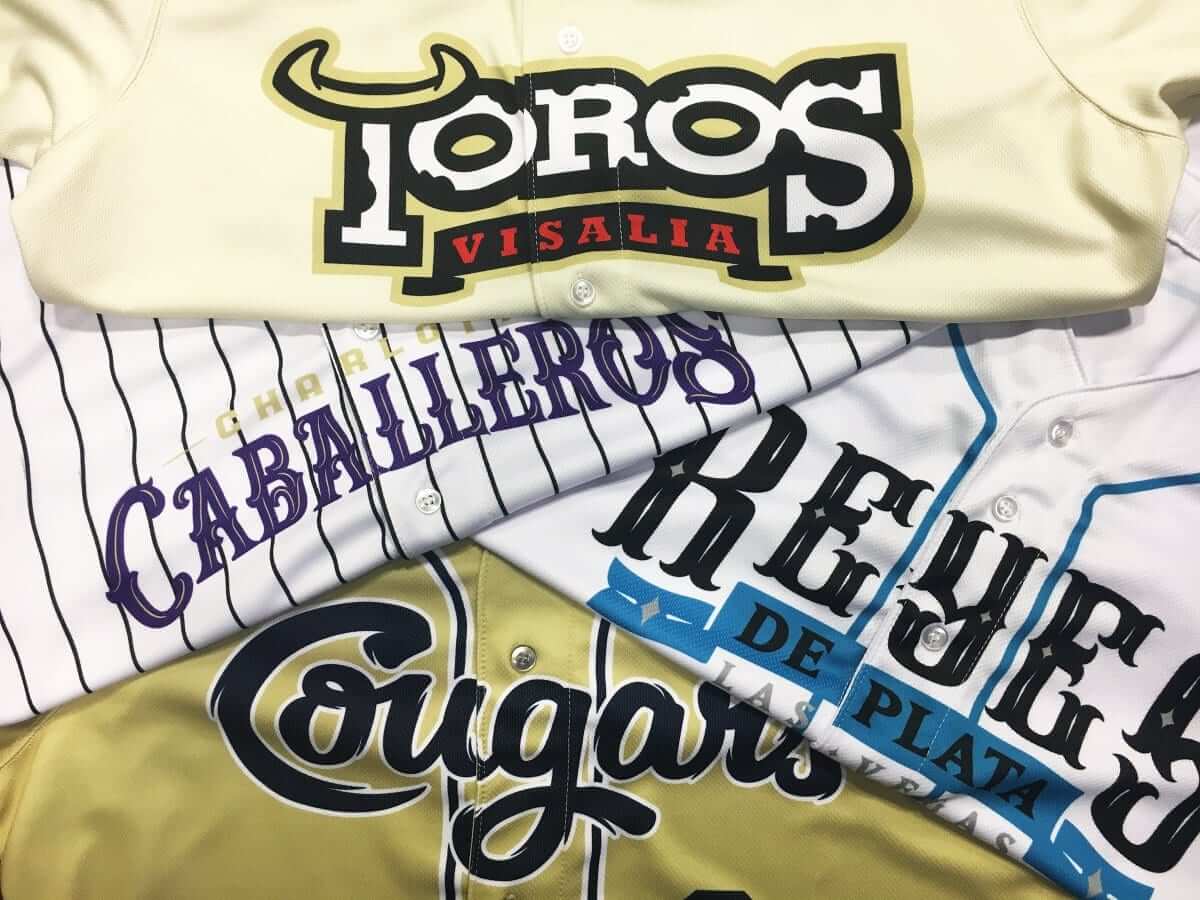 ———
Some of these are clearly better than others. It's also a little disappointing that three of the four jerseys — all but Kane County's — have the city name nested into the team name, which feels too template-y for my tastes.
Still, this shows MiLB's continuing ability to go beyond the boilerplate Star Wars and Ninja Turtle uniforms. Those costumes always feel like everyone's just ordering out of the same catalogs, but these new designs, along with all the food-based makeovers we've been seeing, are more interesting and show more imagination (well, except for Kane County's). Interesting!
Also: The Durham Bulls will become Los Toros de Durham on Aug. 10. This promotion is distinct from the program that the other four teams are participating in:
Los Toros de Durham to celebrate Hispanic heritage night https://t.co/hnU99y3UhN

— Phil Hecken (@PhilHecken) July 25, 2017
•  •  •  •  •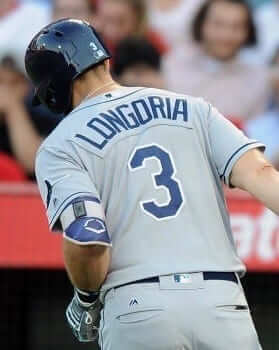 Those no-good sew-and-sews: Twitterer @keyvon212 mentioned something last night that caught me by surprise: "I believe the Rays [right] and Indians are the only two MLB teams that still use nameplates."
My initial thought (which, thankfully, I didn't tweet) was, "No way — there are several others." But then I checked (it's an easy thing to look up in Bill Henderson's guide, which is yet another reason everyone should own it) and found that he was right! In fact, Tampa and Cleveland have been the last nameplated holdouts for several seasons now. Everyone else uses direct-sewn lettering. Well, except for the Yankees.
I count this as major progress. Nameplates are fine in football — the horizontal strip of fabric goes well with the broad expanse of the jersey as it's stretched wider by the shoulder pads — but I dislike them for all other sports. I didn't realize MLB was so close to achieving direct-sewn uniformity. Here's hoping we can convert those last two holdouts next season.
•  •  •  •  •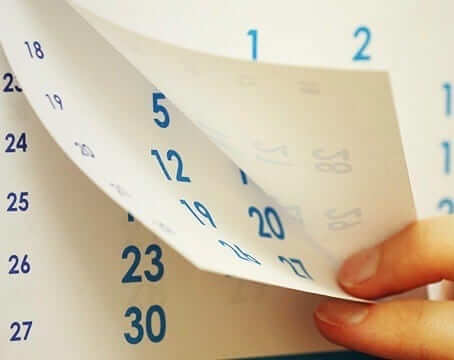 That time of the year: We are fast approaching the month of August, which means it will soon be time for my annual August break from the blog. Beginning one week from today, deputy editor Phil Hecken will run the site on weekdays and webmaster John Ekdahl will handle weekends. Regular features like the Ticker and Collector's Corner will continue as usual, but I won't be the one coordinating them.
I'll still be on the clock over at ESPN (indeed, one reason for my annual blogcation is so I can devote some time and energy to my annual college football and NFL preview columns), and I'll likely make occasional cameos here to introduce new T-shirts or make other announcements. For the most part, though, the site will be Paul-free in August. That will no doubt be a disappointment for some of you and a big plus for others. Either way, I'll be back before you know it.
Unfortunately, I have no major travels planned for August this year, although I hope to use the extra time to work on some long-delayed extracurricular projects. More on that soon-ish.
Anyway: I'm still here for another week, so don't start mourning my absence (or celebrating it, as the case might be) just yet.
•  •  •  •  •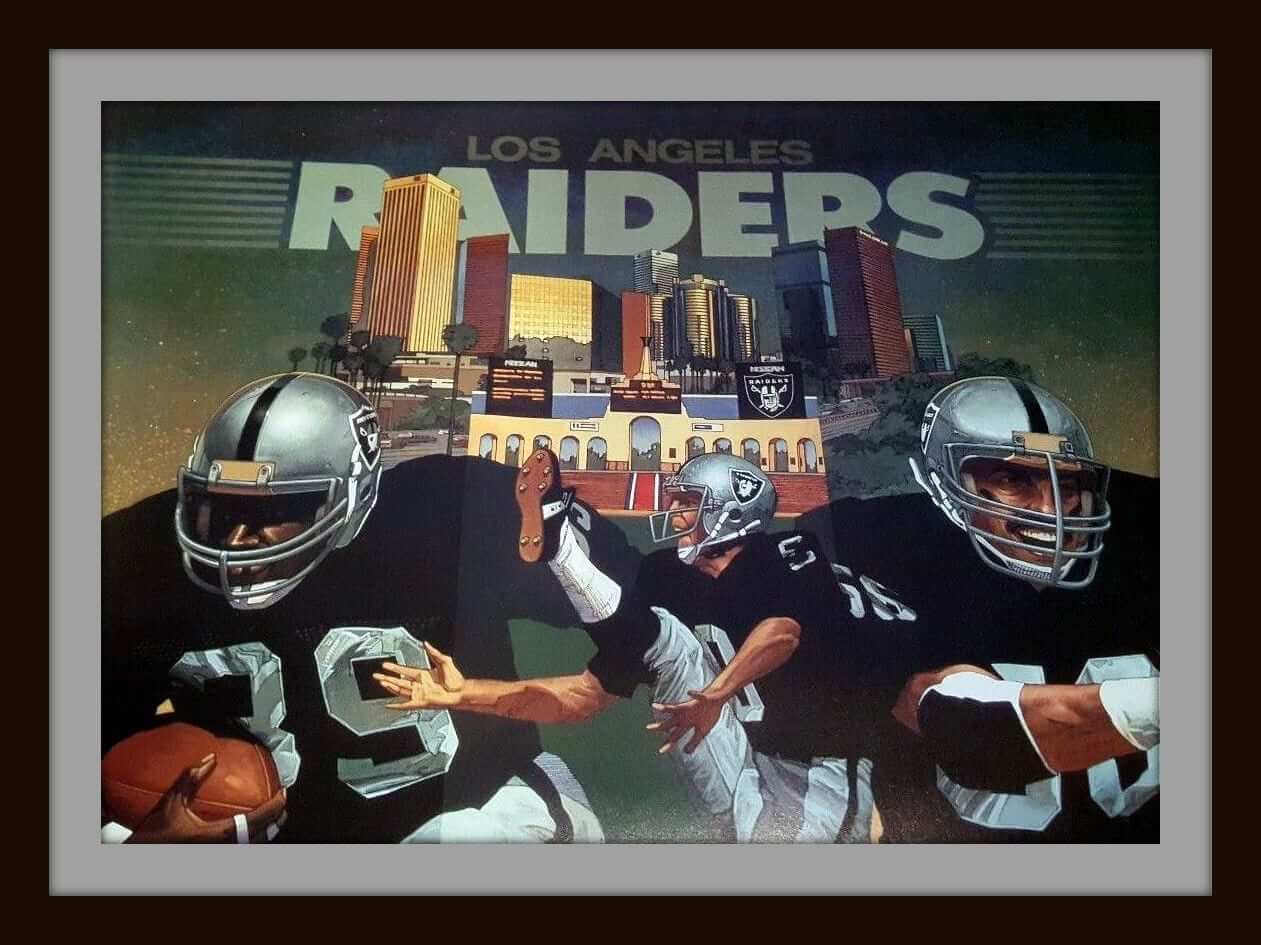 Click to enlarge
Collector's Corner
By Brinke Guthrie
Just win, baby. Here we have a 1980s Los Angeles Ray-duhz poster from Damac. Yes, kids, they're now in Oakland and are headed for Vegas, but they also spent a stretch of time down the coast in L.A., as you can tell from the City of Angels skyline on the poster. Looks like perhaps Bo and Ray Guy on there? Printed in and sold from the UK. Perfect condition!
Now for the rest of this week's picks:
•  One more poster for ya: This 1983 49ers poster from Damac is still in excellent condition, and features The Catch combo of Joe Cool and Dwight Clark.
•  Proudly proclaim "It's Hockey Night in Hartford" with this vintage Whalers bumper sticker.
•  How about a nice-looking Pittsburgh Steelers 100% Orlon ® Acrylic zip-front cardigan from the Sears "Put-On Shop," whatever that was. Comes with an embroidered patch and striping across the waist and sleeves and the trademark O-ring on the zipper.
•  Luv Ya, Blue! Here's a 1970s Oilers bike reflector. Packaging has some problems but the item itself has never been used.
•  Here's a dynamite-looking set of 16 Riddell pocket helmets commemorating the 1969 season, with those great division names — Capital, Century, Coastal and Central.
•  Can't say I've ever seen a helmet buggy T-shirt before. This Reebok one says "CB est. 68" on it, for Cincinnati Bengals and 1968. And here's a Bengals sticker with a terrific logo from back in the day.
•  This 1960s Toronto Maple Leafs bobble is in perfect shape.
•  This 1970s NFL rug has a player on it that I know I've seen on other NFL items of the era.
•  For some reason, this 1974 Baltimore Colts Frisbee has no team logo, but it has a $100 bill on it with a kicker or punter.
•  No bells or whistles, just classic styling on these 1970s Lou Brock Converse sneakers.
•  •  •  •  •
The Ticker
By Mike Chamernik

Baseball News: The Indians and White Sox will wear 1917 throwbacks in Chicago on Saturday. Cleveland will wear this jersey and cap, and the Sox will have this hat. No pic of the jersey, but it will presumably resemble the promotional jerseys that fans will receive at the gate (from @ajenkinsCLE). … For Military Appreciation Day on Sunday, the Twins adjusted their alternate logo, with the Paul character in fatigues saluting his twin, Minnie (from Justin Barrientos). … The Greensboro Grasshoppers wore hot dogs on their nameplates and sleeves last night (from Scott Trembly). … A rare game-worn Philadelphia Blue Jays jersey, complete with a blue jay patch, is up for auction. The Phillies were known as the Blue Jays for a few years in the 1940s (from Samuel Heller). … The Cardinals have had a partnership with the R.J. Liebe Athletic Lettering Company since 1922. The suburban St. Louis shop used to embroider the Birds on a Bat logo onto the jerseys (from @2xAught7). … As we know, baseball jerseys are buttoned up, meaning that wordmarks across the chest have to be split up at some point. Ray Hund says his wife, a seamstress, is bugged by "broken" letters, listing the Diamondbacks, Padres, Blue Jays, and Rays as examples. … Here's the story behind Bertman's Ballpark Mustard, an iconic Cleveland condiment available at Indians games (from Eric Bunnell). … Mets SS Jose Reyes stole is 500th career base last night. After the game, he helped himself to the base. … Fans continue to remove the New Era logo from their caps. … The logo for the 2018 MLB All-Star Game will be revealed tomorrow afternoon at Nats Park (from Tim Haller).

Pro Football News: The Steelers unveiled a memorial patch for team chairman Dan Rooney, who died in April. The patch has his DMR initials in a shamrock, because he also served as a U.S. ambassador to Ireland. The Steelers already wear a team logo patch on the upper-left chest, so the Rooney patch will go on the other side. Fortunately, the Steelers do not wear captaincy patches, so there won't be too much clutter. … The Packers and Bears will wear Color Rush uniforms for their Thursday-night game in Week 4 at Lambeau Field. They went mono-navy vs. mono-white last year, and we'll likely see the same color pairing this year (from Phil). … Here's a video feature on the woman who has sewn, cleaned, and repaired Colts uniforms for 33 years (from Dave Ciskowski). … The NFL released this year's sideline caps (from Ben Matukewicz). … In 1992, Hamilton Tiger-Cats QB Don McPherson changed his number to 99 to honor Jerome Brown, a former teammate with the Eagles who died in a car accident that summer. McPherson normally wore 16, and switched back the next season (from Johnny Garfield). … New look last night for the Ottawa Redblacks. "They didn't bring their usual road white helmets and white pants on the road," says Wade Heidt. "Instead, they wore their home and primary black helmets and home black pants with their white jerseys."

College Football News: Nebraska teased new uniforms, which will be unveiled on Thursday. It looks like the Cornhuskers will wear mesh jerseys as a throwback to the 1997 team that split that National Championship with Michigan (from Drew Doyle). … Iowa coach Kirk Ferentz said that the Hawkeyes will wear alternate uniforms once this season, for the first time since 2015 (from Phil). … New unis for James Madison. Here's a few more pics (from several readers). … Maryland coach DJ Durkin said that the vast majority of his players want a single-digit number (from Cody Joakes). … Here's how UCLA's shoulder stripe has evolved since it was introduced in 1949 (from Marc Altieri).

Hockey News: New uniforms for the Macon Mayhem of the SPHL (from Mike Campos). … New Devil Marcus Johansson received a bag full of apparel from the team, which includes mostly Reebok gear, including an old Reebok jersey (from Zach Spencer).

Basketball News: The 76ers will have a new court this season (from John Kelemen). … Screenshots from NBA 2K18 show that the new Nike uniforms don't have full armhole piping, and that the Thunder's home uniforms are virtually unchanged (from @CylkDiamond and @OklasotaGal). … New court for Penn, who play at the legendary Palestra in Philadelphia (from Jeremy Fallis). … James Harden, playing in the Drew League, covered up his Nike logo creep (from @ezbutton11).

Soccer News: Sporting Kansas City will wear camo warm-ups against Atlanta next Sunday (from Joe Ryan). … New third kit for Celtic. "All three of their shirts this year are a shade of green," notes Ed Å»elaski. "Not sure how that'll work."

Grab Bag: The Wisconsin State Journal named the winner of the Madison flag redesign contest. The city of Madison will consider officially adopting the concept, a blue, green, and white flag with a sideways M in the negative space of the stripes (from JohnMark Fisher). … New York Times readers chimed in on the topic of "appropriate" work attire (from Tom Turner). … Also from Tom: Auto racing has become an unlikely influence on contemporary men's fashion. … IndyCar will have a new car design next year (from Tim Dunn).
•  •  •  •  •
I have to go to Manhattan for an ESPN meeting this morning, so I'll be off the grid for a few hours. Play nice while I'm away, yes? Thanks. "" Paul