It's that time of year again — the time when I give something back to you folks, literally. Or, if you prefer to be more cynical, the time when I clear out all the uni-related stuff that's accumulated in my apartment over the past year. Either way, it's the day I run a big raffle that all of you can enter.
As in past years, some of you may recognize a few of these items as gifts that you thoughtfully sent my way over the past 12 months. I realize regifting may seem tacky, but sometimes I have duplicates on certain things, or I don't have room for everything, or something is too big or too small for me to wear, or I've gotten some enjoyment out of an item and am now ready to let someone else enjoy it. No offense intended, and I hope none taken. Thanks for understanding.
The listings that follow are pretty self-explanatory, except for this: For shirts and jerseys, you'll see a size followed by two measurements (L, 21″, 29″). In each case, that's the tagged size followed by the pit-to-pit measurement across the chest and the length from the back collar to the bottom hem.
We don't have quite as many items this year as we did last year, but I'm hoping the top-notch quality will make up for the slightly smaller quantity. Ready? Here we go:
1. A complimentary Uni Watch membership card with your choice of design.
2. An MLB Ballpark Pass-Port, like the one described here.
3. A genuine leather wallet with a lining made from a swatch of game-used uniform fabric. You can choose from any of these MLB, NFL, or NHL teams, with a value of up to $160.
4. A Green Bay Packers blanket like the one shown here. 60″ x 72″. This one is pretty heavy, so it would be nice if the winner could chip in to help with the shipping costs.
5. A 2017 Ohio State calendar from Asgard Press.
6. Same as above, but for Texas.
7. Same as above, but for Alabama.
8. A 2017 Electric Football calendar from our friends at the Unforgettable Buzz.
9. An Orioles "vintage girl" bobble, still in the box. Has ponytail in the back.
10. A St. Louis Officials Association patch. Pen, shown for scale, not included.
11. A San Francisco City FC jersey. Annoying ad on the back. L, 20.5″, 29.5″.
12. A T-shirt celebrating the 50th anniversary of the Orioles' 1966 championship. Chest logo is a bit spotty. M, 19.5″, 27″.
13. A pair of Phillies Liberty Bell stirrups.
14. A pair of Stance-made Phillies socks. MLB logo and Stance logo both appear on both socks.
15. A phantom baseball from the 1994 World Series, which was wiped out by labor strife.
16. A Professional Bull Riding jersey. Dickies branding on the front is nothing compared to what's on the back. M, 23″, 29″.
17. An A's ringer tee. L, 22″, 29″.
18. An A's hooded sweatshirt. L, 24.5″, 29″.
19. A pair of Curtis Granderson giveaway socks.
20. A Harlem Globetrotters 90th-anniversary pom-pom hat.
21. A pair of striped Pacers socks. Dark sections are more navy-ish than the photo indicates. NBA logo and Stance logo both appear on both socks.
22. A pair of NBA striped crew socks. Not sure which team they're for — Trail Blazers, maybe..? NBA logo and Stance logo both appear on both socks.
23. An Indians crooked-C strapback cap. Bicentennial logo on one side, '47 logo on the other.
24. A "Mets Rushmore" giveaway T-shirt featuring pitchers who mostly ended the year on the DL. Annoying ad on the back. XL, 23.5″, 29″.
25. A Roberto Clemente T-shirt. M, 20″, 27″.
26. A Jackie Robinson T-shirt, featuring a color that Robinson never actually wore. M, 20″, 26″.
27 and 28. Two copies of the book St. Louis Cardinals Uniforms and Logos: An Illustrated History. Each copy is a separate prize.
29. An Orioles giveaway jersey with "Palmer 22" on the back.
30. A Two Five Apparel dri-fit T-shirt. Whisper weight. Hashtag on back. L, 21.5″, 27.5″.
31. Another Two Five dri-fit tee, but with a completely different design. Hashtag on back. L, 21″, 28″.
32. A Two Five thermal pullover. Baseball seam pattern on back. M, 20.5″, 27.5″.
33. Same as above, but in a larger size: XL, 24.5″, 29.5″.
34. A Lehigh Valley IronPigs cap. Size 7.5.
35. A Uni Watch magnifying glass, symbolizing how UW takes a close look at the uni-verse. Hand-painted by longtime reader Ben Traxel. Nickel, shown for scale, not included.
36. A pair of Oklahoma City Hornets sneakers, dating back to when the franchise temporarily relocated to OKC following Hurricane Katrina. Lots of small details, including NBA logo aglets! Size 11.5.
———
And there we are. To enter the raffle for these items, here's whatcha do:
1) Send an email to the raffle address. If you're having any trouble with the link, it's uniwatchraffle at gmail dot com.
2) In the body of the email, please indicate (a) your name and shipping address and (b) your top 10 prize choices, in order of preference, by number. If you're only interested in, say, seven items, then just list your top seven choices; if you want to list more than 10, you can do that too, but I don't really expect anyone to go that far. I'll do my best to accommodate all the winners' choices.
3) One email per person. Overseas readers are welcome to enter, although I may ask you to chip in on the shipping charges if you win something heavy. Entry deadline is next Wednesday, Dec. 21, 7pm Eastern. The winners will be announced on Christmas Day.
Again, my thanks to all of you who contribute in various ways to Uni Watch. I wish I could provide gifts for all of you "" honest.
• • • • •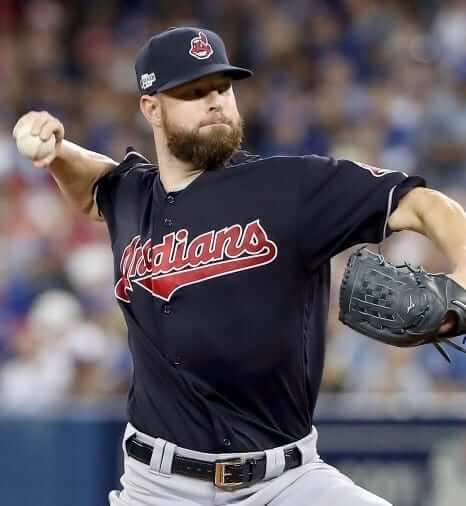 Just to clear something up: A lot of Wahoo-related misinformation has been floating around over the past 48 hours or so. One thing at a time:
• It is true that Cleveland will no longer wear the Wahoo caps with the navy alternate jerseys at home. For navy-clad home games, the team will wear the red block-C caps that had previously been paired with the cream alternates (which are now being eliminated).
• However, the Wahoo caps will still be worn with the navy alternates on the road. (Or at least that's the officially designated cap for that jersey on the road. Given the way teams tend to mix and match these days, I wouldn't be surprised to see any Cleveland cap being paired with any jersey.)
• During the World Series, MLB commish Rob Manfred expressed a desire to meet with team ownership regarding Wahoo at some point during the offseason. But that meeting has not yet taken place or even been scheduled, and the home/navy cap change has nothing to do with Manfred. The cap switcheroo for 2017 had already been decided upon well prior to the 2016 postseason and was already noted in the MLB Style Guide.
I got all of this straight from the team's senior spokesperson, who I spoke with yesterday afternoon (and then contacted again last night after a Cleveland TV station posted a report that turned out to be erroneous). Believe it.
• • • • •

Click to enlarge
Out with a bang: For the past 22-ish years, my favorite comic strip — and one of my favorite art projects, period — has been "Maakies," a weekly strip by the great Tony Millionaire. It ran in the now-defunct alternative weekly NYPress back in the mid-'90s, when I was a columnist there, and I remember thinking, "I can't believe I get to be in the same publication as this amazing thing!"
Yesterday morning Tony posted the latest installment of "Maakies" (shown above), which has Uncle Gabby blowing Drinky Crow's brains out. There's nothing unusual about that — Drinky Crow getting shot in the head was the strip's longest-running gag — but this one felt different. The line "Drinky Crow, it's time…" made me think Tony might be getting ready to close up shop. A few minutes later my hunch was confirmed, as Tony announced that the strip is ending.
The truth is, it was time, because "Maakies" was no longer as reliably wonderful in recent years as it had once been. Still, I mourn its passing. At its best, it was sad, caustic, hilarious, beautiful, clever, absurdist, joyous, depressing, and redemptive in equal measure. Its running theme was what Tony liked to call "the horror of being alive," and how the chief palliatives to that horror are love and alcohol (not always in that order). If the strip's quality has dropped off a bit lately, I'd like to think it's because Tony's internal horror has lessened as well, and that he therefore no longer has such potent source material to draw from. Or at least I hope that's the case.
At some point Tony began making some extra money, as many cartoonists do, by selling the original artwork to his strips. In the early 2000s (I no longer recall the exact year) I bought one that seemed particularly apt for me — it's sort of about being a work-at-home writer — and had it matted and framed (click to enlarge):

What I particularly love about that one is how Drinky Crow is wearing underwear in the final panel. That's actually more clothing than he usually wears, not less, but it still gets the point across and is typical of Tony's genius for communicative details. (For the record: I am wearing pants as I'm writing this.)
I know Tony will move on to other triumphs, but this still feels like the end of an era. Good-bye, Uncle Gabby and Drinky Crow — R.I.P.
(If you're interested in "Maakies" and/or Tony's other work, there are many books available. The ones I recommend starting with are this one and this one.)
• • • • •
The Ticker
By Mike Chamernik

Baseball News: A bunch of current and former MLB players spoke out against the new anti-hazing rule that bans, among other things, making players dress as women. The players said the ritual promoted team unity (from Ilana Hardesty). … The Mets announced their 2017 Friday giveaway T-shirt designs. One design depicts Yoenis Cespedes's neon-toned necklace. … Vladimir Guerrero was known for batting bare handed, but at one time he wore one glove at the plate (from Mike Engle). … The Binghamton Rumble Ponies did something new to unveil their uniforms: The unis were modeled by members of the Maine-Endwell team that won the Little League World Series this year (from David Feigenbaum). … Actor Alan Thicke died Tuesday night. Here he is in a Dodgers jersey for a celebrity game in Los Angeles in 1992 (from Steve Johnston). … Umps in Puerto Rico's winter league have ads on their uniforms. … Michael Clary spotted this 1921 photo of Babe Ruth. "Note the stirrup on Babe's right leg," he says. "It looks sort of 'spat-like.' Maybe its being held down by a strap?"


NFL & College Football News: Seahawks coach Pete Carroll will wear these black-and-lime green shoes for tonight's Color Rush game (from Brinke). … Matthew Stafford wore a single-finger glove on his throwing hand in practice yesterday. The Lions QB dislocated his middle finger against the Bears on Sunday, but finished the game wearing a regular glove. … Air Force has added Fighter Squadron Patch decals to its helmets for the Arizona Bowl later this month (from Phil).

Hockey News: During a recent Wisconsin-Michigan game, ESPN placed a bug for #cawlidgehawkey in the corner of the screen. The phrase, meant to sound like a Boston accent, comes from the movie Miracle, and the hashtag was made popular by ESPN's John Buccigross (from Dustin Semore). … The teams are Moorhead High School in Minnesota are called the Spuds, and fans often throw potatoes onto the ice, even after they've been warned not to do so. A recent spud-tossing incident resulted in a penalty being called against Moorhead, which in turn resulted in a spud-related power play goal for the opposing team. "No, this is not fake news," says Chris Murphy.

NBA News: Rip Hamilton wore Jordans early in his NBA career when he was with the Wizards. He says that Michael Jordan gave him a hard time about it, saying that his namesake shoes were "for All-Stars." Hamilton was traded to Detroit and ended up making four All-Star teams. … The Blazers offer a ticket package that includes a bag of coffee and mugs with the old logo on them.

Soccer News: Premier League clubs are looking to earn big bucks from sleeve patch ads on their jerseys. The league had previously held out on sleeve ads under the belief "that broadcasters would pay more for the rights to televise a 'clean' product with limited shirt branding." … Airdrieonians, a Scottish club, will pay tribute to a fan who died from cancer by wearing jerseys with his face on the front for the rest of the season (from @the_boot_room). … New home and away kits for Senegal (from Trevor Williams). … Also from Trevor: In the early 1990s, Grasshopper Club Zürich wore jerseys with "Why Drugs?" on the front and "No Drugs" as the NOB. "Reminds me of West Brom's anti-smoking shirt from 1984-86," he says.

Grab Bag: New away jerseys for the Stormers, a South African Super Rugby team. "Their colors are dark blue and white, which makes these jerseys stupid," says Eric Bangeman.