If you click on the video above, you'll see some highlights from a 1969 Packers/49ers game. The Packers were the home team, but the field included a baseball infield diamond, so you can tell that the game was played at County Stadium in Milwaukee, where the Packers used to routinely play two to four home games per year.
But wait a minute — the Brewers didn't yet exist in 1969. (They were born in 1970, when the Seattle Pilots franchise relocated to Milwaukee.) So why did County Stadium include a dirt infield that year?
The answer, as reader Peter Fredrickson recently explained to me, is that the White Sox played a handful of home games in Milwaukee in 1969. They had also done so in '68. The situation is explained here, as follows:
In an effort to return Major League Baseball to Milwaukee after the departure of the Braves, local businessman and minority Braves owner Bud Selig brought other teams to play at County Stadium, beginning with a 1967 exhibition game between the Chicago White Sox and Minnesota Twins. The exhibition game attracted more than 51,000 spectators, so Selig's group contracted with Sox owner Arthur Allyn to host nine Chicago White Sox home games at County Stadium in 1968.

Selig's experiment was highly successful "" those nine games drew 264,297 fans. … In Chicago that season, the Sox drew 539,478 fans to their remaining 58 home dates. In just a handful of games, the Milwaukee crowds accounted for nearly one-third of the total attendance at White Sox games. In light of this success, Selig and Allyn agreed that County Stadium would host Sox home games again the next season.

In 1969, the Sox schedule in Milwaukee was expanded to include 11 home games (one against every other franchise in the American League at the time).
I was completely unaware of this chapter in MLB history. Interesting!
That video, incidentally, includes all sorts of great NFL and AFL footage from 1969. I recommend watching the whole thing, but I'll single out a few highlights, starting with this footage of the Broncos in their orange pants:
And here's some footage from a Jets/Chargers game, with San Diego wearing its gorgeous powder blues:
And there's a lot more — have fun exploring it. And as you'll see, the NFL teams are all wearing the league's 50th-anniversary shoulder patch.
• • • • •
College Hoops Preview reminder: In case you missed it yesterday, my annual College Basketball Season Preview — featuring coverage of more than 160 schools, by far the most of any season preview I've ever done for any sport — is up now on ESPN.
A few additional college hoops items trickled in yesterday after the preview was published. Here you go (click photos to enlarge):
• UT Martin has added a Pat Summitt memorial patch: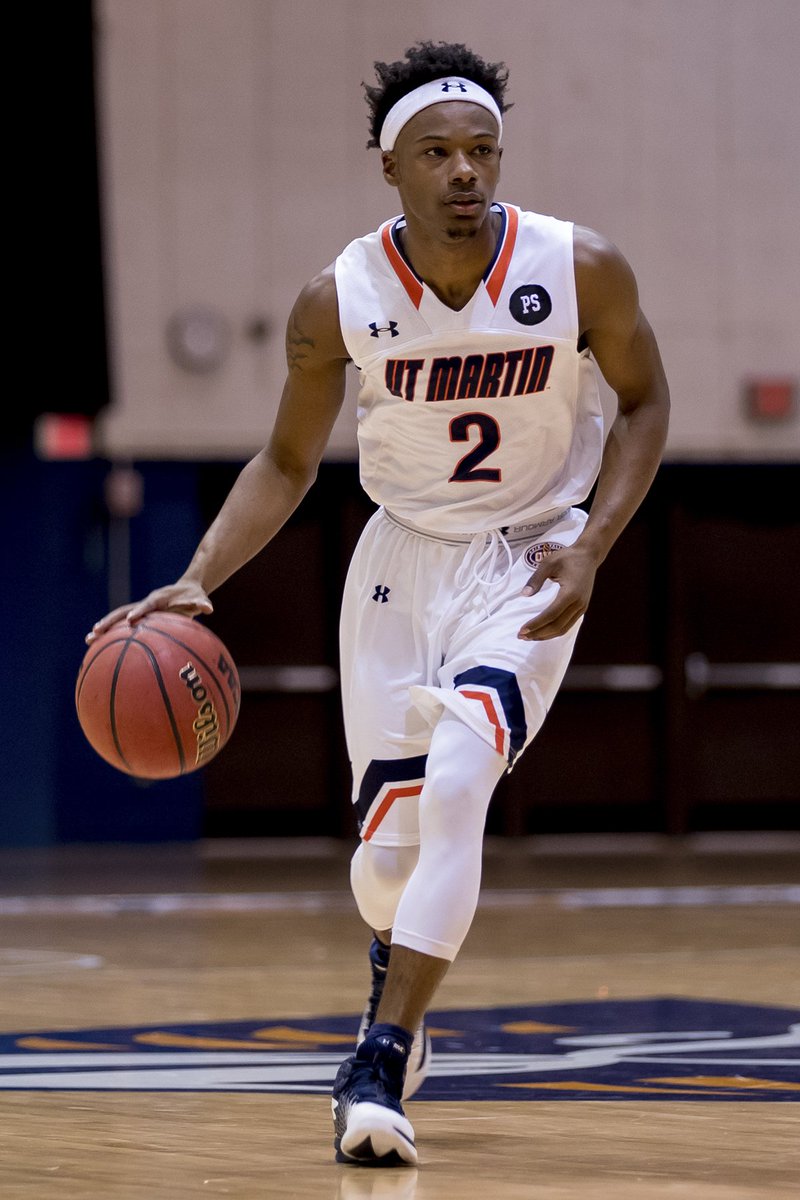 • Nevada has a new court design: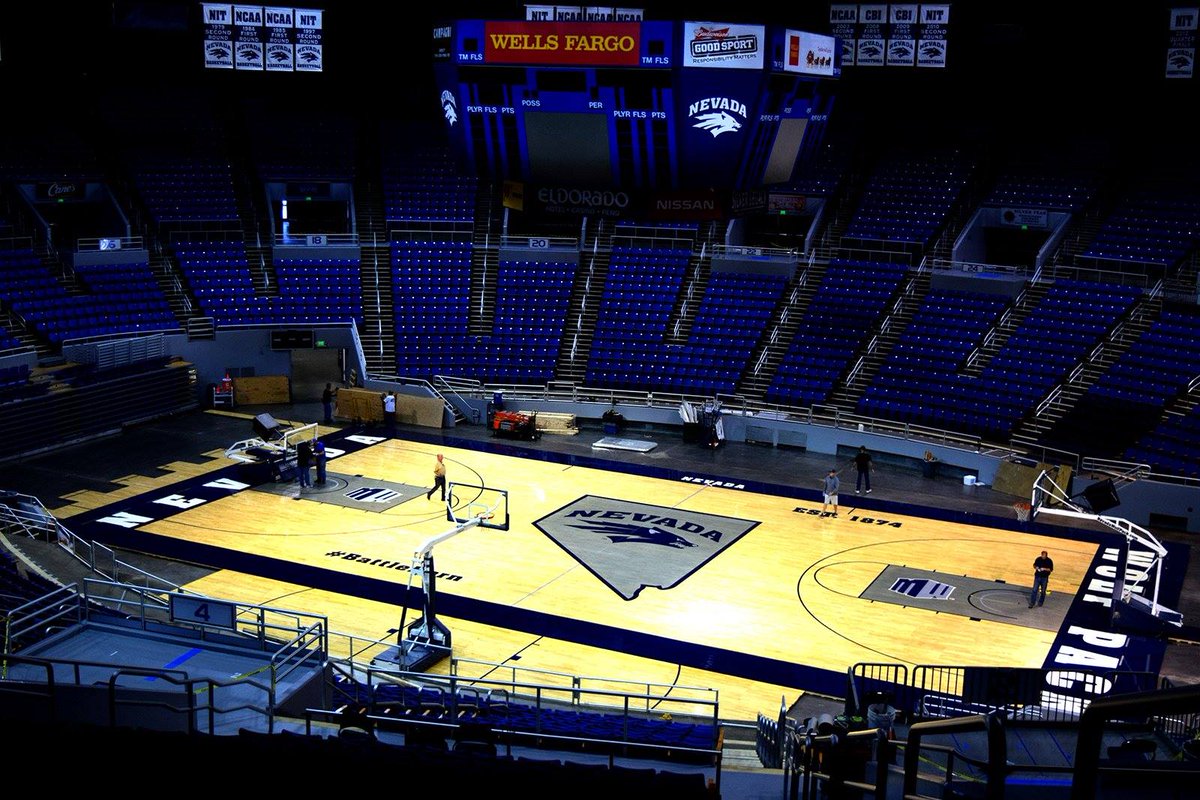 • Elon has a new gold alternate uniform:
New unis. New season. New internet sensation. See you Friday night @ElonMensHoops #MannequinChallenge #phoenixrising https://t.co/dT4JUvkSOl

— Elon Phoenix (@elonphoenix) November 10, 2016
• Rider now has a shoulder harness and new trim toward the bottom of the shorts: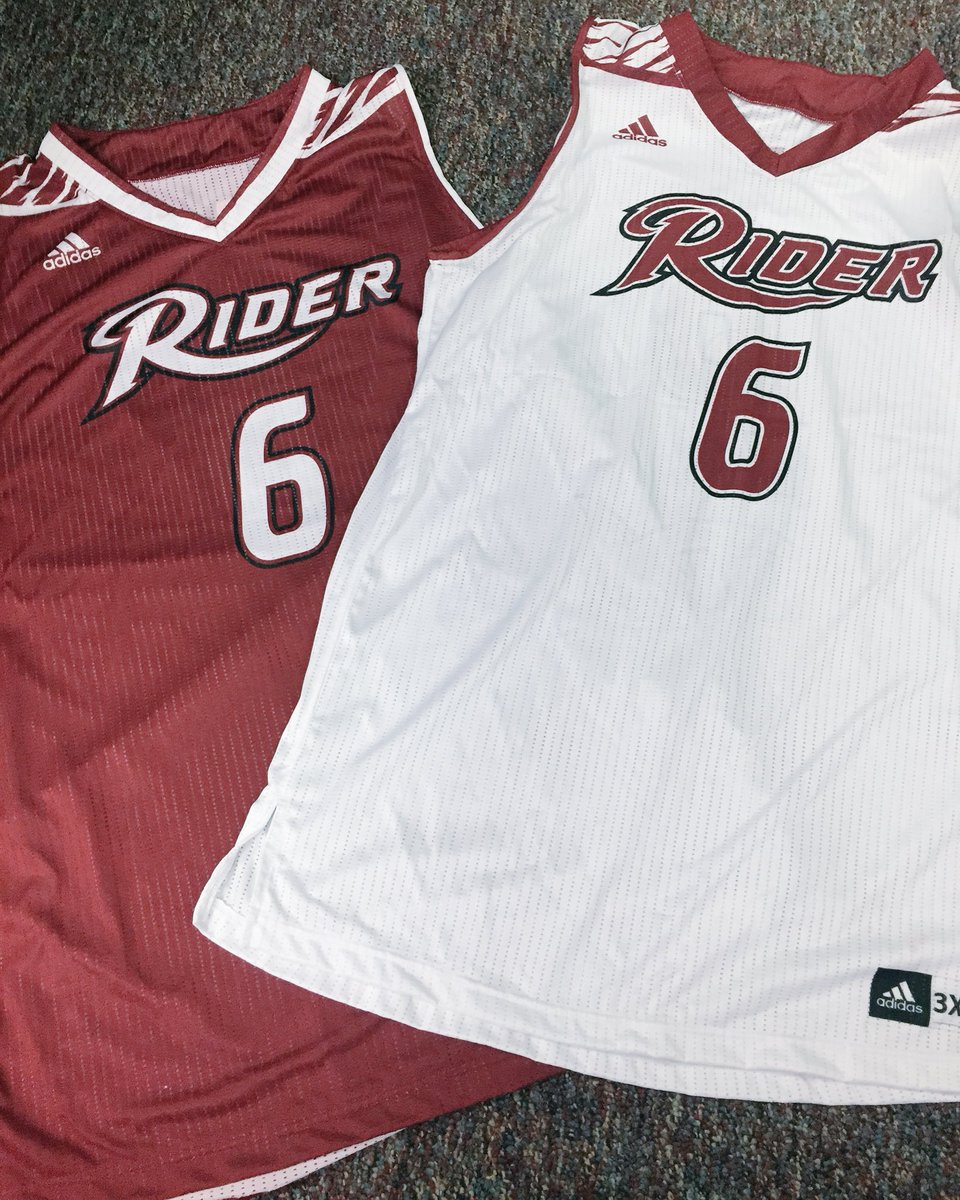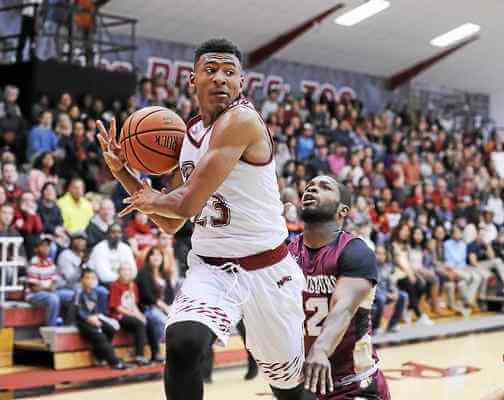 • New home whites for North Carolina-Wilmington — old version on left, new on right: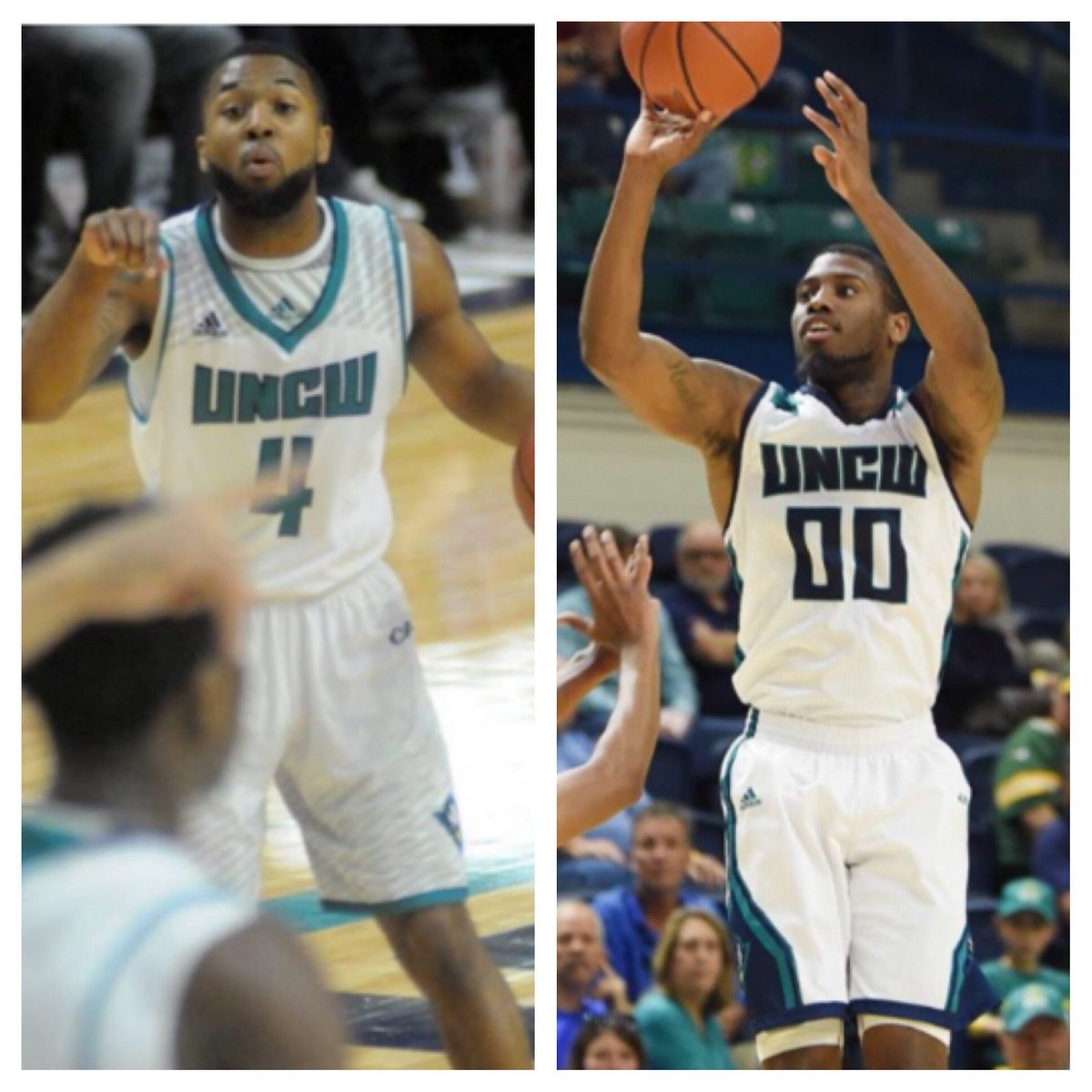 • New gold uniforms for Quinnipiac (updated white and blue sets will be unveiled soon):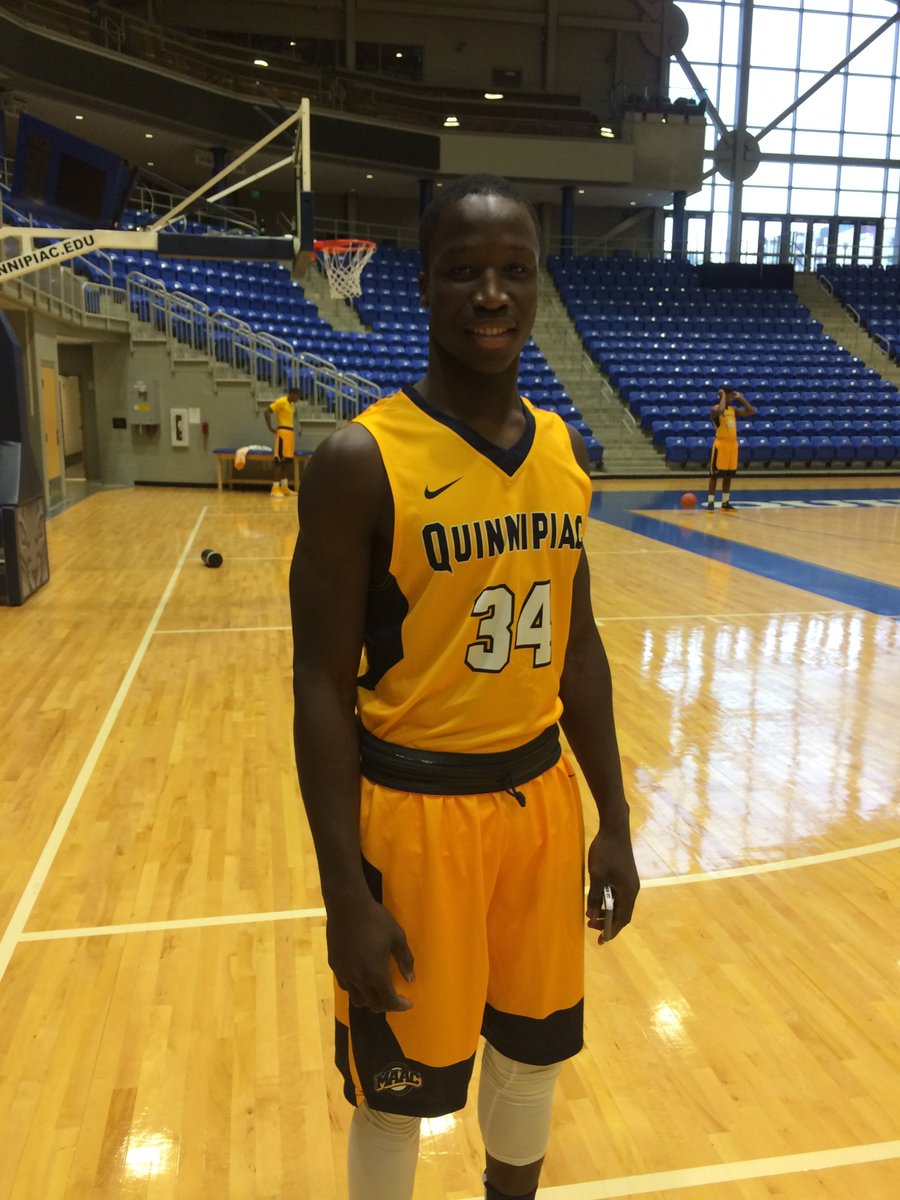 • • • • •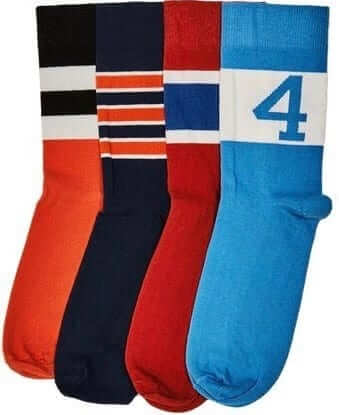 StripeRite reminder: The second batch of StripeRite socks, shown at right, is now available for ordering. For those of you who've already ordered, the socks will start shipping on Nov. 21.
My thanks, as always, for your consideration.
• • • • •
The Ticker
By Mike Chamernik

Baseball News: We already noted that Chicago is rolling out celebratory Cubs L trains. The city has a few Cubs "W" flag buses as well. Here's the complete design (from Ben Obecny). … MLB will destroy, not donate, phantom Indians championship apparel. The official reason is to "protect the team from inaccurate merchandise being available in the general marketplace." I maintain that if Chicago would've lost Game 7, Cubs title gear would've been the hottest troll/joke gift items of all time (from Ted Arnold). … Good photo here of Larry Bird playing college baseball at Indiana State (from Marc Viquez). … The Port Angeles Lefties of the WCL revealed their new logo. The angry marmot will be a hero for left-handers everywhere (from Michael Carman).

NFL News: As hinted the other day, Washington will wear their burgundy throwbacks on Sunday. In 2012, the team wore leatherhead brown helmets, but because of the one-shell rule, last year they just wore their regular helmets without the stripe. That's the case again this year, though they will have grey facemasks (from Phil). … Bears QB Jay Cutler threw a pass without a grip on the seams last weekend. … Gene Sanny found a team-issued USFL Michigan Panthers jersey. "What I found interesting was the number font," he says. "While the slightly curved sans-serif 7 was a staple of the USFL's numbers, I didn't know the fonts between front and back were thinner. Sure the back numbers are usually bigger than front numbers, but these look either stretched a bit, or simply a taller, thinner version of the front numbers." … With the Ravens slated to go mono-purple for tonight's game (the Browns will be going mono-white), The Baltimore Sun has taken a look back at the team's best and worst uni combos over the years (from Phil).

College Football News: Veterans Day helmets for Bowling Green this weekend. They include an extra touch: The names of students who died in combat will appear on the helmet stripe (from Phil). … Central Florida will wear military appreciation helmets on Saturday. The left side will feature a stars-and-stripes UCF logo. For the right side, players chose the seal of one the five branches of the military (from David Staples). … Lids is selling a BFBS Michigan cap that says "Go Blue." Reminds me of the Stroop effect (from Marc-Louis Paprzyca). … Troy will wear flag-themed helmets this weekend (from Ben Whitehead). … Northern Illinois played a game at White Sox Park last night. The Huskies had a Chicago skyline decal and Chicago flag stars on the backs of their helmets (from @TheBufordTannen). … Middle Tennessee will wear white-over-gray this weekend (from Lee Wilds). … Arizona will bring back its chrome red helmets on Saturday (from Ryan Kelapire).

Hockey News: Dartmouth goalie Adrian Clark has a Dr. Seuss-themed mask. The children's author, whose real name was Theodor Geisel, attended the school in the 1920s. He took up his pen name during his time writing for Dartmouth's humor magazine (from Tris Wykes). … The Panthers will wear camouflage jerseys with military division patches for pregame warm-ups on Saturday (from @mypintofview).

NBA News: Nuggets cheerleaders will wear pin-up girl-inspired (I think) outfits for their Veterans Day game. … During Game 1 of the 1989 Eastern Conference Finals, Phil Jackson, who was a Bulls assistant coach at the time, wore a pair of Air Jordans IVs.

Grab Bag: New crest for Brentford FC (from Ed Å»elaski). … Toblerone chocolates have a new shape. The triangular pieces are now smaller, with more space in between them (from J. Max Weintraub). … Hillary and Bill Clinton both wore nonpartisan purple for her concession speech yesterday (from Ted Machnik).