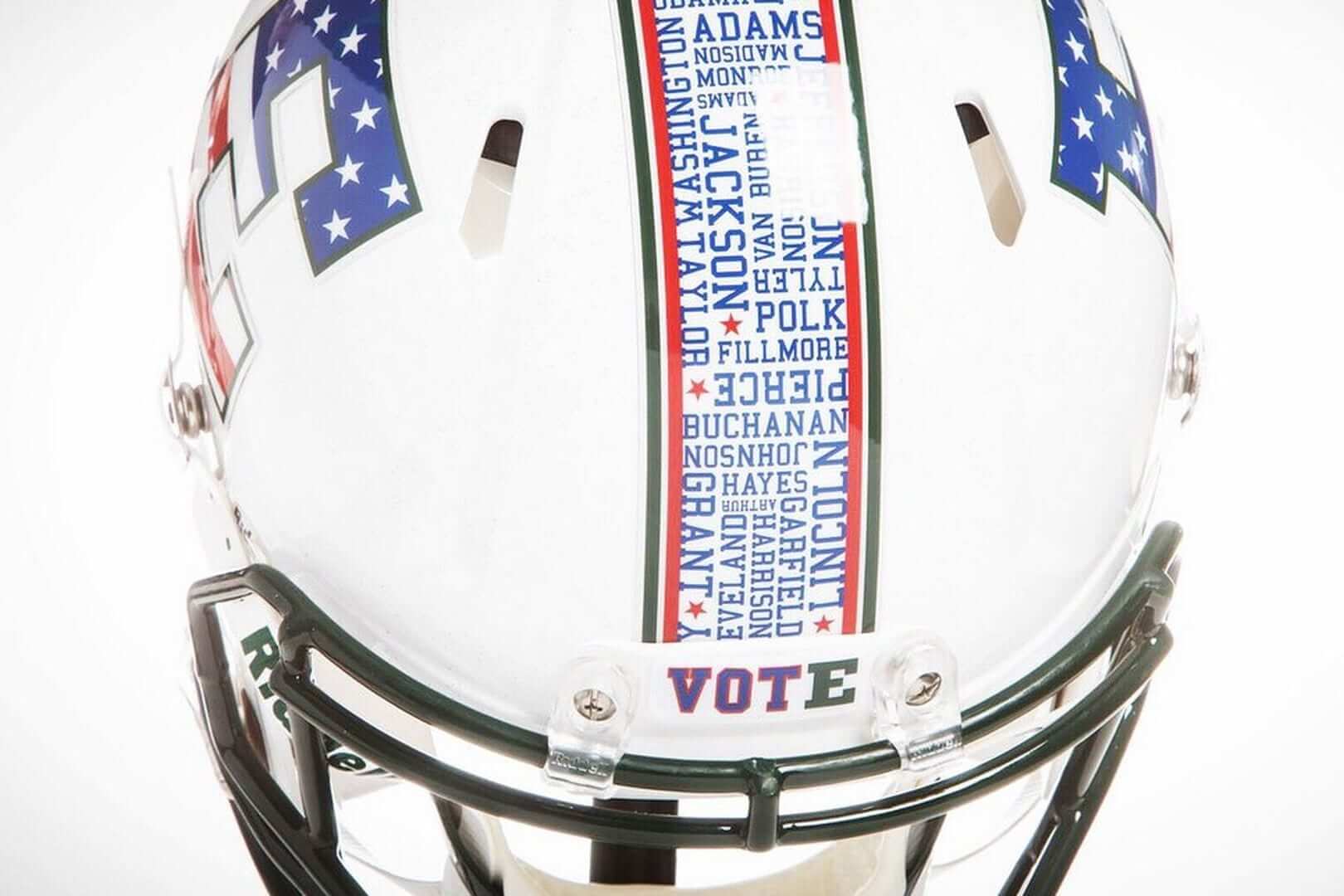 Click to enlarge
So this is pretty cool: Eastern Michigan will wear Election Night helmets, complete with the surnames of all 44 presidents and a "Vote" nose bumper, for next Tuesday's nationally televised game against Ball State. Amidst all the stars/stripes uniform designs that conflate patriotism with either the military or "U! S! A!" jingoism, it's nice to see one that simply promotes good civics. Well done.
Did any team do anything like this in 2012? If so, I can't recall it. I do recall, however, that a few NBA players wore special sneakers on Election Night in 2008, with slogans like "Embrace Change, Vote '08" and "Change Is Needed, Vote '08."
Getting back to Eastern Michigan, it's a little odd that they're sticking with their regular green facemask, but whatever. Additional photos and info here.
(My thanks to our own Alex Hider for letting me know about this one.)
•  •  •  •  •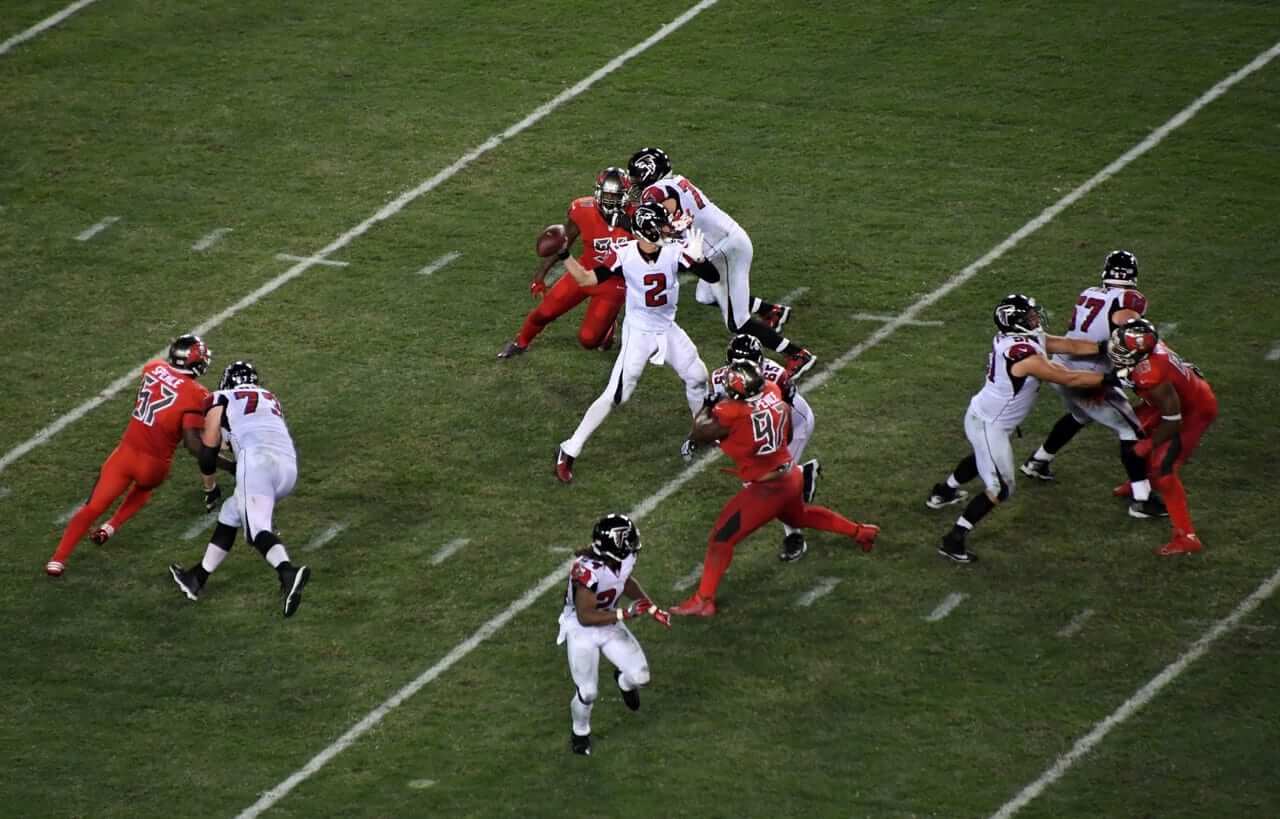 Click to enlarge
Meanwhile, in Tampa: The NFL's latest Thursday-night game features the Bucs in mono-red and the Falcons wearing their usual white road uniforms. The weird thing, as you can see above, is that some of the Falcons wore plain white socks (which is how the Thursday-night look is supposed to work) while others wore their usual black-topped socks. Weird. Lots of additional photos here.
Also, you know that big pirate ship that the Bucs have in the north end zone? Reader Kevin Brown works on that ship as one of the pirates. "During the game we mostly toss out beads and T-shirts, take photos with fans, and spread good cheer with the crowd," he says. "Our 'uniforms' all have a couple stock items like the pants and shirts, but they allow us to accessorize them like things like jewelry, belts and swords." Here's Kevin, on the right, with one of his co-workers: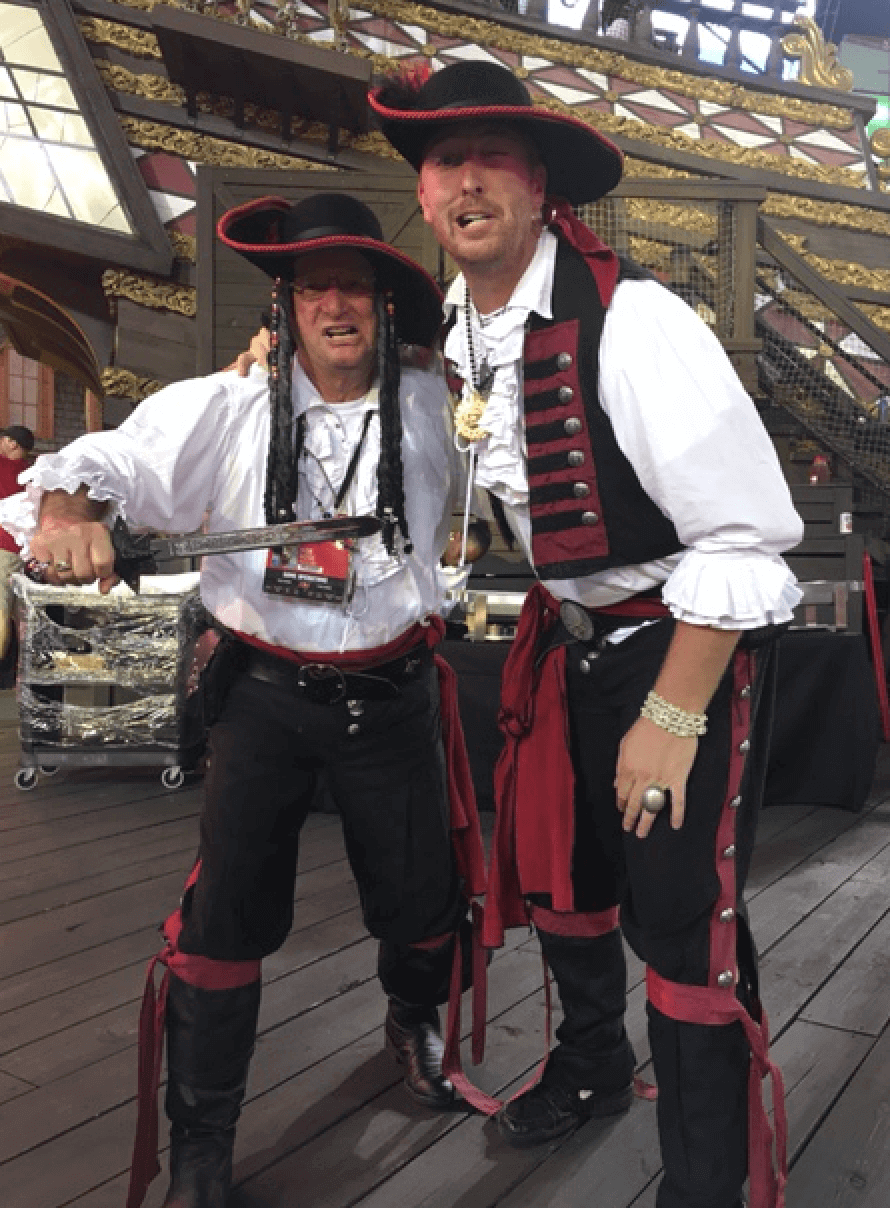 •  •  •  •  •
Buy all our stuff already: As you may be aware, the Uni Watch T-Shirt Club's football-based design (shown at right; click to enlarge) is now available for ordering. It's being offered in three colors — grey, black, and green.
Also, the second batch of StripeRite socks, which takes inspiration from each of the four major sports, is available for pre-ordering. The socks will begin shipping on Nov. 21.
My thanks, as always, for your consideration.
• • • • •
The Ticker
By Paul

Baseball News: The Double-A Binghamton Mets are now the Binghamton Rumble Ponies, complete with the obligatory rote Brandiose treatment. Sigh. The name and design refer to large concentration of carousels in the Binghamton area. Here are the new caps. … LeBron James lost a bet and will wear a Cubs uniform to the Cavs' Dec. 2 game in Chicago (thanks, Brinke). … New 30th-season logo for the Charlotte Knights (from James Gilbert). … Cheap Trick has a pretty cool Cubs-themed shirt (from Jon Solomonson).


Football News: In case you missed it: The Browns will be going mono-white at home this Sunday, which means the Cowboys will be wearing their seldom-used blue jerseys. … Here's what West Virginia will be wearing this weekend. … The high school attended by one of this week's slain Iowa police officers is adding a memorial helmet decal in his honor. Further info here (from David Teigland). … In a related item, Iowa State added a helmet decal last night in support of the affected police departments. … Here's a closer look at Duke's new grey helmets (from Andrew Cosentino). … Here's a new one, at least to me: UNC is giving away a shirt that shows football gloves (from James Gilbert). … Furman fans have voted on the team's homecoming uniform (from Daniel Assey). … New military-rah-rah helmet for Cincinnati.

Hockey News: Here's what the Blues and Blackhawks will be wearing for the Winter Classic. More on the Blues leak here. … When the Flyers wear their 50th-anniversary jerseys, their black helmet numbers turn gold, and the helmet logo gets gold trim (from John McMunn). … In a related item, the Flyers and Islanders went alternate vs. alternate last night (from Kristopher Sharpe). … BYU G Brandon Holt honors his deceased brother on his helmet's backplate (thanks, Phil). … Election Night uniforms tonight for the Hunstville Havoc. Key passage: "The left leg of the uniform will have a picture of Hillary Clinton and the right leg will feature Donald Trump." … The Tucson Roadrunners are going G.I. Joe tomorrow night (from @themeebs).

Basketball News: I put this in the baseball section, but I figure I'd better put it here too: LeBron James lost a bet and will wear a Cubs uniform to the Cavs' Dec. 2 game in Chicago (thanks, Brinke). … The Lakers will wear 1986 throwbacks tonight, and for two additional games. The design had already been leaked months ago, but this is the team's first official acknowledgment of it. … After an initial hiccup that caused a delay, the Cavs have a new court design. "The skyline returns, the center sword is gone, championship logos added, and the black baseline stays," says John Sabol. … New uniforms for Tulsa, Providence, and Jacksonville. … Miami's arena has a new name.

Soccer News: FIFA, which generally disallows political symbols on uniforms, is considering sanctions against Ireland because the tam included a reference to the 1916 centenary celebrations on its uniforms for a game back in March. … New uniforms for the Harrisburg Heat. … "Bayern München from the German Bundesliga is wearing special jerseys against TSG Hoffenheim on Saturday," reports Anthony Zydzik. "They are made 100% out of recycled plastic and plastic that has been collected from the ocean off the coast of the Maldives. Real Madrid will be wearing a similar jersey on Nov. 26."

Grab Bag: New jersey for Tour de France winner Chris Froomes's Team Sky (from Craig Ackers). … New logo for the Aussie rules football team North Melbourne (from Scott Nuzum and Shannon Shark). … New jerseys for the rugby league team Huddersfield Giants (from @TheLupineOne).
•  •  •  •  •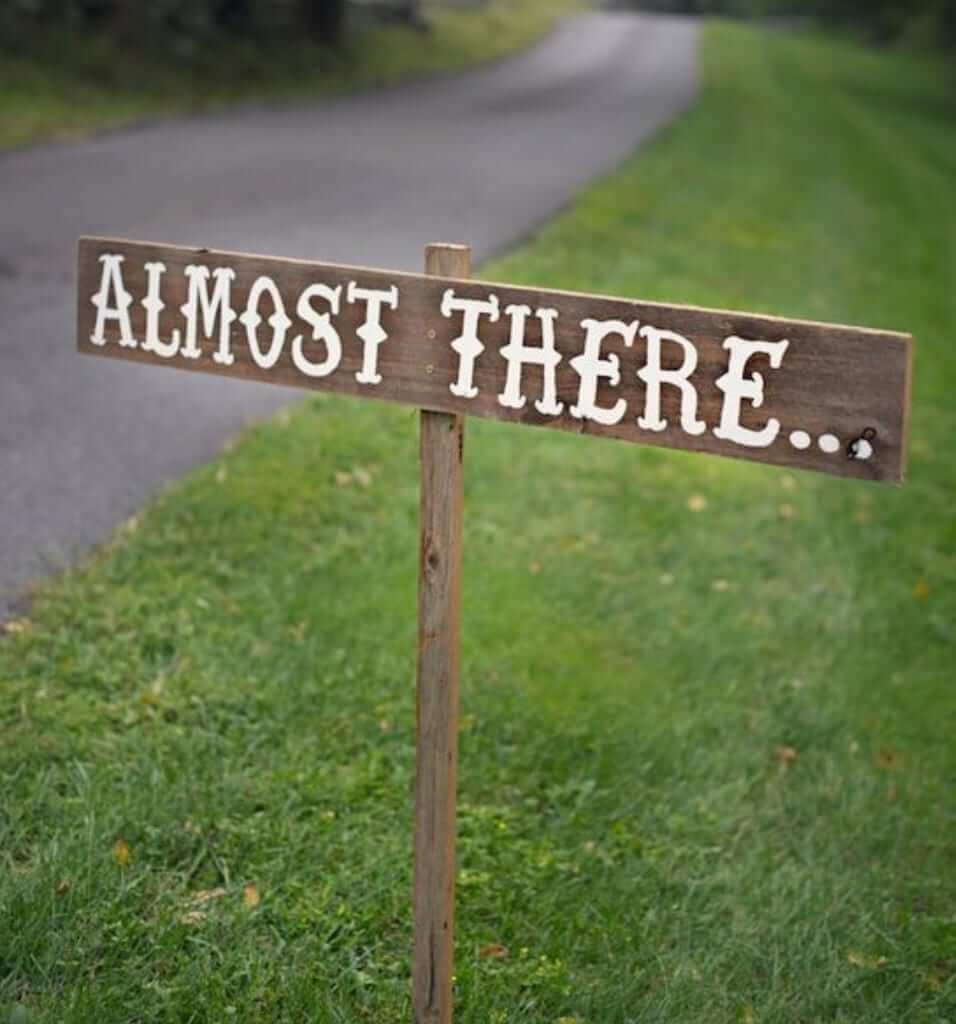 On a serious note: A very important moment in our civic culture is now just a few days away. It's been a long time coming — like, a really long time. I think I speak for everyone, no matter what your core beliefs or leanings may be, when I say the wait has been brutal and the path to get to this point has been torturous. At various points over the past several months, I've thought to myself, "Man, I don't know how much more of this crap I can take." You probably did, too. I hate to trot out a cliché like "our long national nightmare," but it really does seem appropriate here. We all deserve better.
Like many of you, I sought refuge in baseball, football, and the rest of the sports world, and I guess it helped a bit. Ultimately, though, there was no escape from that creeping sense of dread and angst that was permeating our national character. I'd look at the calendar, count down the days until the ordeal would finally be over, and wonder if we'd all make it.
But now, finally, it's almost here: the start of curling season, which arrives this Sunday evening. I for one can't wait.