Click to enlarge
[Editor's Note: Today we have a guest entry from longtime reader/pal Jeff Ash, who lives in Green Bay. He has a good story to get us ready for the NFL season. Enjoy. "" PL]
By Jeff Ash
Fifty years ago this week, Green Bay's biggest department store, Prange's, opened a Packer Shop. You can see the announcement in the ad shown above, which ran in The Green Bay Press-Gazette on Sept. 4, 1966 — exactly 50 years ago yesterday.
It was billed as "the official NFL-appointed Packer Shop featuring clothing, accessories, uniforms and gifts in the official Packer colors and bearing the authentic Packer insignia." Prange's also put the uniforms of the other 15 NFL teams in its display windows along the street during the Packer Shop's first week. (That's right, there were only 16 NFL teams back then — half as many as today.)
Prange's had stores throughout eastern Wisconsin, and those stores had Packer Shops of their own. I vividly remember the Packer Shop in the Sheboygan store. There wasn't much to it, just a small display tucked into the men's department, but it had Packers clothing and hats and pinbacks and pennants. Back then, you seemingly couldn't get that stuff anywhere else.
The Packer Shop at Prange's was seasonal. I always watched for it to reappear each fall, and wondered why they couldn't leave it up all year round.
Prange's also brought Packers players to its stores for autograph sessions. When I was 10 or 11, I convinced my dad to take me to Prange's in Sheboygan when the Packers were there. I got autographs from Ray Nitschke, Bob Jeter, and Mike Mercer, and I still have them. Here's Nitschke's [click to enlarge]:
What startled me was that the players wore suits instead their uniforms for the signings. I guess I was already a Uni Watch sort of guy at the time, even though Uni Watch didn't yet exist.
———
Very nice story, Jeff — thanks so much for sharing. It's an honor to have your byline here on Uni Watch.
•  •  •  •  •
Vikings number font confuses everyone "" even the Vikings: Here, take a look at this tweet about newly acquired Vikings quarterback Sam Bradford and see if you can spot the problem:
Sam Bradford will wear #8 for the #Vikings. pic.twitter.com/JeFX4cBYNQ

— Minnesota Vikings (@Vikings) September 3, 2016
The issue, of course, is that the Vikings use those stylized numerals with the curvilinear serifs for numbers in the tens column, not numbers in the ones column. Players with single-digit numbers get the conventional-looking numerals, not the stylized numerals.
it's tempting to blame the underpaid graphic design assistant who created that mock-up of Bradford's new jersey. But the real blame lies with Nike, which created this nonsensical numbering system — and with the team management, which went along with it.
(Kudos to reader Kenneth Warren for spotting this one.)
•  •  •  •  •
Too good for the Ticker (especially since there's no Ticker today): I'm just gonna let this one speak for itself:
Steve Grogan with the neck roll that rivaled the Great Wall of China in size @UniWatch @Super70sSports @PhilHecken pic.twitter.com/8wj1ZkWl30

— Pro Football Journal (@NFL_Journal) September 5, 2016
•  •  •  •  •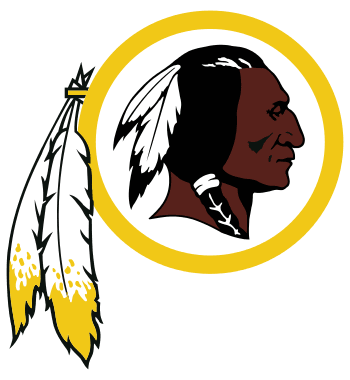 Panel discussion reminder: This Thursday afternoon, Sept. 8, I'm going to participating in a panel discussion at Baruch College in Manhattan regarding the use of Native American imagery in sports.
The event will run from 12:45-2:15pm (yes, I realize that's an awkward time frame for anyone with a regular job) and is open to the public, although attendees are supposed to register/RSVP in advance. You can do that, and see additional information about the event, here.
• • • • •
T-Shirt Club reminder: In case you missed last week, we've launched our latest Uni Watch T-Shirt Club design.
My creative partner on the T-Shirt Club project, Bryan Molloy, no longer works at Teespring, so we're doing this shirt with his new employer, Represent, which operates almost exactly like Teespring does. From your standpoint, the customer experience should be virtually identical.
Now then: Our latest shirt is devoted to soccer. Here's the design (for all of these images, you can click to enlarge):
We're offering this design in four different shirt colors — maroon, black, dark green, and heather grey:
The shirt is available here. It's available for a slightly longer period than most of our previous shirts, in part because I want to build in some extra time because of the Labor Day weekend, and also because traffic here on the site is a bit lower during my August break. Basically, I just want to make sure everyone has a chance to see and order the shirt.
One more time, the soccer shirt is available here. My thanks, as always, for your consideration.
•  •  •  •  •
That's it for today. We'll get back to regular content, complete with a Ticker, tomorrow. If you have today off, enjoy the holiday. If you're working, thanks for keeping the world spinning while the rest of us get to take a break. See you all tomorrow.