[Editor's Note: Paul is on his annual August break from site. Deputy editor Phil Hecken is in charge from now through the end of the month, although Paul is still on the clock over at ESPN and may be popping up here occasionally.]
Click To Enlarge
By Phil Hecken with Michael Paolucci
Yesterday, the Philadelphia Flyers, one of a number of teams who will be playing their 50th NHL season this year, unveiled a "Golden Anniversary" jersey — there was some discussion of it on Uni Watch yesterday — and immediately everyone seemed to hate it (like really HATED it). Personally, I happen to like it, myself, but that's neither here nor there.
I'm pleased to introduce you to Michael Paolucci, Uni Watch's newest correspondent, who was AT the unveiling yesterday, and will now give us his own take on the festivities. I want to note that on August 17th, Michael approached Uni Watch to let us "know that the Flyers will be unveiling their new third jersey to commemorate their 50th season at my work on the 31st. Even though it will be covered in the press I'd be happy to write up a uni-centric report for your site." After some back and forth (and some discussion as to whether Paul or I would be working that day), we set Mike to work. Here's his coverage (you can click on any photos below to enlarge — all photos by Mike Paolucci):
__________
Flyers 50th Anniversary Jersey Unveiling
By Michael Paolucci
Yesterday, the Flyers unveiled their new alternate uniform for the 2016-2017 season. It is the 50th season for the team who entered the league, with five other teams, as part of its expansion in 1967. They made the announcement from One Liberty Observation Deck in Center City, 57 stories above Philadelphia. As the venue's GM Evan Evans stated, "there's no better place to start the season than on top." On hand for the Flyers were President Paul Holmgren and Flyers Captain Claude Giroux who modeled the new threads (well, at least the jersey).
You can see the gold accents throughout the jersey. Gold surrounds the logo on the front and both the numbers and captain's C are done in gold with black outline. 50 is commonly known as the 'golden anniversary.'
Interestingly, the Flyers chose to go with a black nameplate on a white jersey, like they have on their road uniforms, only these have white letters outlined in gold creating a tri-colored nameplate.
While the Flyers look has remained pretty consistent over the past 50 years, you can see in the picture that they've gone with and without piping, from time to time, and the shade of orange has become brighter. These alternates are sans piping and feature the current vibrant shade of orange. They do, however, manage to work in some touches from years past.
I spoke with Sarah Fergus, the team's Manager of Marketing Communications, who told me that both the uniforms and 50th anniversary logo were designed in house. After looking over dozens of prototypes last December, Flyers senior executives presented their selection to Ed Snider, the Flyers founder and former chairman, who signed off on both designs right away. Snider passed away, earlier this year, after battling cancer. The team will also wear Ed Snider tributes on their helmets featuring Snider's signature and the logo will be featured as a shoulder patch on all of the Flyers uniforms, this season. It includes the keystone representing the state of Pennsylvania and a gold 50 with the year the team was founded scrolled across the bottom.
It was hard to tell from the images the team provided, but the gloves and pants will also have gold accents and there are newly designed socks to match (since Giroux was wearing shorts, you can see the socks displayed on the giant Ben Franklin legs which are located in the building's lobby). The Flyers will wear the new jerseys for 12 prominent home games, this season, including Opening Night.
__________
Thanks, Michael! Awesome job.
If you want to read a bit more about the unis & unveiling, you can click here, here or here.
Well, readers, what say you? Do you agree with *most* of social media that these are not so good? I happen to think they look pretty sharp, but that's just me. How about you?
.

.
Parting…such sweet sorrow
And so, I endeth my annual weekday run on Uni Watch, helping recharge Paul's batteries during his August hiatus. Having a full-time office job isn't the most conducive to doing the weekday UW, but somehow I managed to make it though. But I couldn't have done it without all of you and your infinite patience. I'm still amazed Paul is able to do this for us, day in and day out, for eleven months — this is definitely a full-time job!
There are far too many people I have to thank for making this month pass (relatively) smoothly — but all my Olympic Correspondents, a couple guest writers, and the Griffins Design Contest helped immensely. But I do want to single out Brinke and Leo Strawn, Jr., for the Collectors Corner and Leo's World respectively (and Brinke also contributed a lede AND a Question of the Week), plus my buddy Todd Radom, and everyone who either tweeted or submitted items for the Ticker. You guys rock.
Special special thanks go to the guys who do the tickers three days a week — Alex Hider, who compiles the ticker for Mondays (and this past month, actually handled the Uni Watching g-mail account Fridays through Sunday) and a SUPER special big plus-plus thanks to Mike Chamernik, who does our Tuesday and Thursday tickers PLUS he handled an entire day (lede, ticker and middle sections) when I was actually completely swamped with my office job. These are the behind-the-scenes guys who REALLY keep Uni Watch going!
Please join me in thanking them all.
You guys are all aces!
I will now GLADLY return to my normal weekend duties (although not this weekend…I need my own blog-cation this weekend), and will be back on September 10th as we kick off the College Football Season with an extravaganza. Be sure to check that out — and beginning on September 11th, the normal Sunday Morning Uni Watch crew will be back and better than ever.
And finally, thanks also go to Paul, our leader, for all of his effort in bringing us Uni Watch day in and day out (well, except for August). It's a well earned month off, and just doing the weekday thing for one month makes me appreciate more and more the effort it takes to keep UW going every day.
Here's the keys back, boss. I gave her a wash and left you with a full tank.
Thanks for letting me take her for a spin.
.

.
T-Shirt Club reminder: Paul here. In case you missed it earlier this week, we've launched our latest Uni Watch T-Shirt Club design.
My creative partner on the T-Shirt Club project, Bryan Molloy, no longer works at Teespring, so we're doing this shirt with his new employer, Represent, which operates almost exactly like Teespring does. From your standpoint, the customer experience should be virtually identical.
Now then: Our latest shirt is devoted to soccer. Here's the design (for all of these images, you can click to enlarge):
We're offering this design in four different shirt colors — maroon, black, dark green, and heather grey:
The shirt is available here. It's available for a slightly longer period than most of our previous shirts, in part because I want to build in some extra time because of the Labor Day weekend, and also because traffic here on the site is a bit lower during my August break. Basically, I just want to make sure everyone has a chance to see and order the shirt.
One more time, the soccer shirt is available here. My thanks, as always, for your consideration.
.

.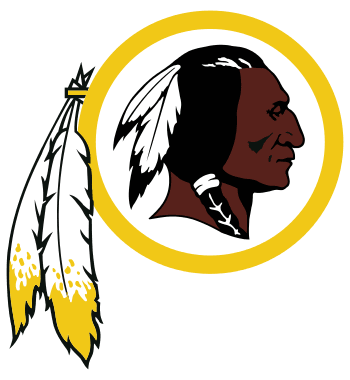 Panel discussion: Paul here. Next Thursday afternoon, Sept. 8, I'm going to participating in a panel discussion at Baruch College in Manhattan regarding the use of Native American imagery in sports.
The event will run from 12:45-2:15pm (yes, I realize that's an awkward time frame for anyone with a regular job) and is open to the public, although attendees are supposed to register/RSVP in advance. You can do that, and see additional information about the event, here.
.

.
The Ticker
By Mike Chamernik

Baseball News: Dioner Navarro rejoined Toronto this week after a half-season in Chicago. The Blue Jays saved his dirty helmet. … The Cardinals' Adam Wainwright asked fans whether they preferred long pants or exposed socks (from Elena Elms). … Also from Elena: For years, Cardinals P Jerome Williams has worn a pink glove to honor his mother, who died of breast cancer. Williams was spotted using a Hello Kitty glove for warmups the other day. … Check out this life-size David Ortiz statue made of Lego blocks. … A couple Cubs fans dressed up as zombies from 1908 (from Josh Hinton). … The Dunedin Blue Jays will wear plaid tonight (from OT Sports, via Phil).

College Football News: Tennessee revealed its Pat Summitt memorial decal. … A graphic artist Photoshopped a bunch of helmets into the colors of rival teams (from Phil). … New field design for Virginia Tech. The Hokies also have a new equipment truck (from Andrew Cosentino). … Here's a preview of the uniforms Kansas will wear this season (from Phil). … Arizona will wear helmet memorial decals to honor offensive lineman Zach Hemmila, who died in early August. Coaches will wear hat patches (from Phil). … More marching band-themed football unis, this time for the Big Ten and SEC (from Nathan Gruber). … New white uniforms for North Greenville (from Andrew Tranum, via Phil). … Clemson will wear all-white against Auburn. … Syracuse will wear orange-over-blue on Friday. … White helmets for New Mexico tonight. … Texas State will go white-over-maroon this weekend (from John Beck, via Phil). … Unclear how legit this is, but here's an all-black jersey for East Carolina. … New alternates for Northeastern Oklahoma A&M College (from @tr3yseph, via Phil). … This is interesting: A company called Tredcals makes pads with 3D logos on them.

Hockey News: New uniforms for the Calgary Hitmen of the WHL (from Wade Heidt). … New practice jerseys for Robert Morris (from Alan Saunders, via Phil). … The new mask for the Red Wings' Petr Mrázek pays tribute to the final season at Joe Louis Arena.

College Hoops News: Cincinnati made slight adjustments to its home uniforms. … In 1991, Seton Hall's Marco Lokar refused to wear the American flag patch on his jersey during Desert Storm. Considering his Christian faith, Lokar said he could not support any war. He started to receive threatening calls and ended up leaving the school, returning to his native Italy (thanks, Jon Volpe).

Soccer News: Puma used a 3D perspective chalk drawing to announce new uniforms for Italy (from Conrad Burry, via Phil). … Denmark revealed new all-white unis. The language of the press release is a little unclear, but it sounds like the all-whites were one-off unis worn last night only. Another uni set will be revealed today and worn this weekend (from Bernd Wilms).

Grab Bag: New license plate design for Maryland (from Andrew Hoenig). … England's rugby team unveiled a new alternate kit. Note the St George's cross graphic and the 3D rose emblem (from Josh Jacobs and Eric Bangeman). … Dustin Johnson lost the "M" on his TaylorMade hat (from Dustin Gabler). … ESPN dropped the ".go" in its URL (from Paul Lee).
.

.
And that's it for today. And this week for me. Paul will return tomorrow (yay!).
Thanks everyone, for a great month. I hope you enjoyed it all. I'll be back Saturday September 10th. Till then…
Follow me on Twitter @PhilHecken.
Peace.
.. … ..
"#worstjerseyinFlyershistory"
— Puckboy
.

.