[Editor's Note: Paul is on his annual August break from site. Deputy editor Phil Hecken is in charge from now through the end of the month, although Paul is still on the clock over at ESPN and may be popping up here occasionally.]
By Phil Hecken
Well — it took a month, from my first weekday post until my penultimate one — but we now have TWO winners for the Grand Rapids Griffins Alternate Uniform Design Contest. In all, there were 85 designs submitted (you can check them all out here), which you guys narrowed down to a final 12. The Griffins took it from there, and they've now made their decision. Here's Marissa Malson, Digital Marketing Manager for the Griffins:
We have our winners! We did decide to choose the top two designs. The winner will be worn on January 21 and the runner up on March 24.
Those designs were submitted by readers Dan Kennedy and Adam Cain. Dan's design was chosen the winner, and Adam's design was the runner-up. Here's Marissa once more:
The Griffins would like to thank everyone who took the time to create a design and submit it in our contest. We were thrilled with the number of creative and quality jersey designs we received out of the fan voting process. After a vote between staff and ownership, we have chosen two designs that the team will wear this season. Congratulations to our winner, Dan Kennedy, and our runner up, Adam Cain!
Awesome, and congratulations to Dan and Adam! Hopefully you gentlemen can attend the games on the dates your sweaters will be worn, as part of your prize package. And please make sure to get a photo of yourself in your jersey, once you have it!
One last time, here's the design Dan submitted:
And here's Adam's:
Great stuff, and great designs from everyone who participated! Big thanks to everyone involved, and to you readers for voting and indulging us in a little mid-summer hawkey!
Leo's World
"Leo's World" is a new, semi-recurring feature here on Uni Watch weekends (and now, weekdays during Paul's blog-cation), featuring some excellent uni-related finds from Leo Strawn, Jr.. Each installment will feature a new, unique or just very cool collection of related uniform observations and research. You can click the images below to enlarge. — PH
Familiar Players in Unfamiliar Uniforms, v 5.0 PCL Revisited
By Leo Strawn, Jr.
We're all familiar with those odd photos of our favorite players either just starting or finishing out their careers in unfamiliar uniforms. Rather than just post a bunch of photos, I thought it would be fun to let readers guess who these legends are.
Back again with more photos from The Grand Minor League by Dick Dobbins. The book is a treasure trove of Pacific Coast League photos.

Today's edition of FPiUU consists of MLB players and managers in their PCL uniforms.
Ready? No Googling…
__________
1. Championships came easy for this manager, shown here celebrating a 1948 PCL title with the Oakland Oaks.

__________
2. We're accustomed to seeing this legend in a Los Angeles uniform, just not this LA uniform from his playing days with the PCL Angels in 1957.

__________
3. Name the nine-time MLB All Star shown here in 1956 when he played for the San Diego Padres of the PCL.

__________
4. This seven-time All Star, shown here in 1957 with the Seattle Rainiers, is probably best known for his base running ability but also won 2 Gold Gloves.

__________
5. This PCL San Diego Padres manager played in the first (official) MLB All Star Game.

__________
6. Pictured here in his LA Angels uniform, this man also played for the Dodgers and Cubs but achieved his fame and fortune in another profession.

__________
Extra point if you know what pro sports team had a roster that included #6 and Otto Graham in their inaugural season and won their league championship that same season. (Hint: That team has only won one championship since.)
__________
Answers:
Extra point. (More info on that team here.)
How did you do on this PCL Edition?
Till next time…
Cheers!
+ + + + + + + + + +
Thanks, Leo!
Hope you guys enjoyed these weekday editions of "Leo's World." The feature will now resume on the weekends, so make sure to check 'em out!

HELP WANTED!
Hey kids, College Football Season is just around the corner, and that means the return of Sunday Morning Uni Watch.
I'm pleased to announce my entire crew from last season — Terry Duroncelet, the man who brings us a look at all the uni shenanigans from every Saturday (and sometimes Thursdays, Fridays, and Tuesdays) during the entire football season; Joe Ringham, who is returning for his second season handling the "5 & 1"; and my four uniform trackers from the Power Five: Rex Henry, our ACC Tracker, Dennis Bolt, who handles the PAC-12; Kyle Acker the Big XII big guy, and late addition Davis Vinckier the B1G guy — will ALL be back!
You'll notice no one is tracking the SEC. Yet.
Last year, Rex ably did double duty as both the ACC and SEC tracker, but that's a LOT of work, so with Rex' blessing, I'm now in the market for a new SEC Uniform Tracker.
If you're interested (and you must have the ability to come up with a template and have graphics ability — I can probably have one of the current trackers assist you), and want to track the SEC uniforms for the 2016 season, including the Bowls, please let me know. Shoot me an e-mail: Phil.Hecken@gmail.com, with the subject line "SEC Tracker."
In addition — last year we kinda/sorta parried about having tracking for conferences other that the Power 5. If you'd like to take on that project, shoot me an e-mail on that as well. I'm not sure if we'll add other conferences, but if you're up for it…I'm up for it.
T-Shirt Club reminder: Paul here. In case you missed it earlier this week, we've launched our latest Uni Watch T-Shirt Club design.
My creative partner on the T-Shirt Club project, Bryan Molloy, no longer works at Teespring, so we're doing this shirt with his new employer, Represent, which operates almost exactly like Teespring does. From your standpoint, the customer experience should be virtually identical.
Now then: Our latest shirt is devoted to soccer. Here's the design (for all of these images, you can click to enlarge):
We're offering this design in four different shirt colors — maroon, black, dark green, and heather grey:
The shirt is available here. It's available for a slightly longer period than most of our previous shirts, in part because I want to build in some extra time because of the Labor Day weekend, and also because traffic here on the site is a bit lower during my August break. Basically, I just want to make sure everyone has a chance to see and order the shirt.
One more time, the soccer shirt is available here. My thanks, as always, for your consideration.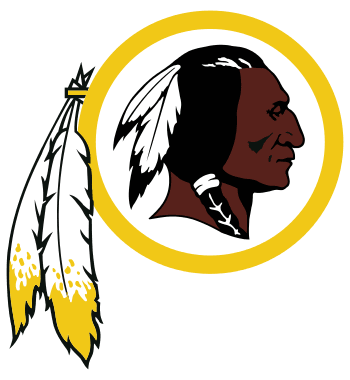 Panel discussion: Paul here. Next Thursday afternoon, Sept. 8, I'm going to participating in a panel discussion at Baruch College in Manhattan regarding the use of Native American imagery in sports.
The event will run from 12:45-2:15pm (yes, I realize that's an awkward time frame for anyone with a regular job) and is open to the public, although attendees are supposed to register/RSVP in advance. You can do that, and see additional information about the event, here.
Uni Watch News Ticker
By Phil

Baseball News: The Hiroshima Carp had some hot pepper uniforms. Says tweeter Graveyard Baseball, "Fittingly, they're in 1st place." The special uniform is so popular that it's already sold out. It's made by Mizuno. Here's the back. … Also from Graveyard, the EDA Rhinos of the Taiwanese league (CPBL) will be wearing these on 9/3 in remembrance of a late manager. … And one more: Hokkaido Nippon-Ham Fighters went retro. Early 1970s uniforms in Tokyo Dome, their old home. … "Gotta love this picture that appeared on ESPN's Trivia Tuesday quiz: Michael Jordan in Spring Training for the White Sox, with his hat on under his batting helmet, and some Upper Deck advertising on his sleeve and helmet," says Max Wagner, who adds, "Didn't know MLB teams had dabbled in uniform advertising pre-Yankees Ricoh ads." … The Midland RockHounds spent the weekend as the Midland Millionaires (from OT Sports). … You might have heard ex-NFL QB Tim Tebow had a baseball tryout yesterday. He wore a blacked-out USC helmet (from Matt Shevin).

NFL News: The Saints now have an area in the Mercedes Benz Superdome that honors local high school football teams (from Benji King). … Atlanta Falcons president Rich McKay doesn't anticipate a new uniform or logo change for the team when it moves into the new Mercedes-Benz Stadium in 2017, but McKay would like to see the throwback uniforms dusted off a couple of times a year (thanks, Paul). … "Apparently at Sunday Nights Bengals/Jaguars game the Jaguars grounds crew hung this sign in memory of Bengals groundskeeper Darian Daily who passed away earlier in the week," says Patrick O'Neill. "My sympathies go out to his family. From a Uni Watch perspective, I have never seen the State of Ohio with Bengals stripes used in any connection either with the Bengals or the fans' 'Who-Dey' chant. I think this is a 'one off' created by the Jaguars staff."

College/Other Football News: In case you missed it, here's what the Fresno State Bulldogs will be wearing on game day (from Kyle Klembara). … Mercer will go black on black on black (from Carter Barfield). … The Winner of the "Battle at Bristol" (this year featuring Virginia Tech vs. Tennessee) will get this neat-looking trophy (from Dave Doop). … Looks like this year's Ole Miss helmets have raised "REBS" on the nose bumpers (via Nick Carr). … Here's a cool shot of new VT stencil being laid in the end zone. … TCU's white helmets are going from gloss to matte this year (h/t Jeff Gdula). … "Here is a picture of a couple of football players from Archbishop Alter High School in Kettering, Ohio wearing, what appears to be, Under Armour jerseys and Russell britches," says Patrick O'Neill. "Also notice the 'Crusader' or 'Jerusalem' Cross for the 't' in 'ALTER'." … This isn't necessarily new news, but just in case: According to this article, the Miami Hurricanes may be ditching their feather stripes for more traditional this season (from Helmet Addict). … The Cincinnati Bearcats will be going stormtrooper wearing all white for their home opener against UT Martin. … Oops. … An intrepid writer attempted to solve the puzzle of CU's uniform combinations. … Here's a look at the New Mexico hats, minus stickers. … And, here's the finished product (from JJGRIEGO). … Denison football has added some "slick gray alternates to its uni lineup. … "Pretty cool High School Adidas Techfit uniform unveiling!" exclaims Colin "little" Sullivan

Hockey News: "I know there are a lot of ugly (intentionally or not) uniforms used for special occasions, but it's hard for me to think of an uglier one that's used regularly than the OHL's North Bay Battalion," says Tim Kavanagh. "You might say, hey, that might just be a browser colorizing issue, but here's the team in action. It got me thinking of what is the worst/ugliest uniform used in sports; have you done an article/poll on this?" … New mask for Blue Jackets goalie Joonas Korpisalo (from Mike Chamernik). … Jonathan Quick got himself a set of pads, blocker and glove from Vaughn for the USA for the Hockey World Cup (from BIZBO).


NBA & College Hoop News: Yowsa — check out the uniforms of the Seattle Pro-Am league. Submitter Randy Williams remarks, "Just saw this little short clip, and while the ball skills are pretty cool, the uniforms are not. These should be the text-book definition of 'fugly'." … The University of Montana Grizzlies will have new white uniforms for the 2016-17 season (from Eric). … Here's a thing that exists: a Klay Thompson SJ Sharks bobblehead (from Mike Chamernik).

Soccer News: Usually quirky, themed jerseys are the provenance of Minor League Baseball, but the City Islanders (of the USL) were wearing Star Wars-themed jerseys yesterday evening. Gotta say that looks odd (from Nick Colosimo).

Grab Bag: Here's a good bit of Russell Athletic history: In Paul's ESPN piece on new college unis, he mentioned Russell, specifically referencing back to their old school uniform styles from the 1990s. "We miss those days, too!" says Julia Cohan who works with Russell. "Our brand has come a long way, and we are very proud of it's progress. If you could help me by sharing our history it would be much appreciated."
And that's it for today. Congrats to Dan and Adam, and thanks to the Grand Rapids Griffins for allowing Uni Watch to host this year's alternate jersey design contest! Big thanks, especially, to Marissa Malson of the Griffins, who was absolutely great to work with! Thanks also to Leo for his final weekday edition (for 2016, anyway) of Leo's World.
I'm back tomorrow with one final weekday post (and it should be a doozy, so please come on back), before handing the keys back over to Paul. Everyone have a great Wednesday, and until tomorrow…
Follow me on Twitter @PhilHecken.
Peace.
.. … ..
"College football is allowed to have whatever values it wants. It's the tradition and heritage angle that would interest me in the sport, if they were true. The kind of uni preview Paul has to write perfectly explains why I feel no interest whatsoever in watching the games, except maybe Army-Navy, where the tradition and heritage are actually real even though both are now donning clown suits like everyone else for the game."
— R. Scott Rogers