[Editor's Note: Paul is on his annual August break from site. Deputy editor Phil Hecken is in charge from now through the end of the month, although Paul is still on the clock over at ESPN and may be popping up here occasionally.]
By Phil Hecken, with Alex Hider
Follow @PhilHecken

We continue today with our look at the uniforms of the 2016 Summer Olympic Games from Rio (you can see past entries on Women's Soccer here and on Diving here). I've tasked my "Rio Correspondents" with coming up with their own take on a specific sport or discipline, and they've put their own twist on each piece. Today, our own Alex Hider will be taking a look at the uniforms of basketball (men and women).
As you know (or should), Alex compiles our tickers for Mondays, and for this entry, I had the added bonus of him actually coding the piece in our Uni Watch dashboard (thus saving me a LOT of time uploading, hosting and coding the photos you'll see below — thanks, man!). So, I'll now turn the rest of the lede over to Alex, who'll take a look at your 2016 Rio hoops unis.
+ + + + + + + + + +
Olympic Basketball
By Alex Hider
Looking at the basketball uniforms for the 2016 Rio Olympics, it's hard not to feel like you're watching a NCAA Tournament game in the middle of the summer. That's because Nike and Adidas "" which are  outfitting a majority countries competing in the men's and women's tournament "" have taken the #TeamBrand approach and designed all of their Olympic basketball uniforms in a similar way.
That uniformity goes all the way down to underwear, as every model Nike has released shows players wearing matching knee sleeves that extend below the shorts. Will all players be required to wear them? That remains to be seen.
The good news is that the template "" while boring "" is mostly inoffensive and unlikely to make your eyes bleed, as is often the case while watching March Madness.
Meanwhile, Adidas is outfitting all of their countries with a shoulder-yoke contrast template. The design works much better with some countries than others (looking at you, France).
One more note before we get started: FIBA allows teams to wear uni ads for their tournaments and exhibitions. They will need to be removed before the Olympics actually start, meaning there won't be as much logo creep as you see here.
ARGENTINA
Men's white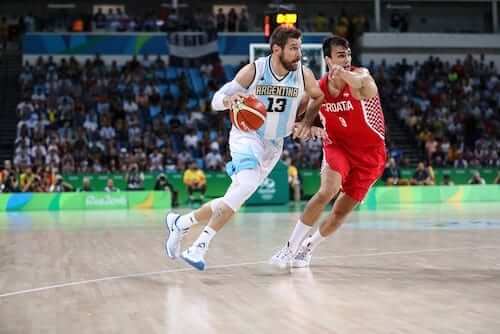 Men's blue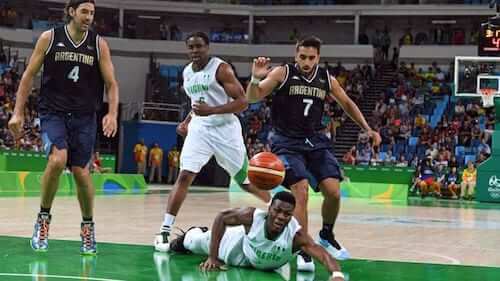 Men's gold
AUSTRALIA
Women's gold
Women's teal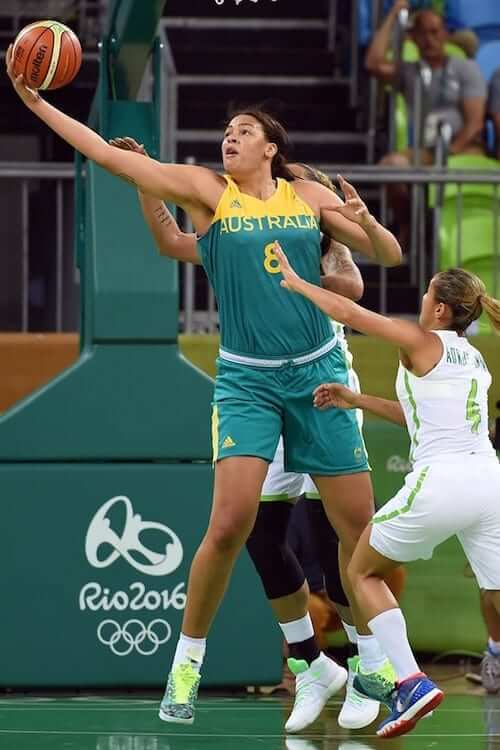 Men's gold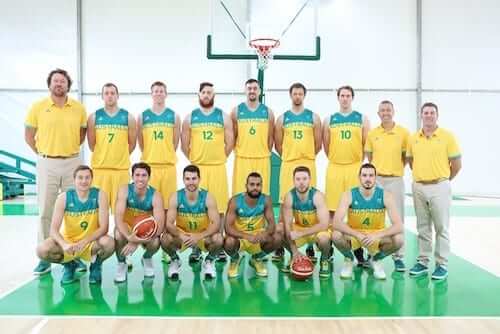 Men's teal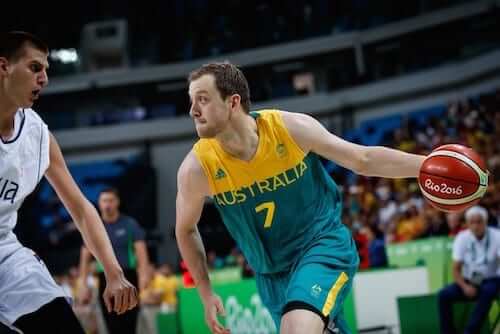 BELARUS (W)
Women's white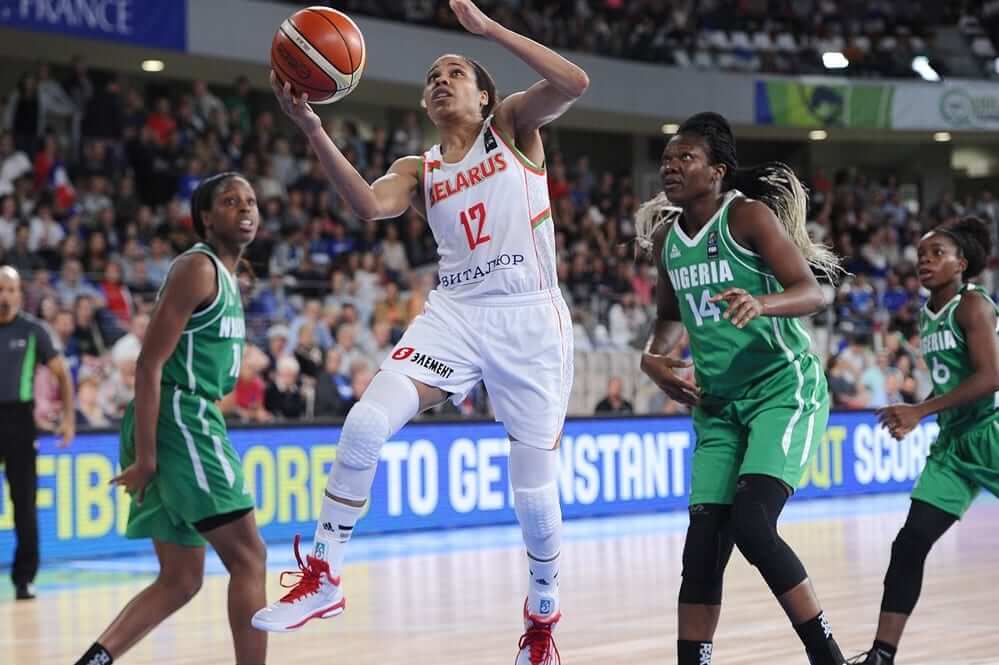 Women's red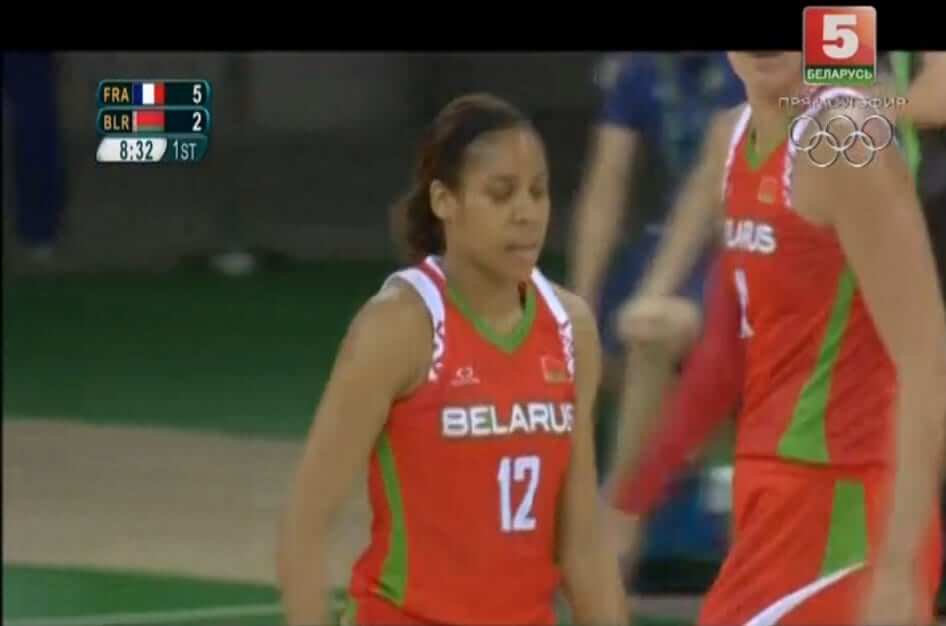 BRAZIL
Men white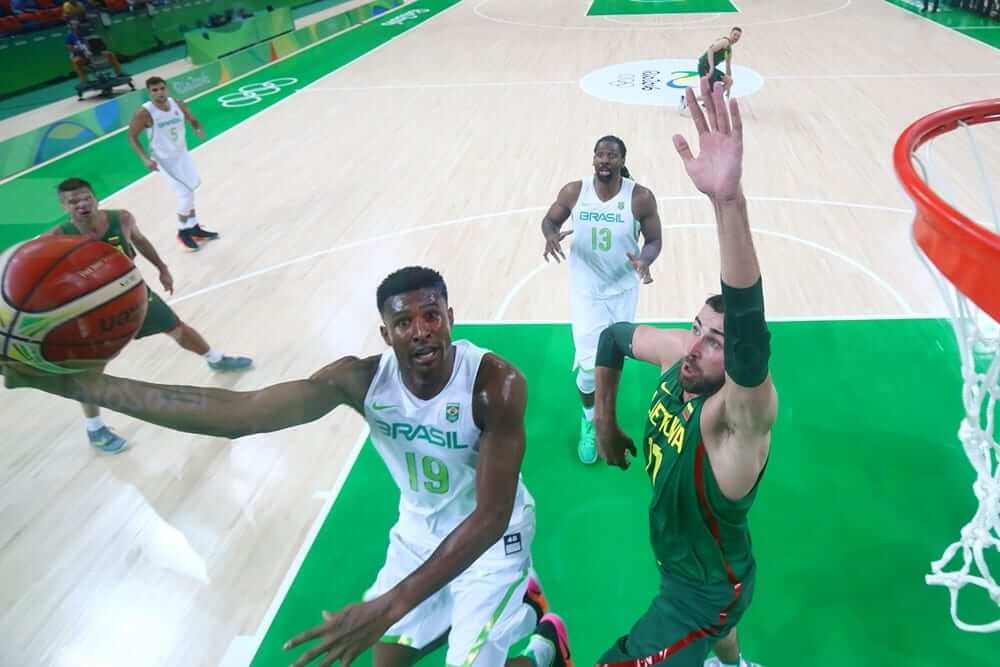 Men lime/green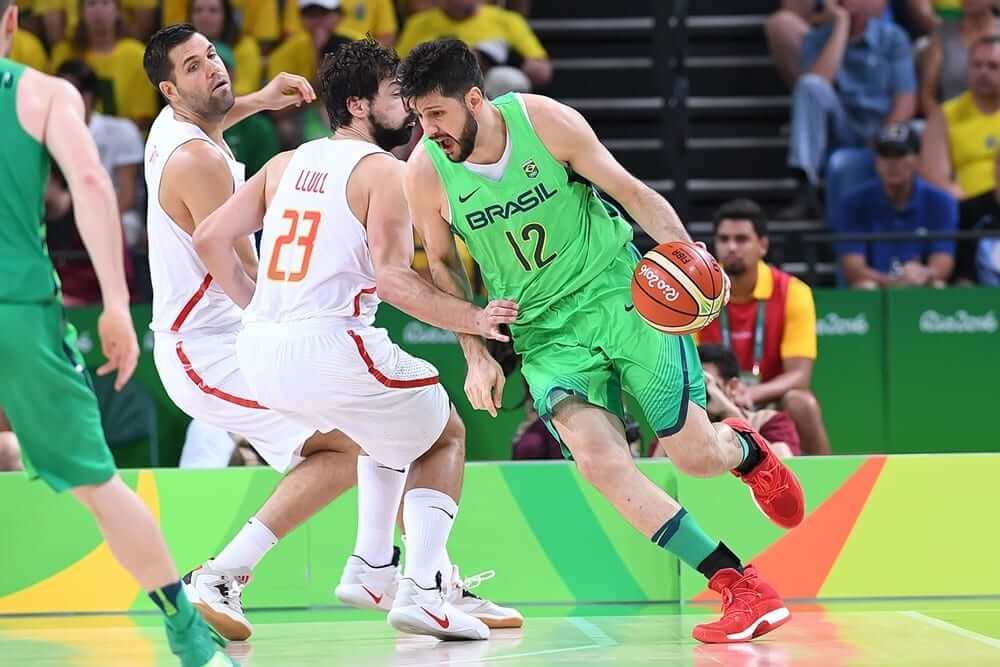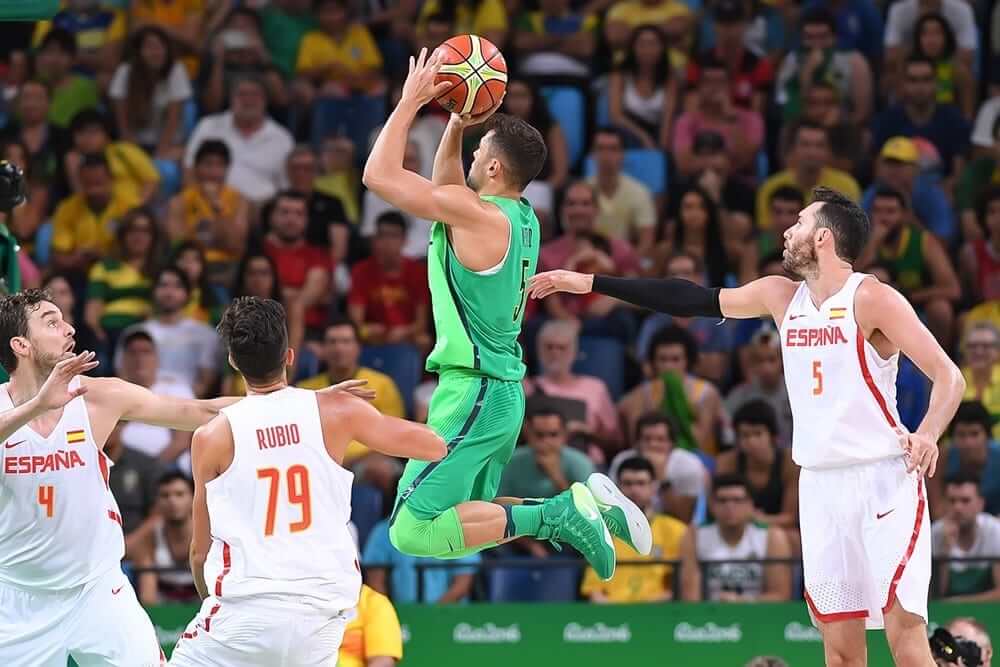 Women white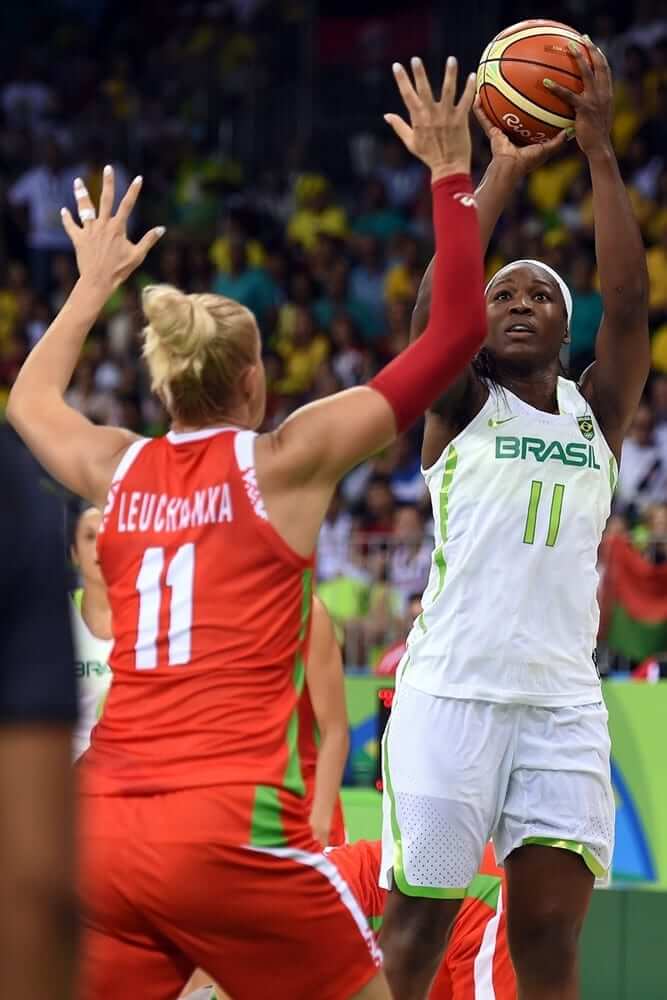 Women lime/green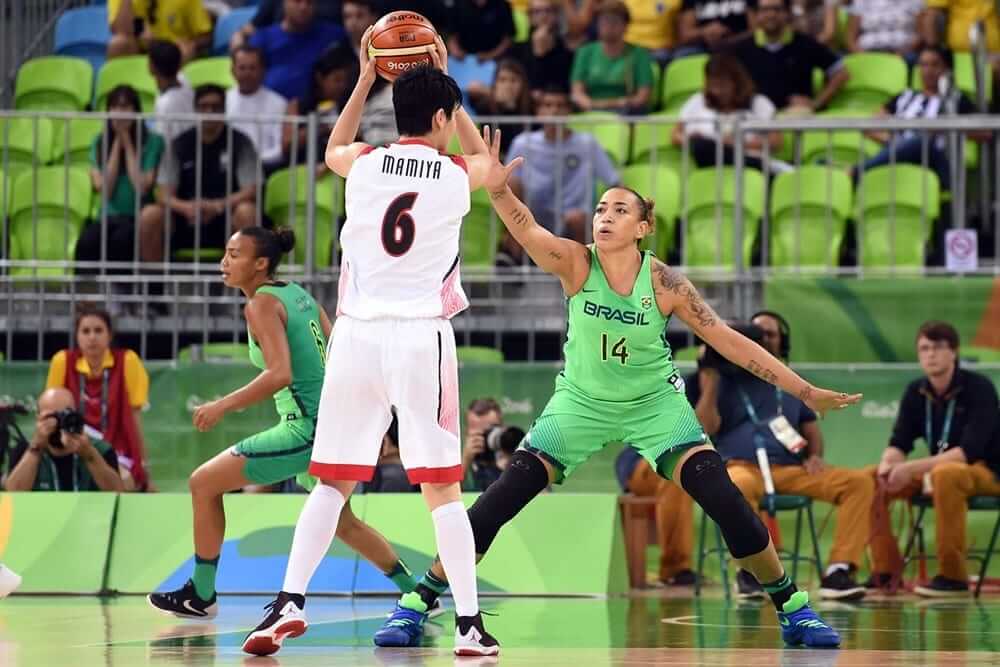 According to Nike mock-ups, we may also be seeing highlighter yellow from the hosts at some point during the tournament.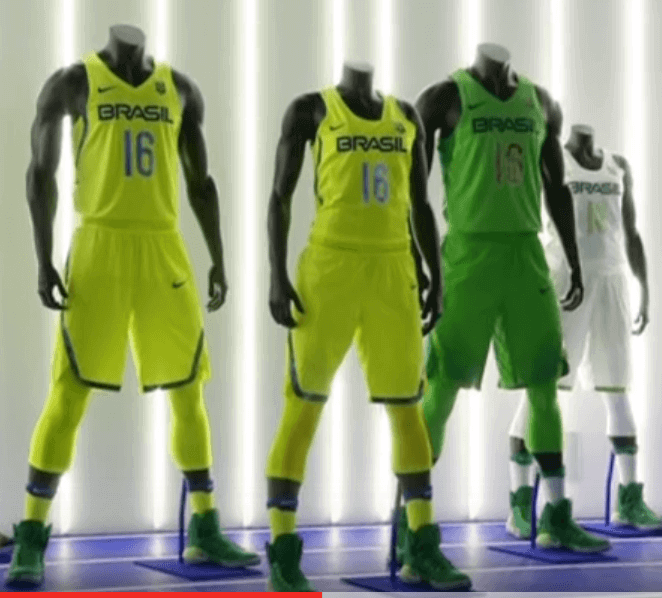 CANADA
Women white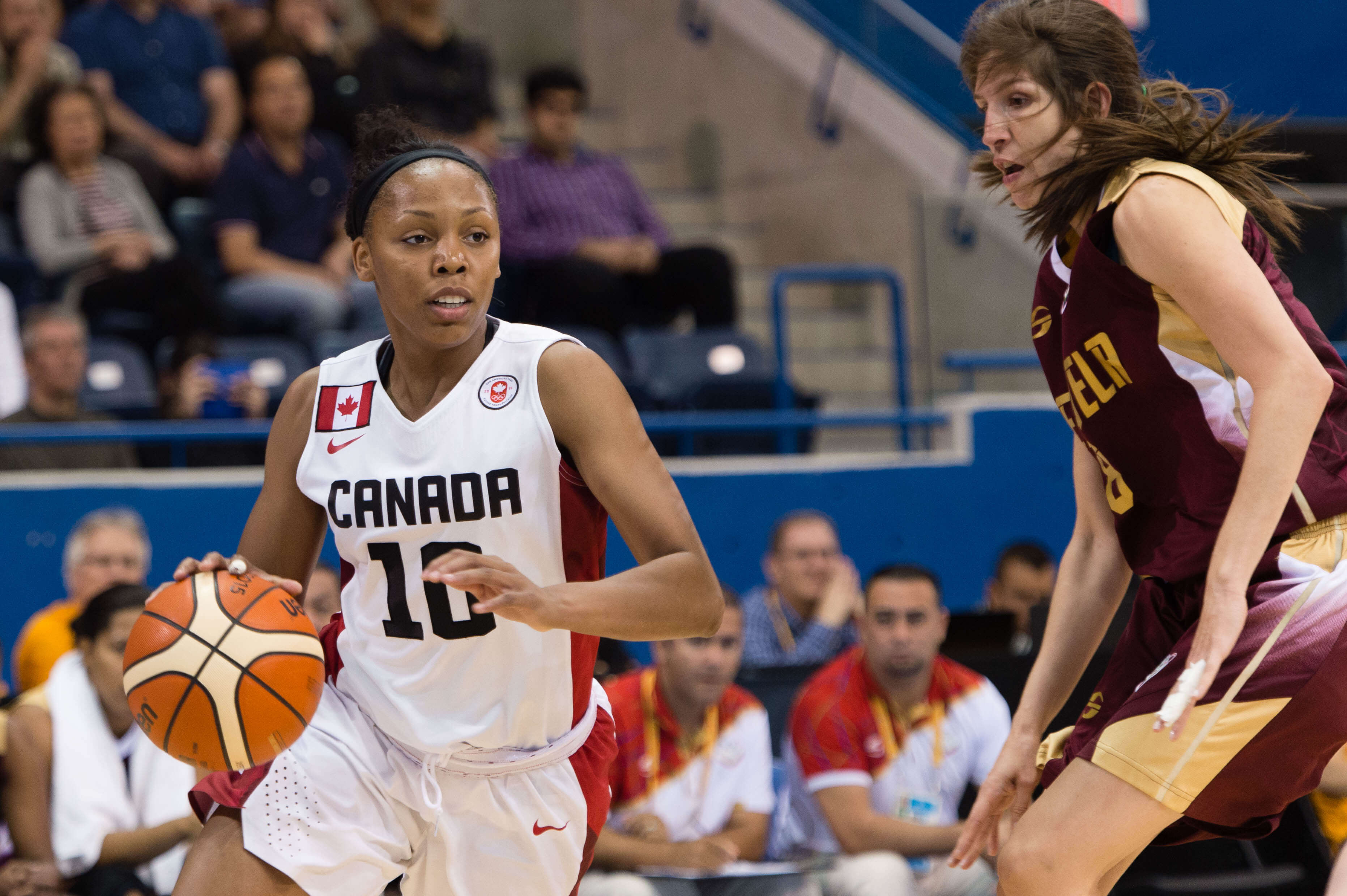 Women red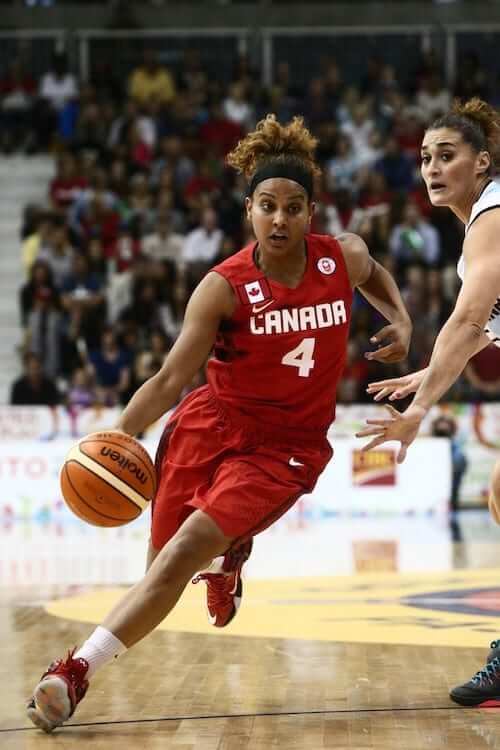 CHINA
The men and women will be wearing similar white and red threads.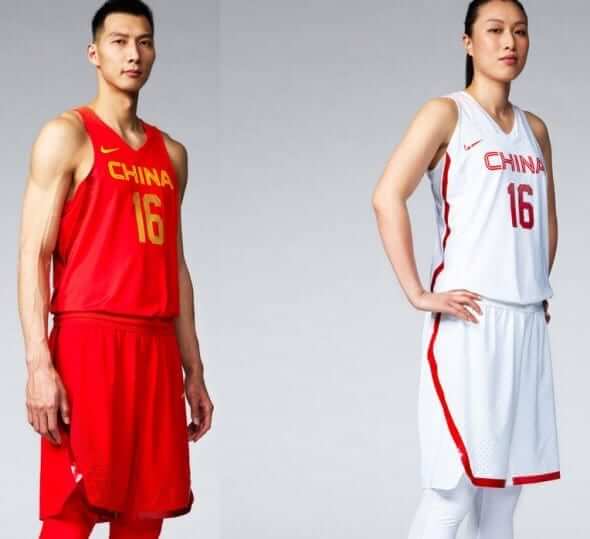 CROATIA
Men's white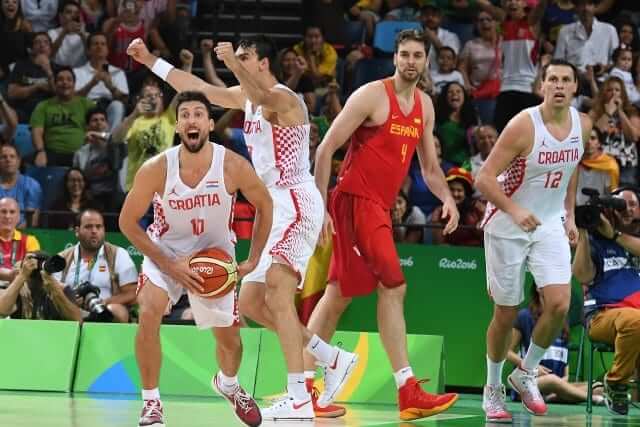 Men's red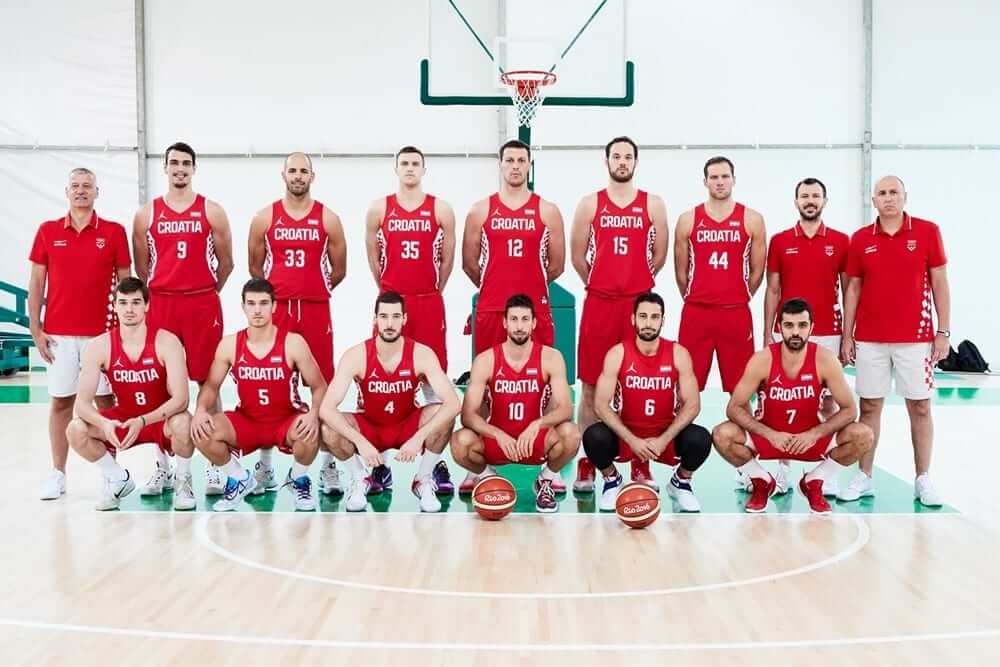 FRANCE
Women's white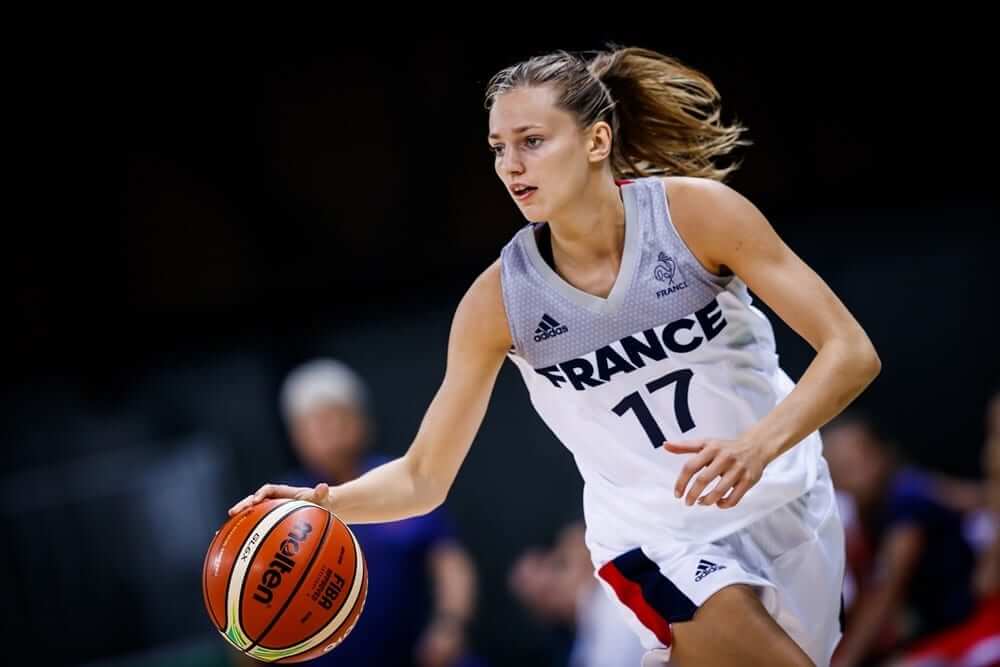 Women's blue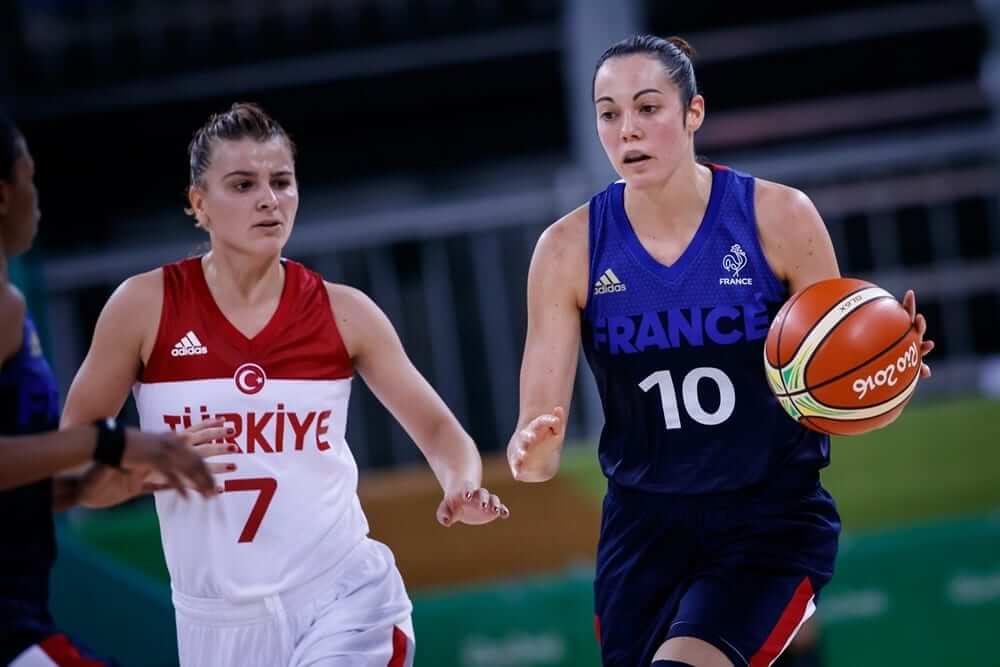 Men's white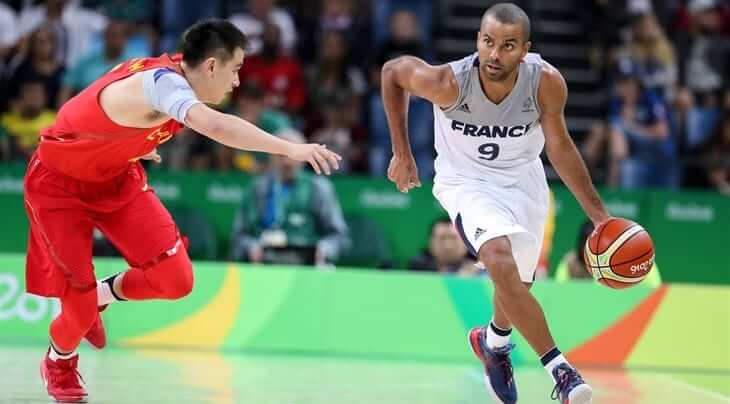 Men's blue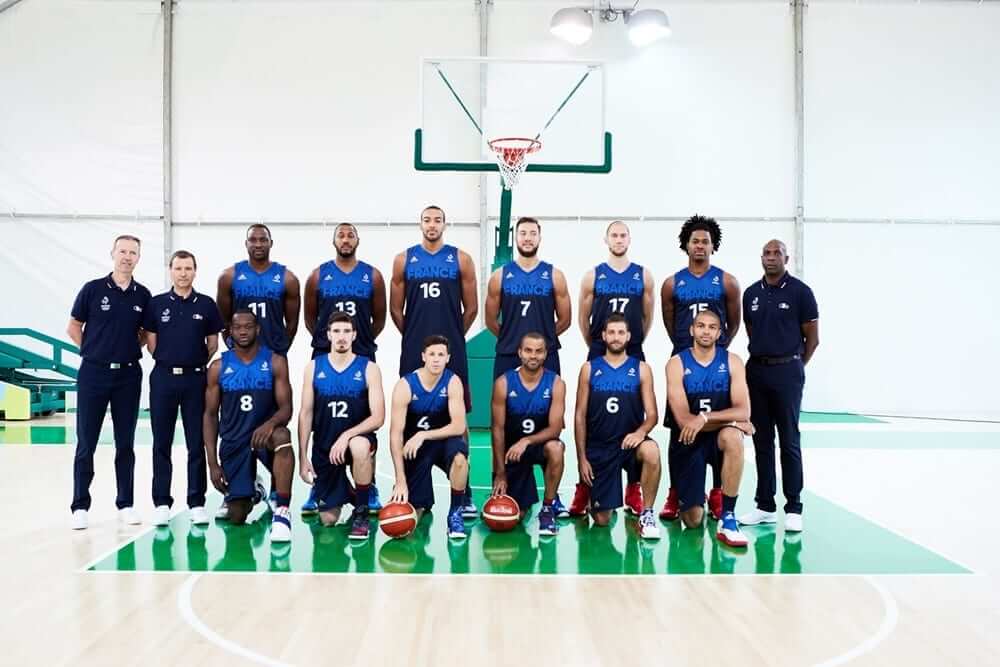 JAPAN
Women's white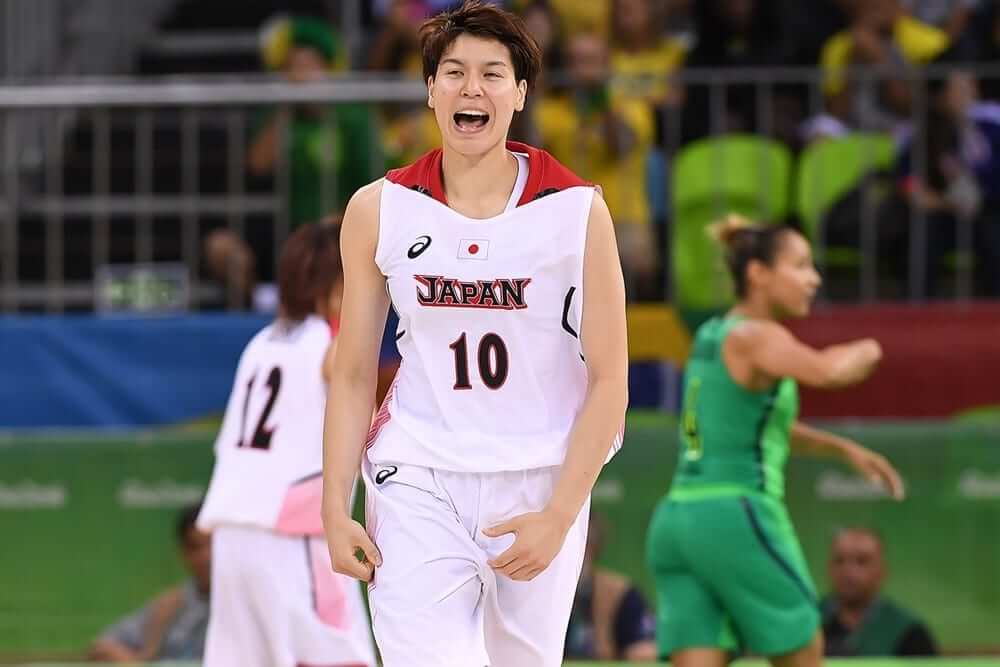 Women's red
LITHUANIA
The men's team is also using Nike's template.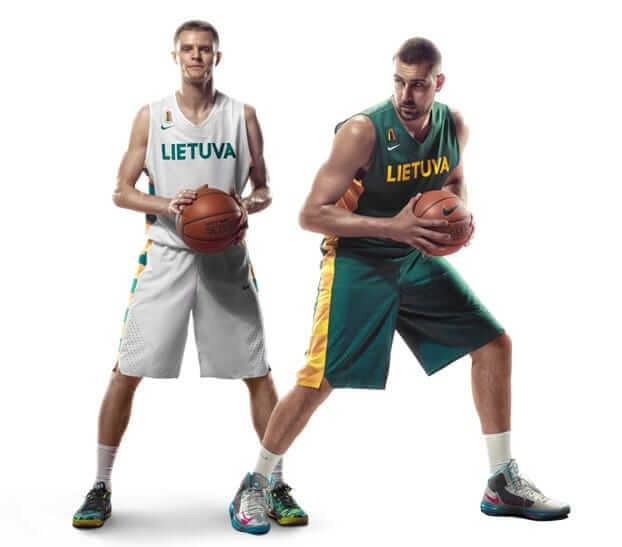 However, it seems as if their green shorts and jersey don't exactly match. Not sure if this is due to arena lighting or non-matching fabrics, but it could be  a flat out screw-up by Nike.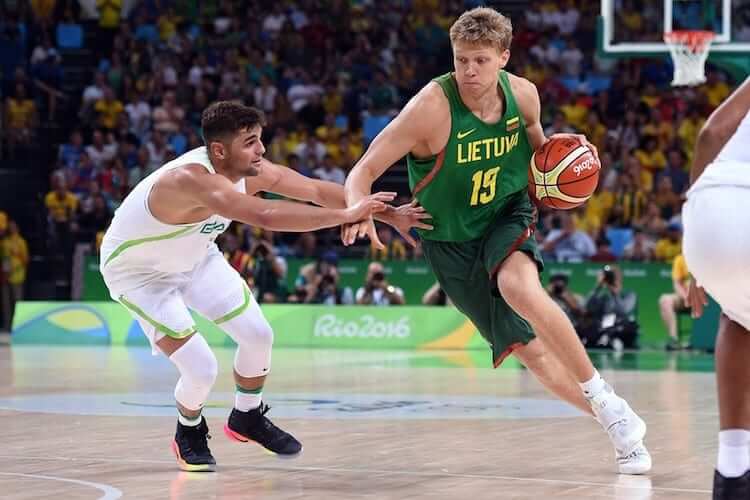 NIGERIA
Men's white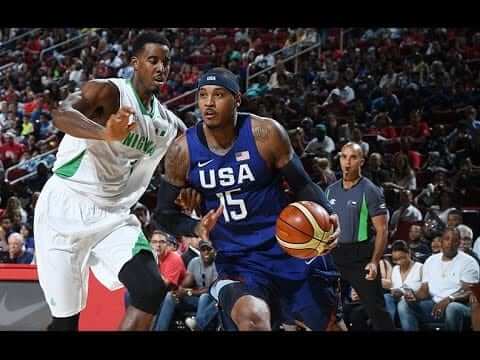 Men's green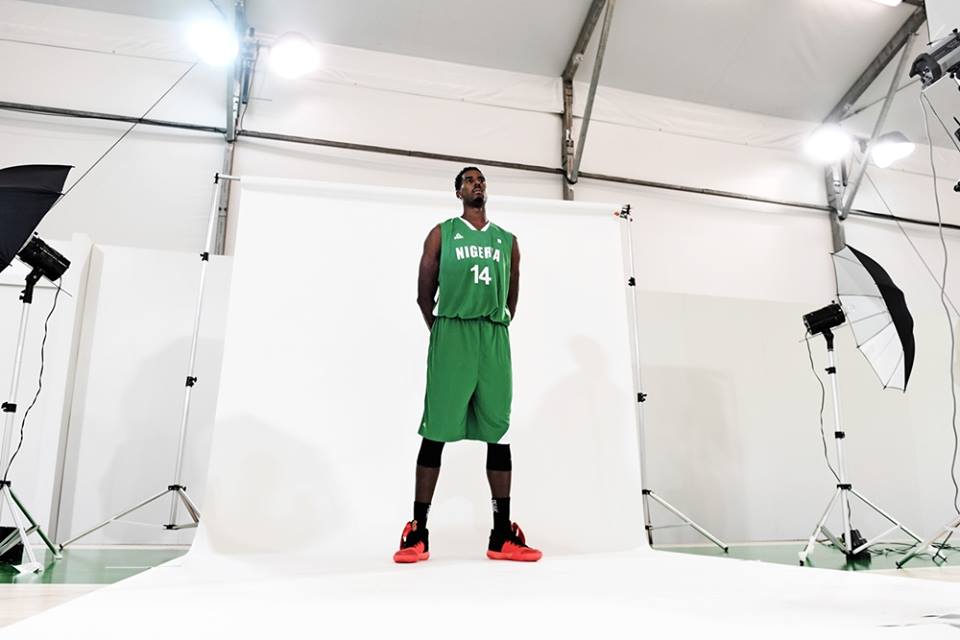 SENEGAL
Women's green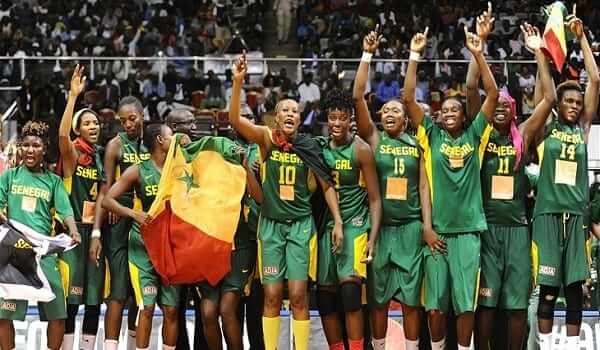 Women's white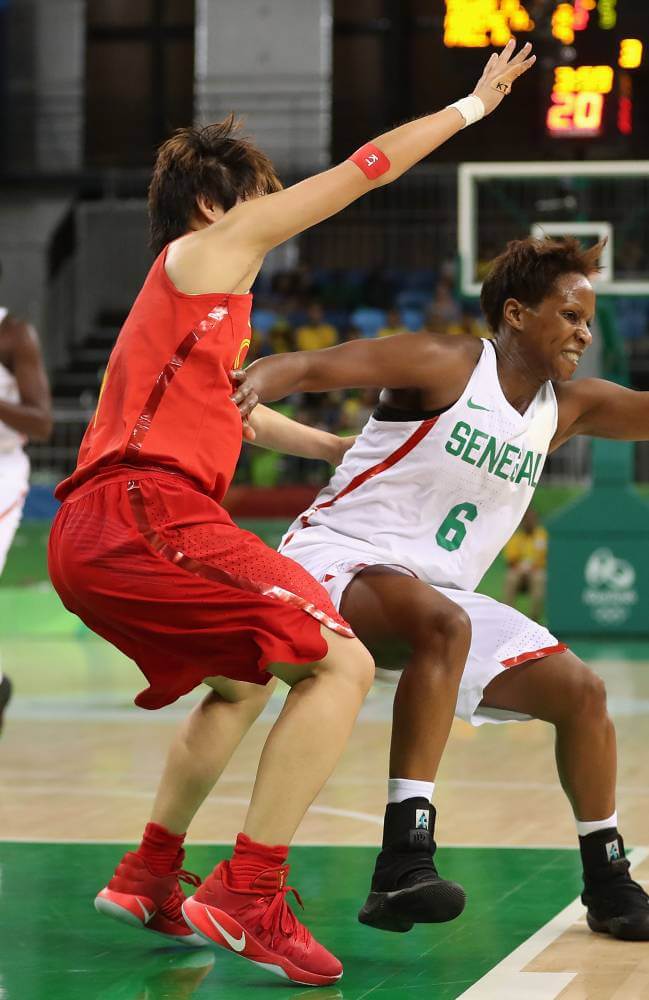 SERBIA
Both the men and women's team will be wearing this template.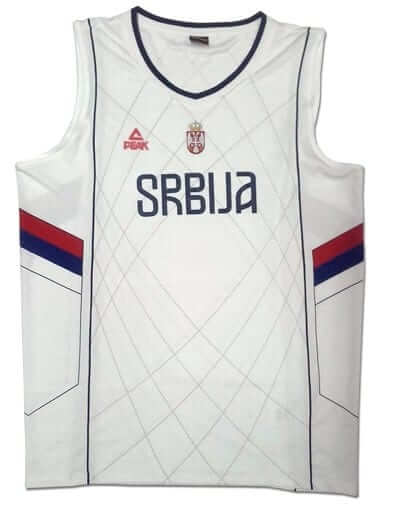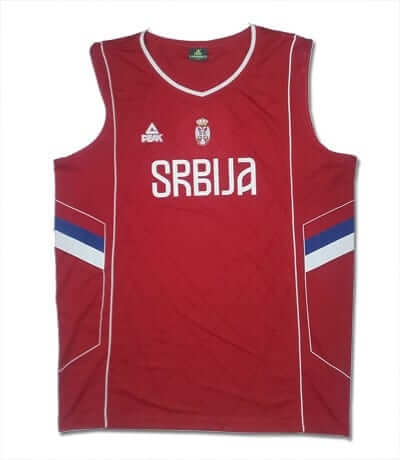 SPAIN
Spain is also doing the #TeamNike thing.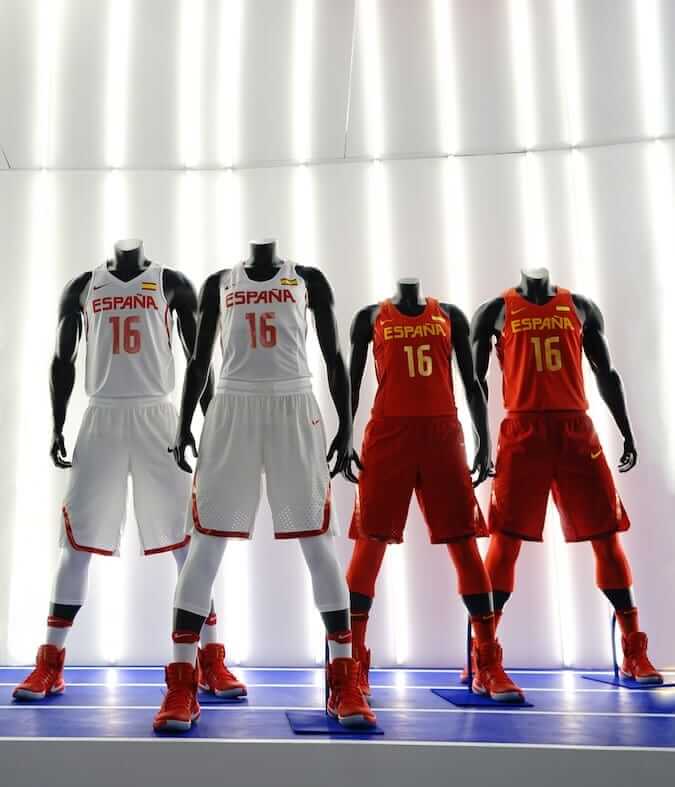 TURKEY
Women white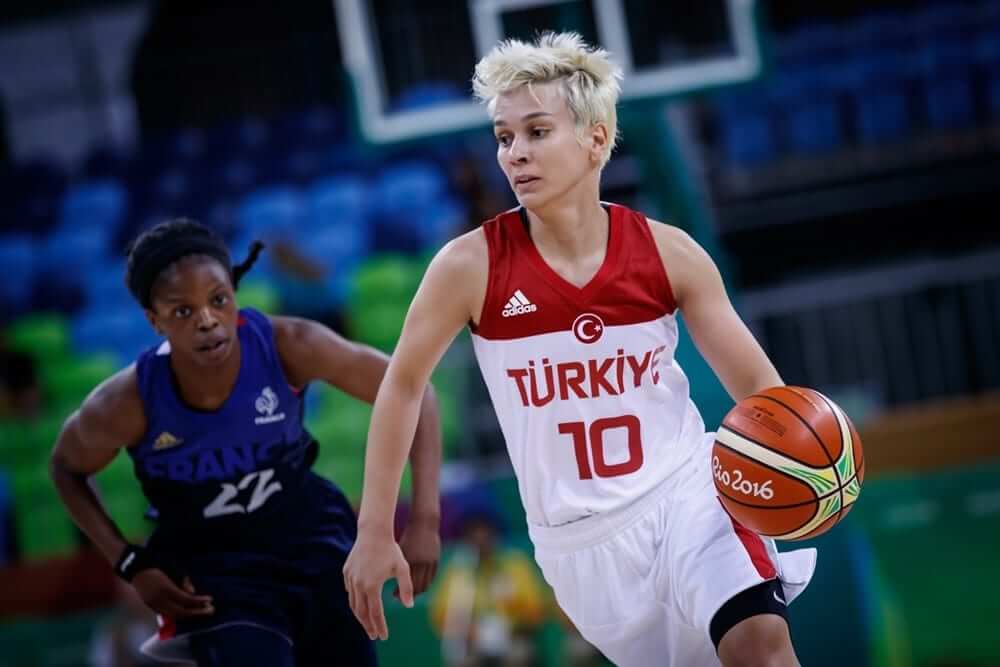 Women red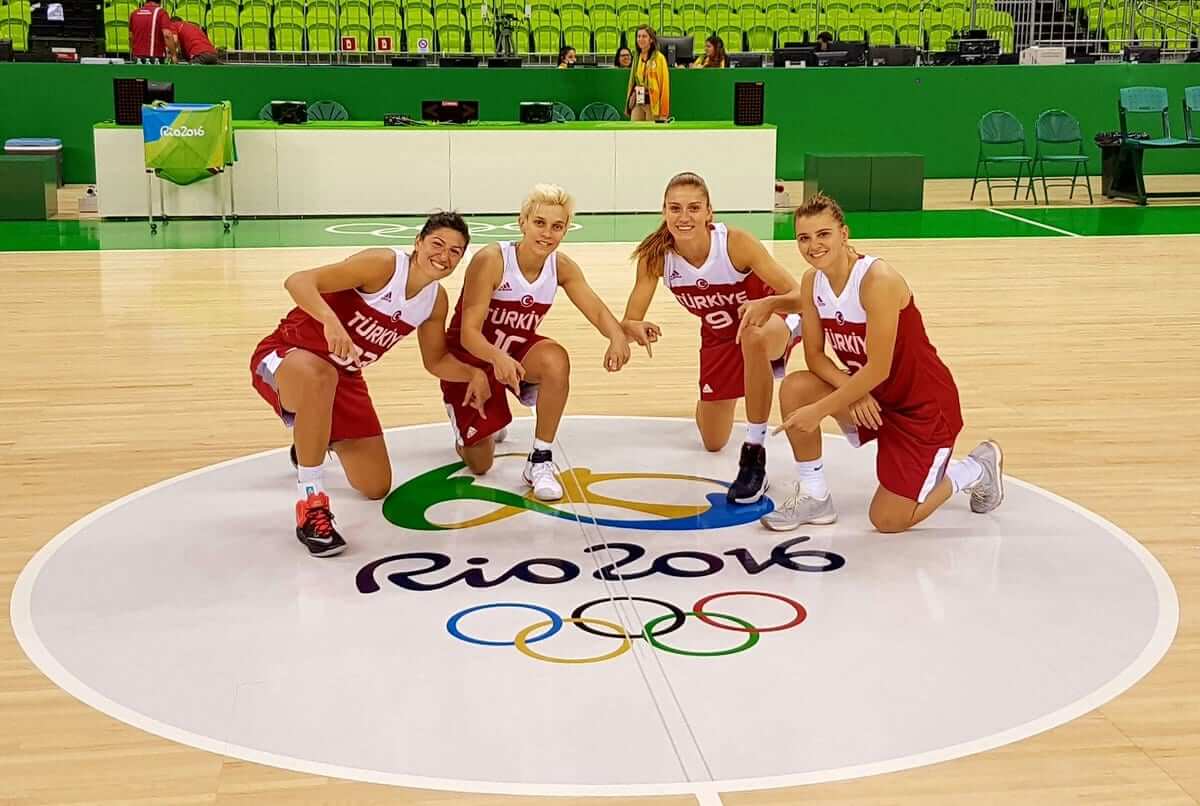 USA
Women white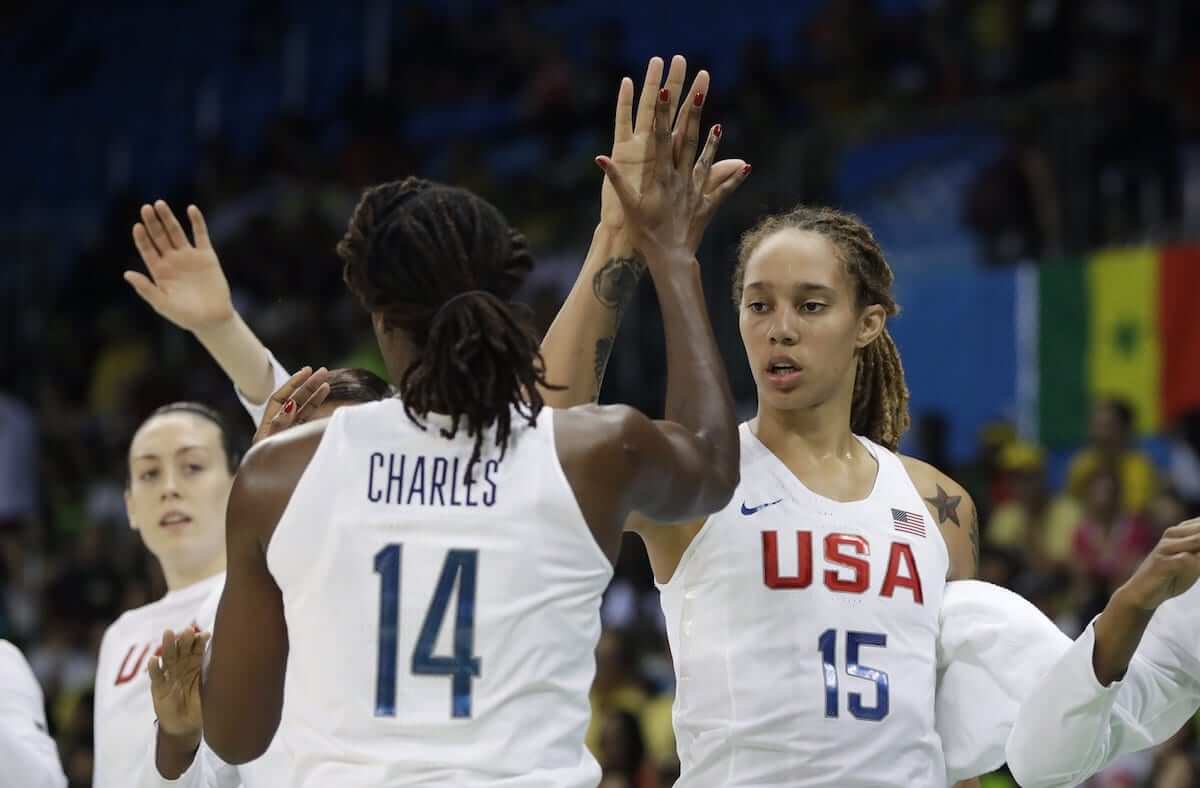 Women red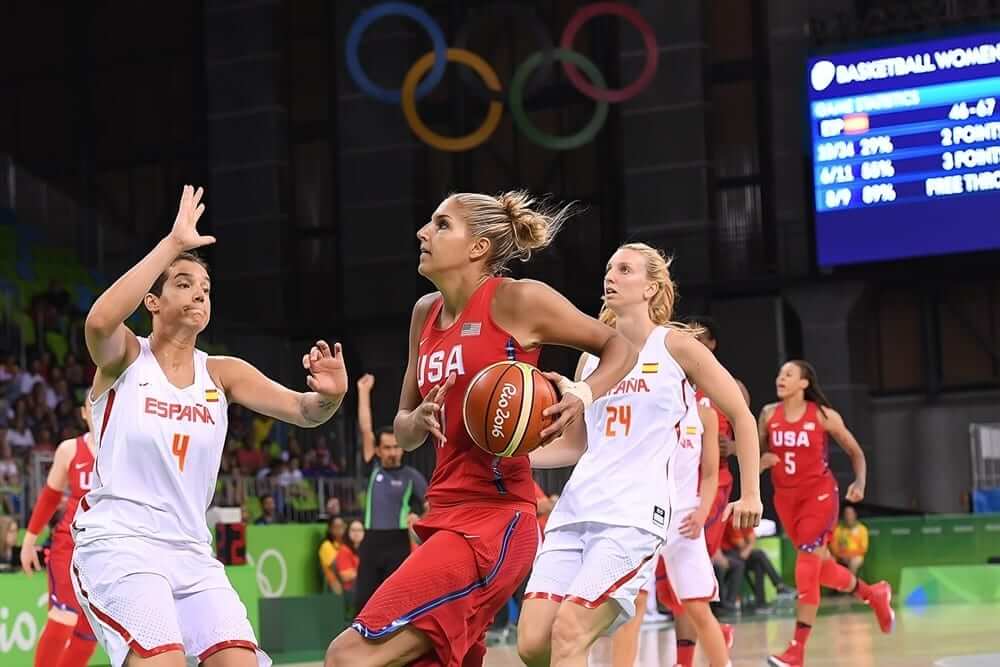 Men white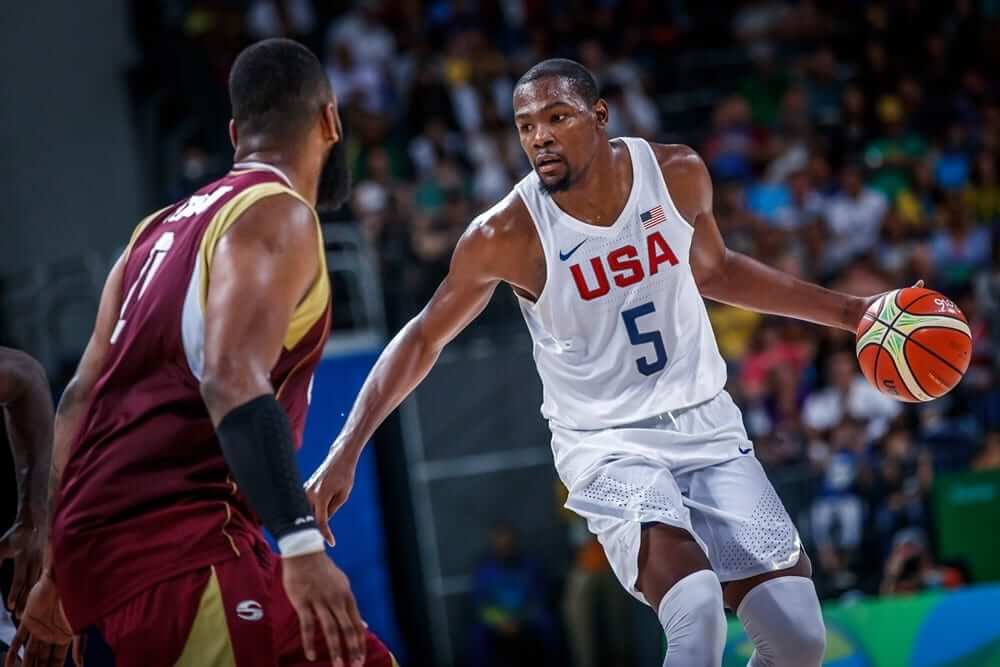 Men blue/navy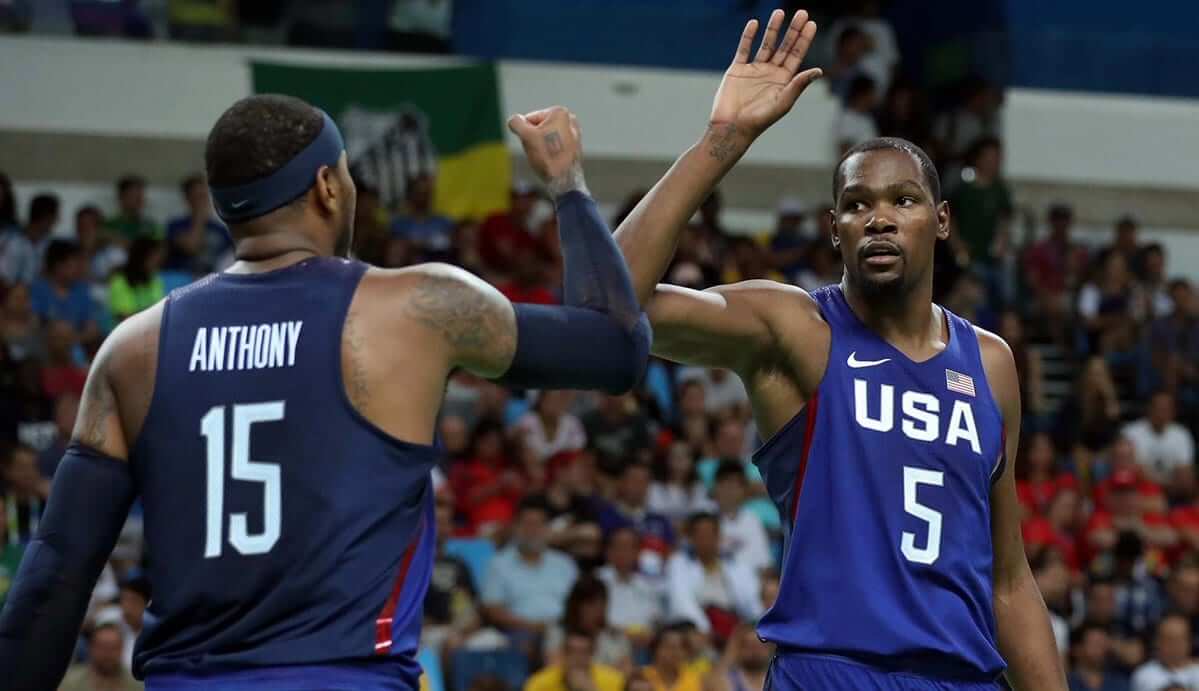 VENEZUELA
Men white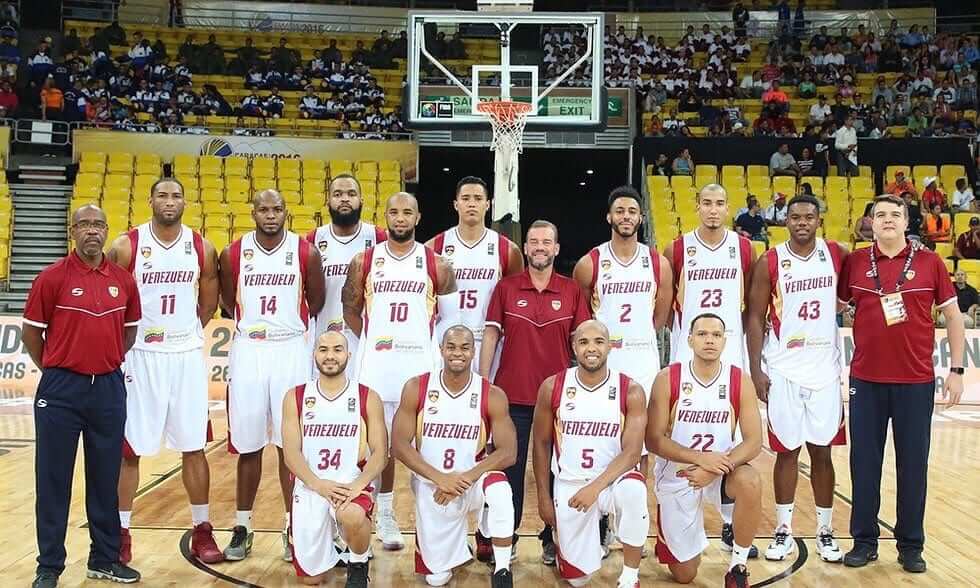 Men red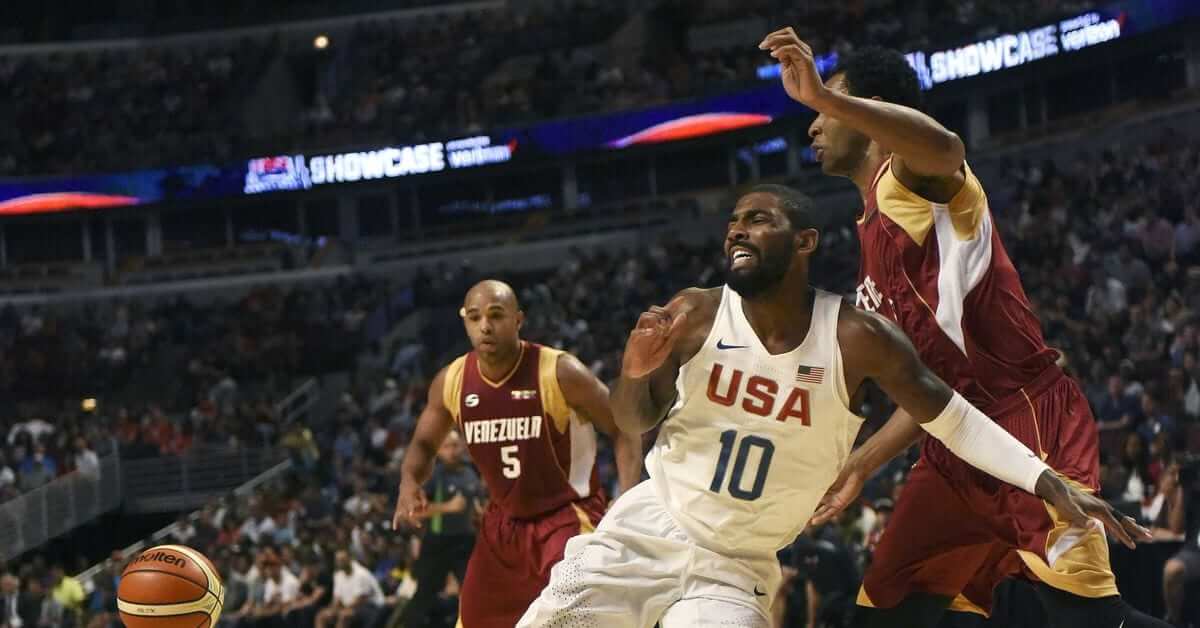 + + + + + + + + + +
Thanks, Alex!
OK, readers — what say you? Who's got the best set of unis? Who has the worst? If you were to rank them, (or pick a top 3), what would you pick?
.

.
Leo's World
"Leo's World" is a new, semi-recurring feature here on Uni Watch weekends (and now, weekdays during Paul's blog-cation), featuring some excellent uni-related finds from Leo Strawn, Jr.. Each installment will feature a new, unique or just very cool collection of related uniform observations and research. You can click the images below to enlarge. — PH
OPI Gumball Helmets and a 1966 Miami Dolphins Prototype Helmet?
By Leo Strawn, Jr.
I've mentioned this before, but I want to go a bit more in depth on the subject, and on gumball helmets in general: This could be evidence of an orange 1966 Miami Dolphins prototype helmet.
Orange Products, Inc. (OPI), the company who made gumball helmets starting in the mid-60s, apparently had to work with information they got from individual teams in AFL (unlike the other league who had NFL Properties taking care of marketing their teams). Evidently, when OPI contacted the Fins before the 1966 season Miami had other ideas for their helmet. No doubt Miami was busy with more important things in preparation for their inaugural season of 1966 and either never got back to OPI with changes or else did so too late and OPI had already gotten gumball helmets ready for the upcoming season. Either way, the 1966 OPI helmets for Miami were orange, so it seems logical that the Dolphins were seriously considering that color for their helmet.
Here is a photo of an authentic 1966 OPI orange Dolphins helmet, one of the holy grails for gumball helmet collectors.

There are customs out there (collectors beware!) but there is evidence that the orange Miami helmets were actually manufactured by OPI in 1966 in the form of the instruction sheet…

…that came with the AFL kits that year and a note regarding the changes for the 1967 helmets.
Notice the 1966 instruction sheet says "orange" for shell color where the logos are shown, as well as below those graphics where the stripe instructions can be read.
That Miami image shows lettering around the logo, so the Fins may have been considering that, too. OPI never made stickers that way, just the orange without the sunburst for orange shells that came in 1966 AFL sets and, later, the two we're familiar with, the dolphin with head inside the sunburst:

and the more common one they wore for most of their history
with the head outside the sunburst
, both of those on white, of course. (Yes, for those who weren't ever quite sure,
it's a sunburst
, not a hoop of fire.)
If you look at the San Diego helmet logo…

…it seems reasonable to assume they must not have gotten permission from the Chargers, and later, the Bengals, to use their official helmet logos until after the merger when NFL Properties would have taken over the AFL teams' merchandising, so the OPI stickers for those teams in the 1960s are different from what those teams actually used. The graphic OPI used for San Diego's gumball helmet
comes from their AFL logo
. Similarly, the Bengals helmet lettering used by OPI…
…was actually
Cincinnati's wordmark for their two AFL seasons
.
Notice also that sheet still has the 1964 Jets logo.

It was common for OPI to leave images on instruction sheets back then that were no longer in use or had never been used, to save time and money. Another example is the Redskins on the early NFL kit instructions and boxes.
The image shows a feather up the back and then the spear graphic on side of the helmet on the image, so both are visible. Evidently, when OPI prepared those boxes and the instruction sheet graphics they were under the impression that Washington would wear that
1964
helmet in
1965
, OPI's first year for manufacturing NFL gumball helmets, so someone either didn't notice or didn't care about the feather still being on the back of the helmet.
OPI instruction sheets also have anomaly with the Falcons helmet graphic in 1967 showing a prototype logo Atlanta never wore and that OPI never produced.

The list of OPI oddities doesn't stop there, but I'll write more about those at another time.
Back to those orange Miami helmets: I did two mock ups based on the August 8, 1966, SI cover to show what Miami's helmet could have looked like. (Odd side note about the original photo: It was taken by Neil Leifer who took a bunch of great sports photos in the 60s and 70s. This one, for the SI cover, was taken at St. Pete, so that's the Gulf behind Frank Emanuel, not the Atlantic, which I thought was a weird choice for a photo of Miami!)
This is the first mock up, faithful to the OPI gumball version.

However, as anyone knows who has ever collected gumball helmets, the kidney shaped stickers made it impossible for the helmets of some teams to be accurate with regard to size and placement…
…so I did a second version to show what their helmet could have looked like if the tail of the dolphin wrapped around the ear like the horns on LA's helmet.
I wrote to the Dolphins organization years ago about these orange helmets but never received a response. Maybe one day there will be a news story about someone cleaning out an old storage room in Miami and running across a layout of the proposed helmets…or even a full size orange prototype!
If anyone has any evidence aside from the OPI gumball helmets regarding an orange Dolphins prototype, please let us know!
Till next time…
Cheers!
.

.
Grand Rapids Griffins Contest Design Reminder
I'm currently hosting a contest to redesign an alternate jersey for the Grand Rapids Griffins. All the details are here.
The deadline for all submissions is Thursday, August 11th (Midnight Eastern Time).
Remember to send all your entries to Phil.Hecken@gmail.com in the format described in the article.
Good Luck!
.

.
Uni Watch News Ticker
By Phil

Baseball News: Oooh. Check out the beautiful red and white striped stirrups being sported by the West Virginia team in the Little League World Series (from Mark Wolven). … This Saturday night will be Dora the Explorer night for the Rancho Cucamonga Quakes (from OT Sports). … Paul Molitor had a triple for his 3,000th hit in 1996. "When he did it, playing for Minnestota, at Kansas City — the Royals shot off fireworks and did a tribute video for the visiting player (unusual)," says Ariel Shoshan. Twins Manager Tom Kelly came out of the dugout to congratulate. His hat was a snapback model. Ariel asks, "Did he always wear that? Did the AL allow it back then? Does MLB now?" … The Boston Red Sox canceled last night's David Ortiz bobblehead giveaway due to the Bobbles being unacceptable. They should have had Robert Marshall make the molds (h/t Brinke and Mike Chamernik). … Check out this photo of Ted Simmons, with American flags on his shin guards. After some Twitter help, we believe it says "FREE THE HOSTAGES", and Getty dates it to circa 1980, which would jibe with the time of the Iranian Hostage Crisis (thanks to Relationship George for the original tweet). … Looks like the Reds are joining the "College Night" trend (from Nick Colosimo).

NFL News: Have you ever wondered what every NFL helmet would look like if it were shown as "color opposites" (also known as a "negative" for those who've ever shot film)? Wonder no more. … Eric Wright thinks the Titans should go light blue sock instead of navy (check out this shot from Monday night's scrimmage). They should also go mono-white. … New England Patriots head coach Bill Belichick showed his support for safety Nate Ebner, who's away from the team competing at Rio 2016, at training camp Tuesday. Belichick wore a special shirt emblazoned with Ebner's USA Rugby number (from Ted Arnold). Turns out it's not just Belichick.

College Football News: This "pre"season, the Marshall Thundering Herd are wearing padded helmets during practice (from David Cline). … Auburn players have worn the wrong number font a few times. Details on many instances here (from Clint Richardson). … Here's an Alabama coke display in a Tuscaloosa Walmart (from Griffin Smith). … Oooh — take a look at Dick Todd's 1938 uni. Todd was a sensational RB for Texas A&M (h/t Ryan Sprayberry). … Not sure if we saw these before, but just in case: New unis for Howard. … Looks like Sparty will have a(nother) alternate this season (via Mike Cooper). … Another day, another list: this one is the 10 best new unis in College Football. … Whoa Nelly! Check out Woody Hayes' shirt! Looks like a durene/mesh jersey (or at least the material) with a collar added (great spot by Mike Knapp). And John Turney has likely provided the answer. And here's an example of one.
Olympics News: In a sport usually known for its competitors having the tiniest of bikinis, the Egyptian Women's Beach Volleyball team is attracting attention for the opposite reason. … How a 12-person studio in Melbourne helped design the basketball jerseys for the Olympics' Men's & Women's hoops teams. … In order to increase TV ratings, the US Men's gymnastic team wants to compete topless (h/t Jimmer Vilk). "People make fun of us for wearing tights," Sam Mikulak, the four-time national men's gymnastics champion, said. "But if they saw how yoked we are maybe that would make a difference." Mikulak did not extend his suggestion to the Womens' team, which would undoubtedly increase ratings should they, too, compete topless. … Check out this collection of ticket stubs for each Olympic Summer games starting in 1924 and running though the current games in Rio de Janeiro (from Russ Havens). … Klay Thompson has some patriotic shoes for the Olympics. … Well, we knew the Olympics wouldn't be perfect, but — the Olympic Diving Pool has turned green, and no one knows why (from Alex Hider). … Oops — a USWNT's soccer player's hair dye ran onto her jersey numbers (from Mark Johnson). … Yesterday, USA Coach was rocking a USA-less jacket, but the swoosh was still there (from Steven Carlson). … According to this article, Russia's Olympic unis are totally "dope". … I'm not sure that the US Code as applied to flags covers swim caps, but if it did, it seems Michael Phelps' cap doesn't (from Brody Lyons).

Hockey News: In a KHL game that may have been more notable for the fighting, Uni Watcher's also took notice of the fact that the game was color versus color (good spot from Ken Traisman). … The Penguins have unveiled new uniforms for 2016-17. No, not those Penguins — the Wilkes-Barre/Scranton Penguins. … Las Vegas still doesn't have a name for its future hockey team, let alone a uni, but here's a concept for the Las Vegas Peregrines (submitted by Tony Caliguiri). … St. Louis will be the site of this year's Winter Classic, and here's a look at the logo, appropriately on "home plate" at Busch Stadium. And if we can go by the vintage Blackhawks logo on the wall, we'll probably see the 'hawks going pretty far back into their uni history for their uni inspiration (from Zack Pearson). Will that jersey possibly be from the '55 era? And will the Blues throw waaaaay back [for them]? From Austin Bachmann). Here's a bit more on that. … The San Jose Sharks are having Brent Burns 'grill' giveaway next season (from Ted Arnold). … The Lake Erie Monsters have now become the Cleveland Monsters (via John Muir). Here's a look at the new sweaters they'll wear this upcoming season (h/t jon d). … You can read more about the Monsters transformation here. … Looks like the San Jose Sharks (wow, two ticker mentions) will have new secondary logos (from Daniel Pedroza).

NBA News: Going out with a bang: adidas will begin its final year of outfitting NBA clubs (well, at least until Nike's contract expires) and they've given the Orlando Magic this new alternate jersey (h/t Megan Brown and Mike Chamernik). I thought it was just a fashion top at first, but no, it's frighteningly real. Here's some more on that (from Yancy Yeater). … New logo for James Harden (h/t Mike Chamernik). … So, here's (another) list of the NBA's worst current alternate unis.

Soccer News: After a summer hiatus, the Design Football podcast has returned with two new episodes – both accessible on the Design Football front page. In one, presenter Jay speaks with Colin Forde, an Irishman who has worked as both a kit distributor for a manufacturer and a kitman (i.e. equipment manager) for a League of Ireland team while in the other his guest is Rich Johnson of The Football Attic discusses his ever-growing collection of shirts (from Dennis Hurley). … New kits for the boys of Mullen High School (from Marc Gustafson). … Here's an interesting article that has the MLS transfers (the soccer equivalent of trading players for cash) of the past transfer window in jerseys (from Josh Hinton).

Grab Bag: Some teams do pink for 1-2 days, some for a month. Middlesex's T20 cricket team has been pink since 2007 (from Jimmer Vilk). … Who knew there was a big market for fashion statements for morticians? Well there is (thanks to Tommy Turner).
.

.
And that will do it for today. Thanks to Alex for his Olympic hoops uni rundown, and Leo Strawn for another stellar episide of Leo's World. I'll be back atcha tomorrow, but until then…
Follow me on Twitter @PhilHecken.
Peace.
.. … ..
"This is the first time I've seen the word triskelion in a non Star Trek discussion. Bravo!"
— Jon Rose
.

.