By Phil Hecken
Follow @PhilHecken

To almost no fanfare (at least not to my knowledge), last Monday the WNBA (now entering its 20th Season) announced that it was introducing new uniforms for the league. It warranted a few ticker mentions on Uni Watch, and there were maybe a few comments. We (admittedly) don't pay much attention to the WNBA on here, fortunately or unfortunately. As far as uniforms go, as a league, they possess three features of which we are decidedly not fans: they are templates, they contain extreme adidas three-stripe markings, and they all have at least one ad. Basically, in terms of design quality and overall appearance…they suck.
This is not to pick on the WNBA. Other leagues (remember the recent, short-lived United Football League, for example?) have had bad uniforms and templates. In that respect, the WNBA is not alone. But what was groundbreaking, at least in a league with more than 10 teams: not one team will have a white uniform, meaning that for an entire season (at least) every game will be color vs. color.
The league has 12 teams, 10 of which are getting new uniforms (two of the teams already had only color uniforms for both home and away), so every team and every game will now be color vs. color. You can see the new uniforms here. Since they're all templates, they uniforms are all basically two colors — with the lighter and darker colors inverted for home and away. And some teams will have very similar uniforms, color-wise — of course, this won't (likely) be a problem, because the "light" version of one team will be worn against the "dark" version of the other:
Since the WNBA is, in many ways, tied to the NBA, the decision to have all uniforms be color (and all games color vs. color) begs the question: depending upon the reaction and success (or failure) of this experiment, will this pave the way for other leagues to adopt an all color uniform scheme? We've seen increasing numbers of NBA games go color vs. color this past season, the NFL's 'color rush rash' games have all been monochrome (and except for the Dallas Cowboys, have all featured uniforms in solid colors), with more on the way. Almost every spring training game in baseball features two teams with colored tops. Many soccer matches are (and have been for some time) color vs. color. Since almost no one owns a 12″ black and white television anymore, there's little reason why one team must wear a white uniform (or at least a white jersey). And other than tradition (and the fact that white uniforms, ya know, actually look good), what's to say the future of uniforms isn't all color?
We like to say "just because you can do something, doesn't mean you should." Obviously, without the need (due to black and white tv's) for one team to wear white, all games could be color vs. color. There are some of us (looking at you, THE Jeff) who would love for all games to be this way. But should the be? I recently posed this question on Twitter. The results resoundingly favored having one team wearing white for leagues besides the WNBA:
The WNBA just are eliminating white uniforms for the 2016 season. Should other leagues do this?

— Phil Hecken (@PhilHecken) March 28, 2016
There are some sports (and some teams) for whom a white uniform has always been traditional (such as baseball), and in some of the major sports, there are teams with only white and one other color (Jets, Colts, Red Wings, Maple Leafs) — I would think that even if an entire league were to want to switch to "color vs. color" uniforms, those teams would include "white" as their light color.
Is this the future of uniforms? Back in 2010, while doing a series of color vs. color explorations, THE Jeff Provo actually created uniforms for the entire NFL, basically creating an entire league where every game would be color vs. color (yes, some of the teams used white as one of their two colors); it was almost a goof then…but it appears we may be trending towards something like this now.
I won't get into whether color vs. color games look good (yes, some do, but others really, really don't) — my question to you fine readers is this: do you like color vs. color? And if so, would you want every game to be color vs. color? Is the WNBA onto something here, or is this something that really needs to be stopped before it even starts? I love how the annual UCLA/USC game has returned to a color vs. color matchup, but that doesn't mean I want every college game to be color vs. color. Would having all (or a large percentage) games be color vs. color ruin what is now a rare treat?
Are those of us who have been watching (basically) white vs. color games for all of our lives stuck-in-the-mud by wanting to keep the games this way? And are there some leagues (for example, Major League Baseball) where traditional white-at-home teams are just "too" traditional to change? Other than in the early years of the 20th Century, baseball has almost always been a white vs. gray game — but over the past decade (and really, since the 1970s and beyond), colored tops have increasingly become a part of the game…is the logical progression to have all the games go color vs. color?
So many questions. What do you guys think? Should we simply take a wait-and-see approach to this, or should other leagues look into making every game color-vs-color?
What say you?
Classic Ballpark Scoreboards
I'm pleased to continue with a favorite weekend feature here at Uni Watch, "Classic Ballpark Scoreboards," — now in Series III — which are created by Gary Chanko. This segment will appear every Saturday on Uni Watch.
Here's Gary (click on image to enlarge):
. . . . . . . . . .
Classic Ballpark Scoreboards – Series III
by Gary Chanko
In this edition Classic Ballpark Scoreboards returns to Flatbush for a look back at Ebbets Field during its initial decade.
Ebbets Field (ca 1918)

Baseball Home of: Brooklyn Dodgers (MLB) (1913""1957)
Football Home of: New York Brickley Giants (NFL) (1921), Brooklyn Lions (NFL), (1926), Brooklyn Dodgers / Tigers (NFL) (1930""44), Brooklyn Tigers (AFL)(1936), Brooklyn Dodgers (AAFC) (1946""1948)
Opened: April 9, 1913 (First exhibition game photo, April 5)
Last Game: September 24, 1957
Demolished: 1960 Replaced with an apartment complex.
Mention Ebbets Field and there's a good chance you'll visualize how it appeared during the Boys of Summer era. The palatial rotunda entrance and the right field scoreboard with the famous Schaefer Beer and Abe Stark advertisements were notable features.
Need to catch up on your Ebbets Field history? This photo summary is a good place to start. And you can revisit that iconic right field scoreboard in this previous Uni-Watch posting.
Much Different in 1913
But when Ebbets Field first opened it was a much different ballpark with a very different scoreboard location and design. There were no left and center field bleachers. And then there was this sloped terrace that ran the length of left field.
This street view image shows the perimeter outfield fences – down the line in left field was an awesome 419 feet!
The Original Scoreboard
The original scoreboard was positioned in left field. The art deco style clock was not part of the original design, but added sometime between 1916 and 1920. This photo from 1914 provides a view of the left field wall and scoreboard. Note the entire Uneeda Biscuit advertisement is visible across the top of the wall – the clock addition would later block a portion of the signage.
Temporary left field bleachers were installed for the 1920 World Series and then become a permanent feature until the major expansion in the 1930s. The new seating blocked most of scoreboard, so a smaller one was provided along the 3-ft fence fronting the bleacher section.
The illustration depicts the Ebbets Field scoreboard as it may have looked for a late April 1918 game between the Brooklyn Robins and the cross borough Giants.
The original scoreboard reportedly featured a few firsts: line scores for other National league games and the player at bat. Players didn't wear numbers on their uniforms then, so you needed a scorecard to match the scoreboard "number" with the player's name.
The graphic was developed from this undated photo. The colors used for the scoreboard and outfield wall ads are my best guesses. While color photography was possible during the early 20th century, the process was cumbersome and difficult. Nearly all sports related photography from this era used black and white film. So we're left to interpret colors from black and white prints. For that effort, I found this article helpful.
A Few Things to Know
• When Ebbets Field opened, the outfield wall at the right field corner advertised Bull Durham tobacco. Supposedly a prize was given if the batter hit the sign – a precursor to a well known future sponsor's ad.
• The O.J. Gude Co. was responsible for the advertisements that plastered the outfield walls, and possibly the scoreboard clock sponsored by Boston Garter. This New York company was a pioneer in using electric lighting for.outdoor advertising.
• Ebbets Field original plans called for a center field bleacher section.
~ ~ ~ ~ ~ ~ ~ ~ ~ ~
If anyone is interested in purchasing a digital copy of these posters, Gary is working on an online purchase option. In the interim you can contact him directly at Classicscoreboards@gmail.com.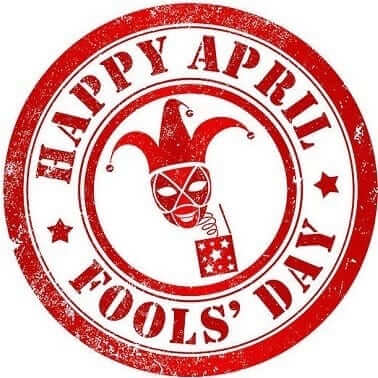 The Day After
By Paul
There were lots of uni-related pranks, hoaxes, and so on floating around the internet yesterday. By far the best one, or at least the most enjoyable one, came from the New Jersey Devils, who rolled out a day-long series of tweets about the team being rebranded as the New Jersey Angels and even created a separate website for the hoax. Nice job!
Here are some of the other pranks that came across my radar:
• NFL uniforms will all switch to Color Rash designs in 2019.
• Oregon football is rolling out an LED field.
• Bowling Green football is letting fans vote on some wacky field designs.
• The Philadelphia Union will wear Revolutionary War-style uniforms for a game in July. (They later owned up to the prank.)
• Wichita State is going to an all-black court.
• The Thunder will hang a re-colored version of the SuperSonics' 1979 championship banner in their arena.
• Louisiana-Lafayette's new football helmet will feature a crawdad logo. (I really wish this one were true.)
• More Louisiana-Lafayette high jinks: The lacrosse team has new "color drip" uniforms.
• The San Diego Gulls will have a gonzo third jersey.
• The Brewers are rolling out lots of throwbacks.
• I don't know anything about esports, but they apparently had a bunch of pranks of their own.
There were also a couple of items that seemed like they might be pranks but are actually legit:
• Under Armour has patented a one-armed jacket for pitchers to wear while running the bases. The article goes out of its way to state that this is "not an April Fool's joke."
• MLB has a new rule specifying that tagging a runner by the laces of a fielder's glove does not count as an out.
Are you aware of other uni-related pranks from yesterday? Post them in today's comments.
(Thanks to everyone who sent things in [sometimes not realizing that they were pranks]).
Paul's Latest…
…on ESPN
Usually this space is reserved for a look back at Paul's most recent "Friday Flashback," but that column didn't run this week. Instead, this Friday featured my mostest favoritest column of the year: Paul's annual Major League Baseball Uniform Preview.
Needless to say, this has been a staple for most of us for the past decade-and-a-half, and personally it's always the column I most eagerly await.
If you haven't yet had a chance to read, by all means, do. so. now.
Gone Curlin' …
Click to enlarge
By the time most of you read this, I'll be on my way to UW headquarters to pick up Paul as we head up north to the Ardsley Curling Club, where we'll be participating in a Bonspiel — as members of the Brooklyn Lakeside Curling Club in a friendly against ACC. Should be a fun day … I LOVE. Love. love. the graphic the folks who are running the event created:
How great is that?
Since the organizers wanted to make it as much of a 'mixer' as possible, Paul and I will be on different rinks (teams), but one sheet apart. Wish the ol' BLCC luck, ok?
And because the event takes up half the day, I'll be off the grid for a good amount of today, so tomorrow's ticker might be light. If you normally tweet at me, it might be better to also send your uni observations/ticker submissions to the uniwatching (at) gmail address as well, to ensure I see it.
The Ticker
By Paul

Baseball News: Here's a fun article about once-common MLB statistical feats that haven't been matched in a while (75 stolen bases, 250 innings pitched, etc.), but the real attraction is the excellent illustrations that accompany the article. Recommended. … Disappointed to see that LHP Sean Gilmartin didn't make the Mets' final roster cut, which means the team will be without his sharp-looking stirrup stylings, at least for now. Here's hoping he gets a call-up from Triple-A soon. … Several readers have noticed that the Phillies' script appears to be a bit bolder this year. Here's a comparison — old version on the left, new on the right (photo comparison by Stephen Penko). … The Giants use mannequin to show players the uniform combo of the day (thanks, Brinke). … The Red Sox and Blue Jays played an exhibition game last night in Montreal. Pedro Martinez was honored and wore an Expos road jersey for the occasion. Meanwhile, Red Sox 2B Dustin Pedroia wore comically oversized pants (from @RNs_Funhouse). … Not sure what team this is, but boy do they look brutal (from @AlbertoElGuapo).


Pro and College Football News: The Cowboys gave pro wrestler the Undertaker a personalized jersey — but it was an old Reebok jersey (good spot by @The_Maddin). … Some Cincinnati players will be wearing built-in helmet cameras for today's spring game.

NBA News: Deadspin ran an amusing fashion-style analysis of Thursday night's NBA games. … The Ft. Wayne Mad Ants of the D-League wore teal uniforms last night to support the Indiana Donor Network.

College Hoops News: Here's something interesting: Shooting percentages tend to dip a bit when games are held in giant domes instead of standard arenas.

Soccer News: Tottenham gave a No. 101 jersey to a 101-year-old fan (from John Muir). … Autism awareness jersey for St. Helens (from Ben Searle). … Barcelona is the latest team to add a jersey memorial for Johan Cruyff. … "The British soccer mag FourFourTwo ranked all the Euro 2016 team kits, with some entertaining commentary," says Matthew Walthert.

Grab Bag: You can strap on a suit that simulates what it's like to be 85 years old. … A new sport called fightball — basically street basketball with flagrant fouls highly encouraged — looks really fucking awful, including the uniforms. … Good story about one of my favorite topics: small-town Wisconsin bowling alleys (big thanks to Jeff Ash). … Good article about a California winery with some inventive label designs (from Jason Hillyer). … Reprinted from last night's comments: Here's what a bunch of pro golfers will be wearing at the Masters (from Jason Scherer). … Here's something I didn't know: It's apparently rare to see a uni number on a high school track jersey.
And that's all for today — big thanks to my BLCC teammate, Paul, for compiling today's ticker AND for that great April Fool's Day uni prank roundup! Remember if you have something for tomorrow's ticker — and you normally tweet me — please ALSO send it to the uniwatching address. OK? OK! Back tomorrow with some more good stuff, but until then…
Follow me on Twitter @PhilHecken.
Peace.
.. … ..
"I always used to joke that since Tampa's baseball team saw such an increase in success when they changed their name from Devil Rays to Rays, that perhaps the hockey team was going to become the New Jersey s."
— Brett Alan