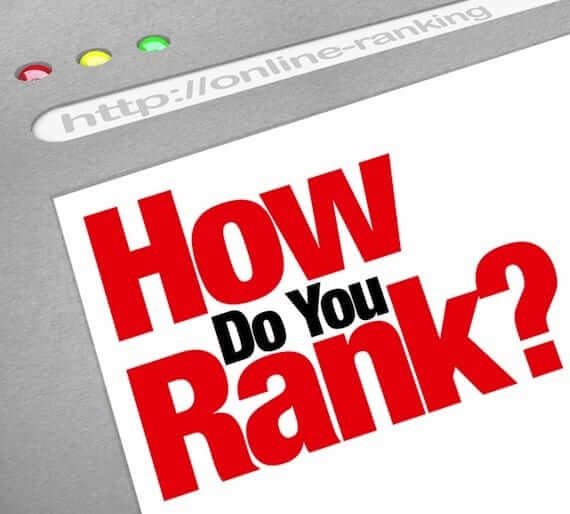 Remember when Bleacher Report was known primarily for really stupid rankings-based slideshows, usually posted by kids who didn't even know what the hell they were talking about? I was reminded of that when looking at a new Comcast slideshow that ranks all of the MLB cap logos. The rankings are absurd and the writing is poor.
I'm not big on uni rankings myself, even if they're intelligently structured and well-written. I'll usually put them in the Ticker, though, because that's the sort of thing that the Ticker is for. But when a really bad set of rankings shows up, like this Comcast slideshow of MLB cap logos, I usually feel conflicted. Here's why:
• I could just say, "This isn't worth anyone's time" and leave it out of the Ticker. Nobody would ever know or care that it had even existed.
• But then I think, "Maybe I should put it in the Ticker but add a bit of commentary saying that I think it's pretty awful." That way only the real diehard rankings enthusiasts would bother to click on it — or at least that would be the idea. But maybe my plan would backfire and more people would click on it because I had singled it out for being so bad.
• So then I think, "Okay, I'll just put it in the Ticker without any commentary." But I know from past experience that some people will then post comments saying, "Those rankings were such a waste of time — can't believe that even got published."
• But I also know from past experience that many of you love to see things that you can disagree with, because it gives you an opportunity to post your own counter-opinions. In fact, the reader who sent me the link to the MLB cap logo rankings, Simon Harrow, said in his email, "Frankly, I think it's garbage. Here's mine…," and then he proceeded to list his own MLB cap logo rankings, which I guess he found satisfying on some level.
Just to be clear: I'm not 100% opposed to rankings. I almost never dabble with rankings here on this site, but over at ESPN I've done the Uni Watch Power Rankings, and next week I'm going to be ranking the uniforms for the teams that reach the Sweet 16 in the NCAA tourney. When I was a music critic, I routinely created year-end "10 best" lists, and I continue to read such lists from music and film critics each December. A good set of rankings can help you learn something about the stuff being ranked, and/or about the person who compiled the rankings, and those two things both have value.
But "10 Best" lists have traditionally been written by cultural critics. Nowadays the internet has made it easy for any shmoe to post a ranking of the 10 best this or the 25 worst that. Many of these ranking lists seem to be some calculated combination of cheap clickbait and trolling. (I'd put the Comcast ranking of MLB cap logos in that category.) Meanwhile, my sense of it is that most people today don't read rankings in order to learn anything — they read rankings in order to have their own pre-existing opinions reaffirmed, or as an excuse to express those opinions if the rankings don't match up with them. (This is actually the mechanism that drives the consumption of most internet content, not just rankings.) Add all of this together and the whole exercise usually feels like empty calories. Think about it: When's the last time you read a set of uni-centric rankings and actually felt good about it afterward?
All of which brings me to a question: Is there a way we can try to get to a place where rankings aren't so stupid? And what's the best response to rankings that are stupid? Should we just ignore them? Should we pillory them? Is it good for people to respond by posting their own counter-rankings, or does that just feed the cycle of empty calories?
As for the rankings of MLB cap logos, my strong recommendation is that you skip the whole thing. But if you insist, here you go. Just don't say I didn't warn you.
•  •  •  •  •
The Ticker
By Paul

Baseball News: Here's the Mets' St. Paddy's Day cap. … Here's a look at the evolution of the Yankees' jerseys. … Marty Hick, who works as a schoolteacher in St. Louis, always brings one of his collections to exhibit in his class each year. This time around it's his hat collection, which includes a lot of baseball caps. … "Jason Finn is the drummer for The Presidents of the United States of America and a big Seattle Mariners fan," writes Erick Yohe. "Occasionally he will display the Mariners' old trident logo on his bass drum." … Election-themed jerseys upcoming this summer for the Akron RubberDucks — completely with tails on the back (from Robert Hayes). … The Mariners' visiting clubhouse includes a chair with the old 14-star American League logo. … Here's a piece on the greatest Indians players to wear uni Nos. 11-15 (thanks, Phil). … I kinda dig these Mets hoodies styled like hockey jerseys. … New gold jerseys for Georgia Tech. … New softball unis — including white stirrups over grey sannies — for Troy (from Tripp Wilson). … Another team wearing the D-backs-style dark greys: USF (from @TampaBaySRH). … A scientist says there's an evolutionary basis for the D-backs' new uniform set. Uh, sure (from Brett Hansen). … "In this Saturday's episode of Power Rangers Dino Super Charge, titled 'Home Run Koda,' Koda, the Blue Ranger (who's also a caveman) will become the star player for the Amber Beach Earthquakes, which appears to be a minor league baseball team," says Rickey Layman. "This will be the first time a professional sports team of any kind has been in Power Rangers, a franchise that is over 23 years old. We've seen high school teams and motocross, but never pro football, baseball, or basketball teams." … With warm temperatures at O's camp the other day, skipper Buck Showalter had his players work out in shorts.

NFL News: While Rep. Jan Schakowsky was grilling NFL officials about CTE the other day, she had a Coke Zero can on her desk with a football jersey on it (good spot by Chris Perrenot). … With the Lions looking at a new uni design for 2017, TE Eric Ebron says he knows what the new colors will be but he isn't telling (from Chris McFarlane). … In a related item, the results of my Lions-redesign contest should be posted on ESPN at some point next week, probably Thursday-ish. … With Pats DE Chandler Jones being traded to Arizona yesterday, the Cardinals posted an odd image showing his uniform morphing from Pats to Cards (from Shane Bua).

College Football News: South Carolina's Twitter feed featured a photo of a new helmet design yesterday, although it's unclear whether it'll ever be used in a game (from Daren Stoltzfus).

Hockey News: Mountain Dew jerseys for the Columbus Cottonmouths. … The Stars will go G.I. Joke for pregame warm-ups this Saturday (thanks, Phil). … The NHL has announced plans to reduce the size of goalie equipment (thanks, Mike). … By far the best St. Paddy's Day jersey I've seen so far this week is this O'Vechkin jersey (from Andrew Hoenig).

NBA News: No visuals yet, but 10 WNBA teams are adding Verizon ads to their jerseys. … Really nice St. Paddy's Day socks for the Celtics and Bulls. … The Pacers wore their Hickory throwbacks last night, forcing the Celtics to wear white on the road. Prior to the start of the game, Marcus Smart of the Celtics wore his old shooting shirt from Boston's preseason game against Real Madrid (both of those from @zj100). … Also from @zj100: Coty Clarke, a recent D-League call-up for the Celtics, is wearing No. 63. According to Basketball-Reference.com, he is the only NBA player ever to have worn that number. … A citizen wearing a SuperSonics Russell Westbrook jersey addressed the Seattle City Council yesterday (from Brad Iverson-Long).

College and Amateur Hoops News: Here's an analysis of how Nike, Adidas, and Under Armour are represented in the NCAA tourney. … Here's the best overview I've seen of the March Madness court designs (from @rdubs007). … The National World War I Museum has this spectacular old basketball uniform as part of its collection, although I'm not sure of its backstory (from Kate Sutter).

Soccer News: New centennial jerseys for the Bulgarian club Beroe. … Portugal's Euro 2016 kit has leaked, and possibly the same for Poland (from Mike D and Phil, respectively). … Croatia, too (Phil again). … Man City and Dynamo Kiev went blue vs. blue yesterday (from Casey G.).

Grab Bag: "Disneyland and Walt Disney World have 'March Magic' brackets for their attractions," writes Jon Solomonson. "Logos have been created for the attractions, as if they were teams." … A new invention would allow bicyclers to listen to music pumped in through their helmets. … New logo for the British children's TV network CBBC. … No visuals, but the St. John's and Hofstra lacrosse teams will go G.I. Joke later this month (thanks, Phil). … Very interesting article about design plagiarism involving two similar-looking children's toys. … This might be the coolest military patch design ever! (Nice one from Chris Weber.) … New logo for Michigan Tech athletics (from David Raglin).