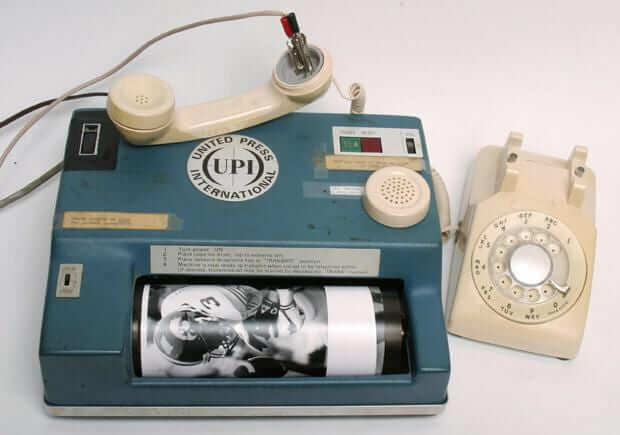 It's been more than a year (!) since our last roundup of old wire service photos. We're going to a try a new format this time around: Instead of making you click on each photo, I'm running the photos here on the page, although you'll still have to click on them to see full-size versions.
All of these are from the awesome BSmile, who not only found these images but also cleaned them up so they could be showcased in all their glory. Here we go:
• Dressed to the Nines doesn't show the 1916 or '17 Reds wearing chest pockets, but Bill McKechnie, who played for Cincy during those seasons, appears to have had a pocket on his jersey:
• It was old-timers' day in Philadelphia in 1933, as a bunch of former MLBers got together. That's Chief Bender towering over everyone else at far left. Interestingly, the record books say he was 6'2″, so most of the others must have been under six feet — people really were smaller back then:
• Honus Wagner was in that last photo, and here he is again, this time wearing an absolutely awesome-looking Pirates jacket:
• Love this 1951 shot of Dodgers backstop Roy Campanella posing with his sons. Those shinguards are just a wee bit too big, eh?
• Here's another family shot, this time of Chinese-American ballplayer William "Buck" Lai, who played for several minor league teams and had interest from the Phillies and Giants but never made it to the bigs. Interesting that he wore his uniform for a shot that appears to have been taken outside his house. Not sure what team that was for, but note the American flag on his chest — presumably to show support for America's war effort in 1917:
• Yet another family shot, this time of a father-and-son batboy combo for the 1942 Montreal Royals:
• One last family affair, although in this case I'd say Yankees pitcher Herb Pennock's sweater looks even better than his daughter:
• We all know that championship jerseys have been worn at the major league level by the Giants, Indians, and Cardinals, but minor league teams have also gotten in on the act. Case in point: the 1928 Toledo Mud Hens, who celebrated their 1927 title on their jerseys, as modeled here by player-manager Casey Stengel:
• So much to like in this colorized women's basketball shot. The "WE" on the jersey stands for Western Electric, which was a big telecom company at the time:
• Here's Hack Wilson, who still holds the all-time single-season RBI record (accomplished in a 154-game season, no less) clowning around with Hollywood starlets Arline Judge (famous for marrying and divorcing seven times) and Rochelle Hudson:
• Speaking of starlets, here's Donna Reed with Don Drysdale, Willie Mays, and Leo Durocher:
• Babe Didrikson is widely considered the greatest female athlete who ever lived. She dabbled in just about every sport, including hockey:
• The Saitama Seibu Lions — that's a Japanese baseball team — were called the Taiheiyo Club Lions during the mid-1970s. Here's former MLB slugger Frank Howard wearing one of their jackets during a 1974 goodwill tour of Japan:
As a bonus, here's a color shot of Howard in that same jacket:
(Big thanks to BSmile for sharing these great shots. Thanks also to whoever sent me the wire machine photo at the top of the page several months back. I no longer recall who it was, but I'll gladly give proper credit if someone wants to refresh my memory.)
• • • • •
PermaRec update: My latest featured letter from the Hoge Brush Company files looks at a very specific kind of brush (shown above). Get the full story over on Permanent Record.
Also: My previous PermaRec entry examined the topic of letterhead designs featuring renderings of manufacturing plants. That prompted a comment from reader Will S, who brings the news that Columbia University's library has a collection of over 1,300 letters written on stationery designs featuring architectural vignettes. Fantastic stuff "" check it out here.
• • • • •
Vice squad: Right before New Year's I was contacted by a reporter from Vice Sports, who wanted to write a profile of me. He checked out as a capable writer and a decent-seeming guy, so I agreed. He came out to NYC in January and we spent a day together watching football at Uni Watch HQ, plus he interviewed Phil and some of my past and current editors.
I'm told that the profile will be running today. I have no idea what will be in it. Link coming soon. Here it is.
• • • • •
The Ticker
By Mike Chamernik

Baseball News: In case you missed it: The Braves will wear a "Dewsy" patch on their left sleeve to honor long time coach Bobby Dews. … The Yankees will continue to wear an "8" patch for Yogi Berra this season. … Brewers players shared their thoughts on their new pseudo-retro alternate jerseys and caps (from Phil). … A wine company is selling MLB-branded bottles of wine (from Rich Paloma). … The West Michigan Whitecaps will wear emoji jerseys for Social Media Night in June (from Brinke). … Navy will wear its new cream jerseys this weekend in the Freedom Classic. … Twins pitcher J.R. Graham wore some top-notch stirrups yesterday (from @GFGartland). … The Mets use uni numbers to designate parking spots at their spring training complex (from John English). … Unclear which year this is from, but during a Milwaukee Braves throwback game, Andruw Jones and Chipper Jones' socks didn't match (from Jonathon Binet). … Yesterday we mentioned that Arkansas wore gray at home. Turns out the team's laundry wasn't ready (thanks, Josh Claywell). … The Triple-A Albuquerque Isotopes will wear both Better Call Saul- and Holly Holm-themed jerseys this season (from Phil). … Brewers reliever Will Smith has a glove with a camo pattern on it (from Phil). … The comedy film ¡Three Amigos! came out 30 years ago this year, so the Fresno Grizzlies will wear "30 Amigos" mariachi uniforms in July (from @j_m_chavez1, via Phil). … Cubs players have received shirts that read "In blue, out red" on the back. The slogan is a reminder for players to relax before workouts, not a slight against the Cardinals (officially, at least). Gotta love the fronts of the shirts, too: a meditating Cub wearing a 1970s-era road jersey (from Mike Powers). … A Padres catcher is wearing strobe glasses to improve his reflexes. Stephen Curry has also used the glasses, which have quick-flashing lenses, to sharpen his handles. … Here's a good video piece on the Twins' team curator. Clyde Doepner has been a Twins fan since 1961, their first year in Minnesota. Over the years he has amassed more than 7,000 items of memorabilia (from Mike Menner). "¦ We already knew that Mets OF Yoenis Cespedes had added an accent to his NOB this season, but Tyler Kepner was visiting Mets camp and reports that Bartolo Colon also has a new accent, over the second "o." No photo yet.

Hockey News: The Canadiens celebrated their one millionth Twitter follower by having a bot create custom avatar jerseys with Twitter handles as the NOB. Of course, some of the accounts had offensive names. Something similar happened a little more than a year ago with the Patriots. … The USHL's Dubuque Fighting Saints will wear 1983 throwbacks on March 4 (from Andrew Timmerman). … Dallas had a hockey team in the 1940s called the Texans, and they had pretty cool uniforms (from Phil). "¦ New 25th-anniversary logo for the Wheeling Nailers.

NBA News: The Timberwolves and Raptors went blue-vs.-red in Toronto last night. … Also last night, in Indiana, the Pacers wore their Hickory High alts and the Knicks wore their 1950s throwbacks. … Pistons F Reggie Bullock wears a clear protective mask. … Pau Gasol suffered a hand injury earlier this month, so recently he's been wearing a fingerless glove on the court. … The Bulls revealed the name and logos of their new D-League team. The Windy City Bulls will begin play next season. … The Hornets will have a new multi-panel video board hanging above their court next year. … A Redditor has quite an impressive jersey collection. Must be a big Chris Webber fan. The collection contains a Webber Magic jersey, which never actually existed (Webber was drafted by Orlando but then traded to the Warriors). … NBA players have had to wear some ugly uniforms when playing pro ball overseas. … The Santa Cruz Warriors of the D-League will wear these jerseys on Friday night. … A few years ago Charles Barkley said some disparaging things about the women of San Antonio. A hot dog restaurant in the city honored him with a mural.

College Hoops News: A UNC alum argues that the Tar Heels aren't as "cool" as they once were, citing the new black unis as evidence. Carolina superfan James Gilbert says he couldn't disagree more. … The Western Michigan women's team wore Kalamazoo Strong warm-up shirts in response to the killings that occurred there over the weekend (from Phil). … Maryland players have state flag-patterned shoes (from Johnny Carroll).

Soccer News: New jerseys for the L.A. Galaxy (from Phil). … New uniforms for the USL's Richmond Kickers (from Phil). … Multiple players wear triple-digit jersey numbers for Cruz Azul, a Mexican club (from Daniel Germano). … This is unconfirmed, but the U.S. might have a new black jersey for World Cup Qualifiers and the Copa America Centenario (from Andrew Rader). "¦ The top scorer in a German Bundesliga season receives an unusual trophy: a miniature cannon (from Graham Clayton).

Grab Bag: The Malaysian government has made a certain T-shirt illegal. The yellow shirts say "Bersih 4," the name of an antigovernment demonstration. Bersih means "clean" in Malay, and protestors are calling for a clean government.