Happy 2016! Bruins goalie Tukka Rask is going with an interesting cross-sport theme for today's Winter Classic. His mask will feature New England Patriots imagery, including a modernized version of Pat Patriot decked out in Bruins colors (click first three images to enlarge):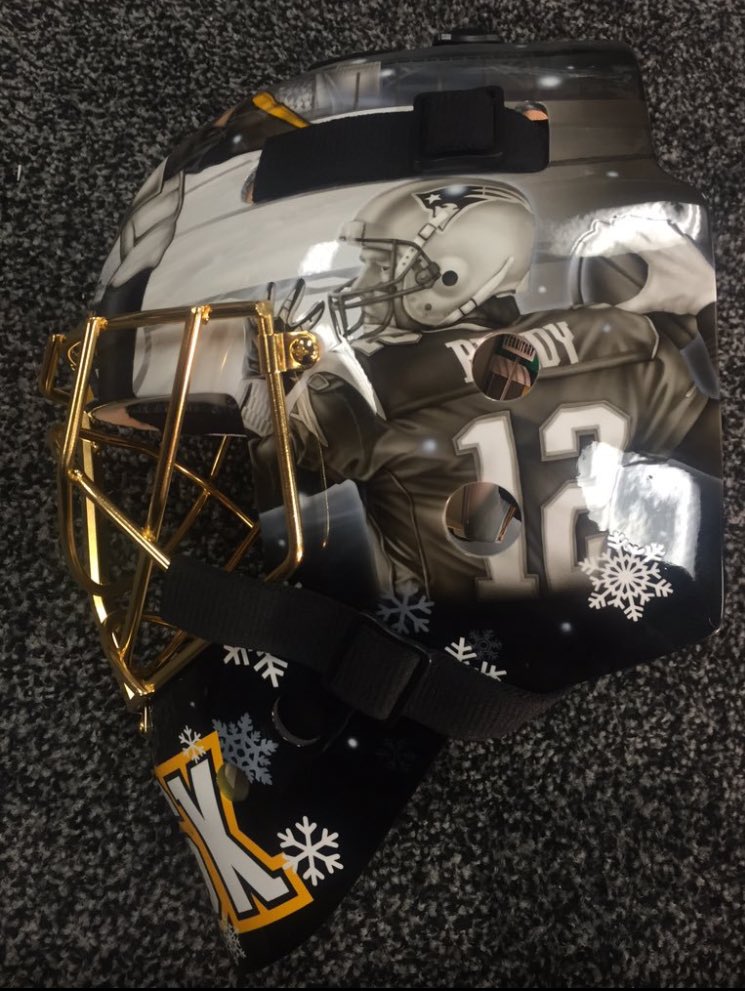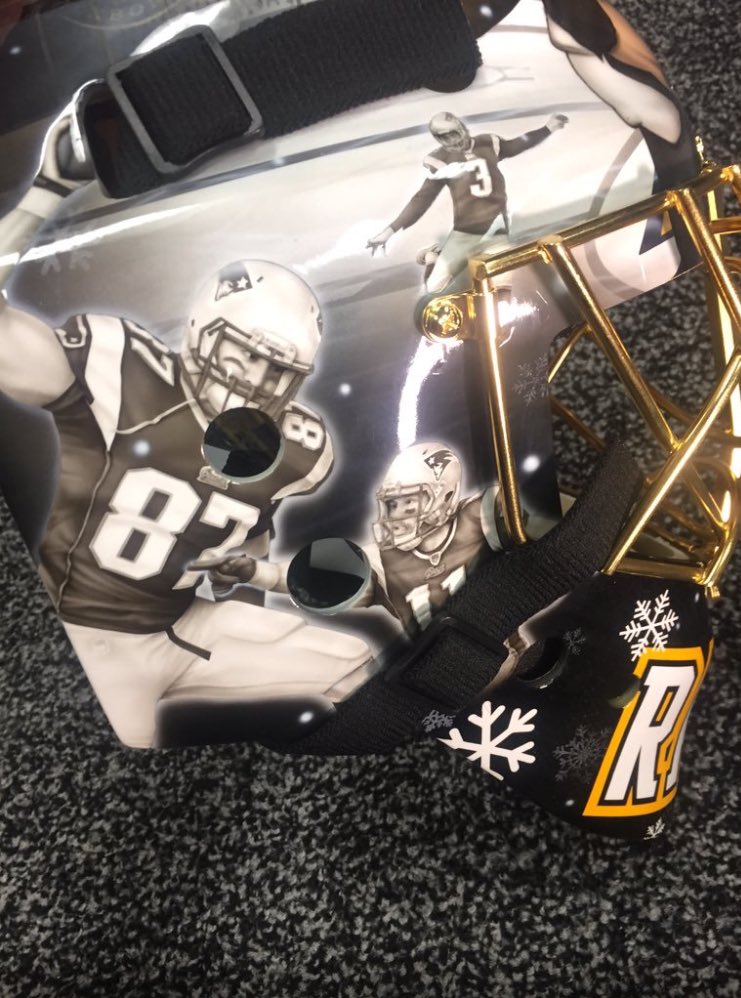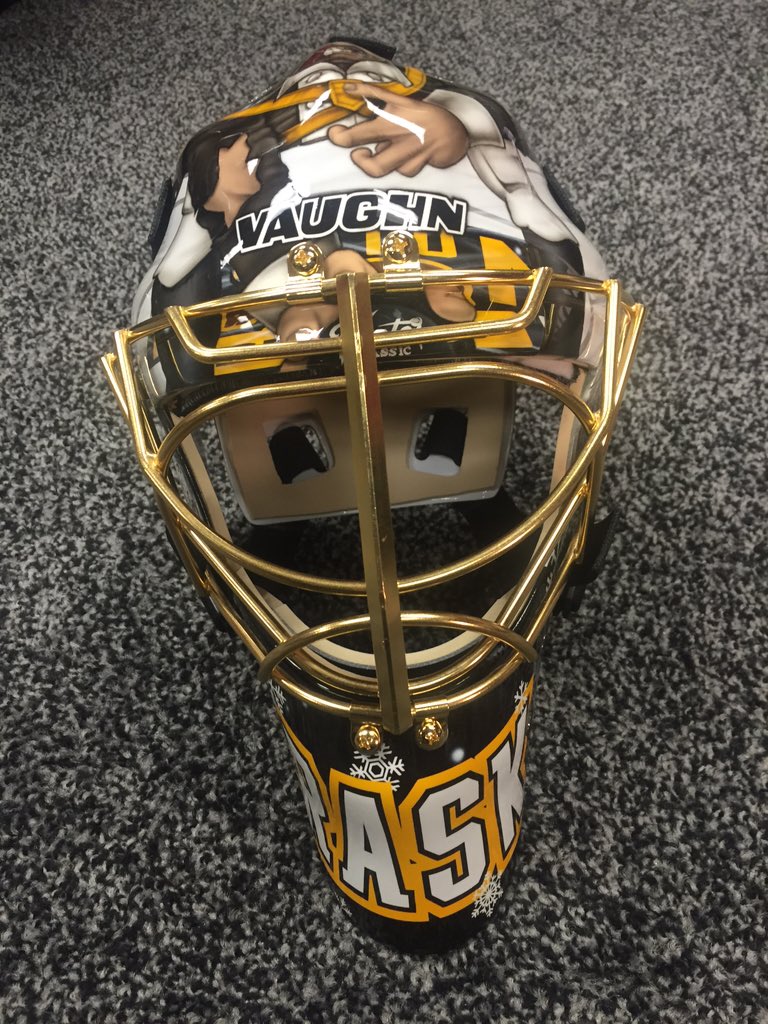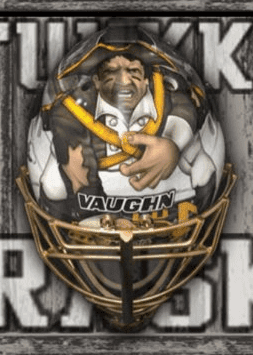 Unfortunately, the weather forecast for Boston calls for clear skies and high temperatures around 40 º, so we won't see any snow at the Classic. But at least it'll be a comfortable day for the players and fans.
• • • • •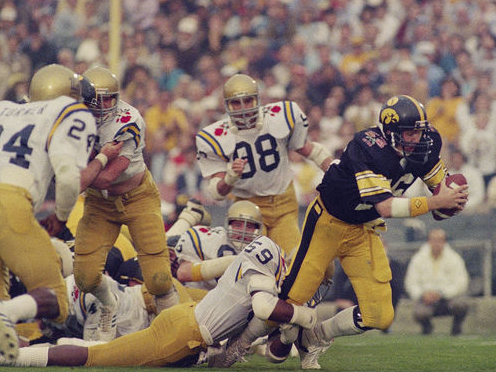 Friday Flashback: With Iowa and Stanford facing off today in the Rose Bowl, my weekly Friday Flashback piece on ESPN takes a look at how schools have used rose-themed imagery on their uniforms in the big game (including UCLA and Iowa in 1986, shown above). Check it out here.
• • • • •
Sorry, no Ticker today. But Phil will have a full slate of content tomorrow and Sunday, and I'll be back on Monday with a full wrap-up of the final weekend of the NFL regular season. Enjoy your New Year's weekend, and I'll see you then. "" Paul