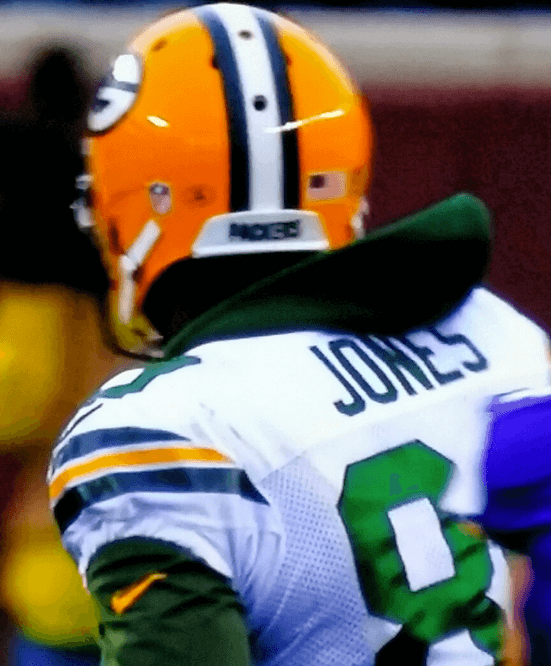 Hiya. I'm on vacation this week, but I still put together Monday Morning Uni Watch from the road. How's that for dedication? Anyway, odd scene yesterday in Minnesota, as Packers wideout Jones wore a hoodie under his jersey! Lots of people asked me if I'd ever seen that before — can't name any specific names, but I'm pretty sure I've seen placekickers and/or punters do it on occasion. Probably not a "regular" player, though.
Before the game was over, the hoodie already had its own Twitter account. There are additional photos of the hoodie here, and you can see Jones explaining why he wore it here.
Was the hoodie legal? Yes, according to NFL officiating guru Mike Pereira:
So about James Jones' hoodie… Via: @KFC https://t.co/WsxZgqXcxW

— Mike Pereira (@MikePereira) November 23, 2015
In other news from around the league yesterday:
• There were several interesting things about yesterday's Chargers/Chiefs game. For starters, the Chargers wore their powder-blue alts. In addition, the Chiefs went mono-white with red-topped socks for the second consecutive week. That's a combo they hadn't previously worn since 1994, and hadn't worn in a non-throwback, non-preseason situation since 1967. Also, The Chargers retired LaDainian Tomlinson's number during a halftime ceremony. The surprising thing, at least to me, was the team's retired-number banner design template, which I hadn't noticed before: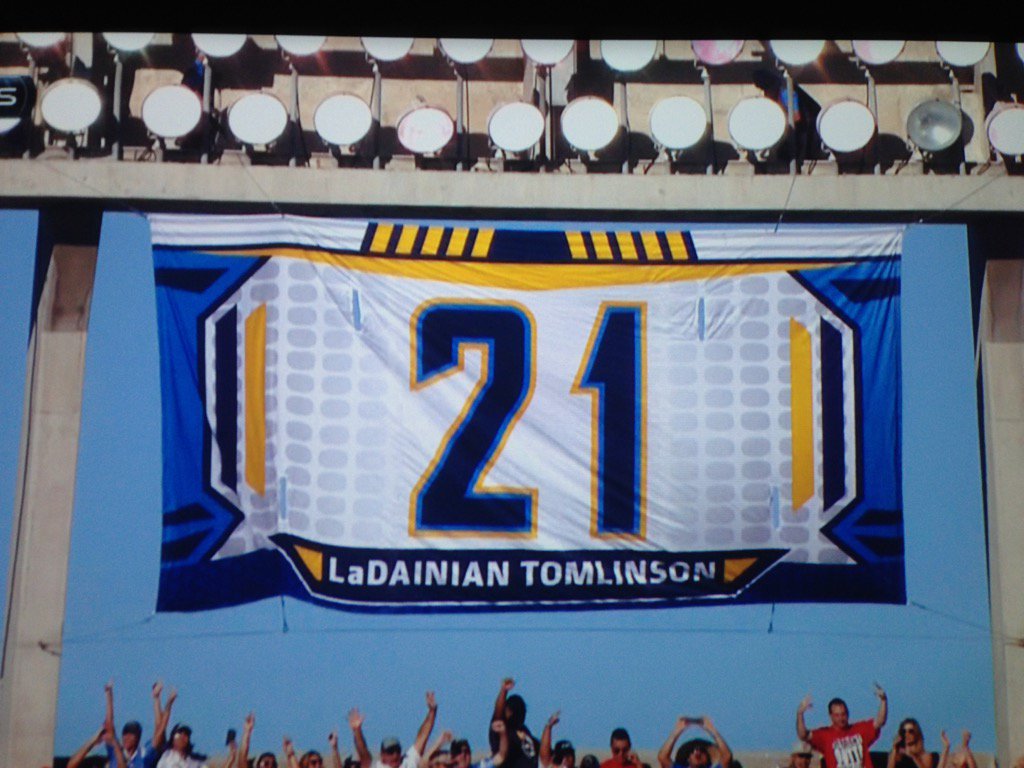 This is the same design that the Chargers use for all of their retired number banners. Surprising that there are no lightning bolts, no? And those polka dot gradations look awful.
Meanwhile, Tomlinson's number was also featured on the midfield helmet logo: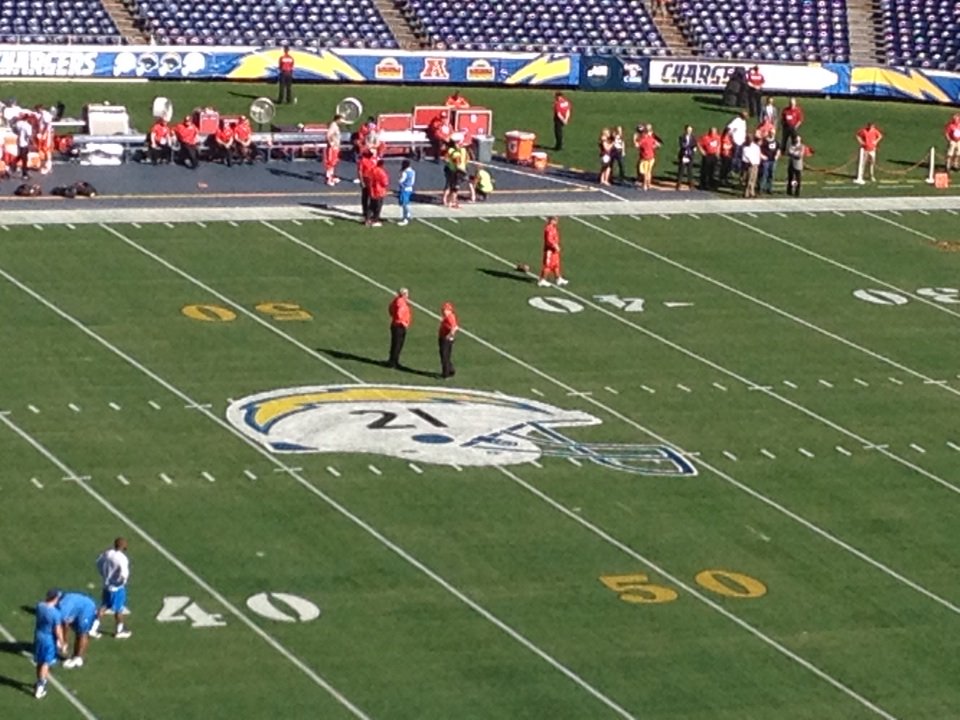 Finally, I've always loved the old logo that the Chargers put in the end zone yesterday: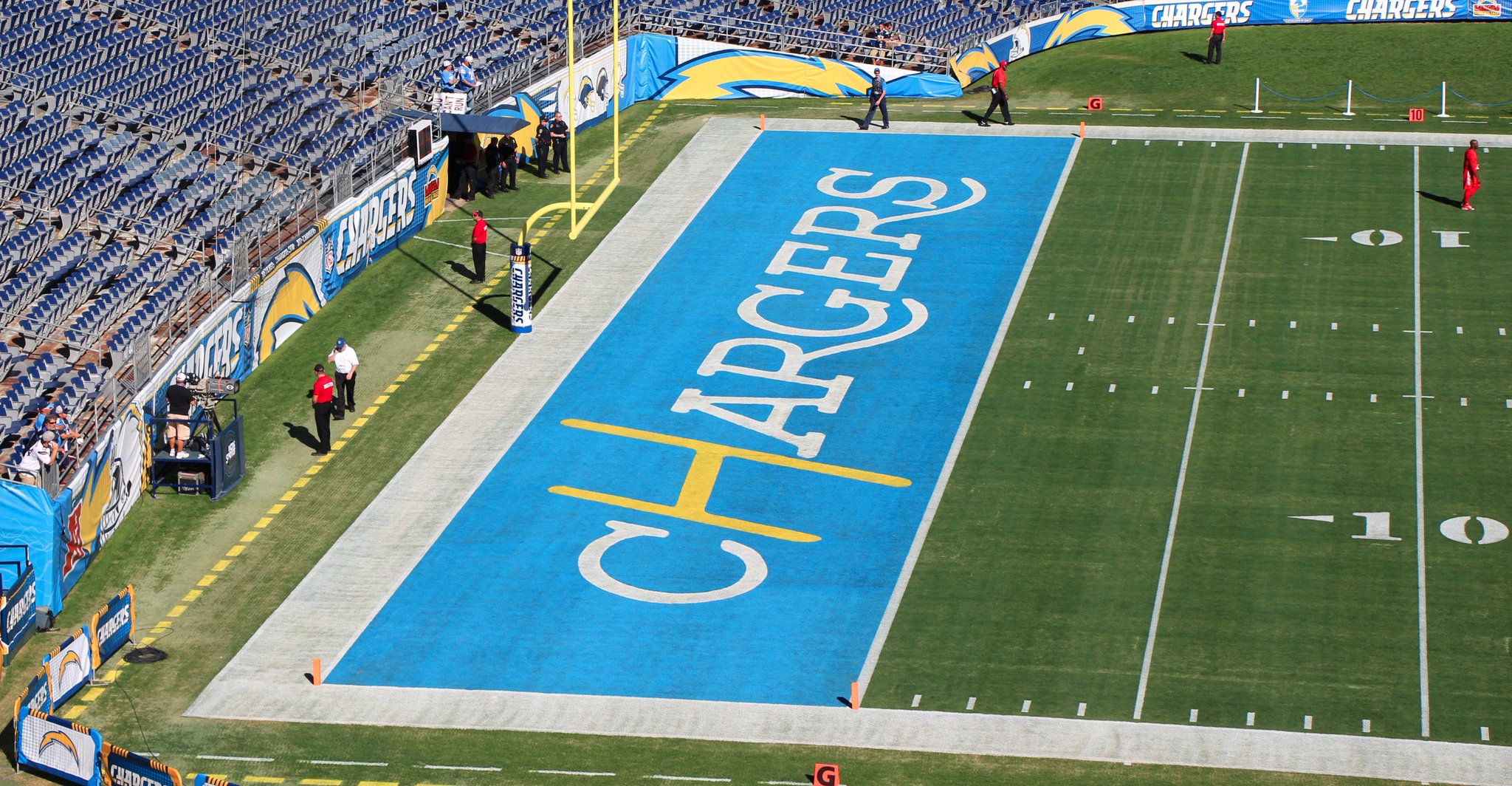 The thing is, that's a throwback logo, and the Chargers' powder blues are not throwbacks — they're just alts. They use the modern, non-throwback lightning bolt designs on the shoulders and pants, and they don't have the uni numbers on the helmets. If you're gonna use the retro end zone logo, great — but then make the uni a proper throwback to match.
• Speaking of the Chargers, why did safety Jimmy Wilson have these little yellow bands around his shins?
• The Dolphins wore white at home, which forced the Cowboys to wear blue for the second consecutive week.
• Texans cornerback Charles James was wearing argyle Texans socks prior to the game.
• The G.I. Joke-isms now extend to players' pregame headphones. Sigh.
• No photo, but I have it on good authority that Raiders quarterback Derek Carr was missing the Al Davis perma-memorial decal on his helmet.
• Washington wideout DeSean Jackson wore leopard-print shoes.
• And speaking of Washington, defensive end Jason Hatcher said after the game that the team is on the receiving end of so many penalty calls because the refs don't like the team's name.
(Big thanks to Jake Copp, Chris Flinn, David Kendrick, Gene Sanny and, especially, Phil for their contributions.)
• • • • •
RSS news: If you've been having trouble with the Uni Watch RSS feed, look for it here. Let me know if you encounter any further problems.
• • • • •
Holiday T-shirt reminder: In case you missed it last week, we've launched three new designs that are not technically part of the Uni Watch T-Shirt Club (no sleeve patch, no month designation) but are very much in keeping with the spirit of the project. Take a look (click to enlarge):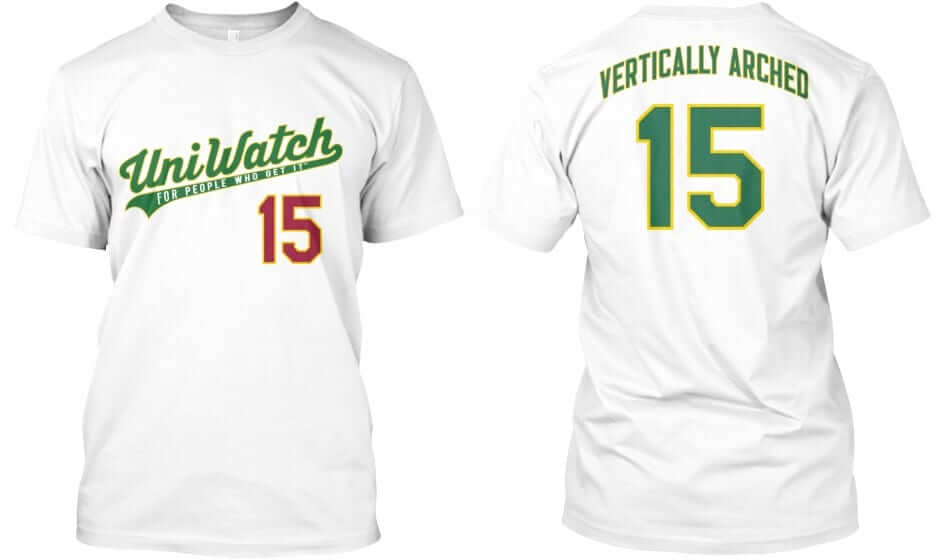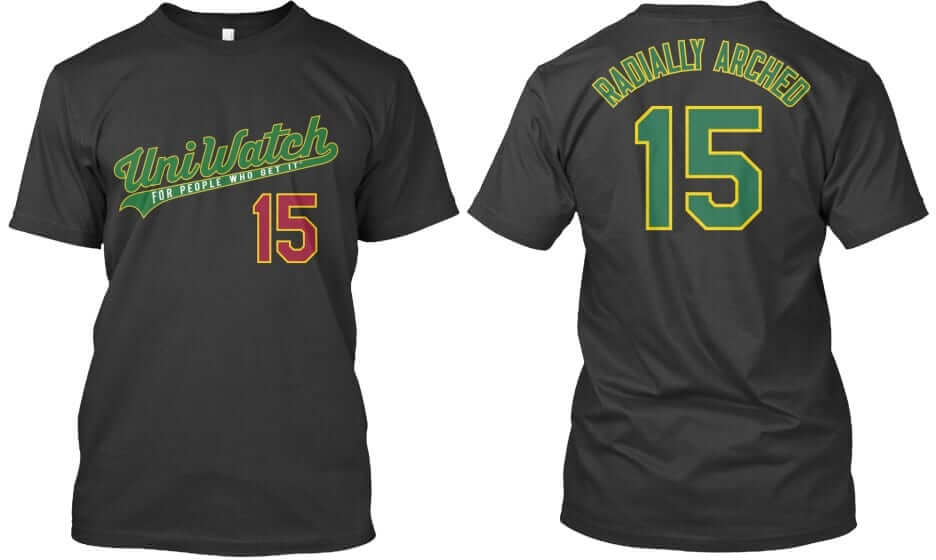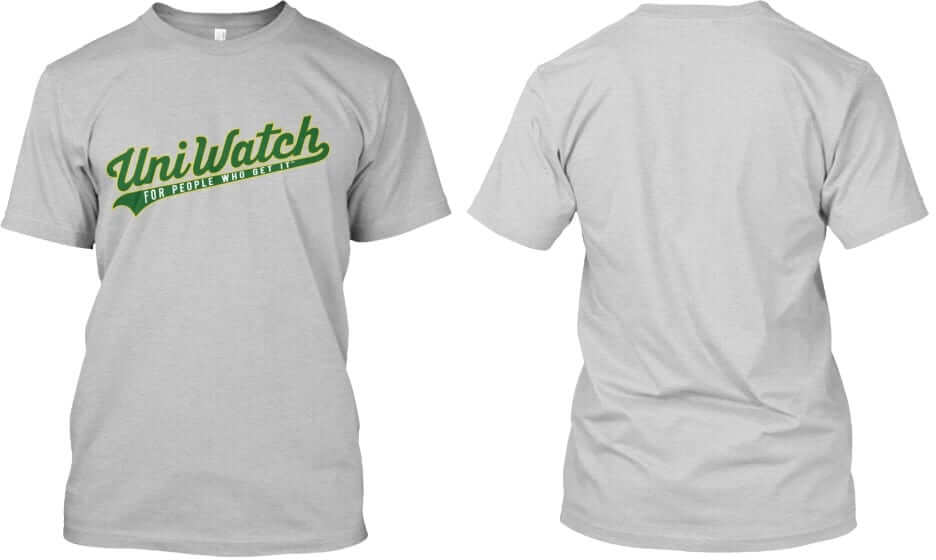 Each of these three designs — "Vertically Arched," "Radially Arched," and the plain script with nothing on the back — is available in all three colors shown (white, black and grey). In addition, each design and color is available in three formats: short-sleeved tee, long-sleeved tee, and sweatshirt. Plus the plain script design is also available as a hoodie with pockets.
These shirts are available here from now through Dec. 9, which means they'll deliver in time for Christmas.
• • • • •
Collect 'em all reminder: Meanwhile: If you ordered all 12 of the T-Shirt Club designs and qualify for the year-end prize (which, in case you missed it earlier, will be an embroidered patch featuring this design), please prove that you've collected 'em all by either (a) taking a photo of all 12 shirts or (b) taking screen shots of your 12 order-confirmation emails from Teespring and putting the 12 shots into a folder. Then email the photo or the folder to TshirtClubProof@gmail.com (please note that this is a new address — do not send your proof to the regular Uni Watch email address), and be sure to include your mailing address so I know where to mail the patches once they're ready to go.
• • • • •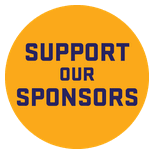 Holiday advertiser shout-outs: As you may have noticed, three longtime Uni Watch allies have new ads running on the site for the holiday shopping push. All are worthy of your consideration:
• Jeff Suntala, working under the name There Used to Be a Ballpark, produces beautiful posters of past and current baseball stadiums.
• For years now I've been featuring Rob Ullman's pin-up-style illustrations of women wearing sports jerseys. If you'd like to hire him to do an illo of your partner — or of yourself! — he's accepting commissions.
• Oxford Pennant produces beautiful wool felt pennants — so much nicer than the stiff, synthetic ones typically sold at stadiums. Made in the USA, too.
I'm proud to have all of these advertisers associated with the site. Please consider them for your holiday shopping needs.
•  •  •  •  •
Sorry, no Ticker today, cuz I'm on vacation (I'm dedicated, but there are limits). We'll definitely have a Ticker tomorrow; not sure about the rest of the week. Hectic time, with Thanksgiving and all. Thanks for understanding.