Click to enlarge
Stripe-o-rama yesterday in Pittsburgh, as the Steelers wore their bumblebee throwbacks against the Bengals (additional photos here and here). I know lots of you don't like the bumblebee design, but I love it — hope they wear it again soon!
In other developments from around the league:
• Another team wearing throwbacks yesterday: the Rams. Always a fun look, but the neck roll, which Nike added for some reason, makes zero sense. Get rid of it!
• The good news is that Pinktober is over; the bad news is that yesterday was the start of G.I. Joevember, so there was lots of camouflage, including captaincy patches, gloves, goalposts, pylons, coaches' apparel and headsets. There'll be a lot more of this as the rest of the month unfolds.
• Vikings wideout Charles Johnson had a bit of a pants striping malfunction. (Incidentally, I said it last week and I'll say it again: I like the Vikes in white over purple [although I'd like them a lot more if they wore contrast socks instead of going with the leotard look]).
• The Browns wore their orange alts for the first time. Fix the jersey stripes and get rid of the big, honking pant-leg wordmarks and you actually have a very nice uniform.
• The Texans went mono-navy. Not a good look.
• Interesting similarities between the Bucs' pants and the Falcons' pants.
• There was another game in London this week — the Chiefs "hosted" the Lions — which means there was another round of outlined end zone logos.
• I was really struck by this photo. Why? Ravens cornerback Jimmy Smith was wearing white shoelaces with black cleats. Is it just me, or is that now a fairly uncommon footwear format? Used to be routine, now not so much. I like it — let's see more of it.
• Only one team wore white at home yesterday — the obvious one.
• Speaking of the Cowboys, wide receiver Terrance Williams was still in the Halloween spirit with one of those vampire mouthguards.
(My thanks to all contributors, including Joey Breeland, Preston Hornsby, Dustin Kalis, and of course Phil.)
• • • • •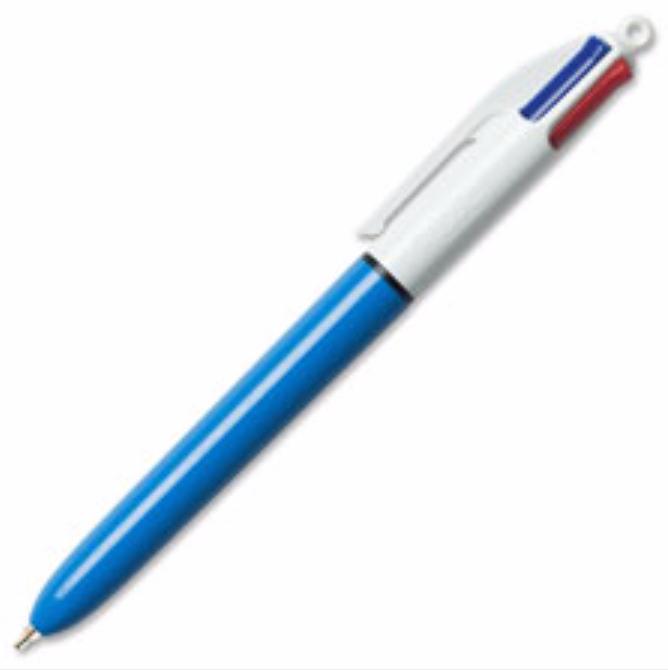 And they say he can't manage the 'pen: Mets skipper Terry Collins has been brandishing one of those 1970s four-color Bic pens at least since May of 2014 (that's when the photo shown above is from), but he seemed to be fidgeting with it with extra gusto as last night's World Series game unfolded. At Uni Watch HQ, where four of us were watching the game — or six if you include Uni Watch mascots Tucker and Caitlin — the pen became an object of increasing fascination as the game went on. What does he use each color for? Does he actually use the rarely employed green option? Would his fidgeting reach the point where he'd start to unscrew the pen and take it apart, just like we did in grade school? (At one point he did!)
And we weren't the only ones. On Twitter, people were suddenly noticing Collins's pen, maybe because he was getting more camera time than usual during last night's game:
Tweets about terry collins color pen
As for the game, big congrats to the Royals, who were clearly the better team on many different levels. As I promised
last week
, I will now stop referring to a certain cut of beef as a New York strip steak and begin calling it as Kansas City strip. I urge all my fellow carnivores to do likewise — KC has earned the naming rights to this one fair and square.
And as for my Mets, it was a fun ride. I'm sure people will point to all sorts of reasons why they didn't win the Series (the entire lineup except Granderson went cold at the plate, shoddy fielding, fickle bullpen, couldn't stop the Royals' running game, couldn't find the putaway pitch, etc.), but the real problem was right there for everyone to see: In five World Series games, they wore four different jerseys. That's no way to win a championship.
•  •  •  •  •
New Hawks unis reaching their potential: When the Hawks unveiled their new uniforms a while back, they threatened that they might mix and match the various elements. Yesterday they made good on that threat, and let's just say it wasn't pretty (additional photos here and here). Then they made the mistake of asking what people thought, and that wasn't pretty either. But hey: Color on color!
• • • • •
Friendly reminder:
Uni Watch party this Saturday, Nov. 7, 2pm, at
Sheep Station
in Brooklyn. Hope to see lots of you there.
IMPORTANT site issue: Some readers are reporting that they're getting an error message saying, "Your IP Address Has Been Blacklisted" when they try to visit the site. Just to be clear: Nobody has been blacklisted, and the problem goes away if you refresh the page. We've been trying to address the problem but haven't been able to replicate it, so we're operating blind. If anyone has this problem, please take a scree shot and send it in before refreshing the page — that will be a big help. Thanks.
• • • • •
A good little story: Halloween was on Saturday. Exactly 28 years earlier, on Oct. 31, 1987, I attended the annual Halloween Parade in Greenwich Village for the first time. The parade was first staged in 1974, so by '87 it was an established New York ritual, but it was still a relatively small affair compared to the huge spectacle it would later become. It was my first year in NYC — I had moved to town about five months earlier — and attending the parade felt like a very New York thing to do, like I was becoming a real New Yorker.
Anyway: On that night in 1987, someone in the parade was handing out tiny little zip-lock baggies, each containing a quarter and a slip of paper that said, "In case of emergency, call this number." And then it gave the phone number for a hotline for runaway kids. (Cell phones didn't exist yet and pay phones were still common, so the quarter was to make the phone call.) My friends and I each got one of these baggies.
For whatever reason, the quarter in my baggie had a little hole drilled in it, right through George Washington's head. I put it on my key ring (see above), thinking it would truly become my "emergency quarter." Nearly three decades later, that quarter has been around the world with me, and it's still on my key ring. I like that.
Because of the little divot that's been taken out of it, it no longer weighs as much as a regular quarter, so I'm not sure it would even work in a pay phone or other coin-operated gadgets. I could find out by trying to use it in my 1960s Coke machine (yes, I have a 1960s Coke machine in my apartment), but I'd rather not know. Sometimes the question is more interesting than the answer.
Footnote: I'm not the only one who viewed the Halloween Parade as an essential New York rite in the late 1980s. A little over a year after I received that quarter, Lou Reed released his New York album, which included the wonderful song "Halloween Parade." Lou recorded the album over several months in the spring and summer of 1988, and so the '87 parade — the one where I received the quarter — had likely been his most recent "source material," so to speak. I like to think that maybe he was right next to me in the crowd that night and I just didn't realize it.
• • • • •
The Ticker
By Paul

Baseball News: Here's an old 1960s (or maybe early-'70s?) video clip about what was then the Braves' new scoreboard (nice find by Will Scheibler). "¦ The Royals' "We just won!" caps featured an oversized MLB logo on the underbill. "¦ Speaking of postgame caps, Mets 3B David Wright apparently swapped his orange-brimmed alt cap for a standard Mets cap when coming out to thank the fans after the game. And he wasn't the only one>

NFL News: The Cardinals have an unusual run of consecutively uni-numbered wide receivers. "¦ Here's another article on the Vikings' longtime seamstress (from Casey Common). … Here's a slideshow of this season's NFL throwbacks.

College Football News: Cool stuff for sale when a former college ref has a yard sale (from James Gilbert). "¦ Sam Houston State and Texas A&M-Commerce (formerly East Texas State) went mono vs. mono on Saturday (from Chris Mycoskie). "¦ Western Kentucky is outfitted by Russell Athletic, so what do they do for footwear? This. "¦ North Dakota went mono-green for the first time in team history on Saturday (from Dan Ullsperger).

Hockey News: The Wichita Thunder wore this Halloween jersey on Saturday night (from Jeff Tasca). "¦ What do you do if you're a 1930s Alaskan hockey team sponsored by a seafood market that specializes in king crabs? You pose for your team photo with king crabs! Further info here (awesome find by Will Scheibler).

NBA News: A bunch of Chris LaHaye's friends dressed up as the Dream Team for Halloween. "¦ Whoa, check out this shot of the Rochester Royals from their inaugural 1950 season — tons of mismatched lettering and numbering fonts, plus a No. 03 and a No. 09! (Nice find, Phil.) "¦ Color on color last night in OKC, as the Thunder wore their new orange alts, complete with drop-down NOBs, against the Nuggets.

Soccer News: Paul Pogba reportedly wrote "+5" on his Juventus No. 10 jersey on the advice of a motivation coach (from @TRiCKETTengland).

Grab Bag: I have a 1:30pm appointment with my orthopedist today. If all goes well, he'll remove the cast from my broken left arm and I'll be back in business (although I wont have full strength or mobility in my elbow for another few weeks). Looking forward to being fully left-handed again. "¦ In a related item, I tried to play with my Sunday-afternoon bocce team yesterday. I was able to toss the ball without too much problem, but the cast forced my arm and hand into a position that gave all my balls a wicked hook that I couldn't control, so I bowed out and let another player take my spot. "¦ "I have a blog about soccer squad numbers, but occasionally I'll feature other sports," says Denis Hurley. "For Saturday's Rugby World Cup final, I wrote an article looking at the numbering system used in rugby."