Click to enlarge
With a certain local baseball team breezing through the postseason, my local ice cream place, Ample Hills, has come up with a new Mets-themed flavor called "Party Like It's 1986." It's kettle corn-flavored ice cream with chocolate-covered peanut brittle (the popcorn and peanuts are apparently meant to evoke Cracker Jack) and blue and orange M&M's. My friend Carrie brought over a pint last night — sooooo good!
In an amusing development, Ample Hills is promoting the flavor with a sign that's riddled with uni-related errors. It shows Daniel Murphy wearing a pinstriped jersey with grey pants, swinging bare-handed (he always wears gloves), and batting right-handed:
But I'm happy to overlook a few mistakes when (a) the ice cream tastes so good and (b) my team is headed to the Fall Classic for the first time in 15 years. Royals or Jays? Either way, I'm stoked — can't wait for next Tuesday night!
•  •  •  •  •
Don't look now, but it's NBA time: The NBA season tips off next Tuesday, which means it's time for my annual NBA season preview, running down all of the season's new looks (including those shown above). Check it out here.
•  •  •  •  •
Uni Watch Party Announcement: Been a while since we've had a Uni Watch gathering here in Brooklyn, so let's put one on the calendar: We will convene on Saturday, Nov. 7, 2pm, at our usual spot — Sheep Station in Park Slope. Phil will be there, my broken arm will have been liberated from its cast, and maybe — just maybe — we'll be celebrating a Mets championship. In any case, hope to see lots of you there.
• • • • •
PermaRec update: Who are the people shown in this Polaroid? How did the photo become separated from its family? Find out more over on Permanent Record.
• • • • •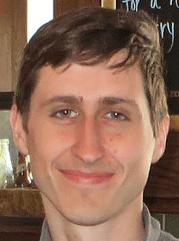 Mike's Question of the Week
By Mike Chamernik
The other day, we ran an item on authentic fitted MLB caps for infants in the Ticker. Other than maybe baby-sized Jordan shoes and some of the junk in the White Sox shop, I can't think of a more pointless sports item.
Can you? What is the worst or stupidest piece of sports athleticwear, memorabilia, or merchandise you've ever seen (or purchased, or received as a gift)? Bonus points if it's expensive.
• • • • •
The Ticker
By Mike Chamernik

Baseball News: The Mets posted National League Champs merch on their website yesterday afternoon, well before their Game 4 shellacking of the Cubs. An MLB source said the glitch was MLB Advanced Media's fault, not the Mets' fault. … The Cubs brought in Henry Rowengartner for last night's game. Thomas Ian Nicholas played the Cubs' kid pitcher in the 1993 film Rookie of the Year. … I saw a Cubs "W" flag cake at my local grocery store the other day. Nothing too special about it, other than it being the definition of easy money. It's just a sheet cake with white frosting and a blue W. … Jimmy Kimmel wears an old Mets cap with a grey underbill. It's probably not an old photo either, because he only recently had a beard (from Chris Flinn). … New logo for Cutch's Crew, which is Andrew McCutchen's charity group (from Yancy Yeater). … OYO Sports, a figurine toy company, made stop-motion recaps of the ALCS and NLCS.

NFL News: Pinktober is a publicity stunt by the NFL, says the author of this piece (from Phil). … Washington practiced without stripes on their helmets (from Mack Swaringen). … Brinke found a few good photos of old-style facemasks on Pinterest.

College Football News: Georgia and Florida will go color vs. color for this year's game in Jacksonville (from Phil). … Cal coach Sonny Dykes was asked a few questions about the Bears' uniforms (from @MikeLitSF). … A new concussion-prevention concept is slippery helmet decals that reduce friction during head impacts (from Phil). … Speaking of concussions, Florida has become the first school to install impact sensors in their Riddell SpeedFlex helmets. "¦ BYU has brought back royal blue and its Sailor Cougar logo (from Phil).

Hockey News: The Meigray Group sports memorabilia site has quite an extensive collection of jerseys. The video tells how the company collects and verifies the jerseys it acquires (from Scott Lederer). … The Panthers' Jaromir Jagr hung a mullet wig in his locker before a game in Pittsburgh on Tuesday night. As you know, Jagr rocked a mullet when he won titles with the Penguins in the early 1990s.

Soccer News: "According to Orlando City's founder & owner Phil Rawlins, their NWSL franchise couldn't use a lion or 'lion derivative' logo due to the Adidas-Nike turf war," says Saurel Jean. Here's some more info on how the Orlando Pride designed its logo. … Italy's 2016 blue kit has been released (from Conrad Burry).

NBA News: According to a blog post, and confirmed by Grantland's Zach Lowe (towards the bottom of this piece) the Clippers' new logo was created by the Miami Heat's design staff. … The Cavaliers unveiled three new alternates last night, which we already knew about thanks to all of the earlier leaks Prior to the unveiling, team owner Dan Gilbert tried to get cute by tweeting these designs, which sent part of the uni-verse into a panic. Just a prank, obviously. … Jerry West, the inspiration for the NBA logo, said that he would like it if a new logo was based on Michael Jordan.

College Hoops News: New home and road unis for Nevada. I dig that shade of teal (from Brian Catlett). … Missouri will put the state's full name on the fronts of its jerseys, rather than "Mizzou". … New uniforms for TCU (from Ivor van Esch).

Grab Bag: Yesterday was October 21, 2015, which is the date that Marty McFly traveled into the "future" in Back to the Future Part II. In honor of the film, USA Today tweaked its print and online logos. Vikings players dressed up as McFly. Also, the Broncos' Facebook account spotted a team-branded alarm clock in one of the films (Denver item from Kary Klismet). … Drake wore a puffy red coat in his new music video, and now everyone wants a $1,000 jacket. Hell, I'm even considering it. It looks warm. … The 2020 Tokyo Olympics is searching for a new logo. The previous one was scrapped in August due to plagiarism concerns. … Daily fantasy sports commercials will not run during March Madness. I guess that's assuming it still exists in its current form by then. … Manhattan's 21 Club put its signature lawn jockey statues back on display after having them refurbished. … The University of Texas agreed to a 15-year deal with Nike (from Kary Klismet). … A matchup in the first round of a Tennessee state high school volleyball tournament was black-vs.-black (from Trés Lawless). … Graham Clayton found some unusual junior Australian rules football jerseys. … The Massachusetts Bay Transportation Authority is selling murals from the Government Center Station. The subway stop is closed and undergoing a renovation (from Dave Garabedian). … A new app allows users to communicate via sports and corporate logos. … Lacoste won a trademark case over its crocodile logo.