Paul here, making a rare August appearance, because today's the day that many of you have been waiting for: the day when the annual Uni Watch college football season preview, breaking down all the FBS uniform changes for the coming season, is posted on ESPN. Check it out here.
This year's edition is bigger and better than ever. Yes, that's what I say every year, but it's true! And this time around I've done my best to format most of the uni changes as embedded tweets, so you won't have to do as much clicking as in the past.
As for my favorite new uni of the year, that honor goes to USF, whose green rainbow design (shown above) is right up my chromatic alley. Mmmmm, green and gold — tasty.
Looking ahead: I'll be back in the blogging saddle as of next Tuesday, and my NFL season preview will run the Tuesday after that (Sept. 8). For now, though, I'm still on blogcation for a few more days, so here's Phil with the rest of today's content.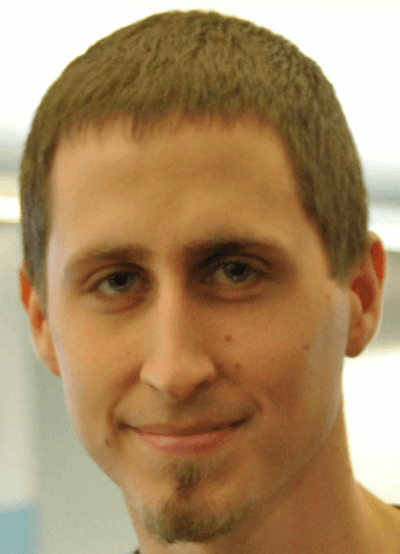 Mike's Question of the Week
By Mike Chamernik
Oscar Gamble.
Reading his name, what did you think of? If you say anything like "I thought of his 162 OPS-plus in 1977 for the White Sox," I think you're a liar. No, you thought of his magnificent afro.
Which athlete's hairstyle would you consider your favorite, least favorite, or most interesting? I basically don't even have a question; just discuss the most entertaining athlete hair and facial hair in the comments below.
I've always held Drew Gooden's ducktail in high regard for being one of the most ridiculous looks in my lifetime. I've also found it interesting how insane James Harden's beard has gotten.

Uni Watch News Ticker
Compiled by Mike Chamernik
Baseball News: Some Cubs coaches wore gladiator gear before Tuesday's game against the Giants (from Phil). … Jose Bautista traded two signed baseballs to a fan for a Lionel Messi jersey (from Kevin Wilson). … The Nats put their Twitter handle on the mound last night for #NatsSocialFanEvent (from Brady Phelps). … A GIF shows the logos in MLB every year since 1876. I wish I could pause it so I could examine it more thoroughly (from Jeff Fishman). … Marc Rivlin came across a Mets logo that shows real buildings. … The Mariners are giving away caps for Native American Heritage Night on September 13. … The Brooklyn Cyclones have some slick throwbacks for Sidd Finch Night. … The West Michigan Whitecaps will wear Australian flag jerseys for Australia Night (from Phil). … Mets infielder Wilmer Flores puts Venezuela flag decals on his bat knobs (from Phil). … MLB had an issue with Royals manager Ned Yost's Apple Watch, so Yost now wears a custom Niall One.3 luxury watch (from Jeremy Sickel). … A broken bat helped Dodgers OF Kike Hernandez get a double last night. … Saxon Brack went to the Hot Springs Convention Center in Arkansas and took a ton of photos of a baseball history display there. "Hot Springs use to be a big hotbed for spring training baseball," he says. "Especially in the 10s and 20s. Most of the greats from that era came here to train, Babe Ruth, Cy Young, Honus Wagner, etc. Hot Springs was known as Vegas East. Lots of gambling and gangsters. Mainly Al Capone and his brothers. This was the place gangsters could relax and go to for a short vacation. Unfortunately, after the 1930s, most teams left for Florida and Arizona."

NFL News: The Seahawks will have rubberized nose bumper lettering this season. … Are the Jets wearing New York Titans throwbacks this year? Lids is selling on-field Titans caps (from Ryan Lindemann). … The Dolphins painted their logo onto the field at Sun Life Stadium. Miami's first two preseason games were on the road (from James Gilbert). … A Browns anniversary patch is apparently on eBay. Might the team wear it in some capacity? … Levi's is selling a collection of NFL team-themed clothing (from Andrew Rader). … An NFL Shop ad shows Pats WR Julian Edelman in New England gear and Packers WR Jordy Nelson wearing Green Bay stuff, but some non-NFL player wearing a Colin Kaepernick jersey. Odd (from Eric Wright).

College Football News: Reader Logan Jakubajtys created helmet color illustrations for the AP Top 25 teams. Cool stuff! … New alternates for UConn. … These Arizona State replica jerseys have "Sun Devils" printed down the sides of it (from Joel Horn). … New pants for San Jose State. Last year they had "Spartans" down the left leg (from C. Soriano). … Iowa dropped a small hint as to what the alternates for its game against Minnesota will look like (from Brad Eenhuis). … Charleston Southern painted a patterned stripe on its sideline (from @WillChitty4). … New uniforms for Grambling State (from Phil). … In case we haven't seen them, new throwback uniforms for Utah (from Mike Rich). … Dartmouth is practicing with high-tech tackling dummies (from Tommy Turner). … Here's a look at North Carolina's College Kickoff decals (from James Gilbert). … New uniforms for Valdosta State. … Washington State will wear memorial patches and decals for school president Elson Floyd, who died of cancer earlier this summer. The school also added tributes onto the light post banners around campus. "Elson Floyd, or 'E-Flo' as he was known by most students on campus was a great guy – nearly every student, myself included, had nothing but great interactions with him," says Ryan Dingle.

Basketball News: Here's a glimpse of the Clippers' new unis in action. … A community college in New Hampshire has a new basketball program. … Heat owner Micky Arison posted a crude mock-up of Miami Vice alternates on Instagram, saying that if he got enough positive feedback he'd propose the unis to Adidas and the league for approval. Well, I like it! Neon and pastel colors fit perfectly for a city like Miami. … Here's a look at the new home and road DRose 6 Adidas shoes. .. I'm such a nerd for old basketball photos and old advertisements, so I really love this Instagram account that posts classic SLAM Magazine ads.

Grab Bag: New green third jerseys for the AHL's Utica Comets (from Phil). … The ECHL's Greenville Road Warriors will become the Swamp Rabbits this year (from Phil). … During a recent AFL match between Geelong and St Kilda, a young spectator wore a full umpire's uniform (from Graham Clayton). … "As of 2016, NHRA Pro Stocks will lose their iconic hood scoops, Vincent Nobile posted a photo of how they will look," says David Firestone. "This is what they currently look like." … Burger King pitched McDonald's the idea of the McWhopper for a one-day collaboration where the proceeds would raise awareness of the International Day of Peace. Included in that link is this line: "In the proposed pop-up shop, employees from both companies would wear special uniforms."
Phil here — thanks to Paul for the lede (I'm VERY pumped for the NCAA Football preview — as I said yesterday, probably my second favorite column Paul does for ESPN, after the MLB uni preview), and Mike for both his QOTW and the ticker.
On an unrelated note — the New York Daily News probably reached a new low in its already rag-status with today's cover. Whoever approved that cover should be shit-canned and I hope its advertisers pull out or boycott. At least the comments to that tweet have somewhat restored my faith in humanity. It's hard to make the New York Post look classy, but somehow, the Daily New succeeded. Anyway, enough of my mini-rant.
But hey — the White Sox will be wearing their glorious 1976 throwbacks tonight, so at least the uni world is right. I'll catch you guys tomorrow.
Follow me on Twitter @PhilHecken.
Peace.
"My son graduated from Desoto this past June and he was a football manager last season. I like the black on black with the gold hats and when they wear the green on green with the black hats."
— jedi54