By Phil Hecken
Every so often, as a lede, I will run a set of uniform concepts from a single designer that are either so good, so innovative, or so special that they deserve to be set apart from the normal "Concepts" section.
Today's featured designer took up my call a few weeks ago for a "Li'l Help," — and the piece you're about to see today is quite timely: the first Republican Debate is this evening (and here are the ten candidates who made the cut), and the designer, Carlos Foglia approached me with the idea of creating "better" presidential logos than those currently used by the 127 many declared candidates. When we discussed this piece, Carlos suggested making the candidate logos based off baseball teams. Intrigued, I asked him to go for it.
Before we get into the logos, I interviewed Carlos to get to know him a bit better:
Uni Watch: Where do you live and what do you do for a living?
Carlos Foglia:I live in Silverlake (a tiny quaint village in LA), but grew up and studied in Boston. I'm a Creative Producer for White Eagle Productions, a wonderful production company that has written for many hit TV shows and designed for everything under the radar.
UW: Any clients we'd know?
CF: Our past clients include NBC Universal, SyFy, The Blacklist, Brimmer Street Theatre, Michael Dunbar Limited and the DarkSauce-GasRat-Gordon Project.
UW: How long have you been doing this?
CF: I myself have been writing and designing for 15 years. Currently I'm developing my latest pilot with my partner while juggling dozens of design projects. Wouldn't have it any other way.
UW: Do you do your designs in Photoshop or similar program?
CF: I design in all mediums and usually incorporate Illustrator and Photoshop in most of my designs.
UW: Who are your influences?
CF: If I had to name creative inspirations, they would be, Moffat, Gatiss, Vignelli, Eames, Johnston, Radom, Kandinsky, Crouch and my incredible circle of artists that I call family/friends.
UW: I take it you're a sports fan. Any favorite teams/players?
CF: Sports wise my family had season tickets to the Patriots for about 20 years, half of which were the some of the bad years — like cold steel benches original Foxboro bad. I've seen, in person, the Yankees ruin many Falls, but 2004 more than made up for any of that old rubbish. Larry Bird, Drew Bledsoe and David Ortiz have all made eye contact with me, so I'll be devout till the end.
UW: What or who do you do your designs for?
CF: I design for everything from corporate identity, branding, to theatre companies, movie studios, photographers, Major TV shows and everything in between. I enjoy being the mechanism for designing and creating art that serves a purpose and helps someone else accomplish a goal.
UW: Cool! Obviously you read Uni Watch — how did you find us?
CW: I visit 3 sites religiously every day and they are Uni Watch, Macrumors and ESPN, and have been doing so for years. I discovered Uni-Watch when on ESPN one day and haven't look back. I've also had the pleasure of having Todd Radom offer some priceless advice that I've used for years. I run away from snark so I only check the news when I'm feeling to happy and need a bring me down. I purposely left any purple out of the Rockies logo in deference to the other man upstairs in charge.
UW: HAH! A Rockies logo without purple? That's…well, I guess we'll see. How can readers see more of your work?
CW: You can contact me on Twitter and Instagram @LACarlos or you can contact me, long form wise with any inquiries and see all of my recent work at carlosfoglia.com.
UW: Fantastic. OK — if you could describe the project, and then we'll check out the Prexy logos!
. . . . .
The Project:
I recently became a U.S Citizen. I know right, thank you. For years I couldn't vote, but managed to help out with as many campaigns as I could. (You're welcome Kerry), But now, with my first presidential election on the horizon I am coming to the sad realization…how boring can we get? No that's not a quip on the candidates fiery, exciting nature. I understand that politicians are for the most part bound to 3 specific colors and an occasional "crazy" one like light blue (Bernie, you're so progressive). But Presidential campaign logos and collateral have become so predictably unoriginal that when someone does do something different, everyone freaks out. So I wondered what if we weren't bound to red white and blue and 8×6 placards? What if we could use the colors that represented the candidates roots, Ted Cruz, the way sports teams do? That idea popped into my head, and an email to Phil later and here we are.
*note
I have no allegiance to any candidate on this list. I tried to take the Candidate, analyze where they were from, at any point in their lives, and try to cross reference that with any motifs or links that I could make with their campaign slogans and logos into their respective MLB logos. I do not own any of the source material, but you can bet your ass I own the subsequent designs, so please credit where appropriate.
. . . . .
[Phil here — I'm going to run Carlos' logos inline, but I've but the current logo in their name link — with the exception of as-yet-undeclared Joe Biden]
Toronto Blue Jays/Ted Cruz

Canada's 770th most important export to the US. (Drake comes in at 771st) That's only if you include SCTV's entire cast as 1 entry. (In case you're curious Thomas Ahern, Nathan Fillion, James and Ryan Gosling, Emily Bett Rickards, Sydney Newman, Maple Syrup, Bacon, Hockey, and Beer are your top 10)
__________
New York Mets/Hillary Clinton

Always a Junior Senator; just like the Mets. With roots in Chicago, Arkansas, Massachusetts, New York and D.C this campaign has been around. Just like Keith Hernandez' Mustache.
__________
Tampa Bay Rays/Jeb Bush

Deeeeep in the heart of Tampa!
___________
Washington Nationals/Joe Biden

He's just a regular Joe, like you and I! Biden his time till he can make a grand entrance.
__________
New York Yankees/Donald Trump

No one but Donald Trump would desecrate the most famous sports logo in the world for his own advantage, SHUT UP I'LL SUE YOU, and call the mobs of enraged Yankees fans narcissists. And this is coming from a Red Sox fan.
__________
Texas Rangers/Rick Perry

The Rangers just lost to the Yankees 21-5, but it could be worse, Donald Trump has a 21% – 2% lead over Rick Perry.
__________
Detroit Tigers/Ben Carson

More like the TEA-troit Tigers, amirite?!
__________
Boston Red Sox/Bernie Sanders

One of the oldest entries in to the race, full of so much potential and coiffeurs stacked with millions pouring in. But with literally 0% chance of winning anything. Anything. Side note: I've only found the time to do this project at all because I'm a Red Sox fan. We could donate Rick Porcello's salary to Bernie's campaign and it would be more useful. We could also have Bernie pitch instead of 4/5ths of our staff and it would be more effective.
__________
Pittsburgh Pirates/Rick Santorum

All about that Pirate Treasure.
__________
Miami Marlins/Marco Rubio

I can't tell you how many times I've started typing Ricky Rubio before correcting myself. The Marlins have a better shot at winning a World Series, and I wish that was a joke. As soon as his campaign ends, in about 3 weeks, I propose we rename the legendary pool game Marco! Rubio!
___________
Baltimore Orioles/Martin O'Malley

Adorable, Unassuming, occasionally bombastic and featured on The Wire from time to time.
__________
Milwaukee Brewers/Scott Walker

Everything here is in fact as adorable and threatening as a baby elephant.
__________
Oakland Athletics/Alex Anderson

Who? Exactly. Using a saber metric algorithm you will absolutely not understand I found a gem of a candidate. An actual Republican from California whose initials are A A.
__________
Trenton Thunder/Chris Christie

Like the Election New Jersey doesn't have a Major League Player/Team to bring to the table. But they do have a Yankee Double A affiliate, which sums up Chris Christie quite nicely. Side Note: I resisted naming them the Thunder Thighs. Barely.
__________
Philadelphia Phillies/Rand Paul

Rand loves carrying the torch in his campaign logo, and since the Phillies are officially a dumpster fire, this works just fine.
Rockies/Carly Fiorina

No, Carly is not from Colorado, but like Hewlett Packard, The Rockies also haven't been relevant since 2007.
. . . . .
Thanks, Carlos! Great stuff (and clearly some of those are tongue-in-cheek, or at least I hope so!). And hey, if things don't work out so well for Ms. Fiorina, you could possibly use that logo yourself.
OK, readers — what do you think? Not sure how many of you are into politics (or prexy campaigns), but 2016 should be one of the more interesting ones. Perhaps I'll do an analysis of the logos of the candidates (or perhaps not). But either way, big thanks to 'Los for undertaking this project and for sharing with us. Let him know what you think in the comments down below. And don't forget, the debate (for the 10 who got in) is tonight at 9:00 (EDT) on Fox.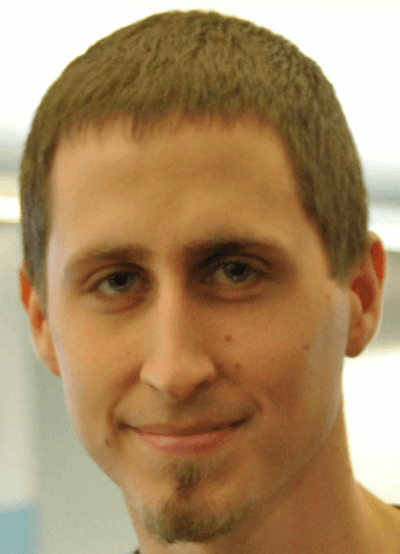 Mike's Question of the Week
By Mike Chamernik
I play softball every week in a co-ed media league in Chicago. We all play to win, but it's mainly a fun league where people don't take things super-seriously. For instance, while most people wear spikes and baseball gear, some folks play in tennis shoes, yoga pants or jeans.
One guy on my team goes the opposite way – he's the only player in the league to wear batting gloves. He wears them every at-bat, too. It reminds me of my girlfriend, who brings her bowling ball, shoes and wrist gear to the alley every time we bowl, even if we're doing a dinner-date thing.
Are there any accessories or gear that you cannot play a sport without? Why? Is it for comfort, good luck, or does it help you play better?
I was in seventh grade in 2002-03, during the height of the basketball headband era. I wore a headband every game, and the few times I forgot to wear it I felt naked. I mainly wore it to look cool, not because I actually needed to keep sweat out of my face.
Uni Watch News Ticker
Compiled By Mike Chamernik

Baseball News: Paul was quoted in this piece on why the Mets don't have a memorial patch for late owner Nelson Doubleday, Jr. … A Cubs blog broke down the team's record by both uniforms worn and TV stations where games were broadcast (from Matt Shepardson). … The minor league State College Spikes are honoring soon-to-be-inducted NFL Hall of Famer Jerome Bettis (from Phil). … The White Sox have been remembering the 2005 World Series team all season long, and that includes having the bat boy wear No. 05 (from Matt Larsen). … A few Giants players' pants and jerseys were different shade of gray the other night (from Don Diaz). … Is that a sticker decal on Addison Russell's bat? (From Jamie Uthe). … "At Tuesday night's Rochester Red Wings-Gwinnett Braves game, lefty reliever Aaron Thompson of the Red Wings came in to face left-handed Braves batter Jordan Lennerton," says Steve Vibert. "Thompson wore his pants high cuffed, but his blue socks didn't reach the hem of his pants. Above the blue socks were his white sanitaries, creating a distracting mix of blue-white-gray, something I have never seen before. The home plate umpire called time and made him pull his high cuffs down, but they didn't reach far enough. Then he made him pull his blue socks up, but they didn't stretch to the hem. So he let him pitch like this." … "Pretty sure new Cards pitcher Steve Chisek is wearing his stirrups wrong!" notes John Terry. … Don't forget, kids, tonight is the night the Norfolk Tides are going Spongebob Squarepants (from Terrance Vanderhall). … The Arizona Diamondbacks are retiring the Big Unit's #51 this Saturday, and not only will they wear a special cap during the game, all players will wear #51 jerseys during pre-game warmups.

NFL News: Browns linebacker Karlos Dansby sells a well-regarded brand of body wash. … The Eagles will wear a helmet decal in honor of Chuck Bednarik, the Hall of Fame linebacker and center who died in March (from Phil). … Deadspin got its hands on an NFL uniform policy document (from Anthony Bales). … Lions QBs have been wearing green jerseys made of recycled plastic bottles (from Phil). … Here's a good color photo of the 1959 NFL Pro Bowl, with Johnny Unitas (from Ronnie Poore).

College Football News: New white uniforms for Cincinnati. Here's another look (from Phil). … New helmets for Vanderbilt (from @1979amish). … New helmets for Auburn (from Phil). … Looks like Ohio State will have a black jersey this year (from Phil). … North Carolina fans enjoy the new argyle stripe on the football helmets, according to this poll (from James Gilbert). … New home uniforms for James Madison (from Aaron Reed). … "I have attached four photos of nose bumpers that appeared on Ohio State helmets in the mid 80's under Earle Bruce," says Jim Gumm. "Curious as to what 'SAS' and 'MVP' were? They looked like Riddell helmets but I'm not 100 percent sure. All of these photos were from Athlon Magazines from 1983-1986." Does anyone know more? … New helmets for Tennessee Tech (via Uniform Junkie). … New uniform combos coming soon for The Citadel.

Hockey News: Here's the logo for the Stadium Series game between the Blackhawks and Wild at TCF Bank Stadium in Minneapolis in February (from Phil). … The Devils are holding a fan design contest for goalie Cory Schneider's new mask. Winner gets four tickets, a signed stick and a meet-and-greet with Schneider (from Phil). … A hockey site named the best players to ever wear each number, from double-zero to 99 (from Chris Flinn).

Soccer News: New crest for USA Soccer, according to Footy Headlines. … A German judge ordered two 1860 Munich fans that attacked a Bayern Munich fan to buy a Bayern jersey in lieu of prison time (from Phil). … New kit for Marquette (from @chrisjsodergren). … Here's a ranking of every Premier League home kit (from Harrison Hamm). … Adidas will make Sounders- and Timbers-themed KB8 basketball shoes (from Markus Kamp).

Pro Basketball News: Hartford-born Russia pro basketball player Aaron Jackson has a Whalers tattoo. More info on the Euroleague in this Grantland piece (from Jay Jay Dean). … Spalding sells a neat waste basket that looks like a rim with a basketball net (from Nolan Reagan).

College Hoops News: New uniforms for VCU (from Phil). … New court design for Butler (from Charles Weiss). … Here's a clearer shot of Kentucky's new logo.

Grab Bag: Here's a look at what female golfers wear for the Solheim Cup (from Phil). … An artist embroiders plants onto sportswear logos (from Phil). … IndyCar driver Takuma Sato had a helmet for his 100th race this past weekend (from Chris Cruz). … It will cost an Arkansas high School $265,000 to change its logo and phase out Rebel imagery (from Phil). … A Nebraska high school has a new athletic apparel deal with Under Armour (from Phil).
And that's it for today. Thanks to Carlos for the presidential-cum-MLB-logos, Mike for the ticker and QOTW, and all who submitted for the ticker by e-mail and Twitter. Catch you guys tomorrow.
Follow me on Twitter @PhilHecken.
Peace.
.. … ..
"If you tune into a game today and can't tell who's playing within the first 20 seconds"¦ you probably shouldn't be watching sports to begin with."
–The Jeff