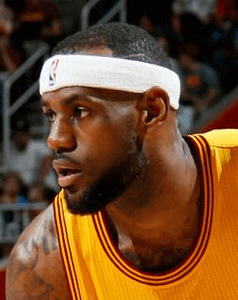 By Mike Chamernik
The Cavs beat the Bulls last night to tie their playoff series at one game apiece. But the big news from a Uni Watch perspective was that LeBron James wore a headband for the first time in nearly two months. As you may recall, James said he stopped wearing the headband back in March to fit in with his teammates. He now says he went back to it to change his mojo.
Reporters picked up on this. Buried within the notes section of this game report is the following: "Not everyone was thrilled with James' fashion choice. 'I don't care about no headband,' [Bulls guard Jimmy] Butler said. 'He's a great player, headband or not.'" That means a reporter asked Butler — a guy who just lost big to a rival in a playoff game — "What do you think about LeBron wearing a headband again?"
I have some issues with that. If you follow NBA beat writers on Twitter or listen to basketball scribes on podcasts, you hear a lot about the declining access they get to players. As a media member myself, and as a basketball fan who wants NBA news, I find that troublesome. But when they do get access, they ask opposing players about LeBron's headband? It seems incredibly dumb and lazy to try to create some sort of narrative around that. And besides, what did they think Butler would say? I doubt he even noticed, much less cared. The reporters in this case tried to make a story from nothing and wasted valuable access with the players. We all love uniforms and stuff like that here, but this whole thing bugs me.
———
Paul here. Mike raises some interesting points. I have two primary thoughts to add:
• LeBron James is, for better or worse, one of those larger-than-life figures who distort everything they touch. On the one hand, the continuing attention paid to his headband (or lack thereof) seems silly; on the other hand, fans seem to have a bottomless appetite for information about him, so the media machine continues to feed that beast.
• It's one thing to write about the headband, but I agree with Mike that asking an opponent about the headband seems like a bit much. In the past I've always been in favor of other media outlets providing uni-centric coverage, because I thought it helped expand awareness of the uni-verse, helped further legitimize what I'm trying to do with Uni Watch, etc., but maybe asking an opposing player about LeBron's headband could have the opposite effect, making us all look silly.
Thoughts?
• • • • •
Cell phone case contest run-off: Matt Beahan's stirrup-based design was the runaway winner in yesterday's voting for the Uni Watch cell phone case design contest. But there was also significant write-in support for two of the non-finalists: Alex Giobbi's luggage-sticker concept (several people said it would look even better without the red type across the case, and I agree) and Aaron Peak's mesh fabric treatment.
So I've decided to have a run-off vote today between those three designs. Here they are side-by-side (click to enlarge):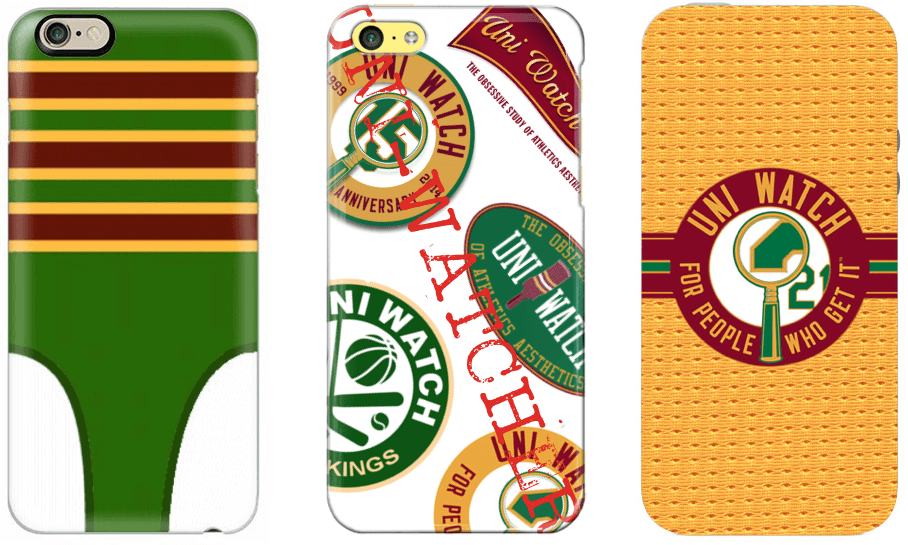 And now I'll ask you to cast your ballot in the run-off voting that will determine the final winner. No write-in votes this time — choose from among the three options shown above:
Thanks to everyone for their enthusiasm and feedback on this project — good stuff.
• • • • •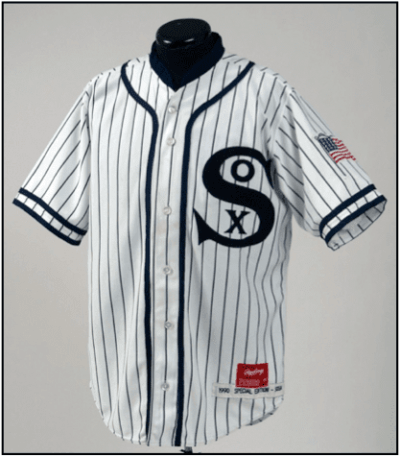 Throwing back to the first throwbacks: A big milestone is coming up on July 11, which will mark the 25th anniversary of the date when the White Sox wore 1917 throwbacks. That is widely recognized as the North American sports world's first turn-back-the-clock game.
My question is this: When did the other leagues follow the Chisox's lead? Do we know when the first throwback games took place in the NFL, NHL, and NBA? What about college football and basketball?
If you know the answers to these questions, do tell. Thanks.
• • • • •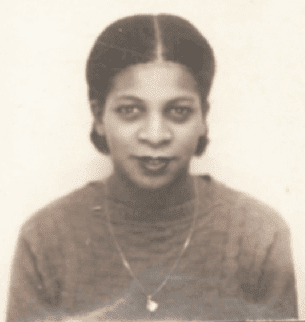 PermaRec update: The Manhattan Trade School student shown at right was classified as "Porto Rican" [sic] and described as "lazy and impudent" but also praised for being a "good writer." Get the full scoop over on Permanent Record.
• • • • •
Uni Watch News Ticker
By Mike Chamernik

Baseball News: Here's Phil's latest Sporting News piece, which is a ranking of American League uniforms. "¦ The Pirates have a nice team history display on the wall outside of their clubhouse (from Jerry Wolper). … The Royals will wear Negro League throwbacks on May 17. … The White Sox put Blackhawks and Bulls jerseys on the statues around Sox Park (from Ryan Lindemann). … Also, White Sox 1B Jose Abreu wore a Blackhawks jersey to play Shoot the Puck. The jersey was customized, too. … "Russell High School (Kansas) experimented with its new baseball uniforms for 2015," says David Steinle. "This is what you get when you mix the Astros' tequila sunrise with the Blue Jays' split lettering and numbering font." … Texas's Kempner High School wears Hawaiian shirt-patterned jerseys (from Tyler Evans). … A Texas HS playoff baseball matchup has teams using the Royals and Philadelphia Eagles' logos (from Dwight Ternes). … The Double-A Richmond Flying Squirrels will wear Jumanji uniforms in June (from Matt Anderson). … Though he still uses Mizuno gear, Ichiro now uses brown bats with the Marlins instead of the jet black bats he used previously. Also, Ichiro used to wear Asics spikes, but now he wears a brand that neither Thomas F. Erichsen nor I can identify. … Recent Mariners call-up Chris Taylor has some great hosiery (from Andrew Rader). … Thanks to a fabric fold, mild comedy ensued when these A's teammates stood next to each other. That's Marcus Semien and Billy Burns. … Here's an interesting piece on baseball players who wear No. 69. That reminds me, I was talking with a coworker who played football in high school (at T.F. South in Illinois), and only two uni numbers were made unavailable: No. 20, retired for current NFL RB Pierre Thomas, and No. 69. It was taken out of circulation because the coach didn't enjoy sophomoric humor. "¦ The Mets wore their standard blue caps with the orange "NY" logo last night, but reliever Alex Torres's padding halo had the outlined logo that goes with their alternate home cap. "¦ Cubs P Jon Lester's undershirt had a black body and colored sleeves last night. Turns out he did the same thing with the Red Sox and A's (fromGregg Elkin and Moses Massena). "¦ Mets P Jacob deGrom showed what he would look like without his usual long hair.


NFL and College Football News: Here's what it would look like if NFL teams switched colors with various opponents (from Brinke). … New uniforms for Elon University. … Not sure if we've had this here before, but new uniforms for Duke (from Brian Walsh).

Hockey News: The Rockford Ice Hogs took a uniform-based shot at their AHL playoff opponent, the Grand Rapids Griffins (from Dave Soline). … Here's an illustrated history of the adventures of the Stanley Cup.

Soccer News: A few teams had their new unis leaked recently, including Fulham, Chesterfield FC, Pachuca CF and the Wolverhampton Wanderers (from Kary Klismet). … Also from Kary, AS Roma has a new uniform and stadium sponsor, and PSV Eindhoven, a club switching to Umbro kits next season, will wear "farewell" kits in honor Nike, the club's supplier for the last 20 years.

NBA News: ESPN and TNT are using the Wizards' former logo. To be fair, the Wizards only changed their logo a few weeks ago, and while most teams roll out new designs after a season ends, the Wiz made their changes effective immediately for the playoffs. … Pope Francis met with the Globetrotters, and he was given a personalized No. 90 Globetrotters jersey. "I didn't get the significance of the number," says David Teigland. "It seems, according to the press release, that it's because of their 90th anniversary tour. Seems a little cynical to use the pope for promotional purposes, no?" … Not sure what reminded me of this, but one of my favorite possessions as a kid was a Dutch Boy paint promotional sheet, like this one, that listed and showed the colors for all the NBA teams.

Grab Bag: New logos for Green Bay Youth Rugby. … Someone is pretty skilled at drawing the ESPN logo by hand. … Andrew Hoenig was looking through a book of rejected cartoons from The New Yorker and found one that we might enjoy. … Can you name the seven Big Four sports teams that have purple as a team color? (Thanks, Patrick O'Neil.)