In all the years that I've been running uniform design contests over on ESPN, nobody has ever submitted his or her design as a video — until now. When we recently announced the contest to create an expansion NHL franchise for Las Vegas, Jim Brewster sent in his design as a YouTube video (shown above). It's a fun idea — check it out and see for yourself — although it certainly helps that Jim's design concept was one of the best that I received. A lesser design might look extra-lesser in the video format.
You can see all of the other submissions I received here, and my ESPN column with my picks for the best entries is now available — look here.
• • • • •
Politics makes for strange bedfellows uniforms: Sen. Rand Paul announced his candidacy for the Republican presidential nomination yesterday, which is of interest because he has an unusual "uniform": He often wears a jacket and tie with jeans (and also cowboy boots, although that part of is of less interest to me).
I used to favor this style myself, back when I worked a real job at an office. Jeans were prohibited by the company dress code, but I loved jeans and didn't want to have to stop wearing them, so I got away with it by wearing really nice ties and dress shirts (often with French cuffs) and really nice shoes. And the jeans I wore were clean, not faded, etc. I thought I looked fine — better than fine, even. But when I see other people pairing a jacket/tie with jeans these days, I cringe a little — it usually doesn't look good. In retrospect, it probably didn't look good on me either. (But I was in my late 20s, so whatever. Could've been a lot worse, right?)
It'll be interesting to see if Paul maintains this look now that he's officially running for president. How will voters respond to it? (One influential group that apparently does not care for the jeans: big GOP power brokers.)
As an aside: Paul has no more chance of becoming president than his father had, of course, but I have to admit that it's mildly intriguing to imagine four or eight years of people referring to "President Paul." Has a nice ring to it.
•  •  •  •  •
Uni Watch Hit Parade: The new album by Australian indie-rocker Courtney Barnett, Sometimes I Sit and Think, and Sometimes I Just Sit, is even better than the two EPs that were compiled on her previous album. I thought she might have peaked with that one song about the asthma attack (which is the kind of not-quite-novelty tune that you can build a career around), but it turns out she was just getting started. The new album is easily the best thing I've heard so far this year. Here are some of its best tunes:
• • • • •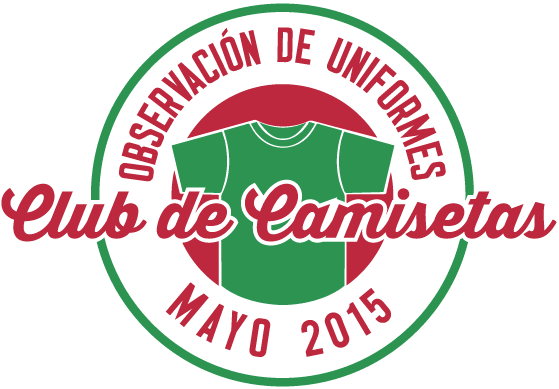 T-Shirt Club reminder: The Uni Watch T-Shirt Club's latest limited-edition design, jointly inspired by Cinco de Mayo and the Brewers' "Cerveceros" jerseys, is now available. Full details here, or go directly to the ordering page.
• • • • •

Baseball News: When the Cardinals first came up with their birds/bat insignia in 1922, reviews were mixed at best. "¦ An Opening Day item that I missed: The Rays retired No. 66 for Don Zimmer. "¦ Superhero Night jerseys on tap this June for the Lehigh Valley IronPigs (from Jayson Loose). "¦ G.I. Joe uniforms this weekend for Boston College (from Dan Rubin). "¦ Good article about the Astrodome turning 50 (from Dave Wilson). "¦ New uniforms for the Syracuse Chiefs (thanks, Phil). "¦ The Tigers are the latest MLB team to host an LGBT Pride Night (thanks, Phil). "¦ Whoa, look at the nicely fitted uniform, complete with high cuffs and stirrups, that Tigers P David Price wore in high school — a far cry from how he usually looks nowadays. The high-cuffery in the old photo is nice, but what really gets me is the trim-fit tailoring — so much better than the baggy look (from Jonathan Daniel). "¦ Cubs and Cards were rained out yesterday, which allowed the world to learn that the Wrigley Field tarp is now plastered with a big, douchey Reynolds Wrap admade of fucking aluminum foil (thanks, Phil). "¦ The Columbus Clippers are now selling a Columbus Jets throwback jersey, although it's not clear to me whether they'll actually be wearing it. "¦ Speaking of the Clippers, are they going with mesh jerseys? Sure looks like it. "¦ Here's something odd: Marlins slugger Giancarlo Stanton routinely goes pajama-pantsed during games, but Cork Gaines has noticed that Stanton always goes high-cuffed during pregam warm-ups. Bizarre! Do any other players exhibit a similarly split personality? "¦ The Empire State Building marked Opening Day by being lit in the colors of all 30 MLB teams (from Jeff Fishman). "¦ Orioles OF Adam Jones is still wearing the striped socks, just like last year. Love the look but I don't like it when some high-cuffed players wear striped hose and others go stripe-free. "¦ Speaking of stripe inconsistencies, look what was going on last night with the A's. That's pitcher Jesse Hahn on the left, second baseman Eric Sogard on the right. Yes, I realize one wore stirrups and the other wore socks, but can't we at least get matching stripe patterns? (Screen shot by Richard Paloma). "¦ Interesting move by Rangers, who are doing a promo that involves a Rangers cap in Baylor colors, and with the Baylor logo on the side. "¦ Very nice cream throwbacks last night for Arkansas.

NFL News: Hmmm, I can't remember the NFL's official soft drink, can you? That's from a display of helmets in Chicago, promoting the upcoming draft. Douchebags (from Scott Lederer). "¦ Incidentally, the Browns helmet in that display has a grey facemask. And the Jags helmet is way better than the real thing.

Hockey News: If you combine the Red Wings with Pearl Jam, you get this mash-up jersey. "¦ Check out this early-1970s shot of a Toronto Toros (WHA) player wearing what appears to have been one of hockey's first visors (from Tris Wykes).

Basketball News: Here's something I didn't know: The Nets still have offices and a gym in New Jersey. … Black court design in the works for Oakland (from Mike Cole). "¦ Under Armour gave the Notre Dame women's team a bunch of superhero socks prior to last night's national championship game against UConn. Guess they didn't help.

Soccer News: Here's a cool gallery of Liverpool uniforms through the years (thanks, Phil). "¦ Here's the latest Man U leak. "¦ Reading will play in a fan-designed uniform this Saturday (from Andrew Cairns). "¦ The Costa Rican men's and women's national teams will now be outfitted by New Balance. "¦ "German Bundesliga team VfB Stuttgart will be wearing special jerseys this coming Saturday," reports Bernd Wilms. "Instead of advertising, the team will be promoting VfBfairplay, a new brand for the club's charity initiatives."

Grab Bag: After a Pennsylvania high school lacrosse coach recently passed away, a bunch of his former players showed up at his funeral mass wearing their old lacrosse jerseys. "¦ Interesting piece about coffee baristas who have unusual uniforms: bikinis. "¦ New logo for Play4TheCure, which is the National Foundation for Cancer Research's sports fundraising program. "¦ New uniforms for Aegean Airlines. "¦ New lacrosse gear for Texas (from Stephen Murphy). "¦ Colgate's uniforms will now be provided by some company you've never heard of (thanks, Phil). "¦ Nike is looking to grow its business by focusing on women, kids, and runners. "¦ Tiger Woods has been wearing his 2011 model shoes lately. "I find it interesting because it marks the third top Nike athlete to ditch the current signature shoe in the past two years (Lebron last season and Durant this season)," notes Brendan Hickey. "¦ New trophy design for the beach volleyball world championships (from Jeremy Brahm). "¦ Here are the jerseys for the new American Ultimate Disc League, which begins play this weekend (from Marc Viquez). "¦ "According to the Moredcai 'Three Finger' Brown biography I'm reading (Three Finger: The Mordecai Brown Story), the Reds wore the White Sox"s uniforms against the Cubs on April 29, 1913," says Stephen Hayes).
•  •  •  •  •

What Paul did last night: I've been a big fan of the illustrator and cartoonist Drew Friedman since the late 1980s, when he was a regular contributor to Spy (more info on him is available here). Last night he gave a presentation of 40 of his favorite old paperback book cover designs at the weekly meeting of the New York Comics and Picture-Story Symposium. I took some (mostly shitty) photos of the (mostly awesome) covers he presented (if you can't see the slideshow below, click here):
As you can see, several of the books were by or about old Jewish comedians, and Friedman himself kinda had an old Jewish comedy shtick going on as he discussed the cover designs, riffing in the manner of the old greats. It was like he was his own one-man Borscht Belt. Great stuff.
I bumped into several friends there, including my pal Coco, who was wearing an absolutely amazing bowling-themed necklace and matching charm bracelet (click to enlarge):
How cool is that?!