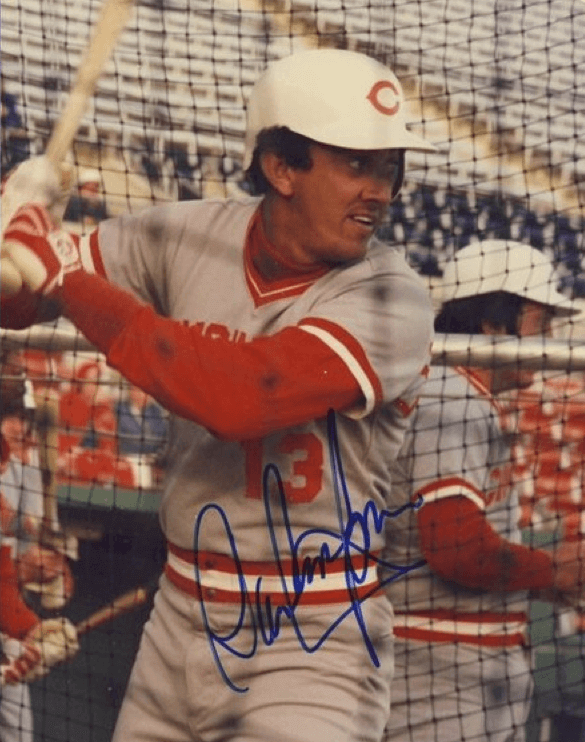 Reader Leo Strawn Jr. recently sent me the photo you see above, which shows Reds greats Davey Concepcion and Johnny Bench wearing white helmets! It was striking to see, but I also had a feeling I'd seen it before — if not this specific photo, then others showing the Reds in white headgear — so I ran the photo by uniform designer/historian Todd Radom, who confirmed that it was a spring training thing in the early 1980s. Todd also came up with this photo of Nick Esasky: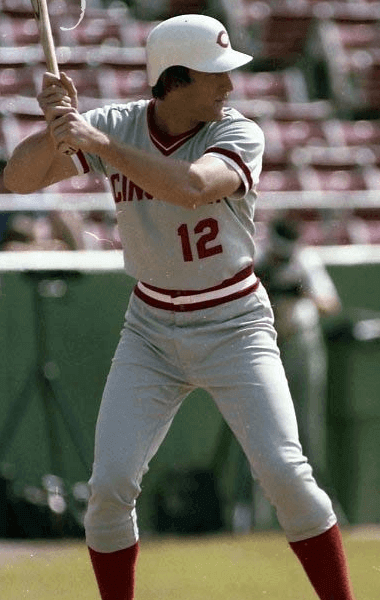 And there are these two shots, which apparently ran on some site called Uni Watch back in 2007: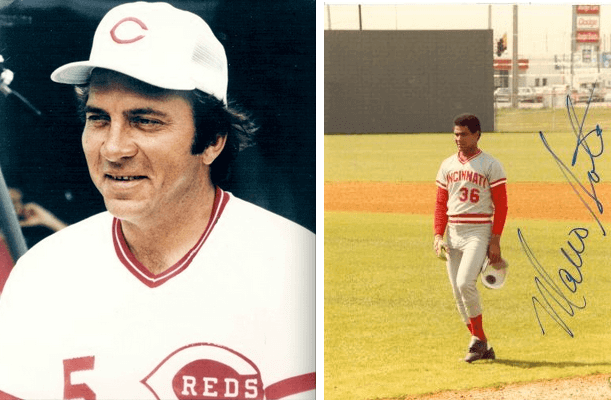 Those two, which were in the Ticker section of this entry, were submitted by a reader named Bob Jonas, who said the white lids were worn in the spring of 1983.
It's worth noting that the Reds have a long history of spring training headwear experimentation. For example:
1954: The Reds announced in spring training that all their players would have to wear plastic inserts under their caps (click to enlarge):
1956: The Reds tried drilling holes in their helmets for better ventilation (click to enlarge):
1958: The Reds introduced white-mesh "air-conditioned" caps (click to enlarge):
Alright, now getting back to the white helmets: The Reds did of course wear white helmets in the 1960s, but with red brims. But Leo Strawn Jr. — the reader who triggered this whole entry by sending me the Concepcion/Bench photo — also found this 1960 shot of Billy Martin, who was then with the Reds, wearing what appears to be a solid-white (or solid-grey?) helmet:
White MLB batting helmets, with or without colored brims have been exceedingly rare. In fact, I can't come up with a single non-Reds example — can you? Other teams have worn white or cream caps, including the Diamondbacks, the Mets, the White Sox, the Senators, and the A's coaches and managers (and, on at least one occasion, A's players). But to my knowledge, none of those teams, or any other I can think of, wore white batting helmets. (Of course, lots of additional teams wore white caps back in the day, but there were no batting helmets back then so it's kinda moot.)
Ah, but there is a case of a player who wore a white helmet — just not a batting helmet. That would be John Olerud, who always wore a helmet while playing the field, including this white-crowned model for a handful of games with the 1997 Mets: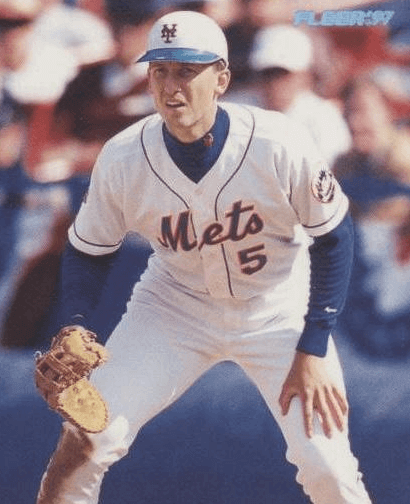 •  •  •  •  •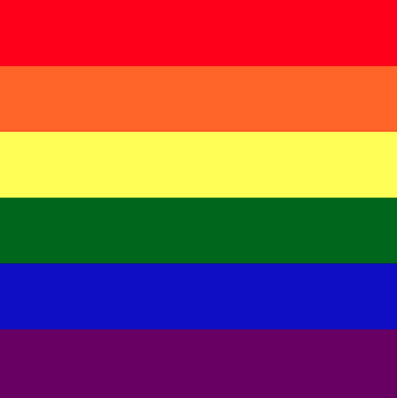 ESPN reminder: In case you missed it yesterday, my latest ESPN column is about teams that have worn LGBT pride uniforms. Check it out here. (And as a follow-up to that piece, reader Michael Haug reports that two Aussie football teams, Sydney and Fremantle, will play a gay pride match this Sunday. No special uniforms, but "the 50m arc, goalpost pads, and goal umpire flags will be decorated in rainbow colors.")
Phil update: Our own Phil Hecken's latest uni-centric article for the Sporting News is about the worst-ever uniform for each National League team. Plus his earlier piece on the worst articles for the worst American League teams now has an accompanying video clip.
• • • • •
Uni Watch News Ticker
By Garrett McGrath

Baseball News: Great stuff from Uni Watch friend Todd Radom: Babe Ruth preferred buttons on his uniforms, as opposed to zippers. … From yesterday's comments: Bud Light in Quebec is offering Expos gear — more than 10 years after the team ceased to exist. … Longtime Uni Watch favorite Josh Outman, now with the Braves, is wearing seriously high-cut stirrups these days (from Mike Nessen). … Here's rarity: Indians 1B Doc Johnston warming up prior to a game in June 1913 wearing an unusual "Boosters Day" armband (from Graham Clayton). … Here's a video on the Rangers equipment manager (thanks, Phil). … Here we have 10 Mariners uniforms ranked from best to worst. … The Hanshin Tigers had every player wear No. 10, retired for the late Japanese Hall of Famer Fumio Fujimura, as part of the team's 80th anniversary festivities (from Yusuke Toyoda). "¦ Also from Yusuke: The Orix Buffaloes will wear 1995 throwbacks on April 18 and 19 to commemorate the 20th anniversary of the Great Hanshin earthquake. "¦ Actor Will Ferrell suited up for 10 different teams yesterday. Phil will have a detailed report tomorrow.

NFL News: Nick Foles, newly acquired by the Rams, will wear No. 5 (thanks, Phil). "¦ Look at this old Bills/Chargers photo form the AFL days. The Bills players are wearing their normal uniforms, but Chargers DL Earl Faison (No. 86) is wearing what appears to be an AFL All-Star Game jersey. Anyone know more? (Good find by Jay Braiman.)

College Football News: College football recruiting letters were much different in 1919, as this Texas A&M note shows (thanks, Mike). "¦ Tulane is going BFBS next season.

Hockey News: At Islanders practice yesterday, new team member and goalie Michal Neuvirth debuted his new team color pads. New mask is to come (from John Muir). … The Sabres are scrapping their horrendous third jerseys (thanks, Phil). "¦ Several AHL teams are moving and swapping names.

Soccer News: Supposed leak of Manchester City FC's home kit for the 2015-16 season (from Conrad Burry). "¦ Seoul E-Land FC, a new team in the K-League, will play in leopard-print uniforms (from Yusuke Toyoda). … Schalke's Max Meyer wore Cristiano Ronaldo's underwear against Ronaldo's Real Madrid.

Pro and College Basketball News: Wes Matthews underwent surgery to repair his torn Achilles yesterday, and last night he Instagrammed a pic of himself resting after the surgery in his Blazers jersey (thanks, Mike). … A pair of Michael Jordan's sneakers from his rookie year will be auctioned off next month. Looks like they haven't aged well (thanks, Mike). "¦ Oregon is adding "DF" patches to their jerseys in honor of former University President Dave Frohnmayer (again from Phil).

Grab Bag: A gallery of posters from the spring pro cycling races in Europe (from Sean Clancy). … Wondering why sneakers keep getting more expensive? Read this (thanks, Brinke). … In a related item, a guy spent 15 years in prison for robbing a sneaker store, then got out and robbed it again (from Kyle Hanks). "¦ Nike unveiled a look inside the technology at the heart of their Air Max system. … What would the American flag look like if Congress hadn't capped the stripes at thirteen, and we'd kept adding a new stripe for each new state? (From Scott Rogers.)