Click to enlarge
GFGS may be silly, but sometimes it doesn't look so bad. Take those new Baylor football unis from yesterday's Ticker, for example — ridiculous but not unattractive.
But there's no way — or at least no way I'm aware of — to make gray and orange look good together. I didn't like it when the Suns came out with this uniform in 2003, and I didn't like it when they unveiled their new sleeved alternate yesterday — no sir.
And really, why would a team called the Suns wear gray? The official answer is that the grey represents the ashes from which a phoenix rises, but come on. Anyway, the uniform will make its on-court debut tonight, and you can learn more about it in this ESPN newser that I wrote yesterday afternoon. (Also: The Suns have also added a new interactive uni-centric page to their website — good stuff.)
Meanwhile: The Uni Watch Power Rankings return today, with top-to-bottom rankings for MLB — enjoy.
•  •  •  •  •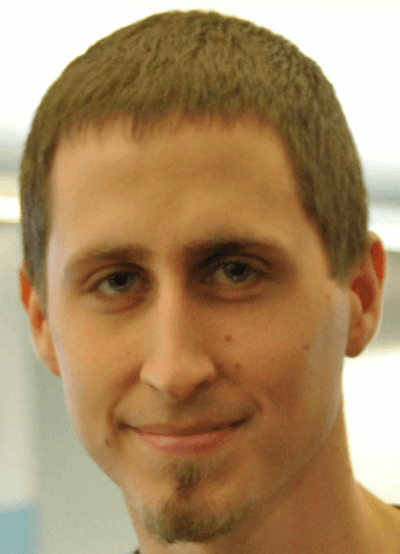 Mike's Question of the Week
By Mike Chamernik
We've talked a bit about buying or receiving game-used memorabilia, but have you ever snagged an item yourself? I'm talking about, have you ever caught a foul ball? Any player ever give you a shoe, stick, or headband before, during, or after a game? Ever take something from a soon-to-be-demolished stadium? Anything along those lines.
If nothing like this has ever happened to you, what is your dream scenario? I always wished that I could've caught a Gilbert Arenas jersey.
When I was nine, I went with my aunt to County Stadium in Milwaukee to see the Mets vs. Brewers. We got there early for batting practice, and we were the only people in a section of the bleachers. Not only did I catch a BP home run ball (on a bounce, because my God are those balls hit hard), but Mets outfielder Darryl Hamilton tossed me a ball as well. Also, in 2007, I caught a Ken Griffey Jr. BP homer at Miller Park.
• • • • •
Patch reminder: Uni Watch 15th-anniversary patches are in stock and available for ordering. Full details here.
• • • • •
Uni Watch News Ticker
By Mike Chamernik

Baseball News: The Pirates have logo and ballpark history graphics painted on the walls near their home clubhouse at spring training (from Bill Monti). … Here's a weekly feature where you can rate college baseball's most unique uni sets. … The Visalia Rawhide have a new secondary logo (from Phil). … This softball team has a lime green and camo uni set (from Phil). … "I saw the Astros rocking this Star Trek-like font, I thought that looked pretty cool," says Christopher LaHaye. "Works for them, I wish that was their uni font. Then I saw it on the BoSox… ugh not so much." … New black jerseys for Lipscomb (from Phil). … Louisville has tequila sunrise uniforms (from Phil). … Here's a good side-by-side comparison of the new (on the left) and old Mariners jersey lettering (from Andrew Kaplan). … The Reds have added an accent mark for Kristopher Negrón's NOB. Also, here's a look at the Reds' All-Star Game patches on their jerseys. … Reggie Jackson has his own brand of sunflower seeds. … In 1975, a bunch of famous photographers posed for their own baseball cards (from Aram Gyan). "¦ When Boston College plays an exhibition game against the Red Sox next week, BC will be wearing jerseys that honor Pete Frates, the former BC captain who's now battling Lou Gehrig's Disease (thanks, Phil).

NFL News: People are speculating that the Packers might have a new alternate uniform in 2015. Of course, Uni Watch readers already knew that. … Remember the NFL team logo necktie worn by disgraced Toronto mayor Rob Ford when he confessed to smoking crack? That "game-used" tie, so to speak, is now available on eBay. "¦ Adidas said they'd give $100,000 to whoever ran the fastest 40-yard dash at the NFL Combine. Wide receiver JJ Nelson ran the fastest 40 at 4.28-seconds, but even though he wore Adidas shoes he didn't get the prize because the stipulation was that the winner had to have already signed an endorsement with deal Adidas (from Brinke). … Here's a good feature story on how Madden ratings are determined. … Steve Smith wore No. 89 in Carolina to help erase the memory of the Panther to wear the number before him: Rae Carruth (thanks, Ethan Hagen). … Scroll down to the comments on this post to read some of the designer's thoughts on the Browns' new Dawg Pound logo (from Jon Dies).

College Football News: New uniforms for Southern Mississippi football next year. "¦ SMU coach Chad Morris tweeted a photo of a new flag-desecration helmet with a chrome facemask yesterday, although it's not clear whether it'll actually be worn in a game (from Jordan Rogers).

Hockey News: Thanks to a Boston-area researcher working in Kenya, Bruins goalie Tuukka Rask got a species of wasp named after him (from Ted Arnold). … The Barclays Center, which will become the home of the Islanders next season has trademarked two "Brooklyn Hockey" logos that look very Nets-like, although Chris Creamer says the Isles won't be using them (from John Muir). … The Coyotes' equipment manager is fairly busy with the trade deadline approaching (from Phil).

Soccer News: Dunkin Donuts put its own spin on Liverpool's crest and the results were of bad taste (from Patrick Walsh). … Sponsors pay close to $1 billion to put their names on the shirts of the world's top soccer clubs. "It's amazing how much money the top clubs get to splash ads on the front of soccer jerseys," says Phil. "And the rich get richer. People bitch about (or used to) the goddamn Yankees, but this is just…"

NBA News: The Celtics have retired 21 uniform numbers, so perhaps the team should end that practice. Though not mentioned in that article, the Yankees have the same issues. Ah, the cost of winning (thanks, Phil Lawson). … The Timberwolves broadcast has a KG cam, but the graphic has his number in the team's old font. … The Rockets wore their sleeved Chinese New Year alts and the Clippers wore white on the road last night. … Tayshaun Prince, who played for the Pistons until 2013, was reacquired last week. Jeffrey Sak noticed the the Pistons have spaced out their jersey numbers over Prince's absence.

College Hoops News: Kentucky wore white on the road again last night. … Marquette's Steve Taylor, Jr. has a White Sox tattoo. He grew up in Chicago. … Duke and Virginia Tech went color vs. color last night, as did UNC-Pembroke and Frances Marion (from Phil). … It seems that UCLA had a black jersey in the 1950s or 1960s, if this eBay post is to be believed (from a reader named KJ) "¦ Pink zubaz-style striping this Saturday for the UC Irvine women's team.

Grab Bag: Nike and the University of Florida extended their agreement (from Phil). … It's not just injured Mets players who receive commemorative coins. So do bartenders, as Pete Tognetti, a cocktail bartender in Denver, explains: "The only difference is that we cherish our coins and that we don't receive ours due to injury, but rather from the United States Bartenders' Guild or some proxy. I'm somewhat unclear on how they are to be used, some people have told me that they are for trading with other bartenders, other people have told me they are to be used as a bargaining chip to get free drinks. I'd not part with mine for a drink but it would be fun to trade with other bartenders."