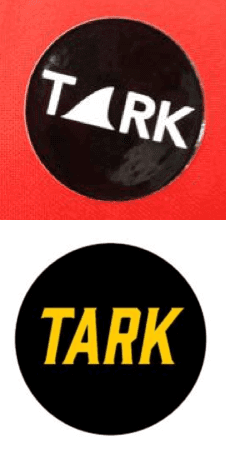 The news of former college basketball coach Jerry Tarkanian's death had barely hit the wires yesterday when the schools where he coached released the memorial patches that they'll be wearing in his honor. The one with the shark fin will be worn by UNLV, where Tarkanian coached from 1973 through 1992, and the other one will be worn by Long Beach State, where he coached from 1968 through 1973.
Tarkanian also coached at Fresno State (1995-2002). To my knowledge, they have not yet announced a patch design, although I'm sure that will be coming soon.
In addition, Tarkanian coached in the NBA, but just briefly — a 20-game stint with the Spurs. They don't even seem to have acknowledged his death on their Twitter feed, so I think it's safe to assume that no uniform memorial will be coming from them.
By timely coincidence, my latest ESPN column is about memorial patches, but from more of an MLB perspective. It takes a look at the Oscar Taveres situation and the larger state of MLB memorial patches in general — check it out here.
•  •  •  • •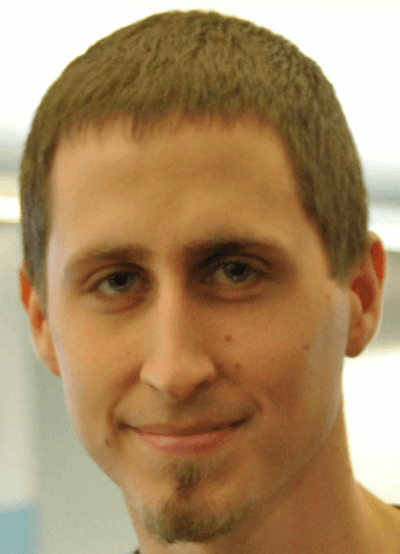 Mike's Question of the Week
By Mike Chamernik
One of my earliest sports memorabilia memories is from when I was six years old. Bulls forward Toni Kukoc came to a car dealership in my hometown for an autograph session, and my family and I waited in a mammoth line for him to sign my Bulls cap. I still have the hat displayed in my room.
I'm not a huge autograph guy, but I have a few others. I got Sammy Sosa's and old Brewers base coach Dave Nelson's in person, and I got Nolan Ryan's as a gift when I was little.
Do you have any sports autographs? If so, who has signed for you? How did you acquire them? What lengths have you had to go to in getting them? What would be the ultimate autograph for you? And if you're not an autograph guy, consider my same question with photos and selfies instead.
• • • • •
Uni Watch News Ticker
By Mike Chamernik

Baseball News: Despite becoming a Twins affiliate in November, the Chattanooga Lookouts will still wear their Dodgers-style uniforms (from Jeremy Money). … New uniforms for Wichita State and Louisiana. … New unis for Mississippi State (from Phil). … Iowa has new throwbacks (from Phil). … Seems that Clemson is now wearing Nike jerseys. … New home uniform for Toledo (from Phil). … Babe Ruth played minor league ball in Baltimore, so the Bowie Baysox will give out bobbleheads of Ruth in a 1914 Orioles minor league jersey (from Phil). … The Angels are giving away ugly Mike Trout caps in May (from Phil). … The Gary RailCats will wear Back to the Future jerseys in June (from Phil). … A flat-seamed ball may increase offense in college baseball. … The Clearwater Threshers have a new logo to commemorate 30 years of minor league ball in the city (from Jonathan Daniel). … Tommy Lasorda posed with his garden gnome (from Phil). … In the trailer for Straight Outta Compton, the Dr. Dre character wears a Dodgers jersey. Dan Wohl was curious about the late 1980s authenticity of it because there is no "LA" patch or Majestic logo on the left sleeve. "I'm 95% certain it is actually a contemporary replica jersey, which has the Majestic logo on the right sleeve," he says. "Kind of lame." … George Washington University is letting fans vote on a new uniform through social media. To vote, either "Like" the uniform's photo on their Facebook page or retweet or favorite the uni's pic on their Twitter. … New turquoise alternate jerseys for New Mexico.

NFL News: NFL Combine gear is now on sale (from Eric Wright). … The cell phone game Temple Run has NFL quarterbacks as playable characters (from Jim Grimes). … Robert Griffin III's team-signed ankle cast is selling for more than $1,000 (from Tommy Turner). … Sports Illustrated used the old Dolphins logo in a recent issue (from Harrison Hamm).

College Football News: ARCA Racing Series driver Buster Graham will have a Louisiana Tech-themed car and helmet on Saturday (from Chris Hickey).

Hockey News: Here's the history of ads on boards and on the ice (from Phil). … The Ontario Reign's new jerseys are basically the current Los Angeles Kings' tops with the Kings' old logo (from Phil). … A Blackhawks fan carved the team's logo into his backyard ice rink. Not bad for freehand, or in this case, freefoot. … Some of the teams in the Great Lakes Hockey League have spiffy uniforms (from Robert Erickson). … A hockey writer wrote that the NHL should wear retro uniforms for an entire season.

Soccer News: Here's the story behind D.C. United's new Leidos jerseys. … Kaka and the Orlando Magic's Victor Oladipo swapped jerseys. Kinda (from Phil).

NBA News: LeBron James is producing an NBA fashion show that will air on All-Star Saturday. … Related, Dwight Howard wore a fantastic blazer two nights ago (from Phil). … The Bucks will retire Bob Dandridge's No. 10 in March. … Last night, the Bucks had a ticket package where they included a Greek-themed Bucks T-shirt in honor of Giannis Antetokounmpo. … Yet another Bucks item! The team is known for having a realistic wax figure security guard in the lobby of their practice facility. … New York subway riders can sit on Carmelo Anthony's lap thanks to a new and somewhat baffling ad campaign (from Phil). … Here's an article about the men who created the Black History Month jerseys (from Phil). … Dwyane Wade wore an elevation training mask before last night's game (from Phil).

College Hoops News: Maybe this is already known around here, but I just found it out: Chaminade's upset over Virginia in 1982 was an orange vs. blue game. … Boston College wore throwbacks last night. … West Virginia and Kansas State went color vs. color (from Phil). … Sportswear, especially for women, has come a long way since the late 19th century. That's the Mississippi University for Women Owls basketball team (from Dustin Semore). … Army's women's team wore their pink uniforms for the third-straight game (from Phil).

Grab Bag: The new ColorWerx website, a database of all the color combinations of pro sports teams throughough history, has launched (from Phil). … UC Riverside's sports teams are known as the Highlanders (because of the campus's high altitude), so the school's logo is a bear with a Scottish hat (from Phil). … The man who designed the teardrop-shaped soy sauce bottle has died (from Adam Herbst). … Phillip Hughes's death has prompted a redesign of cricket helmets. … Mexican skier Sarah Schleper has a mariachi-inspired ski suit. … "The Western Australian Football League allows clubs to place a smaller secondary player number on the front of jerseys," says Graham Clayton. "This rule is applied inconsistently, though. The majority of clubs, like Claremont, have their number on the right, while West Perth is the only club to have their number on the left." … Alex Allen has a daughter who was awarded a Wendy's-colored Heisman jersey patch.