Pinktober reached its inevitable apotheosis (or nadir) yesterday, as Oregon announced that it will be wearing pink helmets, socks, and gloves this weekend.
The Oregon announcement came one day after I received a very interesting note from a reader who's a teacher and equipment manager for a high school on the eastern seaboard. He's asked me not to reveal his name or his school, but he has some fascinating stories about Pinktober and has agreed to let me share them with you. Here we go.
My Pinktober Experiences
By Anonymous
I've been the equipment/uni guy at my school since 2004. The first request to wear pink came in 2011, after some of the senior players saw it on TV and showed up at practice with some pink accents: shoelaces, wristbands, chin straps. Knowing that I'm a stickler when it comes to our football uniform, the guys asked about wearing pink for our October games.
After checking with the head coach, we decided that we would choose one home game to wear pink accents. Wristbands were okay; wearing pink socks instead of our team socks was not. The senior leaders picked the game and we looked like shite! Some players chose to participate, others wanted no pink at all, some wore quite a bit, some kept it simple. As it turned out, we played in a monsoon and mudbath, and soon all the pink was covered anyway.
We kept the policy in 2012 but encountered more friction from team members, who wanted to wear pink for more than one game, cover themselves in pink, etc. I fought to keep the one-game protocol, and thankfully the coach agreed. The biggest challenge was that our opponents were now bathed in pink the entire month.
I decided that this season would be different. If the team was truly interested in supporting breast cancer awareness, then I had a solution. I purchased small pink ribbon decals for the back of our helmets (similar to the NFL decal, minus the NFL shield). Problem solved! Now there would be no need to wear any other pink accessories the entire month. I actually lobbied (unsuccessfully) to wear the decals from August through November to show our support the entire season and not just in October.
The players were excited about the decals but when they saw them they were not impressed. The message: Not flashy enough. I stood firm and stressed that we were about team, not individuals, and that we were supporting the cause with the decals. After taking quite a bit of parental shit/pressure, the head coach relented and once again we designated a specific week for our pink accessories. Here's how they looked (click to enlarge):
As you can see, we have a traditional navy uniform with white/blue striped team socks, and a traditional double-sided numeral helmet. Once again we looked like crap with dribs and drabs of pink (our opponents at least wore gaudy pink socks across the board), which brings me to the bigger issue: the hypocrisy of profiteering off the breast cancer cause.
Most of the pink accessories worn by players is covered in corporate logos: Nike, Under Armor, Reebok. The players wear the logos almost as a badge of honor — you would think some of them had contractal obligations. Meanwhile, most of our players who participated have no interest in the cause other than to see who can look the coolest for fans and teammates. It is tragically pathetic. We have talked about volunteering, participating in a breast cancer 5K, raising money, or honoring cancer survivors, but nothing gets a nibble compared to wanted to show off and wear something pink. The desire to be an individual while showing off your Nike has trumped the concept of team.
And it's not just the players. The parents care more about our refusal to let their sons wear as much pink as they want for the entire month than about our struggles to build team camaraderie and victories. I thought the pink ribbon decal supporting the cause would be enough. Not even close.
———
Fascinating stuff. It's not exactly a news flash to say that I'm not completely in tune with today's youth, but I'm nonetheless surprised that so many young athletes are embracing pink. For starters, I would have guessed that the whole "pink is effeminate" thing would be a dealbreaker (the fact that it isn't is a sign of social progress, I suppose). Aside from that, though, there's the larger issue of the pink gear looking like crap. Disappinting to hear that the kids don't view it that way.
Meanwhile, reader Kevin Dorsey has another take on all this, along with a suggestion:
It seems to me that this pink overload pisses a lot of people off because it excludes many other cancers, diseases, disabilities, etc. That, along with Brandon Marshall's absurd fine [due to the green shoes he wore for Mental Health Awareness Week], gave me an idea.

Here it is: Instead of October being just for breast cancer awareness for the NFL, they could designate October as Charity Month. Players, coaches, sideline staff, etc. could wear subtle accessories to represent charities they support. There would have to be some regulations as to which items could be customized, of course, but it could work. Marshall's green shoes didn't match his uniform, for example, but they weren't a huge eyesore either.

As you know, Marshall matched the fine he got from the NFL and donated it to a mental health charity. Very classy move. So a buddy of mine suggested that the NFL could take the money they would've fined the player and donate it to the charity he supports instead.
Personally, I'd rather stick with the basic uniforms and not bring other causes onto the field of play. But I can see the value in Eric's suggestion here — it would spotlight other worthy charities besides breast cancer groups, and it would put the players, instead of the league, in control of what they're supporting. Thoughts?
Finally, just to bring everything full-circle, the most interesting aspect of the Oregon Pinktober uniform costume is that the socks are styled to look like boots — the latest example of Nike's endless attempts to transform athletes into comic book superheroes. Pfeh.
+ + + + +

Baseball News: Reprinted from yesterday's comments: I knew Salty was a front-brimmer, but I didn't know why. Kevin Zdancewicz says this was discussed during the ESPN radio broadcast of Game 2 of the ALCS: "Apparently, he started doing it when he was having trouble throwing the ball back to the pitcher. Wearing the brim forward gave him 'tunnel vision' on the pitcher, which allowed him to focus." Fascinating! … Here's a Spalding baseball uniform ad from 1896! (From BJ Lanier.) … Here's a great 1927 panoramic shot of the Bustin' Babes and Larupin' Lous (big thanks to Bruce Menard). … Rick Edelman notes that the Chunichi Dragons look just like the Dodgers. … Curtis Peddle was watching Game 1 of the 1979 NLCS and noticed that Willie Stargell's chest lettering was thinner and most widely spaced than everyone else's. "I checked Bill Henderson's game-worn jersey guide and it says there were mesh and solid fabric styles on this alternate black jersey," says Curtis. "I'm thinking Stargell was wearing the solid fabric and the others were wearing the mesh." … The commercials that run during playoff games have given me ample opportunity to ponder the great questions in life, such as: What is it about pickup truck advertising that brings out the douchebag in everyone? First there are those Ford ads with Denis Leary doing that snotty voiceover that makes me want to heave a cinder block through my TV, and then there's the Chevy ad with the smug little jerk who tries to sound all superior as he says, "Chevy's second to nobody in its class. And when I say nobody, I mean Ford and Ram." This means the Chevy ad is literally saying that Chevy is worse than Ford and Ram. Nice going, nimrods. "¦ As you know, the Tigers have two different "D" logos — one for their caps and one for their jerseys. The odd thing, at least to me, is that they're using the cap logo on their dugout jackets. At least it makes for a more consistent look — everything matches — but it's still odd to see that version of the "D" on someone's chest. "¦ These two shots were taken at Folsom State Prison in California. "There's no date given, but the one on the right shows of a barnstorming team that came to the prison to play a game," says Tyson Borm. "¦ I've previously mentioned that the MLB umps have added a memorial patch for Wally Bell but hadn't shown a photo until now. "¦ Love the placket lettering on this early-1900s team portrait, although I'm not so crazy about the sleeve patches (nice find by Dane Pence). "¦ Earlier this week I noted that Jose Veras of the Tigers had a full set of retail cap stickers on his underbrim. This led several readers to speculate that he must have lost his game cap and gotten a retail replacement from the pro shop, because game caps wouldn't have all those retail stickers. Me, I wasn't so sure about that, so I asked A's equipment manager Steve Vucinich about it. He said all of Oakland's postseason caps had those stickers too, so there you go.

NFL News: What if all NFL logo characters were fat? Pretty amusing stuff. "¦ A reader who prefers to remain anonymous checks in with a Pinktober update: " I recently ran into an old friend who happens to work for the NFL in community affairs and asked about why some games appear to be pink-free. She said the program has been scaled back this year. Basically, everything and everyone is pinked-up for each team's first game in October. Beyond that, there is no mandate to continue with all the pink accessories, but individual players themselves can continue wearing pink if they choose." "¦ The Stupor Bowl hype has started here in NYC, at least judging by this helmet-clad truck that Alex Putelo spotted in Manhattan yesterday. "¦ Chris Perrenot was watching last night's Seahawks/Cards game and got this screen shot of Lemuel Jeanpierre's NOB. The diagonal stroke on the N looks too thick, no? "¦ How'd you like to have Manning and Luck on the same team? That was the case for the 1982 Oilers, who had Archie and Oliver — Peyton's and Andrew's fathers, respectively. Looks like Archie's TV number got a bit mangled there (from Matt Barnett).

College Football News: Notre Dame coach Brian Kelly says the Irish's Shamrock Series uniforms are for recruiting. Everyone parrots that same basic point, but if they'd bother to read this article, which is to my knowledge the only serious reporting that's been done on the subject, they'd find that most players don't rank helmets or uniforms very high on their list of factors influencing which school they choose. Never let facts get in the way of a good narrative, eh? … Check out the odd Tulane helmet in this shot from the 1982 Vandy/Tulane game. It was apparently this design. Anyone have better photos of this? (From Jerry Lawless.) … Here are this weekend's uni combos for Maryland, Arizona, and Missouri. … Throwback helmets on tap this weekend for Fresno State (from Richard Paloma). … It had previously been reported that Arizona State would probably wear this, but it turns out they're wearing this instead (from Marc Altieri). "¦ Pinktober helmet this weekend for Western Michigan (from Chris Flinn). "¦ A Purdue blogger thinks the team shouldn't get to wear any special or alternate uniforms until they get their shit together on the field (from Jonathan Larson). "¦ I think this may have come up before, but once more can't hurt: Findlay University, a D2 school in Ohio, puts its players' names on their helmet stripes. "Doesn't look so bad until you see someone with a long name," says Matt Warmuth, who caught one of Findlay's games on TV.

Hockey News: Henrik Lundqvist may have new Stadium Series pads (from Matt Kaplowitz). … "I was in Pittsburgh on Saturday, shopping for souvenirs to bring home to my kids, and came across this 'Pittsburg' Penguins shirt," says James Huening. "Pointing out the misspelling to the clerk at the store was good for a $3 discount!" … Marc-Louis Paprzyca's plays on a beer league team whose jerseys are based on the Comedian from Watchmen. Nice, but too bad about the THOB. … Mike Lafferty notes that Brent Burns of the Sharks was violating the new anti-tuck rule last night. "¦ Lavender-trimmed warm-up jerseys on tap tomorrow for the Blackhawks. Say this much for the NHL: They keep all the "worthy cause" gestures confined to pregame (thanks, Phil).

Soccer News: The Chicago Fire have changed the logo on their Facebook page to purple in support of LGBT youth and to take a stand against bullying (from Matt Sisul).

NBA News: Here's a first: The Warriors have a Chinese New Year jersey in the works, and hope to get it approved in time for, you know, Chinese New Year (thanks, Phil). "¦ Jeff Ament of Pearl Jam was wearing Larry Bird socks for the band's show in Worcester, Mass., on Tuesday (from Mike Mongada). … Dwight Howard is upset that the Magic have assigned his old number to Tobias Harris. "¦ Anyone else think it's weird for a team to retire a number during a preseason game? That's what the Nets did last night for Jason Kidd.

College Hoops News: Reprinted from yesterday's comments: New road uniforms for Colorado (from Matthew robins). "¦ New road unis for Loyola, too (from Bob Stokas).

Grab Bag: Albert Burneko's "Foodspin" column, which runs on Deadspin, is everything I wish my own food writing mini-career had become. He's smart, funny, irreverent, smart, genuinely educational, and did I mention smart? I wish most of my writing could be half as good as his. I have no idea why his stuff runs on Deadspin, which is just another part of its appeal. His latest piece, about the signature foods of all 50 states, is an enjoyable romp that's bound to piss off a lot of people and entertain even more people. Don't miss. … Two items from Jeremy Brahm: New uniforms for the Japanese gymnastics and trampoline teams, and the Japanese women's volleyball team will wear red shoes for the first time ever at the Grand Champions Cup next month in Japan. … Hooters apparently considered brown shorts for its waitresses' uniforms before going with orange. Details here (from Mike Edgerley). … The Ohio High School Athletic Association has refused to endorse the Guardian Cap — that's the new anti-concussion accessory similar to the old ProCap — because they think it may create a false sense of player security (from Tommy Turner). … Really interesting story about why Japanese cars use English-languages badges (thanks, Brinke). … "Auburn getting some love from Jamie McMurray at Talladega this week," says David Firestone. "¦ Remember the Hamilton Nolan piece about selling out that I linked to a few weeks ago? Maybe the band We Are Scientists read it, because this page on their site includes the following note: "[W]e're going to be the official faces of Nike in 2014! Isn't that something?? Haha, just kidding. They asked us and we said no." Good for them (from Mark Richter). "¦ Under Armour has created something really clever and genuinely innovative: a zipper you can zip with one hand. Very cool, although of course they had to douche it up with an embarrassingly over-the-top promo video (big thanks to MJ Kurs-Lasky). … New rugby uniforms for Wales (from George Chilvers). "¦ Funniest Pinktober example of them all: I've periodically written about Millard North High School in Nebraska, whose helmets have a wraparound strip of white athletic tape. You can probably guess what they're doing this month (big thanks to Joe Kramer). "¦ Good story about the uniforms worn during the football scenes in the upcoming Batman vs. Superman movie (from Jordan Reagan).
+ + + + +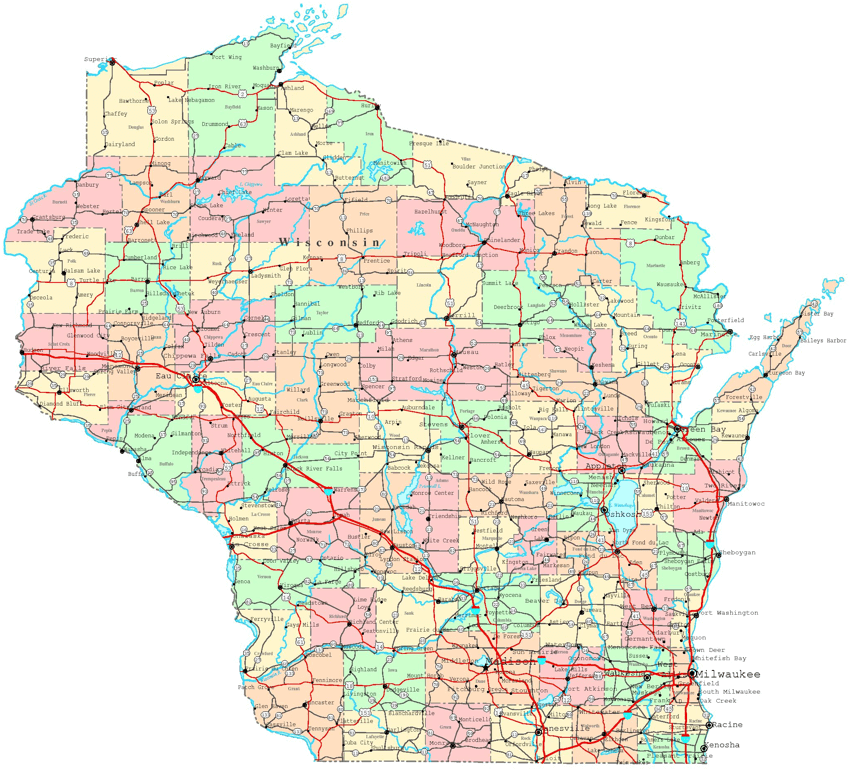 Badger State-bound By the time most of you read this, I'll be on my way to my very favorite state, where I'll be spending the weekend. The highlight will come on Saturday evening, when I'll have the privilege of attending the opening reception for a major art show by two of my dearest friends and heroes, but I expect the entire weekend to be blast. Yours too, I hope. See you next week.