We've launched three new shirt designs for the holidays. These are not technically part of the Uni Watch T-Shirt Club (no sleeve patch, no month designation) but are very much in keeping with the spirit of that project. Here, take a look (click to enlarge):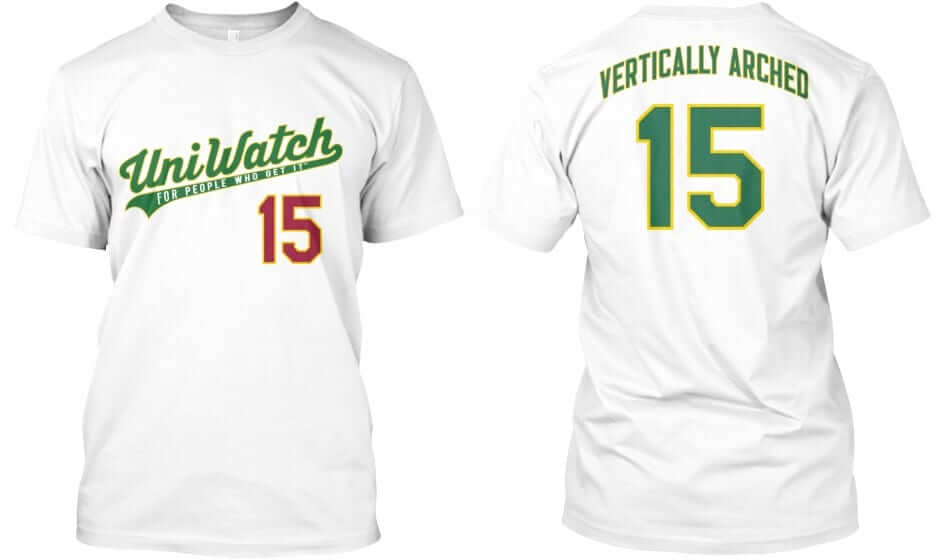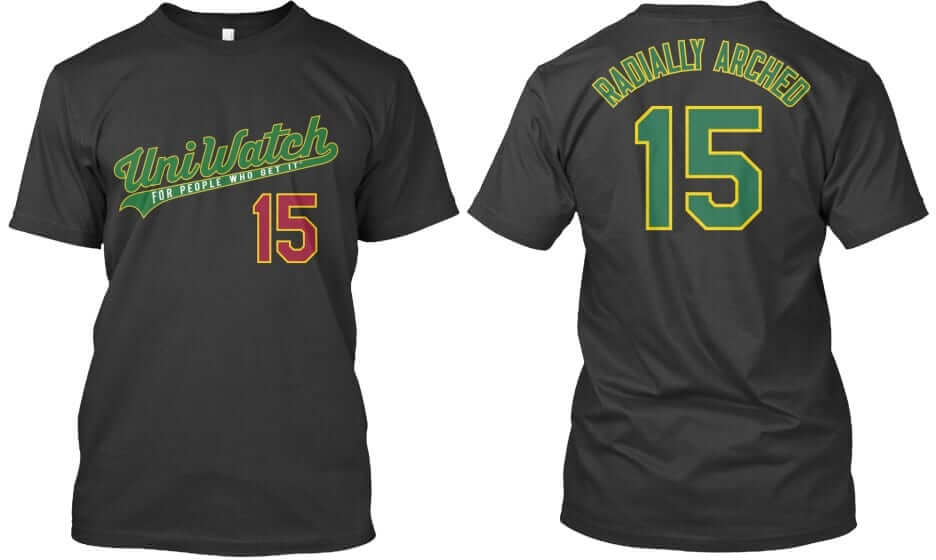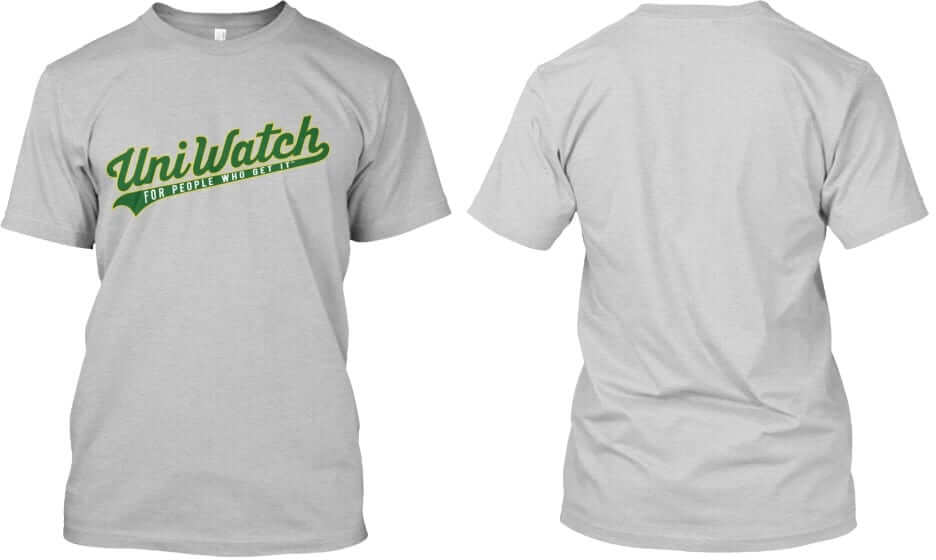 Each of these three designs — "Vertically Arched," "Radially Arched," and the plain script with nothing on the back — is available in all three colors shown (white, black and grey). In addition, each design and color is available in three formats: short-sleeved tee, long-sleeved tee, and sweatshirt. Plus the plain script design is also available as a hoodie with pockets. (We couldn't do that format for the other designs because the front number would have printed on the pockets, which wouldn't look good.) So if you tally up the three designs times the three colors times the three formats plus the hoodie option, you get 30 possible combinations. I absolutely do not recommend that you try to collect 'em all. (For that matter, of course, you don't have to collect any of them.)
These shirts are available here. They'll be offered for three weeks — up until Dec. 9 — which means they'll deliver in time for Christmas.